Handheld Heaven:
Where to Go for the Best Hotdogs
By Shen Mascariñas

Some days, you just gotta ditch the fork and knife, roll up your sleeves and put on your dinosaur face—in preparation for huge, messy, heavenly bites from a hotdog. And for those f*ck-it-imma-feast moments, don't settle for something less than amazing. Here are 8 hotdog hotspots that won't let you down.
8. Franks Craft Beers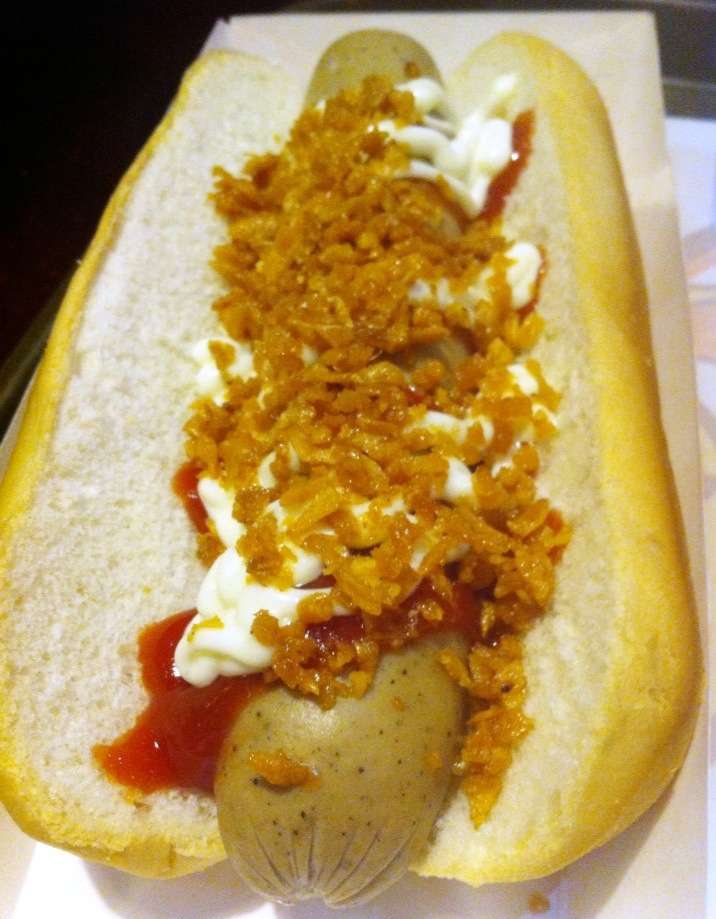 Casino Area, Resorts World Manila, Newport City, Pasay City
(02) 908 8000 | Facebook
Open every day from 10am to 4am
Budget for two – P700
Insomniacs, this one's for you! If you find yourself craving for hotdogs past midnight, be thankful for the existence of Franks. Just head to Resorts World, and you can have your fill of hotdogs with a Pinoy twist until 4am. How do Chicken Inasal and Chicken Pork Adobo hotdogs sound?
7. El Pago Sausages
Vancouver Street cor. Lantana Street cor. New York Street, in front of Immaculate Cathedral, Cubao
0998 954 5508 | Facebook
Open Tuesday to Sunday from 4am to 9pm
Budget for two – P300
At El Pago Sausages, you'll feel like you've been invited to a hip and fun outdoor barbecue. And it'll be the kind of party that serves awesome food (aka the best kind). Choose from a variety of sausages that many dub as Cubao's best. That's no surprise as El Pago's sausages are homemade with fresh herbs, local ingredients, whole meat and absolutely no preservatives.
6. Mad Mustard
60 Sapphire Street, SSS Village, Concepcion Dos, Marikina City
(02) 948 3734, 0920 973 6191 | Facebook
Open every day from 10am to 11pm
Budget for two – P400
Here's a really good reason to visit Marikina. What's more compelling than a wide selection of sausages? Imagine more than 10 kinds of toppings and even more variants of sausages. With great add-ons like wasabi mayo, crabstick salsa and sauerkraut—the heavenly hotdog possibilities are almost endless.
5. Charlie's Grind & Grill
16 East Capitol Drive, Kapitolyo, Pasig City
(02) 246 9069 ext:236 | Facebook
Open every day from 10am to 12mn
Budget for two – P1100
Charlie's Grind & Grill is another brain child of Chef Robby Goco—the creative hands behind Cyma and Tequila Joe's. You can expect the same topnotch grub at Charlie's, especially with their SnapDawgs. They have 8 different kinds of hotdogs with awesome toppings like pulled pork, Russian dressing and chili con carne.