The highly anticipated festival of independent films, Cinemalaya is back for its 13th year. For this year, Cinemalaya have its theme "See the Big Picture" and will have 9 full length films helmed by veteran Cinemalaya directors and festival neophytes. The Cinemalaya Philippine Independent Film Festival will run from August 4 to 13, with screenings available at selected Ayala Malls.
The festival, now on its 13th year, will see veteran independent actors, first-time indie film actors and rappers all partaking in this year's set of films. Here we list down 8 entries for this year's Cinemalaya.
Ang Pamilyang Hindi Lumuluha
Directed by Mes de Guzman, the film tells the story of a woman who is desperate to bring back her husband and her children, but only a popular "family without tears" can restore her hopes to rebuild her own family.
Bagahe
Directed by Zig Dulay, Bagahe tells the story of an OFW who escapes from her rapist boss and dumps her fetus at the comfort room of an airplane hoping to go back to the Philippines and be with her family.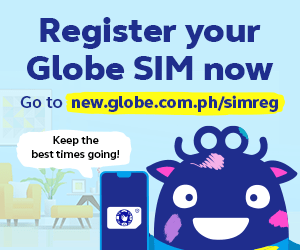 Nabubulok
Directed by Sonny Calvento, the film is about the search for a missing woman (Luna) and her American husband, Jason Harper who allegedly killed her. As Jason intends to leave the country, several circumstances deter him from leaving.
Respeto
Directed by Treb Monteras II, Respeto tells the story of an amateur rapper and a poet who crosses paths with each other during the riots between the police and the squatters. Both deal with each other's griefs and outcries, helping the other overcome their respective past.
Ang Guro Kong Di Marunong Magbasa
Directed by Perry Escano, the film tells a story of a farmer who pretends to be a teacher during the on-going war between the military and the rebels. One day he's gone missing and his students are left to commit themselves to a rebel organization, leading for them to learn how to use guns.
Requited
Directed by Nerissa Picadizo, Requited is a dramatic biking love story with splashes of adventure. The film is about a disease-stricken biker who wants to conquer a treacherous terrain on one final adventure that pitted him against nature and the woman he desires.
Baconaua
Directed by Joseph Israel Laban, the film tells the story of villagers who, after a turbulent squall in the night, wake up to the astonishing sight of the sea that has turned red. Thousands of apples can also be seen floating on the sea. With the mystery surrounding the whole experience, the villagers can't help but think that it's a bad omen from the Baconaua, a mythical creature.
Kiko Boksingero
Directed by Thop Nazareno, Kiko Boksingero tells the story of Kiko, an 11- year old boy who was looking for the world famous Filipino boxing champion, Manny Pacquiao, the man he thinks is his father, but instead finds a has-been boxer, George, who became a father figure to him at a time when he needed a father to look up to.
Which one are you planning on watching? Tell us below!