The It Girls squad—composed mostly of the "Diaz Girls": Isabelle Daza, Georgina Wilson, Martine Cajucom, Jess Diaz—is recently drawing flak from netizens because of their "insensitive" posts during their recent trip in China.
It was not their first time being in such controversy. For those who were active in social media for a while, below are some of their issues over the years that you will definitely remember:
#SiquiWhores (2015)
Remember when Isabelle Daza and cousin Martine Cajucom went to Siquijor in 2015? They got a little too creative on their Instagram hashtags: #siquiWhores and #dumagetiton, that netizens found them insensitive.
Dingdong Avanzado, the Vice Governor of the province has sought a clarification from the actress and she apologized shortly after.
"Inappropriate as always" (2017)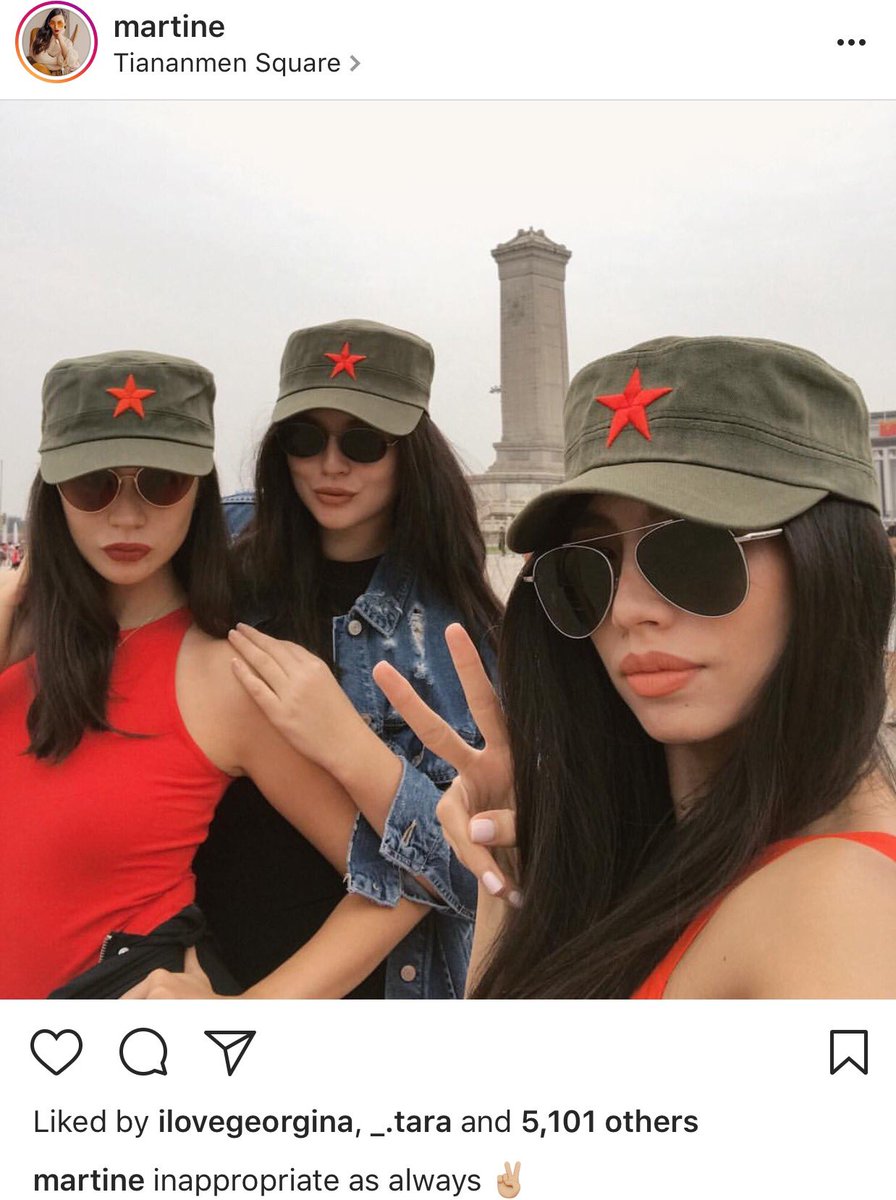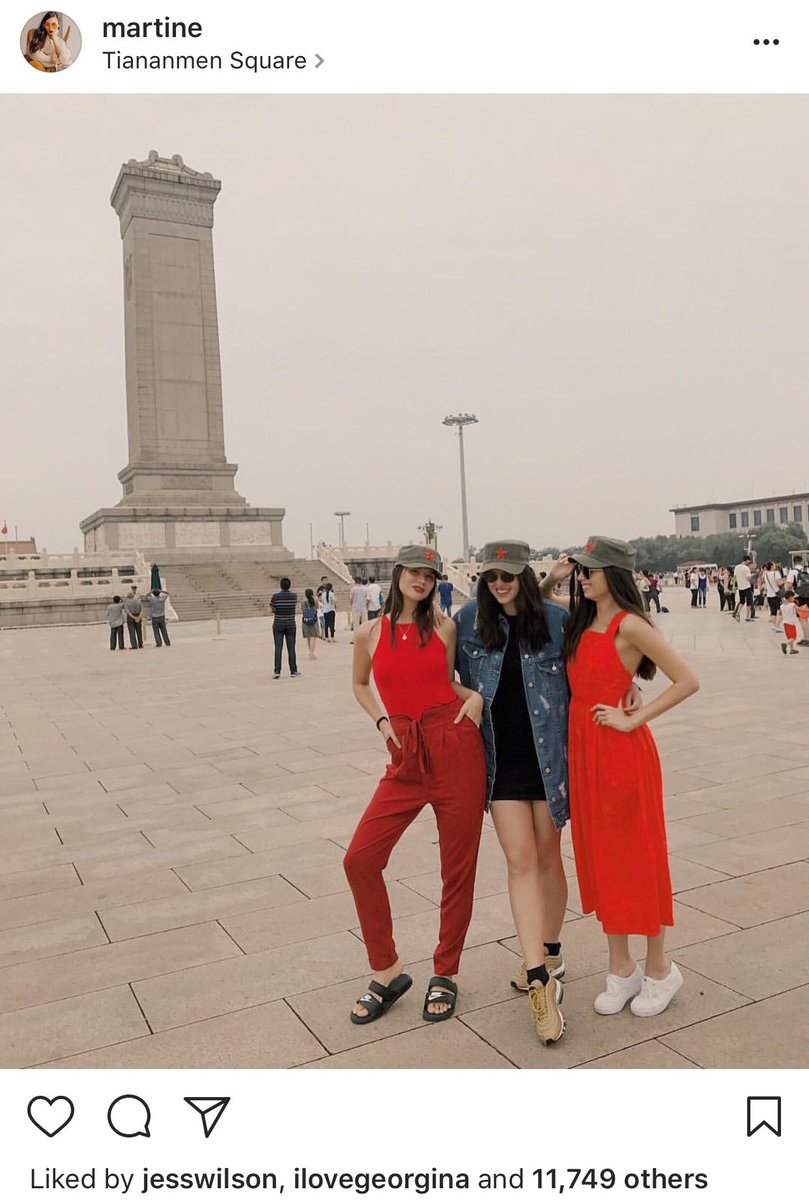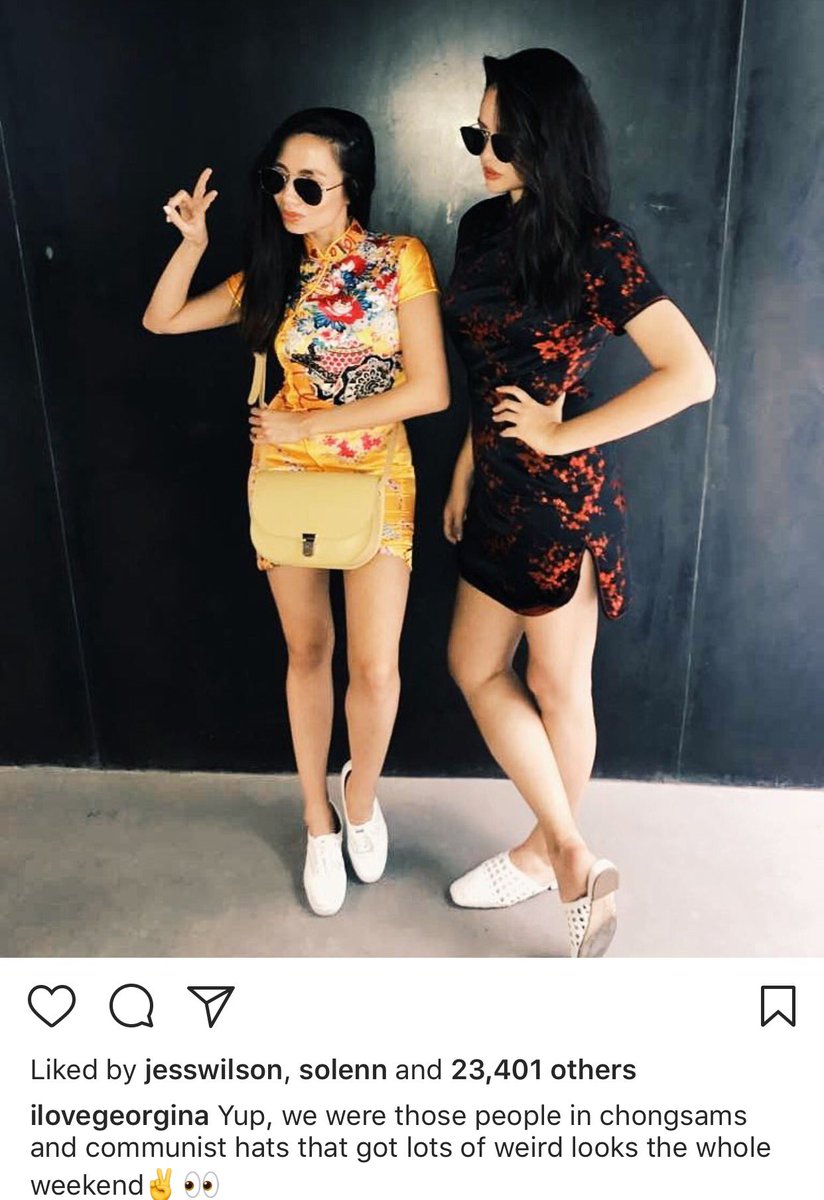 Just recently, Martine Cajucom posted a series of photos of her with Georgina and Jess Wilson in Tiananmen Square, China wearing cheongsams and communist hats. Back in 1989, thousands of protesters against the Communist regime died in the area, so imagine how many people saw the photos as "culturally insensitive" and "offensive".
Martine even got into a Twitter feud with fashion blogger Camie Juan, who commented with an article why the photos were inappropriate.
In the end, Martine released a statement, apologizing for her actions. She has since deleted the photos on her Instagram.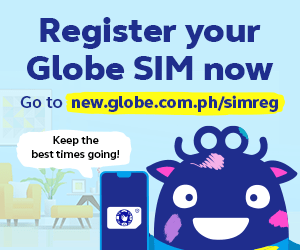 "Hat vs African Children" (2017)
Another online controversy that triggered netizens is Isabelle Daza's IG story above. The caption even came with "What would Angelina Jolie do?" which refers to the Hollywood actress and humanitarian who was appointed special envoy of the United Nations High Commissioner for Refugees five years ago.
Netizens slammed her for being "racist", "dense":
Which is more dense? The infinite singularity before the Big Bang or Isabelle Daza?

— Parvati (@teztikelz) April 9, 2017
What would Angelina do? She'd do both bec she can afford both. But she won't be an asshole by posting about her contemplation @isabelledaza

— Sandro Marudo (@kaeofficial) April 9, 2017
She apologized shortly after.
"Detox Goods" (2013)
Apparently, Isabelle Daza is notorious for her inappropriate social media captions for a while now. In 2013, she posted a photo of detox products and compared her struggles in dieting to that of the people in Ormoc and Tacloban, who were the main victims of Typhoon Yolanda back then.
"Business Card Etiquette" (2017)
Isabelle Dazal. Dazal lang talaga na may pag-asa pa sila. pic.twitter.com/FmQPgaPUa1

— Paulo with a U (@peepaubau) July 29, 2017
In Isabelle Daza's Instagram story, her sister Ava is seen re-enacting a polite way of handing out business cards—which Isabelle mocked by crumpling the paper.
"Where did the hat ended up?" (2017)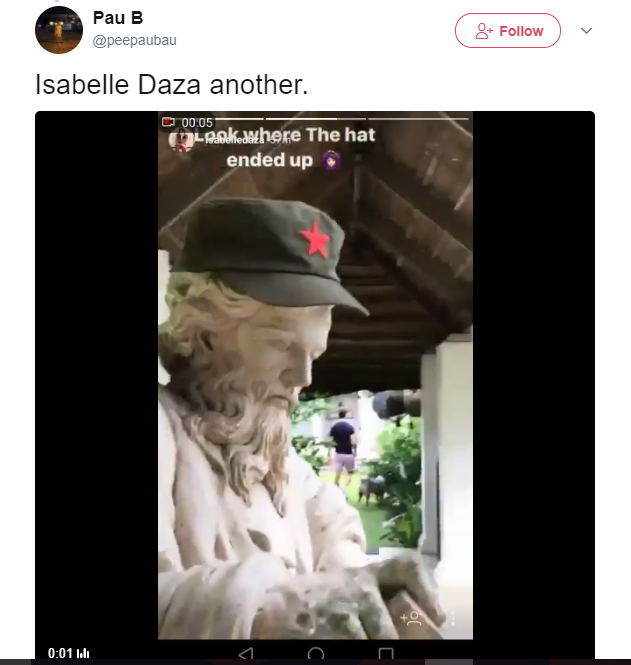 Here's another one from Belle Daza's Instagram stories: she placed the communist hat on a statue.
"Paris-PNoy Meet" (2011)
why is PNOY taking time out of his "busy" schedule to meet with Paris Hilton tomorrow. So shameful that he doesn't have better things to do.

— Georgina Wilson (@ilovegeorgina) August 14, 2011
Back in 2011, there was a rumored meeting between American socialite Paris Hilton and then-President Noynoy Aquino, and model Georgina Wilson is quick to give her two cents about it.
She got negative comments afterwards, with people accusing her as a hater of Paris or PNoy.
In a press conference days after, she clarified that she does not hate on both of them, and added that she just expressed her opinion because she cares about the country.
"#LoveWins" (2013)
In 2013, Isabelle Daza posted a photo of her sharing a kiss with cousin Georgina Wilson on Instagram, which created a big buzz.  Some netizens tagged it as "incestuous", and Belle defended that it was very artistic and people shouldn't take it literally.
Which one do you think really crossed the line? Share with us in the comments section below!