Last weekend, the Commission on Elections (COMELEC) held its much-awaited first-ever debates among the presidential and vice-presidential candidates. Below are just some of the highlights from the two nearly 3-hour debate sessions.
Presidential Debate
Of ten presidential candidates, nine attended the debate on Saturday night, with only Ferdinand 'Bongbong' Marcos Jr. missing from the line-up.
LOOK: The 9 presidential candidates attending the debate pose for photos with Comelec chair Saidamen Pangarungan and commissioners George Erwin Garcia and Aimee Ferolino on the #PilipinasDebates2022 stage. (📷Office of the Chairman) | via @RG_Cruz12479 #Halalan2022 pic.twitter.com/wjXeTA8g1C

— ABS-CBN News (@ABSCBNNews) March 19, 2022
On reviving the pandemic-hit economy
The first question posed was on the revival of the country's economy after suffering for two years due to the pandemic: "Ano ang isang sektor na uunahin mong palalakasin upang mapabilis ang pag-ahon ng ekonomiya?"
While most candidates focused primarily on agriculture, senator Ping Lacson was the first to bring up micro, small, and medium-sized enterprises (MSMEs). As is his usual practice during debates, he presented numbers to support his answer, saying that 99.5% of our enterprises come from this sector and about 400,000 lost their jobs in MSMEs.
Senator Manny Pacquiao agreed with Lacson's answer, promising to lend businesses capital at 0% interest and create jobs for more Filipinos.
Vice President Leni Robredo was also in agreement with reviving MSMEs, saying that this sector was hit hardest during the pandemic and proposing a PHP 100 billion stimulus fund to revive the sector.
On four-day workweek
Some presidential candidates want workers to receive overtime pay in the proposed four-day workweek while others say the scheme is not applicable to all industries. #PilipinasDebates2022 #TheFilipinoVotes

Read the story: https://t.co/bM1lO1q5zy pic.twitter.com/i9H4u7HGka

— CNN Philippines (@cnnphilippines) March 19, 2022

In light of rising fuel prices, the current administration proposed a four-day workweek scheme to help citizens manage expenses. Presidential candidates all agreed in their answer that this proposal must be carefully studied first.
Labor leader Ka Leody de Guzman put the welfare of workers first as he proposed that they must be given 30% overtime pay under the new proposal, especially as most would be working longer daily hours.
The other presidential candidates agreed with his points. Robredo emphasized that pay should be commensurate with the hours an employee has rendered, while Lacson said that the payment terms of wages must be reviewed thoroughly to meet the demands of both employees and employers.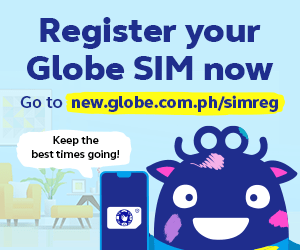 On the Build, Build, Build program
Another question posed to the candidates is about the Duterte administration's Build, Build, Build program: "Tagumpay ba ito? Itutuloy niyo ba ito? Why or why not?"
Most candidates said that they will continue the project, with some caveats. Only Manila Mayor Isko Moreno answered with a straightforward yes, claiming that the program was a success.
Meanwhile, de Guzman said that while the program provided benefits for the country, he criticized it for eating up the funds of the current administration, which he said left many citizens suffering from poverty.
Both Lacson and Robredo agree that the program could be continued, but it needs to be improved, especially with an emphasis on public-private partnership.
On fake news
Only half of the present candidates were able to share their thoughts on controlling the spread of fake news, but those who were able to speak agreed that fake news peddlers must be punished.
Presidential bets Leni Robredo, Isko Moreno, and Manny Pacquiao say that fake news peddlers and social media platforms should be held accountable for spreading disinformation online. #PiliPinasDebates2022 #TheFilipinoVotes

Read more: https://t.co/lPQgkalDub pic.twitter.com/YTQOCk7RRf

— CNN Philippines (@cnnphilippines) March 20, 2022

Moreno and businessman Faisal Mangondato both agreed that those who spread fake news must be punished, especially those who are at the source.
Pacquiao added that people's lives are being destroyed because of fake news, which makes it all the more important to punish the peddlers.
Robredo, meanwhile, cited her own experience as the individual most targeted by disinformation, emphasizing that the source of fake news must be caught and that the social media platforms on which fake news are rampant must be held accountable.
On criticizing Marcoses' tax deficiency
In answering the question on what they learned during their campaign caravans, the candidates had a wide variety of answers. But most of them agreed that the poverty among the majority of Filipinos must be addressed first should they get elected.
When asked about what funds they would use to provide aid for the Filipino people, Moreno's answer highlighted a certain family's pending PHP 203 billion estate taxes. He did not drop any names, but the figure pertains to the tax liabilities of the Marcos family, for which the BIR sent a written demand to the family.
De Guzman, Lacson, and Robredo immediately expressed agreement with Moreno's statement.
"Pag nasingil natin ito, hindi na natin kailangan tipirin ang ating mga kababayan," Robredo added.
Lacson also threw a question at the Bureau of Internal Revenue (BIR): "Sisingilin na lang. Nandiyan na, bakit ayaw singilin ng BIR?"
"He has lost his chance to present his program of government."#PiliPinasDebates2022 #KayLeniNaTayo pic.twitter.com/m0JARuEzsg

— karl #StopTheKillingsPH 🇺🇦 (@eicvsfascism) March 19, 2022

Critics agree that presidential candidate Marcos Jr. and his running mate Sara Duterte-Carpio are losing some face with their continuous absences in the national debates. Comelec somewhat echoed this sentiment as debate moderator and journalist Luchi Cruz-Valdez introduced the empty podium of Marcos Jr.: "It was his decision not to participate and because of that, he has lost his chance to present his program of government and platform."
Vice Presidential Debate
Of nine vice-presidential candidates, seven attended the Sunday debate, with Sara Duterte-Carpio and Lito Atienza missing from the line-up.
Vice presidential candidates pose during the photo opportunity before the formal start of the #PiliPinasDebates2022 at the Sofitel Philippine Plaza Hotel tent in Pasay City on Sunday. #BilangPilipino2022

LIVE UPDATES: https://t.co/LLvKYP0jPn pic.twitter.com/4CfswDasgP

— The Philippine Star (@PhilippineStar) March 20, 2022
On tandem voting
A long-standing debate about Philippine politics is the role of the vice president in the national government. For the longest time, the vice president has been considered as a "spare tire" of sorts in the event something happens to the current president (albeit current VP Robredo has started to change that perspective). Addressing this concern, the Comelec posed a question to the vice-presidential candidates about the proposal to mandate the "tandem vote" for the two highest government posts. Earlier this year, senator Sherwin Gatchalian proposed the requirement of the tandem vote for president and vice president, similar to other countries like the United States.
However, the candidates are divided on the issue. Dr. Willie Ong, Sen. Kiko Pangilinan, and lawyer Carlos Serapio agree with the use of the tandem vote in elections for effective governance. Other candidates, including Senate President Tito Sotto and Rizalito David, disagree with the proposal, citing the need for checks and balances in the executive branch.
On the absence of other candidates
Walden Bello delivers a song number for Sara Duterte and Bongbong Marcos in the Vice Presidential Debates pic.twitter.com/yw7xhOoYqB

— Tobito #LeniKiko2022 (@Tobitochondria) March 20, 2022

In answering a question about their stance on creating an anti-corruption agency, Walden Bello went the nontraditional route in answering by singing Frank Sinatra's "Where Are You?" while addressing the Marcos Jr-Duterte tandem and their absence.
He further criticized the two absentees for not showing up to the COMELEC debate: "They have to show up so that the Filipino people can judge, otherwise this is a f***ing big joke!"
Bello also called out the COMELEC for its "weak" penalty for debate skippers. Earlier today, COMELEC announced that they are exploring other possible penalties for those who skip debates.
In the Comelec debate, Bello calls on the poll body and says VP bets are slashing one another, benefitting absent Sara Duterte. He says the debates are becoming a joke with the two frontrunners absent. #PiliPinasDebates2022 #PHVote #WeDecide #PHVoteBellohttps://t.co/prxRarUyAo pic.twitter.com/dJGxtNhY1n

— Rappler (@rapplerdotcom) March 20, 2022
On possibly withdrawing from the race
VP bet Rizalito David says candidates must unite behind unified tandems to defeat Marcos and Duterte. David says he's willing to withdraw to make way for winnable bet Senate President Tito Sotto. #PiliPinasDebates2022 #PHVote #WeDecide #PHVoteDavidhttps://t.co/prxRarUyAo pic.twitter.com/9ETYcHXbIR

— Rappler (@rapplerdotcom) March 20, 2022

In a surprising turn of events, one vice-presidential candidate proposed withdrawing from the race to support another candidate instead. Just before the start of the vice presidential debate, Rizalito David said that he is willing to back out of the race to support Sotto instead and possibly beat the Marcos-Duterte tandem.
He urged his fellow candidates to back out with him, insisting that they must come together to stop a Marcos-Duterte victory: "Please, please, please. Do a selfless act. Let us defeat Marcos and Duterte together because we cannot do it in our lonesome."
Pangilinan and Bello, however, disagreed with his opinion. Meanwhile, Sotto said he only wants to "thank [David] for considering me as a possible alternative candidate."
You can watch the first Comelec Presidentialand Vice Presidental debates on YouTube.
What other standout moments did we miss? Tell us below.
Want to get to know better the candidates vying for president and vice president? Visit 8List.ph's YOUthDECIDE to learn more.


Follow us on Facebook, Twitter, Instagram, Tiktok, and Youtube for the l8est entertaining, useful, and informative lists!