Yesterday, the Leni-Kiko slate held their grand rally in Pasig, where a record-breaking 137,000 attendees filled the length of Emerald Avenue to the brim and even spilled over to the adjacent areas. Presidential candidate and vice president Leni Robredo and her running mate Kiko Pangilinan were greeted by an energized crowd and a lot of funny, witty, and even heartwarming placards. Here are some of the most hilarious and wittiest moments from yesterday's grand rally:
Darna is here
"Ma'am Leni sayo na ang bato!"

Darna actress Angel Locsin shows up in Pasig City to join thousands of supporters at the campaign rally of Vice President Leni Robredo.

(: @mrmarkmarcos) | via @shiereyes pic.twitter.com/G9VGVJ6VTW

— ABS-CBN News (@ABSCBNNews) March 20, 2022
Pinapasa na po ni Darna ang bato!
Known for her role as the titular character in the 2005 version of Darna, actress Angel Locsin has been vocal about her support for VP Leni Robredo.
Sibuyas daw?
spotted: mga sibuyas for leni #PasigLaban pic.twitter.com/M4pqhysSJ5

— tita ✨ (@txtitaofmanila) March 20, 2022
These sibuyas headdresses are so extra, but everyone's loving them!
RALLY NOW SIBUYAS LATER #PasigIsPink #PasigLaban pic.twitter.com/lQ6BKIDJVO

— earl of pasig LENI SUNBAENIM (@tweetearl) March 20, 2022
Respect the onion, but also the facts.
It seems all sorts of sibuyas were in Pasig for the grand rally.
137k supporters and 1 sibuyas #PasigLaban pic.twitter.com/WdHb4dXqu1

— seiruhhhh #LeniKiko2022 (@lakwatsarah) March 20, 2022
Taking cheekiness to the next level, someone really brought an onion!
ICYDK, these onion-themed costumes and placards are in reference to Robredo's critics claiming that the aerial shots of the grand rally crowds are only photos of onions.
VP Leni Robredo Supporters Take Their Placard Game to a Different Level; Here are the Funniest Ones We've Seen
VP Leni Robredo Supporters Take Their Placard Game to a Different Level; Here are the Funniest Ones We've Seen
Kyzia Maramara | Mar 08, 2022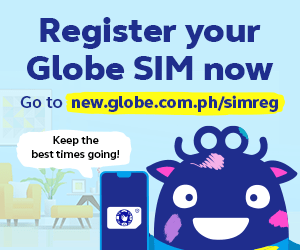 Like Leni, like supporter
Like their candidate, this Kakampink brought out the receipts!
Meanwhile, this Kakampink showed receipts for the help they received from VP Leni and her programs.
Lahat means LAHAT
I was a DDS and voted for Bongbong Marcos for vp in 2016. Today, I'm proud to say that I will never be a "mangmang" voter again. My character development slayed! Doon tayo sa TOTOO at TAPAT!!! My vote is for you mam @lenirobredo #KayLeniTayo #KulayRosasAngBukas #PasigLaban pic.twitter.com/o4BUmCOSky

— Kevin Villena (@kebinbillena_) March 20, 2022
Kakampinks welcome everyone, including with amazing character development!
BEST PLACARD I SAW! #PasigLaban #PasigIsPink pic.twitter.com/CYyamKmmg4

— elies | #LeniKiko2022 (@cetELIESparibus) March 20, 2022
Angat buhay ~lahat~ nga naman kasi!
Love all around
Celebrating their sixth monthsary at the grand rally, this Kakampink couple is hoping for 6 years with the Leni-Kiko tandem.
BREAKING: Fellow KAKAMPINKS just got engaged during @BenAndBenMusic performance, CONGRATULATIONS!! #PasigLaban #IpanaloNa10to pic.twitter.com/JmmXJEyQwT

— Patricia #LeniKiko2022 (@patriciaibano) March 20, 2022
Someone even got engaged at the rally!
Life is unfair talaga #PasigLaban #PasigIsPink #LebiKikoAllTheWay
ctto pic.twitter.com/KNWUC5urbi

— Renz | #LENIKIKO2022 (@akosirenzoy) March 20, 2022
Meanwhile… LF: Kalambingan for this Kakampink.
Kakampinks with props
Oh loko, pati pinto ng orocan dinala! #PasigLabanParaSaTRoPa #PasigLaban #PasigIsPink
ctto pic.twitter.com/H45EMTW5os

— Terio Garcia (@terio_garcia) March 20, 2022
Pink cabinet? Check. Pink future? This Kakampink is fervently hoping!
Tita mong mahilig sa fake news: Si Leni nabuntis ng dinosaur. Ipapakalat ko 'to. Ipapakalat ko 'to!!!!!

Yung dinosaur: pic.twitter.com/BykHYNmhn7

— PGee (@Popoygee) March 20, 2022
All-pink outfit? This supporter just put on their dinosaur costume and they're ready to go!
Energized 137k-strong crowd
'Titanium'
Sabay-sabay kumanta ng Titanium ang mga Kakampinks kahapon.
'Roar'
FILIPINO KATYCATS SINGING ROAR FOR LENI@katyperry @lenirobredo this is for you! We will Rise and Roar to break the Chained to the Rhythm in the Philippines! Firework will be our song in Malacañang #PASIGLaban #LeniKiko2022 pic.twitter.com/HmtjO2afEy

— KATYCATS FOR LENI (@_joshuaperry) March 20, 2022
Pasig heard you roar, Kakampinks!
'Break Free'
Even American singer-actress Ariana Grande took notice of the massive pink crowd singing along to her song "Break Free," sharing clips of the Leni-Kiko grand rally on her Instagram stories.
Supporter-fueled campaign
Robredo is known for inspiring many to do acts of good, and her presidential campaign is known for being driven by its supporters. The grand rally in Pasig is no different. Kakampinks have volunteered to share all sorts of resources among each other from campaign collaterals to food and drinks to even K-pop albums!
Drop by the @teamlenirobredo booth for FREE tarpaulins, stickers, fans, and other campaign collaterals! We are located at Ortigas Park (near Coffee Bean)! See you!!! #PasigIsPink #PasigLaban #PasigLabanParaSaTRoPa pic.twitter.com/A9DjWuAT4t

— Nikki (@welverder) March 20, 2022
Thank you po for the free ice cream!

Walang bayad to#hindikamibayad #PasigLaban pic.twitter.com/mPwm4eVxQr

— Kath #LeniKiko2022 (@KB112601) March 20, 2022
Show us your Witty Banner and you'll get free #IZONE and #IVE albums from us! @KPOPSTANS4LENI #PasigLabanParaSaTRoPa #WIZONES4LENI#LetLeniKikoLead2022 #KayLeniNaTayo pic.twitter.com/CRbGlloxA0

— WIZ*ONE PHILIPPINES (@wizoneph_) March 20, 2022
Bonus: Heartwarming placards
I'm so proud of parents who are showing their kids on how to stand up for what is right!

Saludo, Tatay Emil! #PasigLaban #PasigIsPink pic.twitter.com/czGKeca1Lj

— MJ (@MJ_YK) March 20, 2022
Kakampink parents joined the rally for their kids.
This pic speaks so much volume!
Ctto:
#PasigLaban#LeniKiko2022 #PasigIsPink pic.twitter.com/fFq5HiwhOZ

— Mr.M (@MarkyAlicer) March 20, 2022
And Kakampink grandparents do it for their grandkids.
In her old age she's trying to make L sign teary eye#PasigLabanParaSaTRoPa#PasigLaban #PasigIsPink pic.twitter.com/sQvqGmggGb

— lou Ann ARAW MO (@louAnn42878581) March 20, 2022
Lola and Lolo for Leni.
The majority of the people in the Leni-Kiko rally were young people. And it was great!

But some senior citizens endured the heat and the difficulty of standing for several hours to fight for our country! Mabuhay po kayo!#PasigLaban#LeniKiko2022

(Posted with permission) pic.twitter.com/9Rf9K2YLXJ

— PeterLegaspi (@PeterJLegaspi) March 20, 2022
Lolo fighting the good fight.
Follow us on Facebook, Twitter, Instagram, Tiktok, and Youtube for the l8est entertaining, useful, and informative lists!