Just when you thought things couldn't get any worse, experts are now warning us of a double infection of influenza and COVID-19. The news comes while every country is still grappling with the rapid spread of the Omicron variant combined with the flu season. What is florona disease? How do you make sure you and your loved ones don't catch it?
What is 'florona'?
#BREAKING: #Israel records first case of #florona disease, a double infection of #COVID19 and influenza: Al-Arabiya https://t.co/PTTLP4n0rS pic.twitter.com/mYpgnG8ZE1

— Arab News (@arabnews) December 31, 2021
Florona is a double infection of the COVID-19 virus and influenza, something experts say is rare but possible. Those infected test positive for both of the viruses at the same time.
Is it a new COVID-19 variant?
No, florona is not a new COVID-19 variant. Don't mistake it for the next mutant variant like the Alpha, Beta, Delta, and Omicron variants. Florona is not a new type of disease either. It's simply the presence of both viral pathogens in the body.
How many people are infected?
1. Israel has detected the world's first case of the 'Florona' disease, which is a double infection of Covid-19 and influenza.

The 'double disease' was found in a pregnant woman who came into a hospital to give birth. pic.twitter.com/7wCm39Xdty

— BFM News (@NewsBFM) December 31, 2021
Israel recorded its first case of a patient with florona last December 31. The patient was a pregnant woman who didn't receive vaccinations for either influenza or COVID. Doctors at the Rabin Medical Center in Petah Tikva said she tested positive for both viral pathogens twice, once for when she came in and another when they double-checked. But since the patient was "in good general condition," she is expected to be discharged soon.
So is florona dangerous?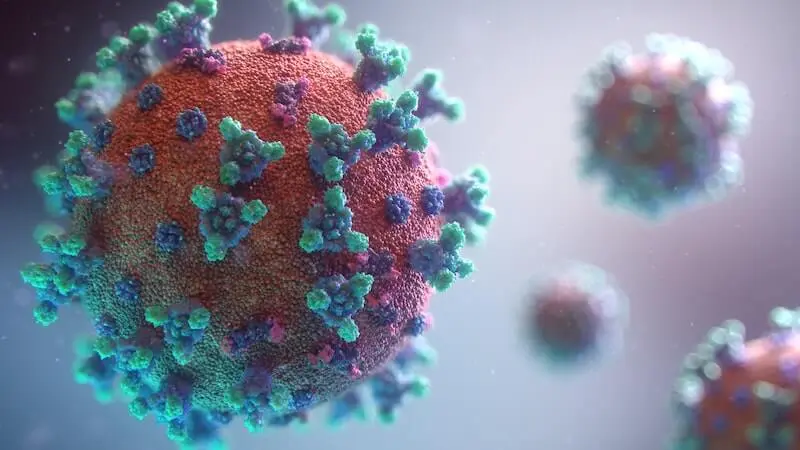 The short answer is yes, it could be. Although the pregnant woman didn't seem to be affected by it, her condition could've been worse. "The disease is the same disease; they're viral and cause difficulty breathing since both attack the upper respiratory tract," says Professor Arnon Vizhnitser, director of the hospital's gynecology department. Our bodies get weak fighting off one viral infection, a combination of both could prove dangerous especially for those with comorbidities.
What are the symptoms of florona?
Symptoms could vary from person to person but according to the Centers for Disease Control and Prevention (CDC), flu and COVID-19 have certain similarities. A person could experience varying degrees of the following:
Fever or feeling feverish/having chills
Cough
Shortness of breath or difficulty breathing
Fatigue (tiredness)
Sore throat
Runny or stuffy nose
Muscle pain or body aches
Headache
Vomiting and diarrhea
Change in or loss of taste or smell  (more frequent with COVID-19)
How does it spread?
Israel has detected the world's first case of the 'Florona' disease, which is a double infection of Covid-19 and influenza.

The 'double disease' was found in a pregnant woman who came into a hospital to give birth.#florona #Omicron #HappyNewYear pic.twitter.com/1Qsvw47gPz

— Abhishek Singh Atul (@AbhiSinghAtul) January 1, 2022
Both COVID and the flu can spread if an infected person comes into close contact with others. It's mostly spread through droplets and contaminated aerosol particles expelled by when ill people cough, sneeze, or talk. Aside from inhalation, the virus could be passed on when you touch contaminated surfaces (shaking hands with an infected person, for example), and then proceed to touch your eyes, nose, and mouth.
Symptoms usually manifest anywhere between 2 to 10 days. During that time, the infected are highly contagious and might not be aware that they're passing the virus on to those around them. Some even don't have symptoms at all (asymptomatic) which poses a greater risk for everyone if they're not careful.
Is there a possibility for widespread infection?
It's likely that some people will experience being diagnosed with florona since globally, we're experiencing "both very high influenza activity and very high COVID activity." Nadav Davidovitch, Director of the School of Public Health at Ben-Gurion University in Israel believes that a double infection is not going to be a "common situation, but that's something to consider."
Infectious disease expert Dr. Edsel Salvana said last January 3 that florona "is not unusual." In fact, the Philippines already recorded its first case of florona two years ago. During a Department of Health press briefing, Salvana reminded everyone that the first COVID-19 death in the Philippines was a Chinese national who had "both Influenza B, COVID-19 and Streptococcus pneumonia."
How to make sure you don't get Florona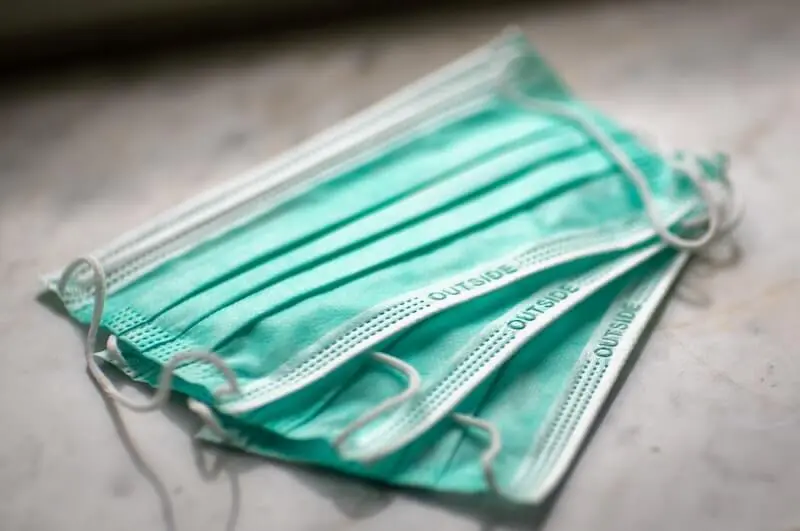 We might get worsening COVID variants — and now rare cases of florona — but the good news is infections can be prevented. First of all, get vaccinated and if you're already vaccinated, get your booster shots. Since we know how these viruses are transmitted — droplets in the air left by an infected person — wear masks every time you step out of your house. Remember to wash your hands frequently or before touching any part of your face. Make sure you get enough rest and an intake of vitamins. Lastly, if you've got nothing important to do outside anyway, stay at home.
Check us out on Facebook, Instagram, Twitter, and YouTube, and be the first to know about the latest news and coolest trends!