After news first broke out about the local live action adaptation of beloved anime series Voltes V, some were skeptical because fans wanted to see a Hollywood-type adaptation. But others were excited because they wanted to see where a local studio would take the well-loved series. And now we've gotten our first glimpse into Voltes V: Legacy, and everyone is pretty hyped!
The story of Voltes V

The original anime goes like this: A race of horned humanoid aliens called Boazanians invades Earth with their beast fighters, a sort of kaiju or giant monsters terrorizing the world. Five young yet highly skilled Earth Defense Agents work together to pilot the Super Electromagnetic Machine Voltes V and protect the world from alien invaders.
Based on the teasers and the featurette that have been released, the live adaptation looks like it would be generally following the same storyline as the anime. But there has not been an official synopsis released yet, so there may be changes yet.
Voltes V' in the PH
The anime was first broadcast in the Philippines in 1978, just a few months after it finished airing in Japan. But it was banned a year later by the Marcos administration for allegedly having "harmful effects on children." After Marcos was removed from office, the anime was reaired and gained a larger following among Filipinos.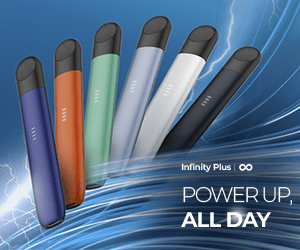 TOEI-approved
LOOK: Pinuri ng TOEI Company, Ltd. ang GMA Network sa Voltes V: Legacy.

Narito ang Letter of Recommendation ng TOEI Company: #Kapuso #VoltesVLegacy pic.twitter.com/ZAi9yd3189

— Chakapuso Renegade (@CKROfficial7) December 30, 2021

The TOEI Company closely watches over the production of the live-action adaptation, and director Mark A. Reyes works closely with them to develop the series.
TOEI also recently released a recommendation letter expressing their excitement about the upcoming series. "[W]e were so excited to see the promo reel of the show," the letter read. "We could feel your respect for the original series, … and we shall continue to look forward to the completion of the show."
Similarly, Super Robot Wars producer Takanobu Terada is keeping an eye on the adaptation. "It seems people who like Voltes V are making the live-action series," the tweet roughly translated.
ああ、ボルテス好きな人達が作ってるんだなあという印象です。今の時代の作品なんだし、アレンジ入ってたっていいと思います。 https://t.co/yF135Zp7at

— 寺田貴信 (@TakanobuTerada) January 2, 2022
Japanese fans are just as excited
Even Japanese fans are keeping their eyes peeled for the live adaptation. "I'm so excited to watch this. This looks amazing. This should be aired in Japan, too," said Youtuber Ryu Japan in his reaction video.
Pinoy fans are looking forward to the CGI
I CAN'T EVEN IMAGINE THAT VICTOR MAGTANGGOL CAME FROM THE SAME CHANNEL AS VOLTES V BUDGET IT IS…. pic.twitter.com/DFBnqOKyU2

— ❄️ (@paul_xxx_xi) January 1, 2022
If the teaser for Voltes V: Legacy's featurette is an indication, we will get a lot of CG sets. What's impressive is that they are shooting this like a movie production, not your standard Filipino daily production. pic.twitter.com/ZqORSnp3KB

— Ian Titular (@UkiyaSeed) December 29, 2021
i'm not a fan of voltes v or kapuso artists na part nito pero i'll definitely watch bc look at these WOW pic.twitter.com/FFuBXIkZEa

— ً (@kapusoprincess) December 31, 2021

Local viewers have long been frustrated with what has been deemed lacking in terms of fantasy, science fiction, and other media that required computer-generated images. But fans have expressed their excitement for Voltes V: Legacy after getting a glimpse of the production. Even a non-fan said they'll be watching once the series does because they were impressed with the teasers.
Some netizens are also sharing their honest opinion
Okay. I was underwhelmed with the Voltes V Legacy teaser. Maybe because the standards are so high like Hollywood. But it is an achievement to have a huge advancement in the Philippine entertainment industry.

— Claire (@teenagephantom) December 31, 2021

One netizen honestly said that they felt "underwhelmed" but still felt that this was a big achievement for our entertainment industry. But they also admitted that they'd "still watch it."
What we've seen are only partially finished
— BIG WINS CUTIE (@bigwinattractor) January 2, 2022

These glimpses have already impressed most of us, but wait til we see the actual production. Because it seems the clips they're showing us are actually only partially finished. Fans have collated updates from the cast and crew, which are saying that these aren't the final shots and they're still making the whole show even better. Everyone's excitement is through the roof.
They'll be using Boazanian language
One of the reasons why I am excited with Voltes V: Legacy. A lot of the additions they make are approved by Toei, and that the Boazanians will have their own language. This isn't her first rodeo with fictional languages as Encantadia has its own popular fictional language. https://t.co/f1JokD5sIN

— Ian Titular (@UkiyaSeed) January 1, 2022

As opposed to the dubbed versions previously aired, the live-action adaptation will feature the invaders actually using their own language. The crew further developed for this series, according to writer Suzette Doctolero.
Haven't seen the featurette yet? Watch it here now:
Follow us on Facebook, Twitter, Instagram, Tiktok, and Youtube for the l8est entertaining, useful, and informative lists!