Finally, a solution to "Saan tayo kakain?" Food parks, a rather more hip and Instagram-worthy version of the food courts, have become the answer to families and barkadas who love to eat but take way too long to decide, primarily because of varying food preferences.
It's the latest trend in food and dining, and there's one in practically every part of Manila, and even our favorite vacation spots! Here are 8 to check out:
SUBURBAN FOOD PARK IN LAGUNA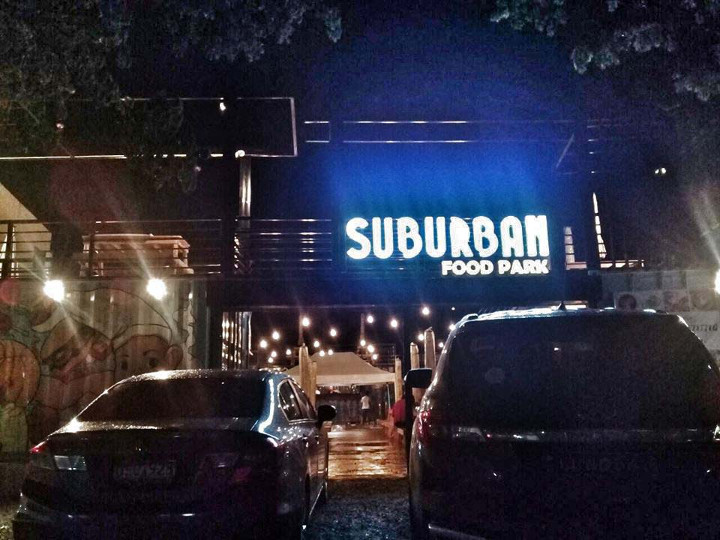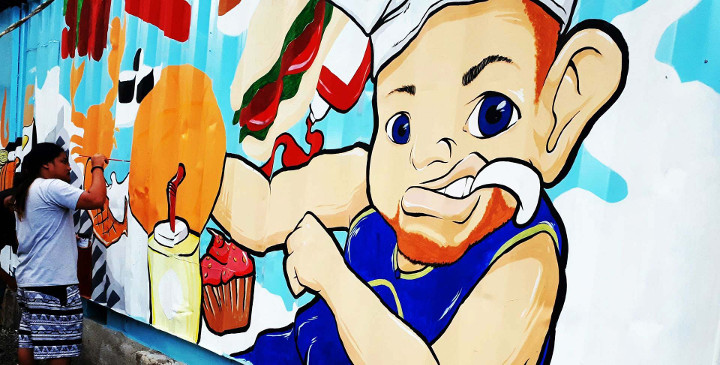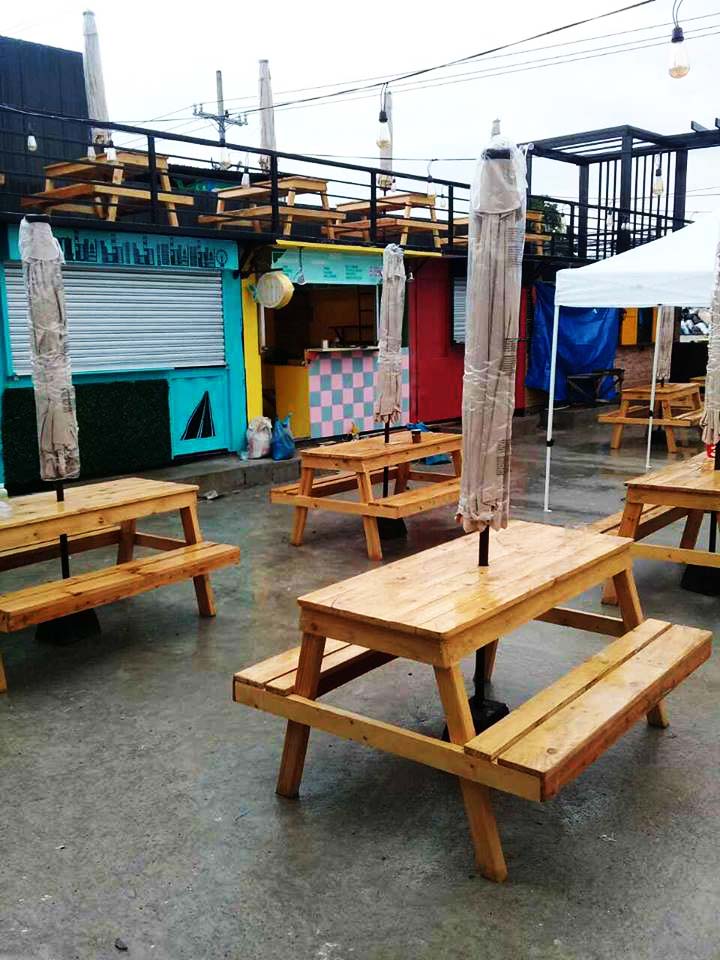 Location: Along Old National Highway Biñan Laguna in between University of Perpetual Help System and Pavilion Mall.
Dining hours: Open daily from 4pm to 2am!
It's a friends and family-friendly city hangout in Laguna, that's meant for chilling and relaxing, over great food, great company, and great conversation! Unique food concepts, fresh food, and a bevy of drinks await your visit.
NORTH HIVE FOOD PARK IN QUEZON CITY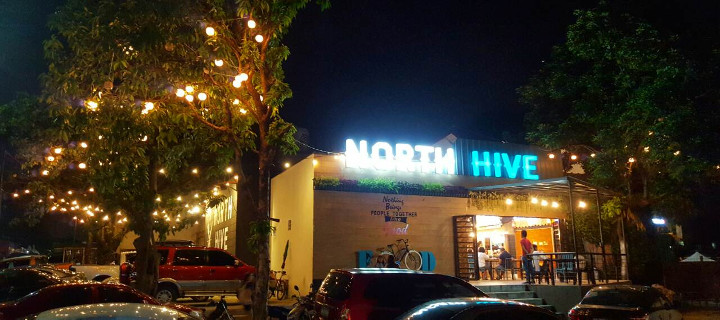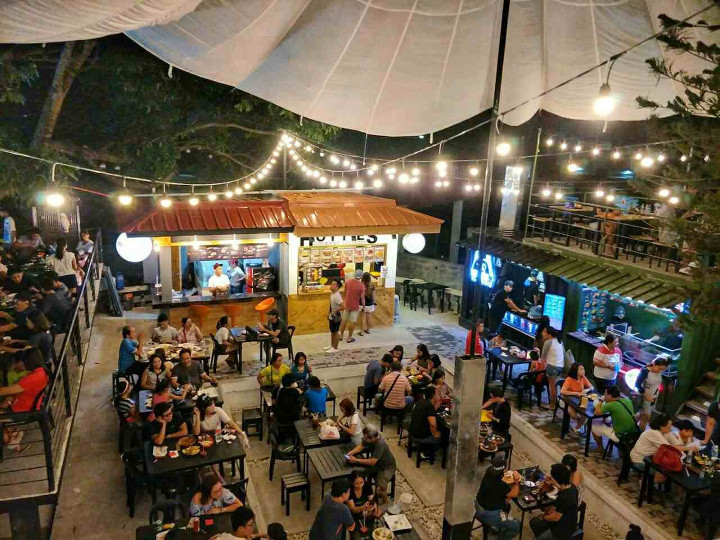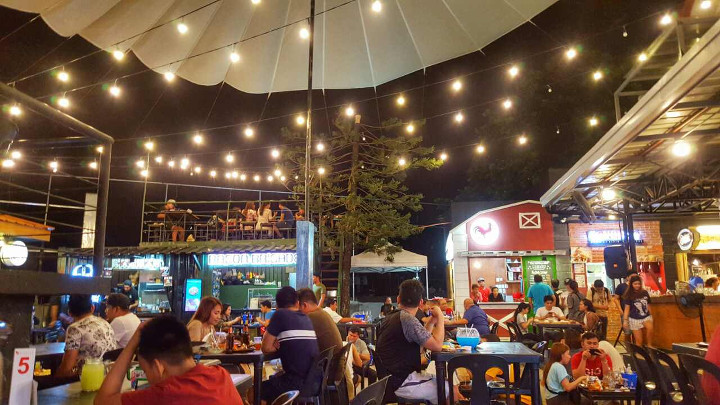 Location: Don Faustino St., Don Antonio, Quezon City. Find it also via Waze!
Dining hours: 4pm to 12mn from Mondays to Thursdays; 4pm to 1am on Fridays and Saturdays.
They've created the perfect ambience for you to enjoy your Cebu lechon, gourmet sausages, steaks, laksa, ribs, wings, Filipino street food, desserts, and the best options from Korean, Japanese, Persian Halal and Spanish cuisine.
The food park is situated in a sunken area that's surrounded by trees (and under a huge 20-year-old mango tree!) with a parachute tent for its outdoor area, complete with an overhead of hanging lights!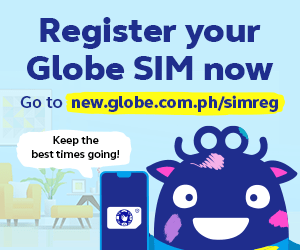 D'PARK FOOD HUB IN BORACAY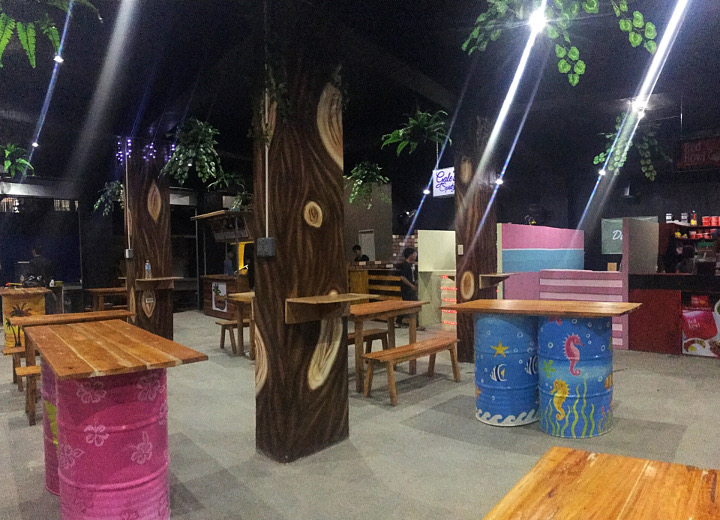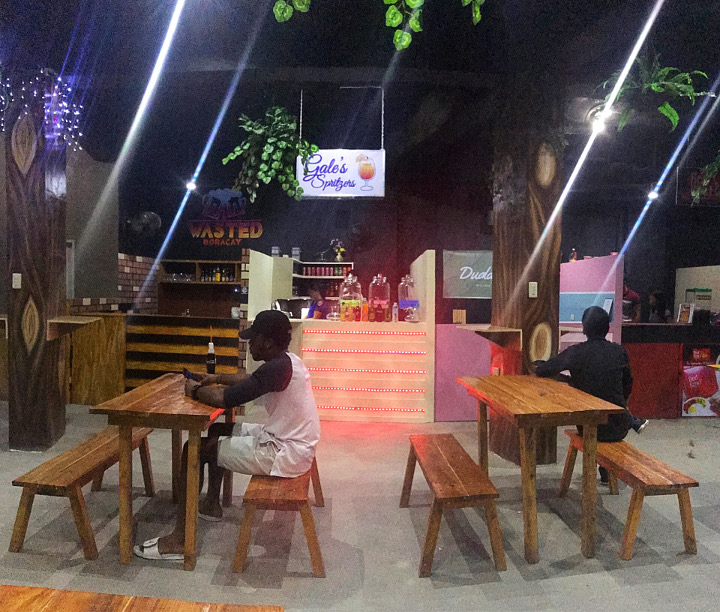 Location: Find it at GF, Ibrahim Building, E-Mall, Station 3, Manoc-manoc, Boracay.
Dining hours: 11am onwards
Get yourself a full meal at only P100 (or even less!) at one of the Best Islands in the world! Best of luck in trying to choose among its offerings of international and local cuisines—there's the famous Mang Larry's; its nacho-ordinary Mexican stall, La Mexa Cantina; HK-style street food, desserts like churros lollipops, and more!
SOUTH STREAT IN TAGAYTAY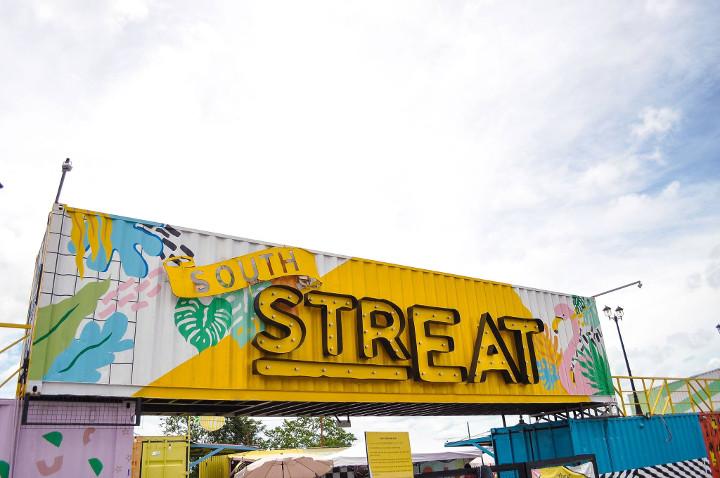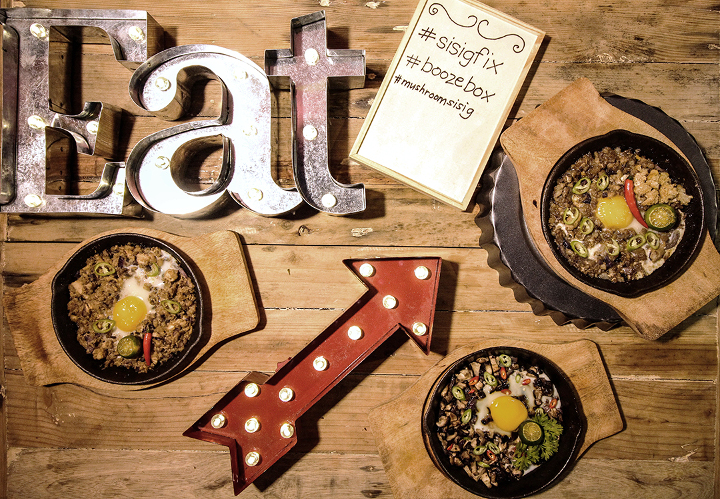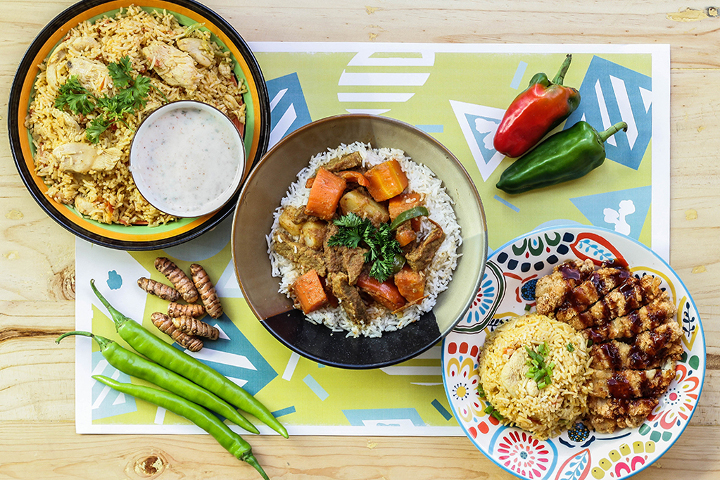 Location: Along Tagaytay Road—you won't miss it!
Dining hours: 4pm to 11:45pm, daily.
The first in the south and definitely worth the stopover. Its design is inspired by the post-modern Memphis movement, providing a well-curated backdrop for you to enjoy its unique dishes, familiar flavors, and exotic taste alike.
There's Above Sea Level for its famous giant butterfly squid, a crowd favorite—One Potato Two Potato, Rosita's and Plaza de Taqueria for mexican goodness, Tatang's Lechon right from Cebu's best, Bowled Move for packed dishes in a bowl, and many more!
DAYTON FOOD PARK IN BATANGAS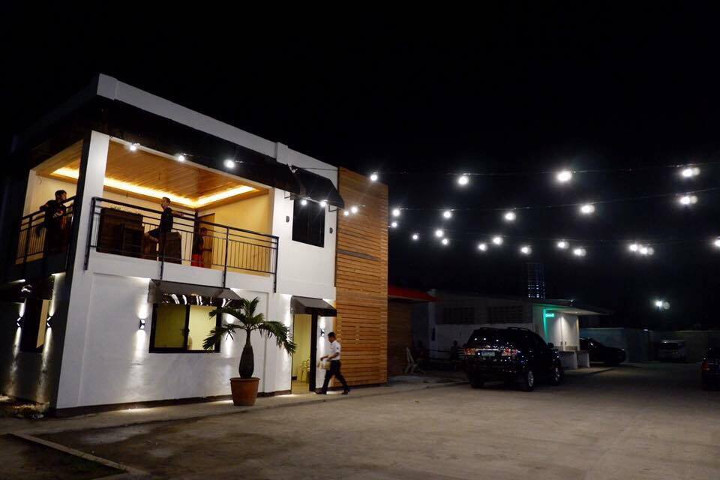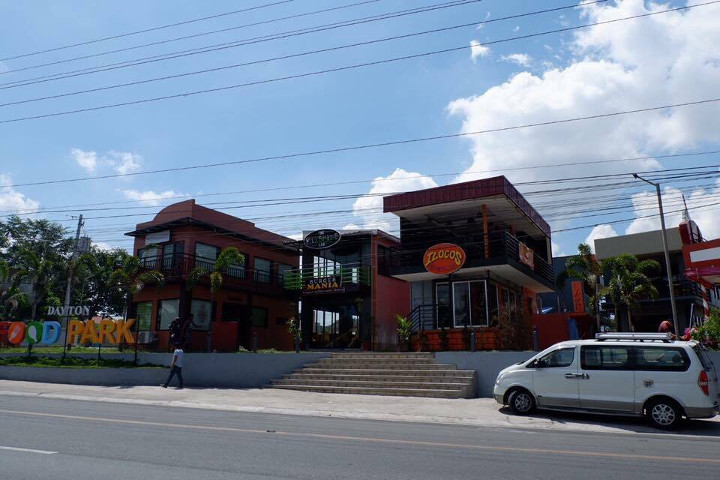 Location: Along Ayala Highway in Lipa City, near SM Lipa.
Dining hours: 11am to 12mn.
A food park in Batangas with a lot to offer—Ilocos empanada, Korean food you've been craving for lately, chicken wings for the whole barkada, Mexican dishes, and drinks like liquid nitrogen milkshakes, to match with your food! Enjoy all these in Dayton's open-air area and laid-back ambience.
SPACE FOOD PARK IN PASAY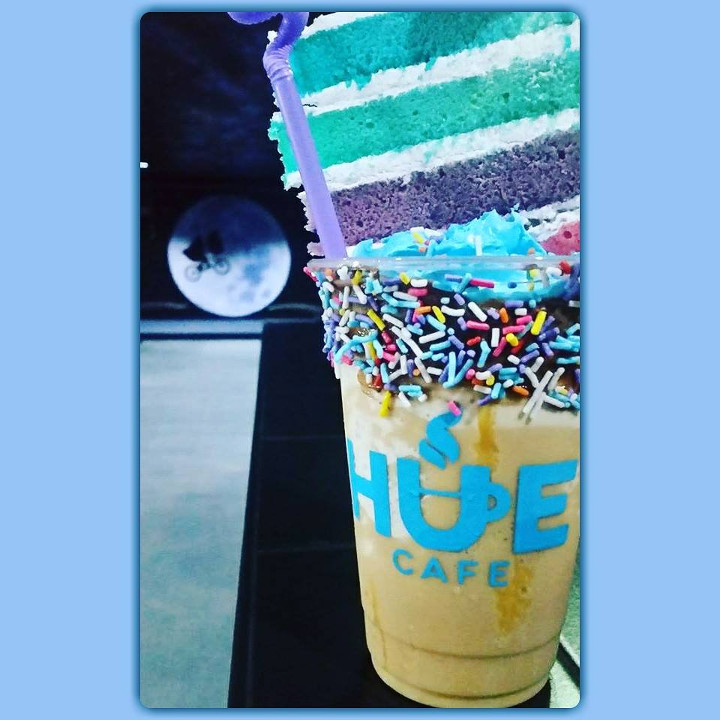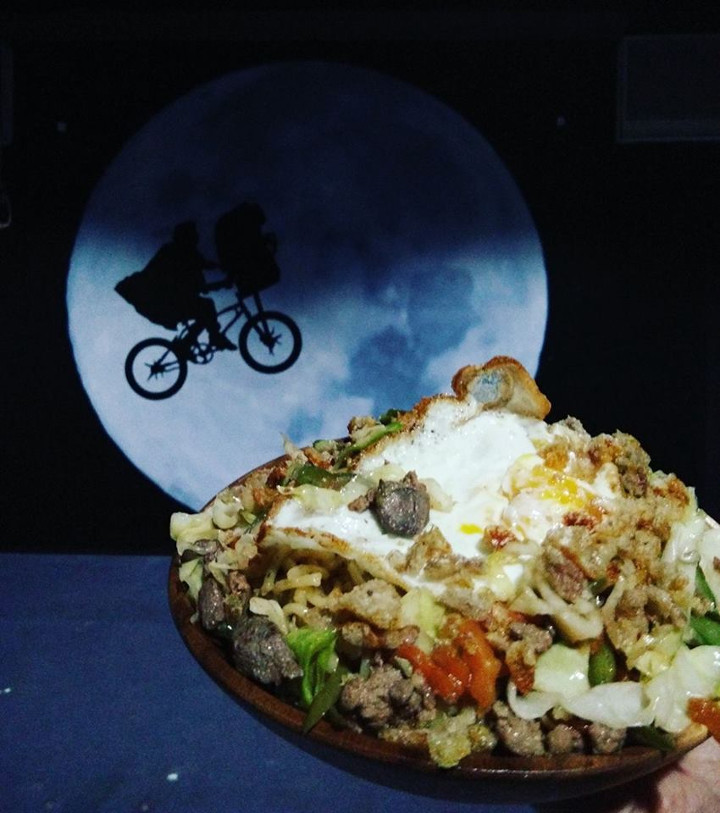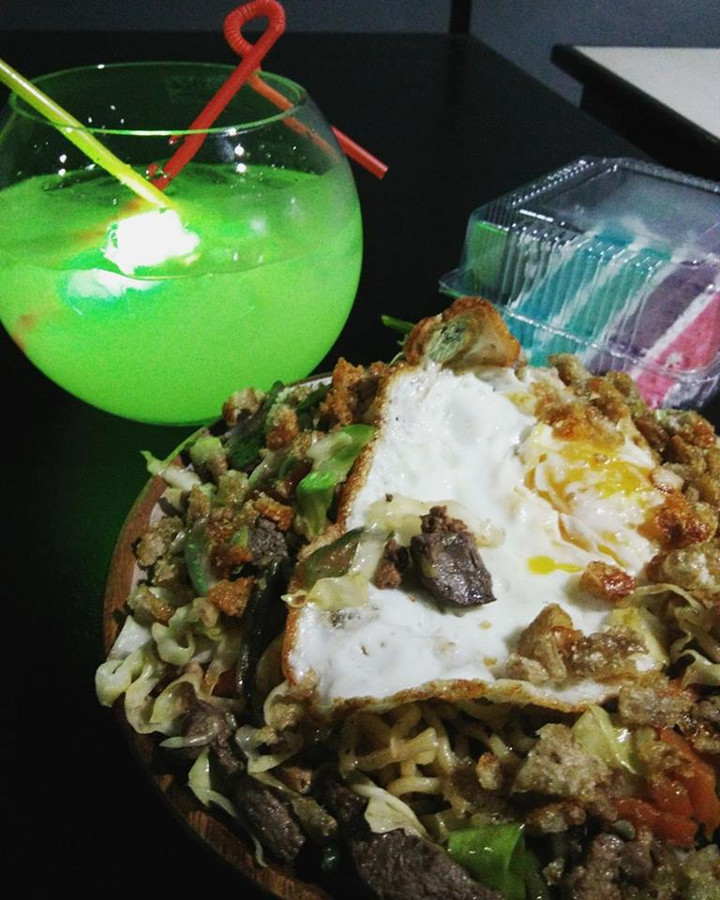 Location: Pasay city, near La Salle and Arellano schools.
Dining hours: 5pm to 1am, daily.
All your favorite things in one place—dreams of outer space and great food! Its space-themed menu consists of Darth Vader fries, space frappes, Big Bang grill platters, and more. Plus, it's got an indoor space room that can be used for events, such as space-pong sessions, or a glow-in-the-dark beer pong games.
CONTAINER TURF IN PARANAQUE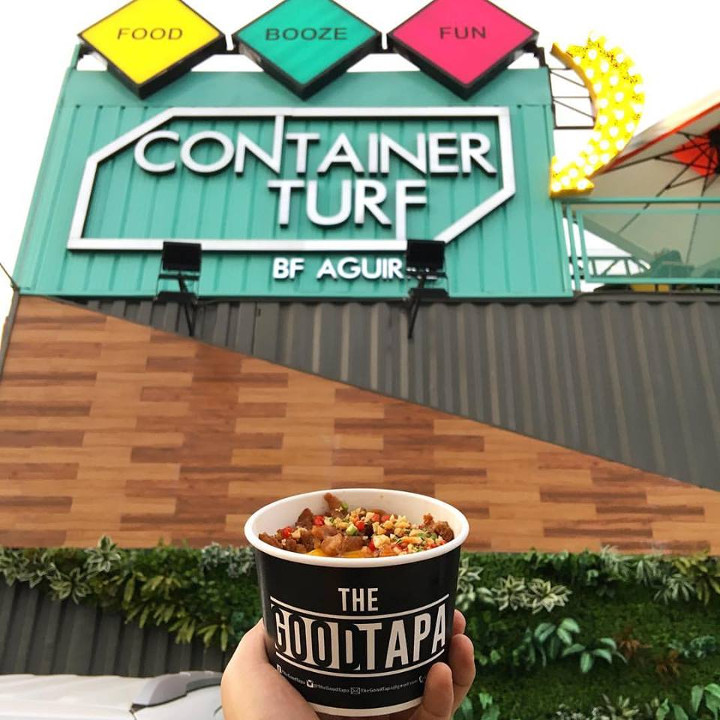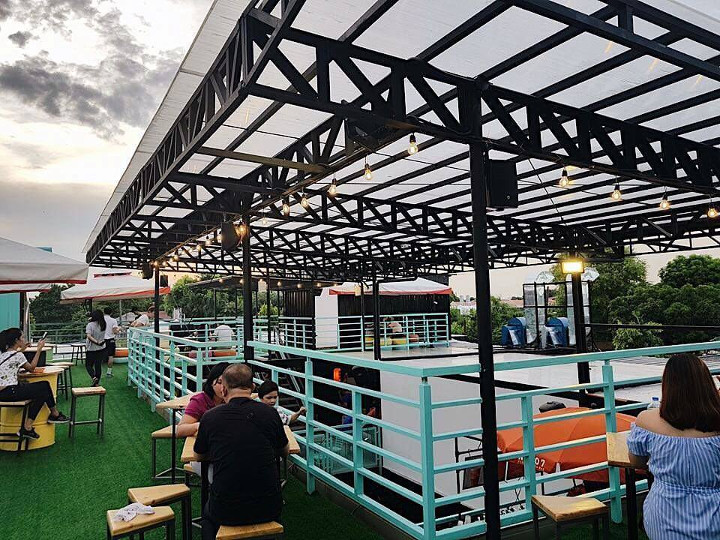 Location: Right in BF Homes Aguirre.
Dining hours: 4pm to 1am from Mondays to Thursdays; until 2am on Fridays and Saturdays; and 12mn on Sundays.
A hip, one-of-a-kind, neighborhood food park that curates all the right elements to make your dining experience a memorable one. Alongside the 34 food brands you can choose from its list, expect an afternoon or evening of fun with its lineup of live performances, plus board games you can play with family and friends!
MODERNO FOOD PARK IN PAMPANGA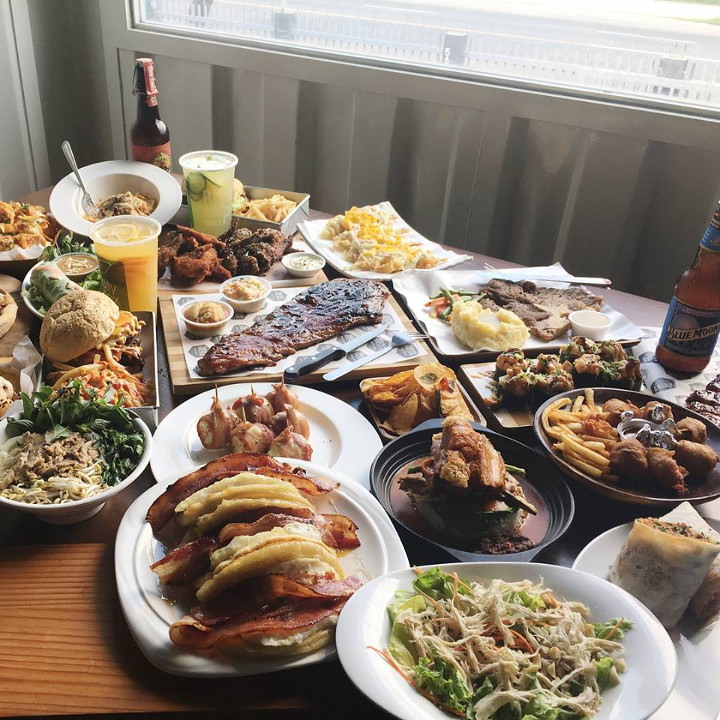 Location: Beside Smash Power Badminton Center, MacArthur Highway, Telabastagan, in San Fernando, Pampanga
Dining hours: 4pm to 12mn from Tuesdays to Fridays; 11am onwards on weekends.
It's Pampanga's go-to destination for a laid-back afternoon to evening dining experience. You can always go for your tried-and-tested, favorite Kapampangan dishes, or why not ask for a new dish from the other local cuisines and international specialties offered there.
Know of any other that should be on this list? Share them with us below!