The old glory of Manila is still there somewhere, you just need to know where to look. Beyond the shanty communities, piles of garbage, homeless drifters, and the unbearable stench of urine, sewage, excrement, and sweat, along with the other mish mash of urban waste, you can find hole-in-the-wall surprises and historical landmarks that are usually accompanied by curious stories and plenty of local gossip.
One fine July day we joined JP Ordona of MANILAKAD Walking Tours  in his Ermita-Malate trip. We forgot to switch on the app but it seemed to be a 5-km voyage in total, more or less. We set off at 1:30 p.m. from Robinson's Place Manila and finished with dinner at the Puerto Rican restaurant, Sofrito, before 8:00 in the evening. There are several walking tours around these parts, but MANILAKAD may be the only one that offers the Ermita-Malate route.
The Ermita Malate Business Owners Association (EMBOA) encourages initiatives that would "revitalize the old glory of Ermita-Malate," which is home to many tourism sites like the Plaza Salamanca, Remedios Circle, Plaza Ferguzon, Plaza Rajah Sulayman, the Baywalk along Roxas Boulevard, and Mehan Gardens, among others. Here, then, are the 8 stops that we absolutely loved about MANILAKAD's Ermita-Malate Walking Tour. So next time you're looking for something to do with friends or family, forget the malls and send JP a PM instead.
The Philippine General Hospital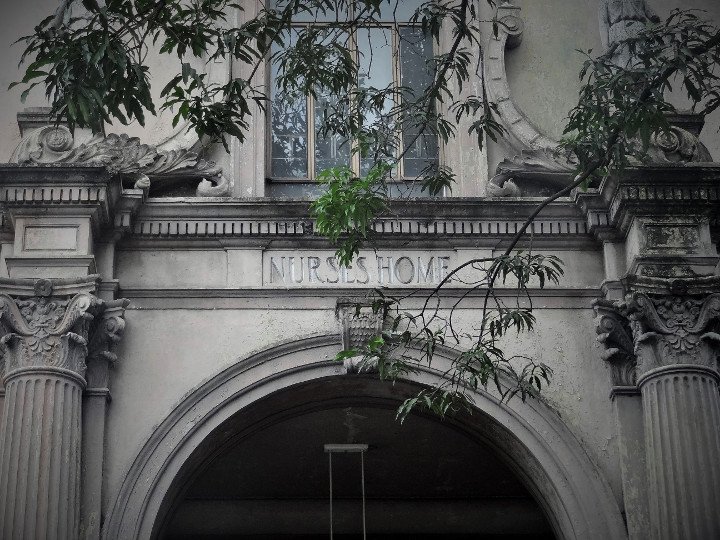 The Philippine General Hospital was our first stop. Unusual but still necessary because here you get to experience a facet of the real Manila, from the poor and sick patients to the old structures like the Nurses Home, the police station near the emergency room, and the majestic—but worn out—hospital lobby that features the works of National Artist Botong Francisco and the Angono artist Jose Blanco. JP has lengthy stories to fill up the time and the short walking breaks.
 Solidaridad Book Shop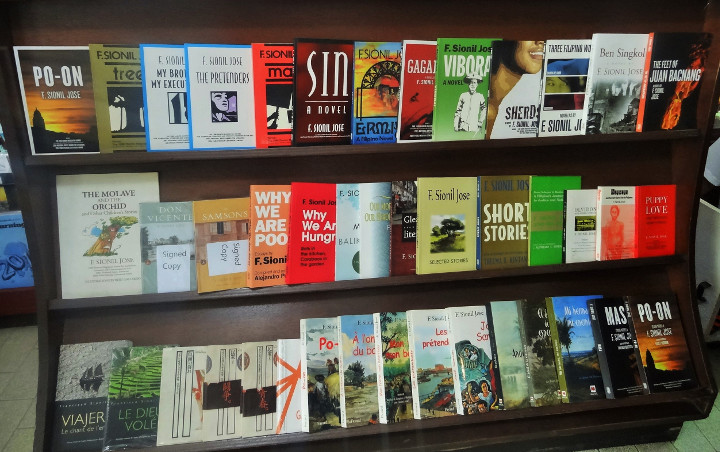 It's such a shame if you are a book lover but have not been here. Philippine National Artist for Literature F. Sionil Jose established this bookstore in 1965 along Padre Faura Street. It carries Filipiniana and titles that were chosen by Jose himself. It is regarded as "the best little bookstore in Asia." We didn't have enough time to browse to our heart's content, so we are definitely coming back another day.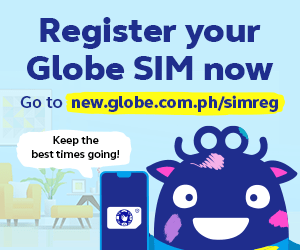 Casa Tesoro at 1335 Mabini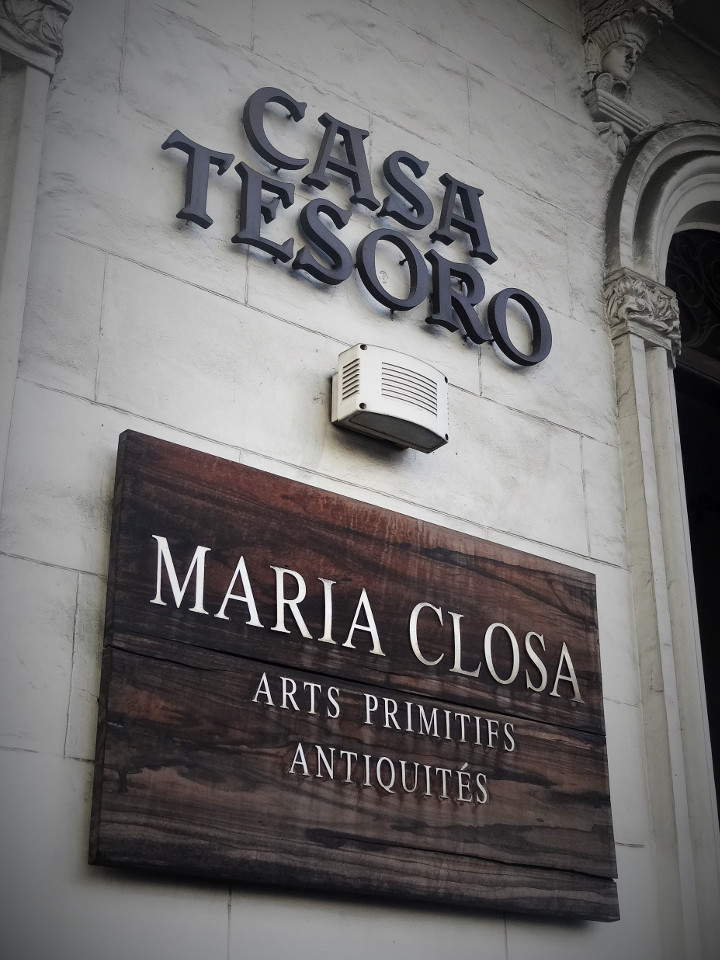 Casa Tesoro at 1335 Mabini is a colonial mansion built in 1901 that was converted into a showroom and art galleries. The showroom is the Maria Closa Arts Primities Antiquities, which features tribal artworks, among other curiosities. There was an ongoing exhibit by the artists Rinne Abrugena and Iabadiou Piko when we visited 1335 Mabini.
Ramz Mini Mart and the Shawarma Snack Center (SSC)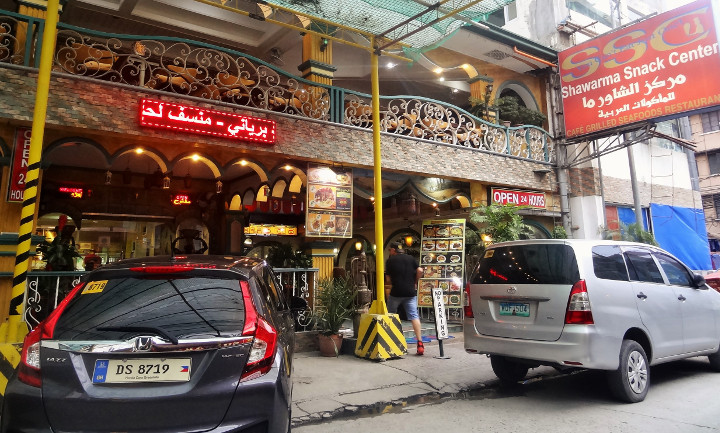 Ramz Mini Mart and the Shawarma Snack Center (SSC) are in the same area along Salas Street in Malate, Manila. Ramz is a Middle Eastern grocery that sells frozen meats like chicken and lamb, olives, Halal spices, dates, noodles, shisha accessories, cigarettes, various Arabic breads, and many other interesting finds. SSC is a favorite among lovers of Middle Eastern cuisine, which is why the place is almost always packed to the rafters.
]
Gallery Deus
It used to be that Ermita and Malate were littered with antique shops and art stores. Those days are long gone. However, there are still a few remaining like Gallery Deus along Padre Faura Street. It sells religious antiques, tribal artworks, heirloom jewelry, and other interesting finds. Bring adequate cash on this walking tour because there will surely be pieces that you will fall in love with.
Manila Bay Sunset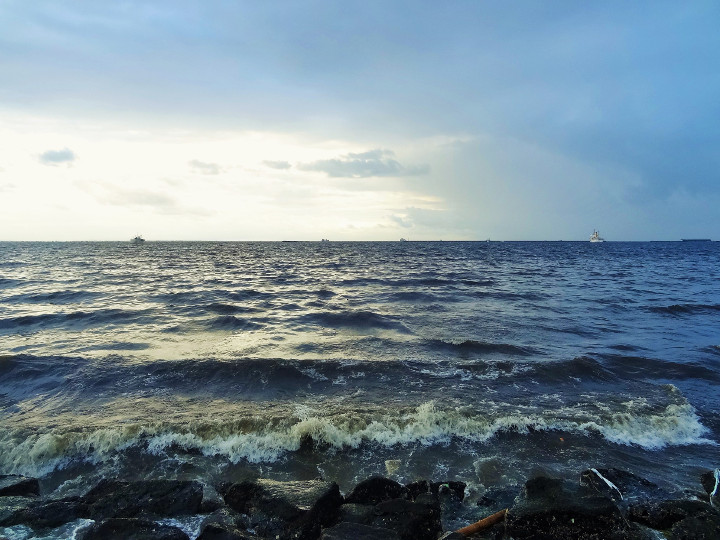 You'll make it here just in time to witness the famous sunset of Manila Bay. However, be careful with your stuff; don't get overly engrossed in the breathtaking nature show.
Malate Catholic Church in the parish of Our Lady of Remedies (Nuestra Senora de los Remedios)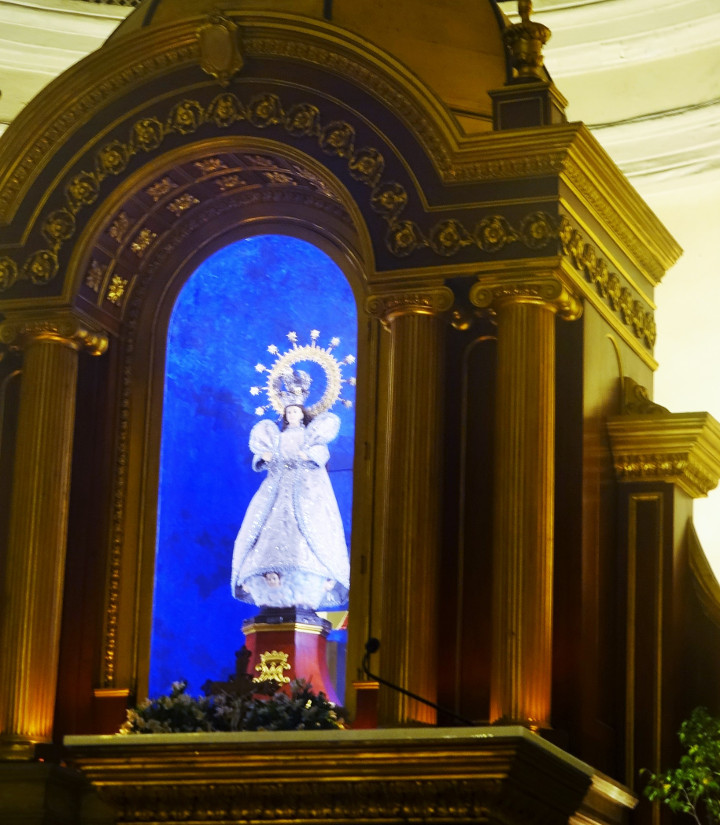 You'll be at the Malate Catholic Church in the parish of Our Lady of Remedies (Nuestra Senora de los Remedios) by sundown. The Baroque-style church was built in 1588 and is located right in front of Plaza Rajah Sulayman. The statue that came from Spain in 1624 still stands at the altar.
Sofrito and Dakota Cabin Café Bar and Bistro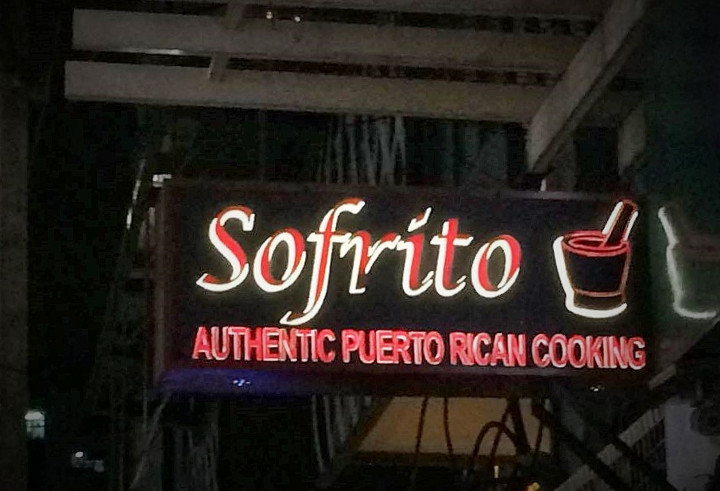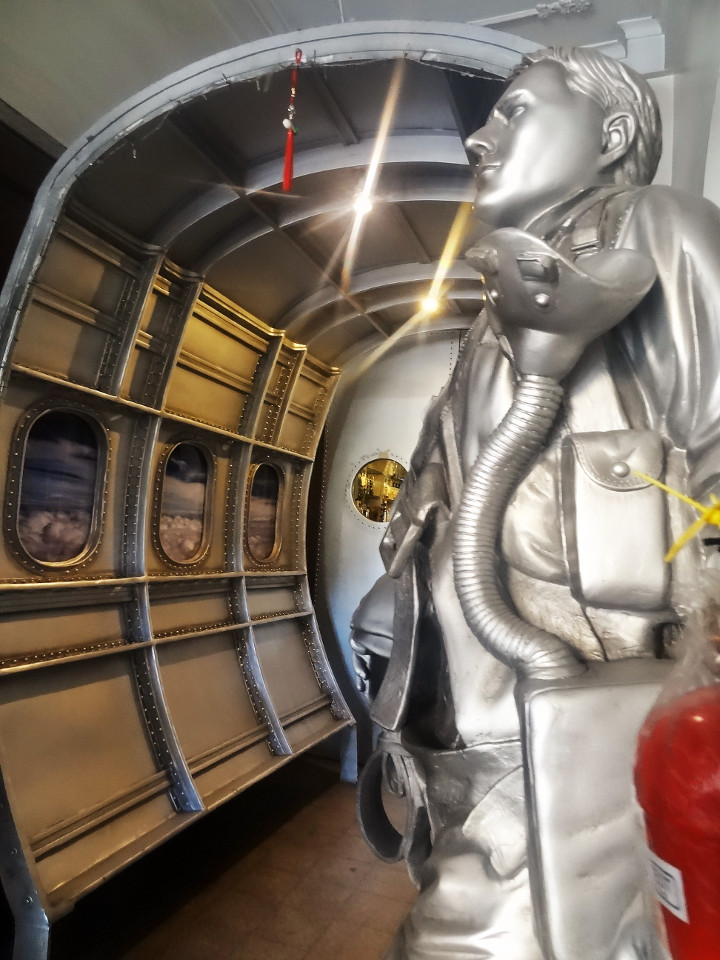 Finally, the food and beers. We went to several places for this, namely: Sofrito, Hizons Cakes and Pastries, Tap Station, Dakota Cabin Café Bar and Bistro, and Advocafe. We were always so full on this journey that we could barely walk. (Yes, it was a walking-eating-shopping tour.) Admittedly, it was also because of the long distances. Aside from dining and drinking, you may also want to pick up some specialty items like a bottle of the Hibiscus drink or a bag of indigenous coffee from Advocafe, or a box of ensaymada from Hizon's. So, bring a roomy bag and enough money for shopping as well.
Got any more recommendations? Share them with us below!