Food Promos to Pounce on this August
Aug 2, 2016 &nbsp • &nbsp RJ Firmeza
Food Promos to Pounce on this August
By RJ Firmeza

Here we are again with another round-up of the food promos ranging from unlimited sushi and sashimi, all the way to French tapas that you can pounce on this month! Happy eating!
The Rib Shack Buy 1 Take 1 Cocktail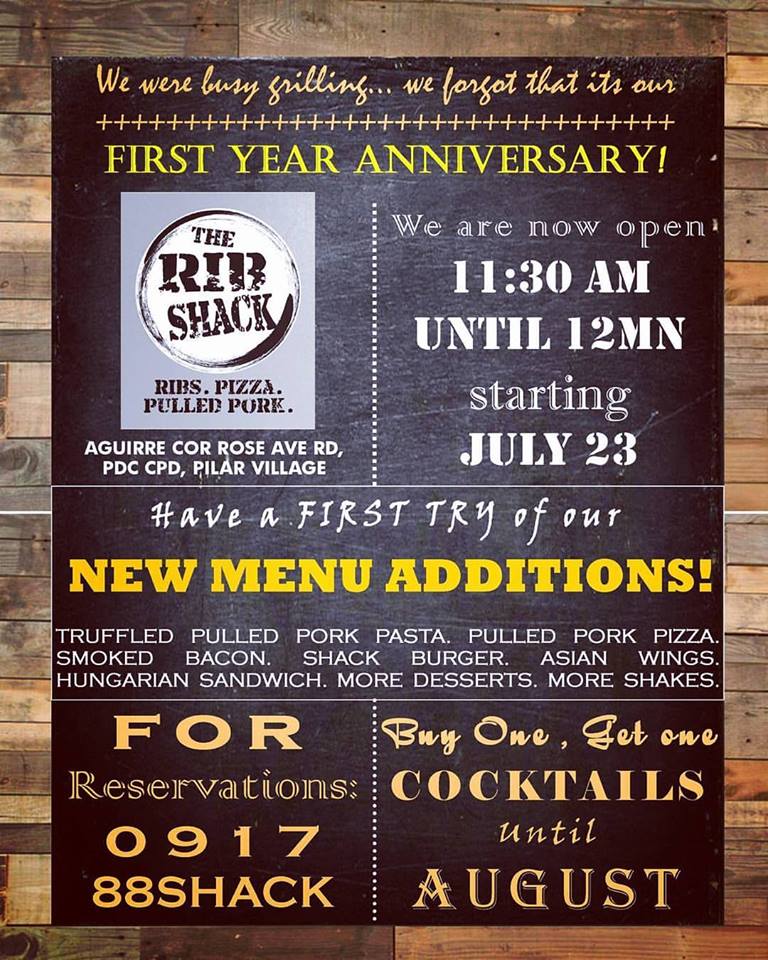 It's Rib Shack's first anniversary and that means a lot of new stuff! Aside from their succulent ribs, they have new items on their menu like Asian, wings, shack burger, and Hungarian sandwich.
These new additions might make you a little thirsty, but fret not, added to that is a Buy One, Get One promo on all their cocktails until August, now that's what you call an anniversary blowout!
Shakey's Chicken 'n' Mojos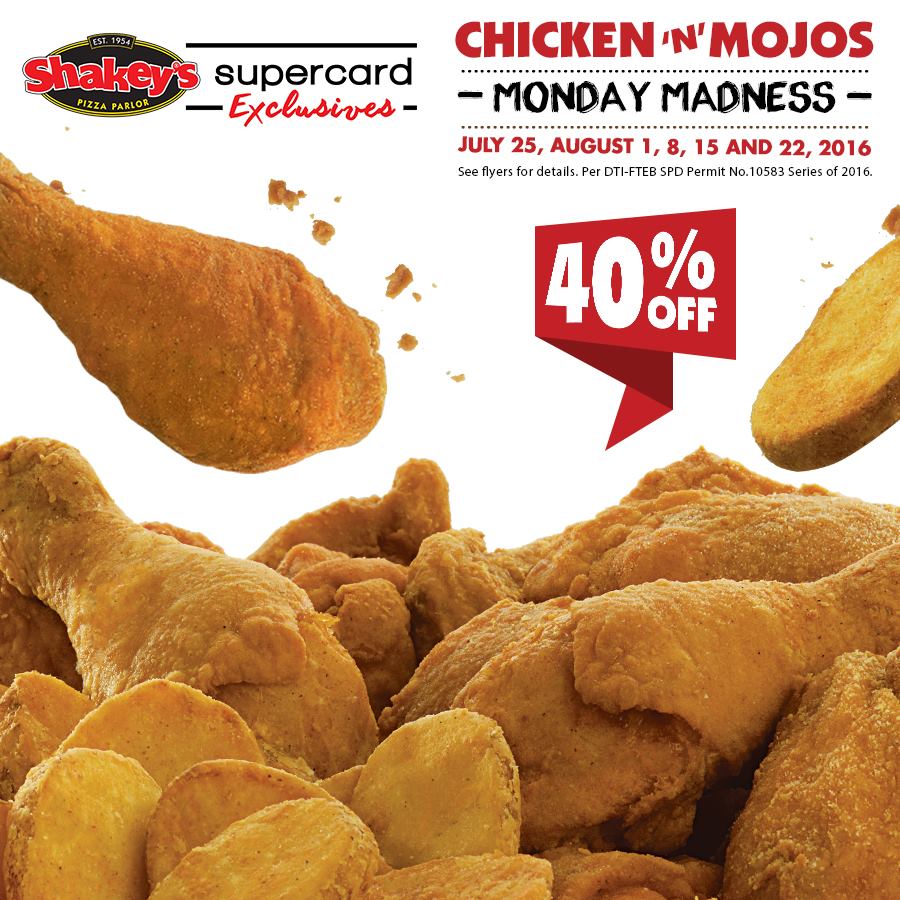 Listen carefully, there's a 40% off promo for all Chicken 'N' Mojos packs every Monday until August 22 for all Supercard holders! It's only exclusive for dine-in so assemble your barkada and head off to the nearest Shakey's branch near you and eat away your Monday blues.
Visit Shakey's Philippines here.
Sofitel's Sushi All You Can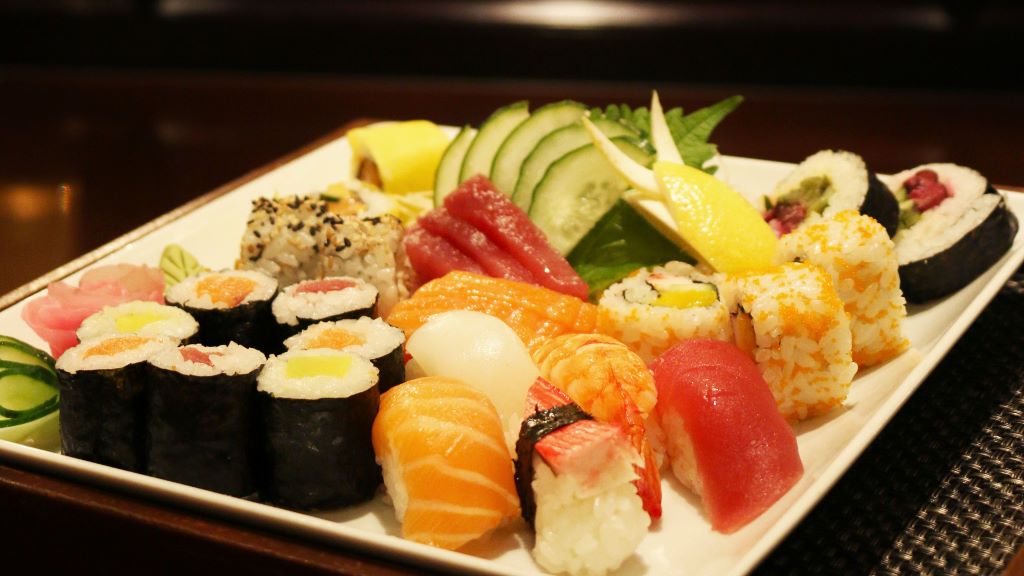 Experience a gastronomic journey from the land of the rising sun at Sofitel Manila where you can treat your hungry tummy to an array of unlimited sushi and sashimi presented in the traditional Japanese bento box for a rate of P999 net/person.
Enjoy this endless stream of Japanese bites every Monday, Wednesday and Friday for the whole month of August at Le Bar and Snaps Sports Bar between 11am to 5pm. It'll be surely jam packed so book your reservations here.
Unli-Original and Pasta at My Kitchen by Chef Chris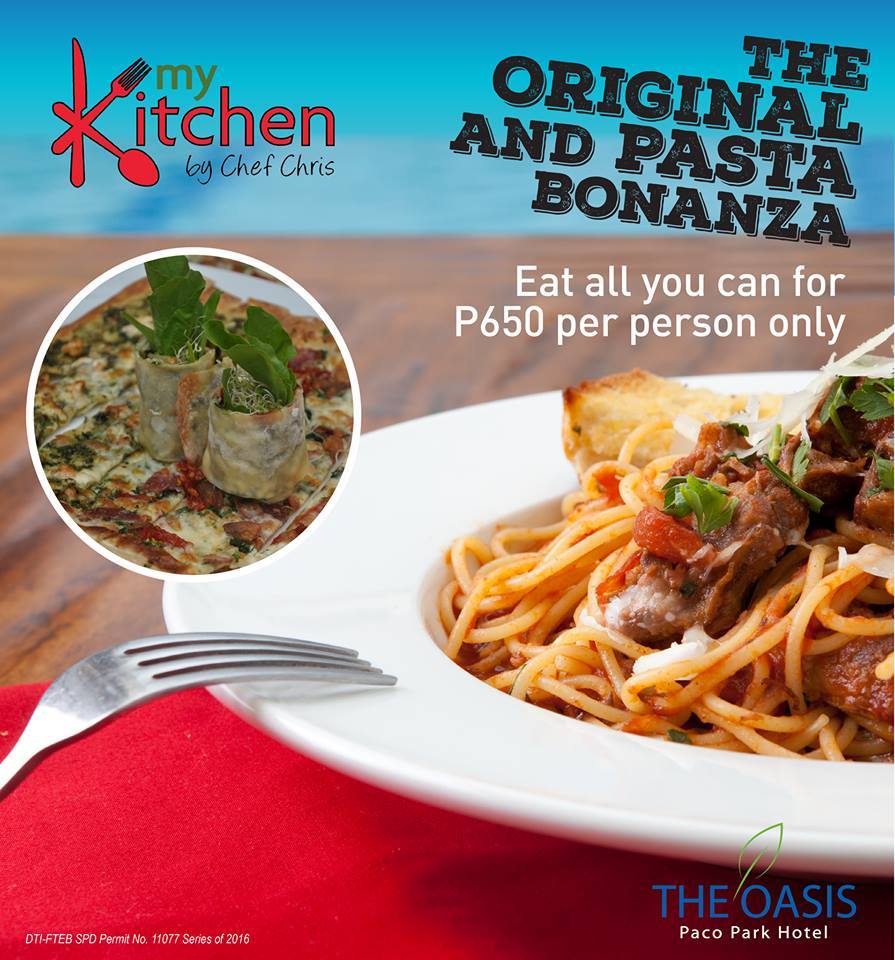 Spoil yourself of Chris Locher's masterpiece, the panizza and an assortment of pasta choices, all for a price of P650 during weekends until September 30 at My Kitchen in Oasis Park Hotel. The promo is only available from 11a.m. to 10p.m. so plan accordingly!