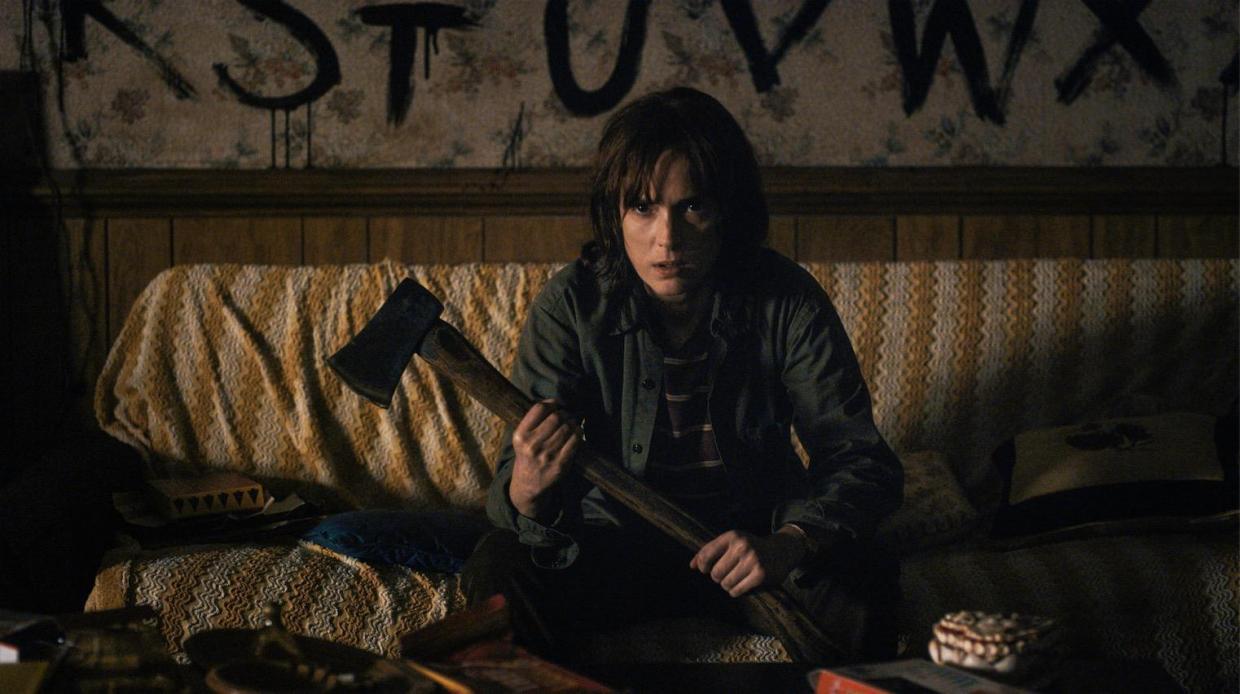 Go Upside Down Again:
8 Post-Viewing Questions on
"Stranger Things"
By Carljoe Javier


The Netflix original show Stranger Things crept up on us out of nowhere and turned our worlds upside down. The nostalgia-drenched 80s period piece about weird goings-on in a small town has brought us to familiar cinematic spaces, while providing us with new characters and a fresh approach.
Now that we are all waiting impatiently for a second season, here are 8 talking points we can share to keep our excitement going.
WARNING: Minor spoilers from this point onwards!
8. Does it go beyond nostalgia?
Perhaps one of the toughest things Stranger Things has had to overcome is the assertion that it's just an 80s nostalgia piece playing on the market that just wants stuff from their childhood recycled and updated. Is that all it is? It's got so many familiar touchpoints. But does it become its own text? Is it a rehash, or a remix?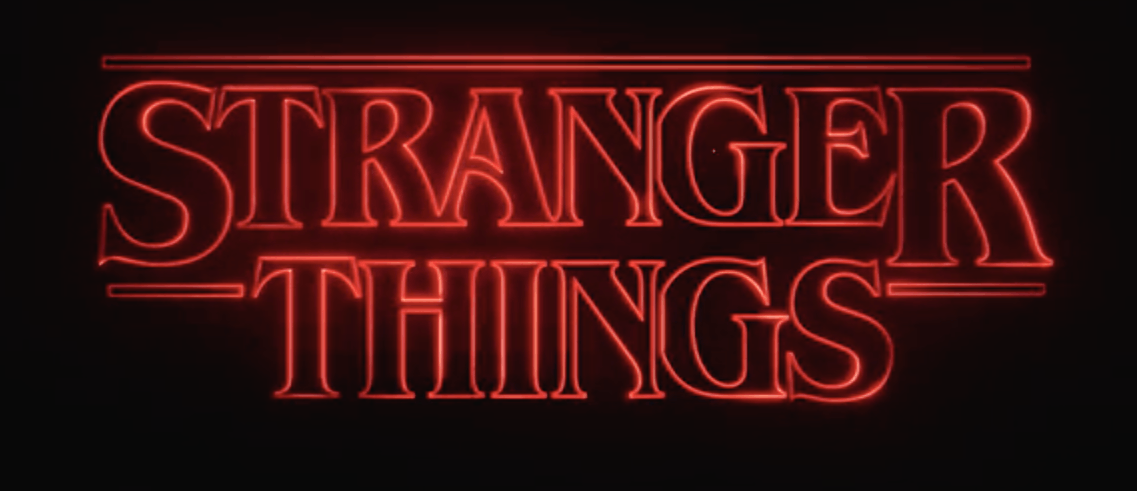 7. What brought Hopper to Hawkins?
David Harbour's Jim Hoppper starts off as an all too familiar cliché, the drunken town cop who you can't rely on. But as events escalate he comes to life as a character and becomes one of the most interesting cops we've seen on TV in recent years. We know about his daughter early on, but it seems like there's a lot about him we don't know. How does he beat up so many well-trained federal agents? How does he so easily infiltrate that heavily-guarded government facility? And once he's taken at the end and you know he's up to something, you know there's much more to him. So what's Hopper's back story?
6. Jonathan or Steve?
Forget Edward and Jacob or Gale and Peeta. Jonathan and Steve should be the new choices for shippers. Because who would you choose? You know Jonathan's kinda weird, but he's rock and roll and he's got ambition. Steve, well, he's Steve, who despite his douchebaggery has redeemed himself quite well. With the way we left Nancy at the end of the season, you know there's going to be tension on this front coming.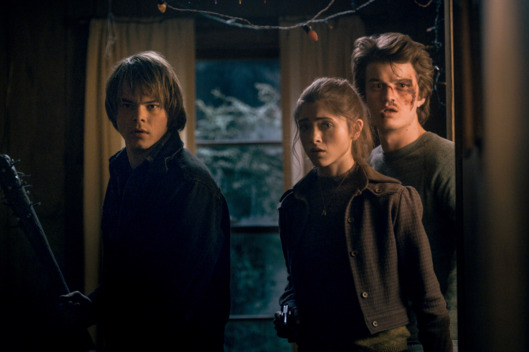 5. Is there a teacher who inspired you?
Mr. Clarke (Randall P. Havens) is portrayed perfectly. You see him onscreen the first time and you know he's a teacher. But the great thing in this show is that we aren't saddled with annoying, incompetent teachers. Rather we are shown a teacher who is brilliant, who knows his stuff, and who loves to share it. Havens imbues him with enthusiasm. Sure he's being taken away from a hot date and a great movie, but then when he starts talking science, he's in his flow and it's almost magical. He isn't an over the top Mr. Keating, but he is the teacher that we all wish we had, and some of us were lucky enough to have. So ask yourselves, who inspired you the way he did? Did you have a teacher who got so excited and knew their stuff so well they could teach you to assemble a sensory deprivation chamber over the phone?
4. How has Will's abduction changed him?
The moment we saw that tentacle down Will's throat, we knew it was bad news. But he's back with his friends, and we just want things to be okay for Will, Dustin, Lucas, and Mike. As much as we want that happy ending, we want a season two, and that means there's more than just him getting rescued. He can enter the Upside-Down through sneezing. Will he be able to control this? Will he change physically because of what happened to him? Does Will have strange new powers to discover?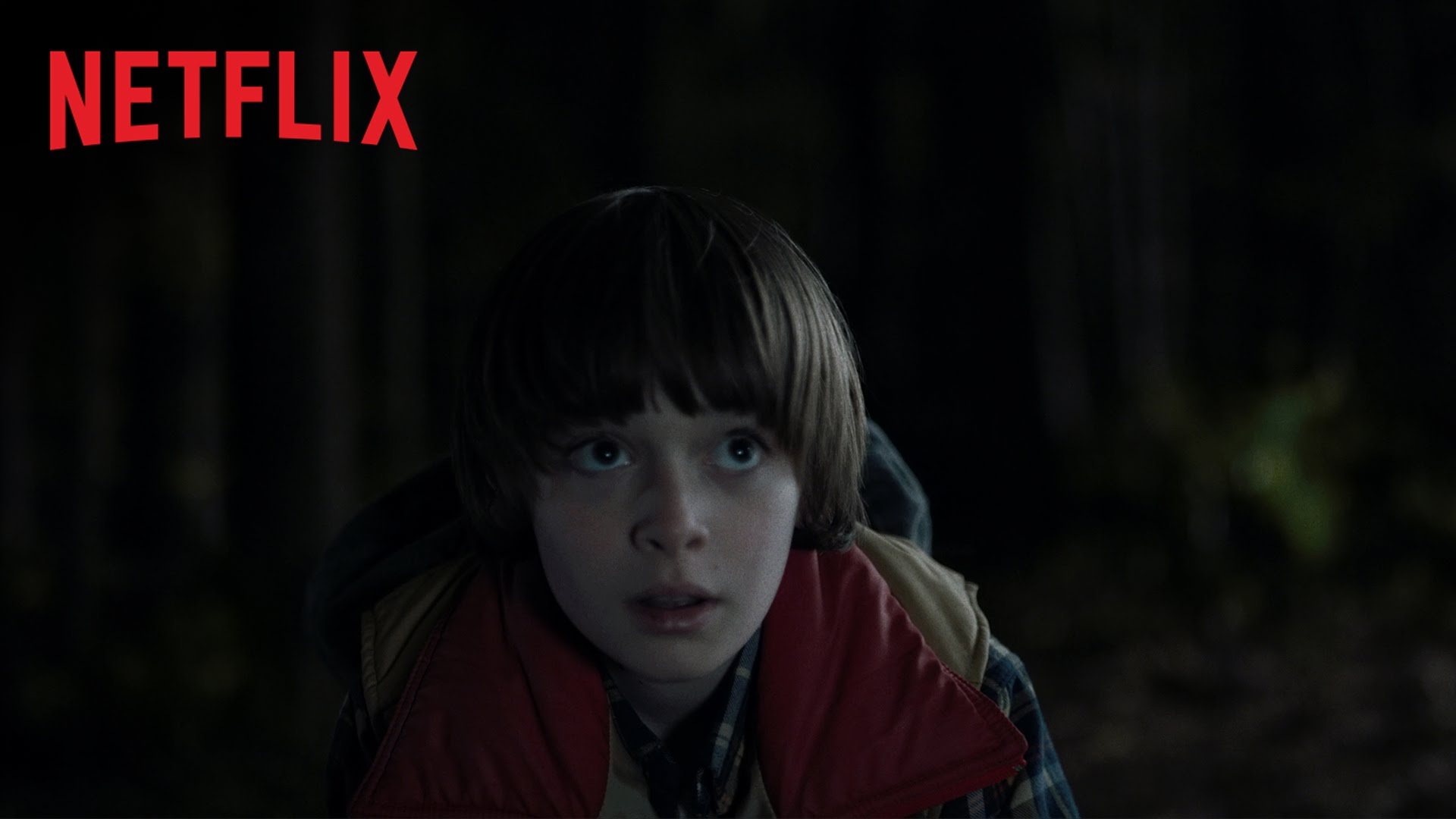 3. Numbers 1-10?
Are there more results of these experiments? El might have been the most powerful, but are there others in the ether? Or maybe other whose powers have been latent but will manifest later on?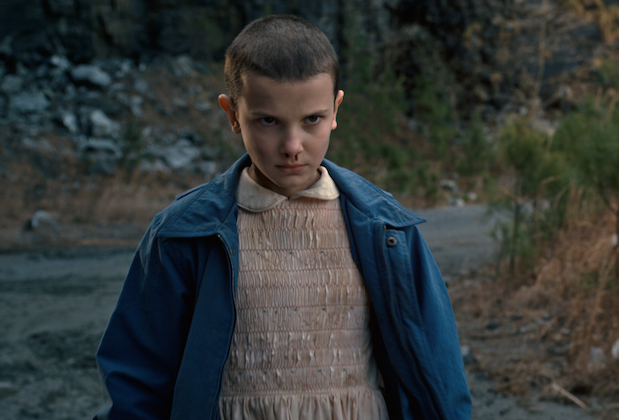 2. Are there other facilities?
Given the impunity with which the government agents and Dr. Brenner moved with, and the obvious operational support they had, it isn't hard to imagine that there are other facilities. Will we visit them? What kinds of experiments would other crazy mad scientist types be running? Could there be more towns like Hawkins where people are living their boring lives beside interdimensional rifts?
1. Are there more worlds other than the Upside Down?
El opened up a rift. But as Mr. Clarke explained it, for the Upside Down to exist, it would be one of many worlds. Will we see a multiverse in play soon? Is the Upside Down another Earth, but slightly different? (If so, then will we see different Earths across universe/dimensions? At which point there could be a League of Dustins who would become a force for good in the multiverse. Okay that's just my pitch for a spin-off.) Worlds existing parallel to ours would open up all kinds of possible adventures for the show.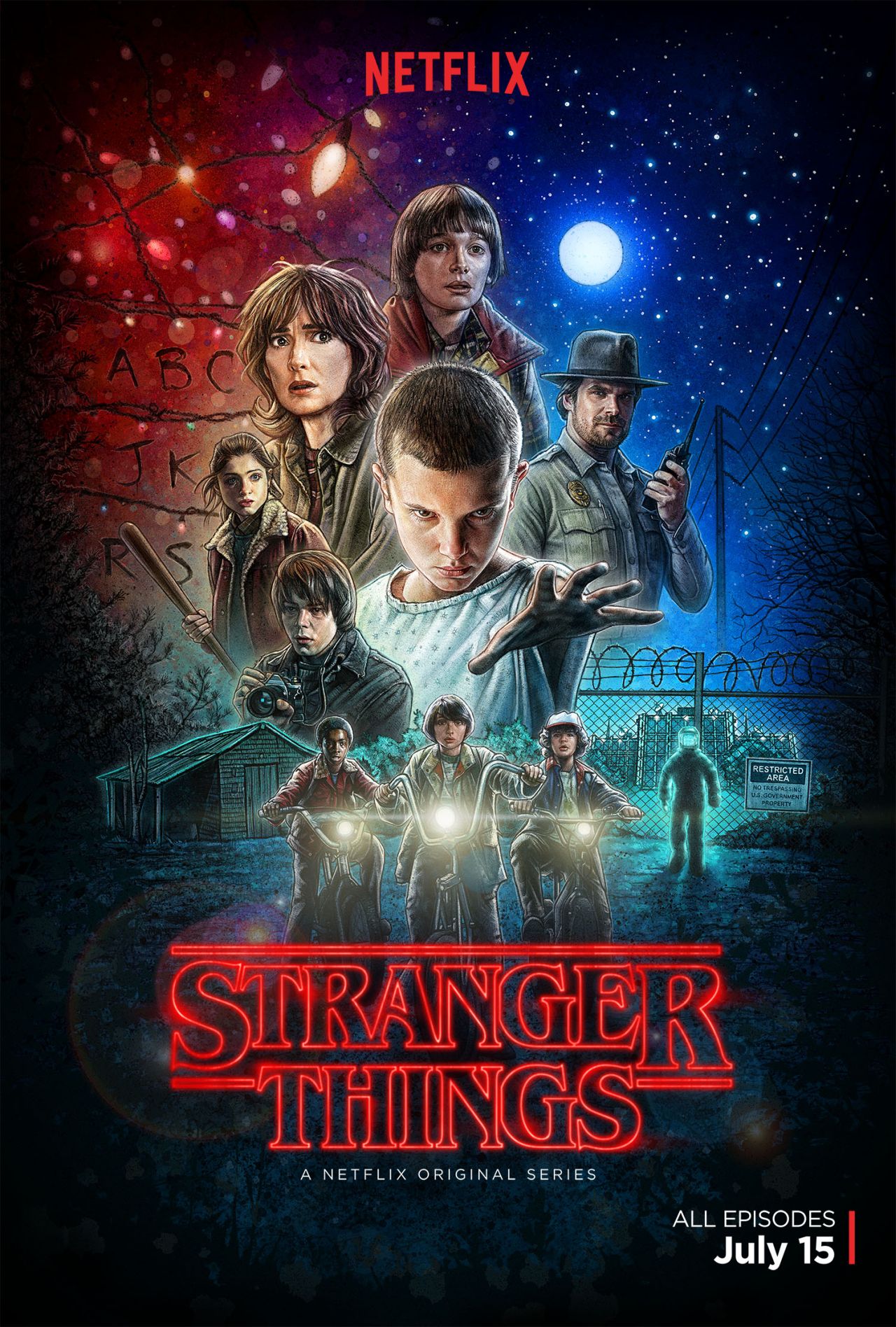 Acknowledgments: The ideas shared here were built from comments from this thread. Proper credit to the commenters who helped enrich the conversation.
Do you have your own thoughts and questions about the awesome Stranger Things? Tell us in the comments below!