Just because there has been a change in season, it doesn't mean that there's no more Promo/Discounts/GCs for all you foodies out there! Here are some promos for this June for when you need to streeeeetch that freshly withdrawn salary!
8. KFC and Pringles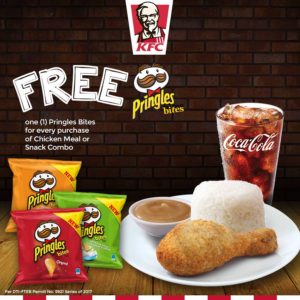 Get free (1) Pringles bites when you purchase KFC Chicken Meal! Available 'til June 30, 2017!
7. Pancake House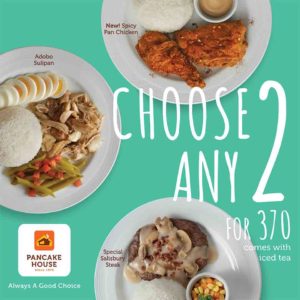 Choose 2 meals (Abodo Sulipan, Spicy Pan Chicken, or Special Salisbury Steak ) with iced tea for only PHP 370!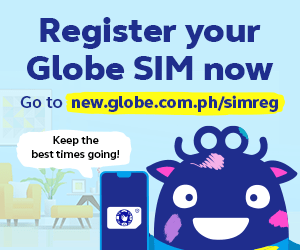 6. Sandaya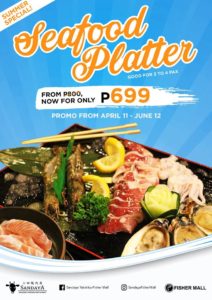 From PHP 800 to 699? Seafood Platter good for 2-4 people? Available until June 12 at Fisher Mall!
5. Burger King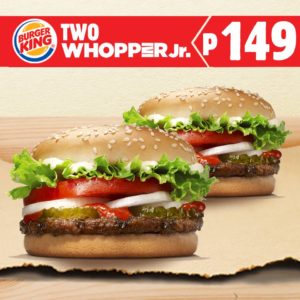 Looking for something to munch with your buddy? Try Burger King's Whopper Jr. and get 2 for only PHP 149! Check their Facebook page, take a screenshot of their post, and present it in the counter. Available until June 30, 2017.
4. Buffalo's Wing N' Things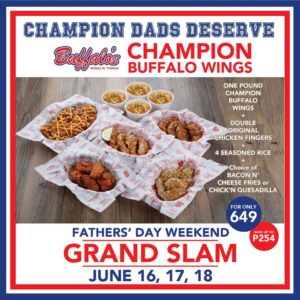 Treat your dad this Father's day by posting a picture at the comment section of you and your dad! Five lucky winners will be chosen to win a PHP 1000 GC!
Also, you can purchase their Grand Set for only PHP 649 (you can get Champion Buffalo Wings coupon for free and a discount coupon on your next order. Promo is from June 16-17.
3. Vikings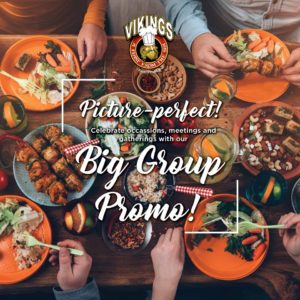 Take your barkada out with this BIG GROUP PROMO! Get 25% – 40% off 9depending on time and number of guests). This promo is available from May to November 2017! Make sure to call: VIK-INGS (845-4647).
2. Wingstop
Try the Wingstop's eye on the sides for only 33 php each meal every Thursday! Valid until April 20-July 20, 2017.
1. Papa John's
14 inch Cheesy Bacon Melt for 50% off? Yes Please. (Other variants included: White Hawaiian Pesto, Cheese Trio, The Hawaiian, Garden Special, Simply Cheese, Pepperoni, Chicken Bacon Ranch, Cheesy Margherita. Dine-in, take-out and delivery). Available every Tuesday until June 30, 2017.
Know of any other great deals? Share them with us below!