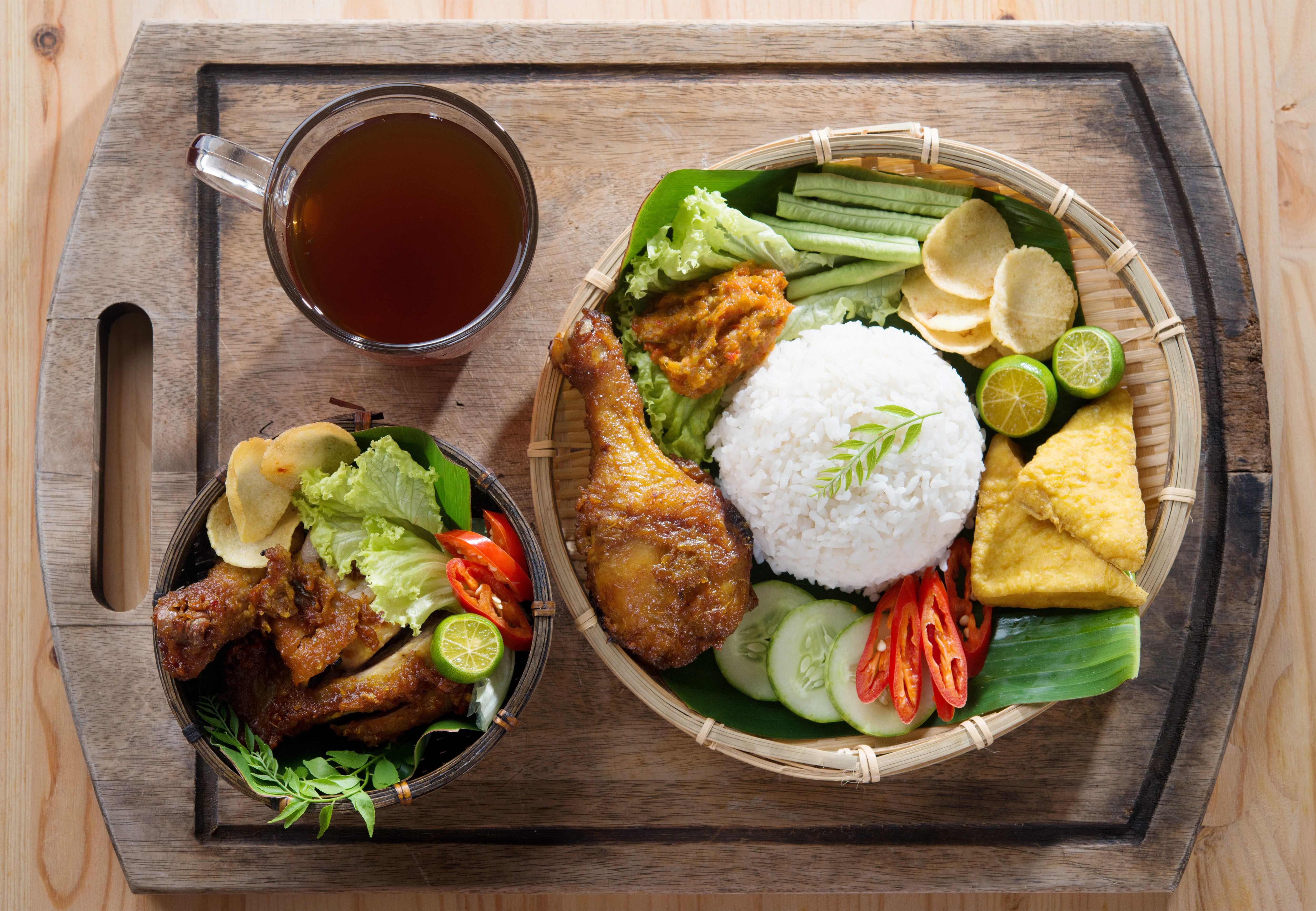 Food Promos to Pounce on this September

Time to please those hungry tummies! Here's a roundup of some food promos ranging from gourmet pastas all the way to unlimited donuts, and many more! Happy eating ya'll!
8. Unlimited Shawarma and Kebab!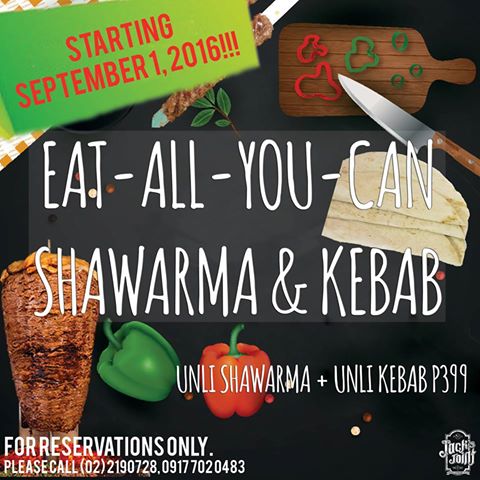 Hear, hear! Jack's Joint at QC is offering UNLIMITED Shawarma and Kebab until the end of the year for a price of P399! Now you can have the best of both worlds. Be prepared though, the unlimited promo schedule runs from 11a.m. to 3p.m. for LUNCH and 5p.m. to 9p.m. for DINNER. If you're set to go then give them a call to book your RESERVATION—it's required. Happy eating!
7. TOSH's Anniversary Pasta All-You-Can Blowout!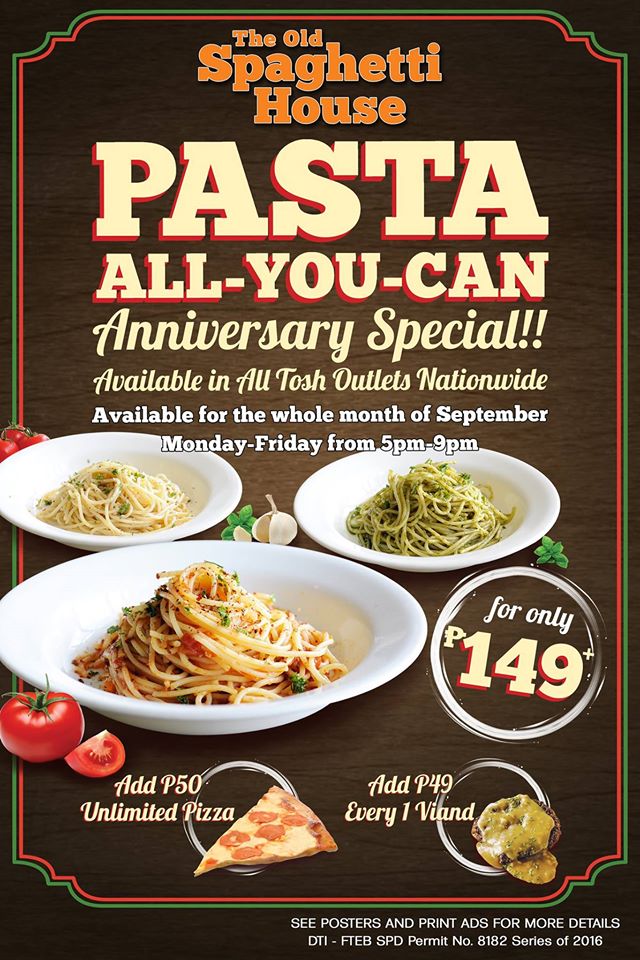 Enjoy five different pasta dishes as The Old Spaghetti House celebrates its 13th anniversary for only P149. But hold your horses, there's no need to rush because the promo is available for the whole of September, and is available on all TOSH outlets from Monday to Friday—it's nationwide!
6. Pho Till You Drop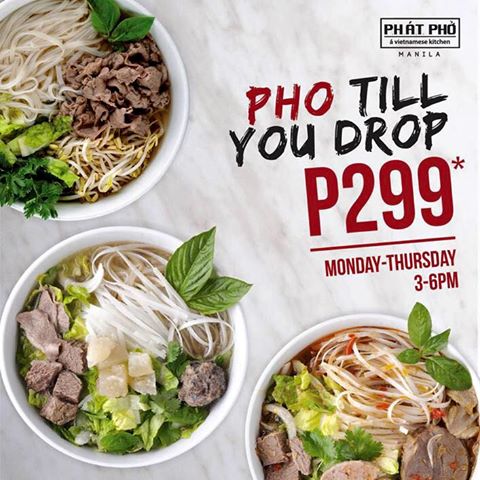 Phat Pho Manila is ready to warm your soul with Vietnam's staple dish. You can enjoy an unlimited and soulful Pho from Monday to Thursday (3p.m. to 6p.m.) for a cheap price of P299. Isn't that but just pho-nomenal? #phatphomanila
5. Subway's Roasted Chicken Madness
Now when was the last time you ate a roasted chicken that wasn't pricey? Almost never! But now you can, grab a bite of Subway's Roasted Chicken from P120 all the way down to P99! Head over to your favorite branch and get it now until September 30!