Imagine you own a shop (whether a café, a flower shop or even a jeans store) and you want to increase your sales and get more people to come to your shop at the same time. There are a lot of challenges maintaining a store, but once you take note of these 8 steps, you'll feel confident that you can show your store to not only your community but also your competitors.
1. Know (and look) thyself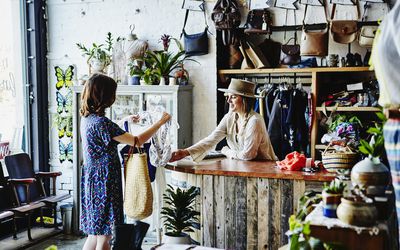 It can't be helped that people make their decisions mostly due to how the shop owners and attendants show themselves, be neat-looking at all times.
A 2009 Decision Research phone survey states that 33% of males and 26% of females prefer clean uniforms for employees in quick-service restaurants. Moreover, a CareerBuilder survey shows that 41% of employers state that people who dress better or more professionally tend to be promoted more often than others in their organization. This just shows that neat-looking store front-liners looks more pleasing to the consumer and even to the shop owners as well.
2. Check your shop's environment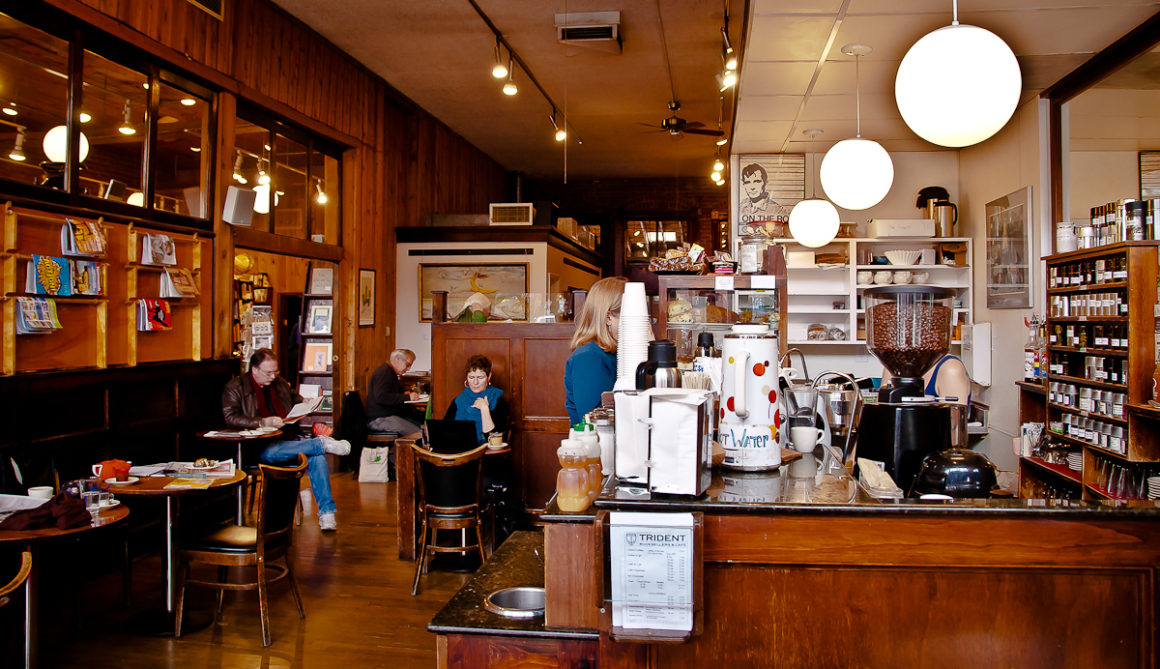 Once you have checked your appearance, check your shop's surroundings inside and outside. Look at how shoppers enter and exit your shop. Check how you or your staff attends to your customers.
Morpace, a global research and consulting firm, states that 52 percent of customers have avoided a business altogether because it looked dirty from the outside. Also, an American Express study conducted this year reveals that 70% of shoppers spend 13% more with companies providing excellent customer service.
One way to check the store's customer service is to tap a friend to be a mystery shopper. This way, you can determine the behavior of the customer from their point of view.
3. Know where to place your featured items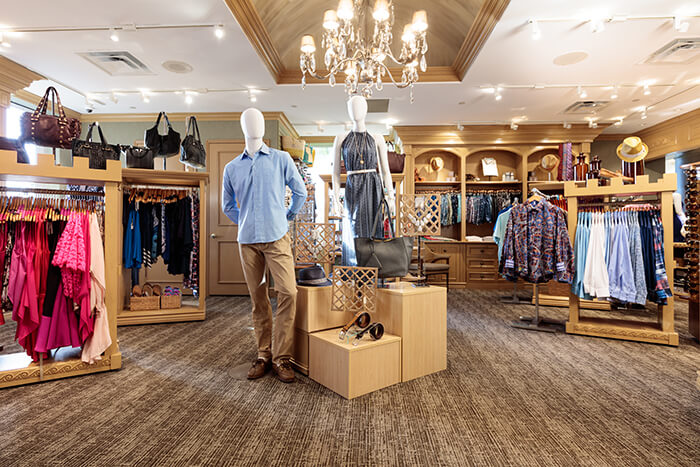 Did you know that most people walk to the right when entering a store? This is what we refer to as the "invariant right", a concept coined by best-selling book author Paco Underhill.
Once you know how your target customers move, you can take note of the places where they did more interactions. In these places they may have found the best items or the best-priced deals. From there, you can re-arrange your shop according to which item you want to sell more.
4. Give appreciation to those who buy from you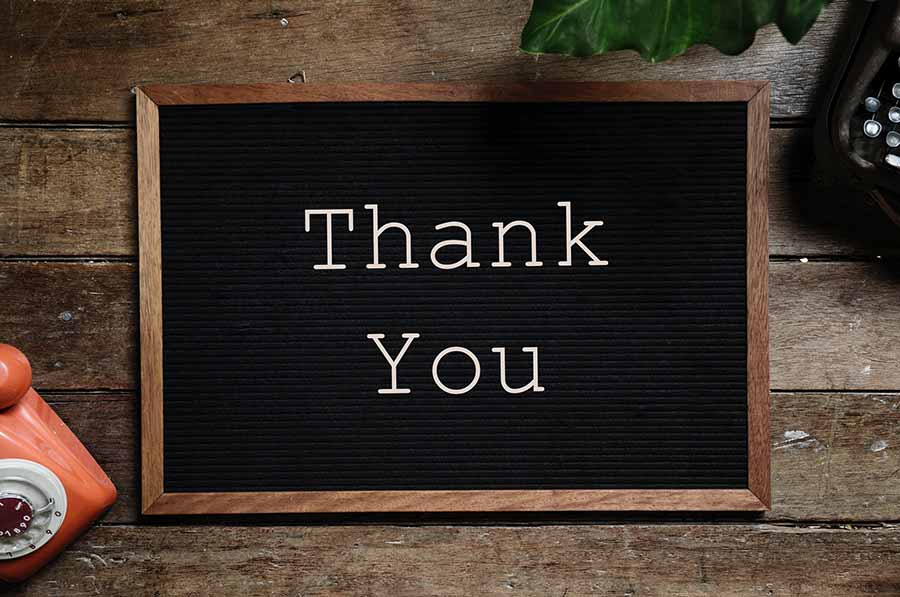 A simple "Salamat po, balik po kayo muli" will do, but you can put more effort by giving even the littlest tokens of appreciation like sweets or even a hand-written thank you card. Even Mother Theresa agrees: "Kind words can be short and easy to speak, but their echoes are truly endless."
In contrast, a Rockefeller Group study says 68 percent of customers will leave because they think you do not care about them, so make that "Salamat po" count.
5. Remember your frequent customers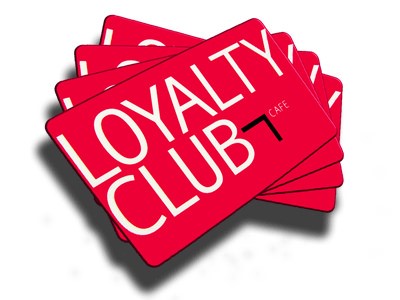 It is said a lot of times that getting new customers are much expensive than retaining the current ones, so remember the ones who buy from you frequently and serve them well, as they will be the ones who will help you promote your shop.
This is what we call Customer Relationship Management (CRM). A Software Advice survey in 2014 reflects that 74% of CRM software users has their access to customer data improved.
Interact with them, know their tastes, and suggest what's hot and new, whether online or on-site. Take time to research the CRM that fits your business' size and capacity.
6. Be online

Most shops are now online, and as Bill Gates said: "If your business is not on the internet, your business will be out of business." A simple Facebook/Instagram/Twitter profile will do, but if you want to make more effort in spreading the word about your shop, you must let them know what's up inside – and you have to do this frequently.
This is called "gaining momentum," and as long as you continue sharing, the more attention you will get in the long-term. At the same time, you can check what's up in other stores so you can prepare a counter-offer that your customers can't resist.
7. Refer your shop to influencers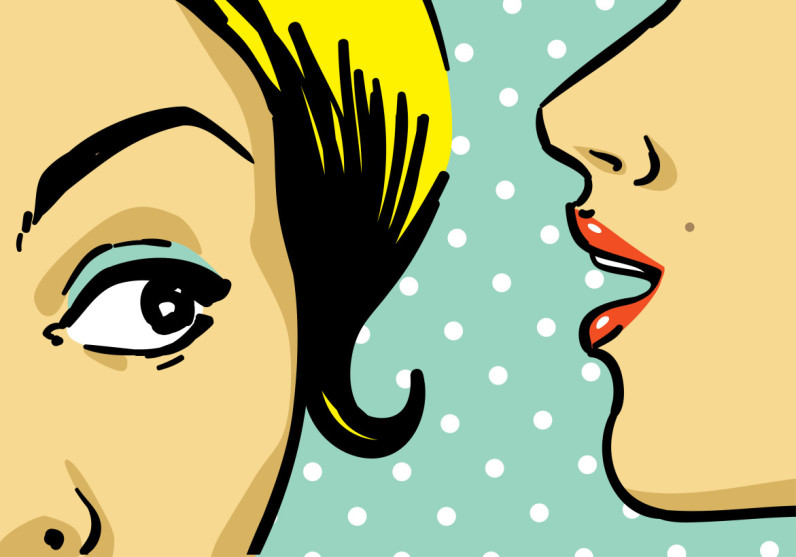 It's not easy to allot budget for marketing in any form of media, but you can search on Facebook for a list of vocal people who can help you promote your shop well. Take time to make a list of them, and start inviting them one by one.
Statistics from Leverage Marketing says that 49% of people rely on influencer recommendations.
You are the top front-liner for your shop, so interact with them like you're into a long-term partnership – and make sure they also interact with you the same way too.
Alternatively, open your shop to sites such as Zomato or TripAdvisor where people can review the places they went to.
8. "Wear" the brand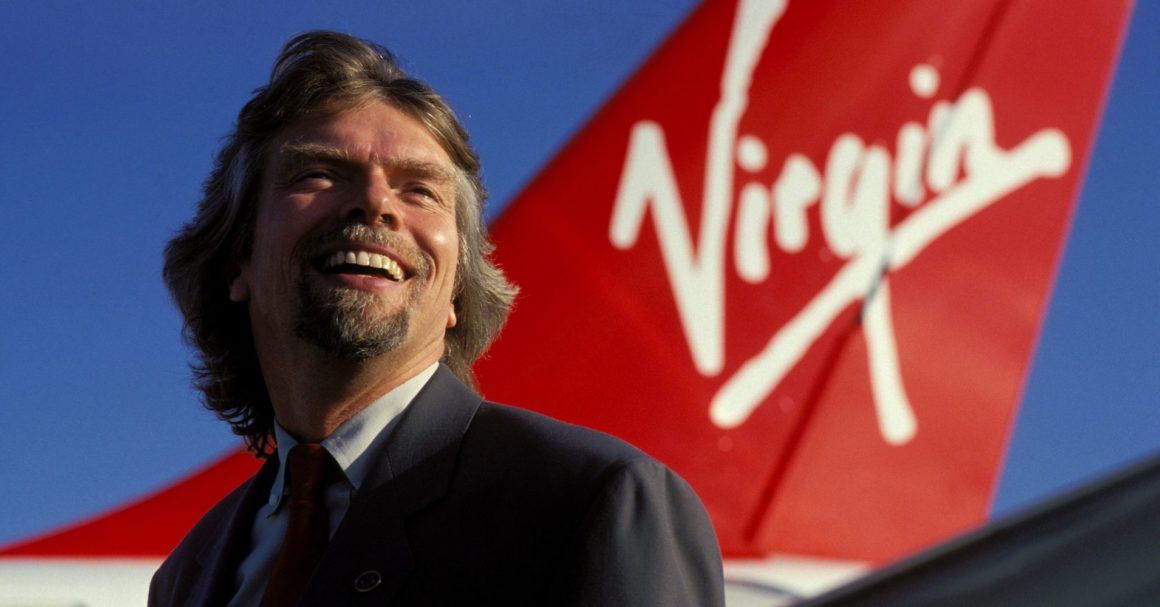 Not all stores do this – Branding your shop is like making sure everything is at sync with what you want to offer and what you expect from your potential customers. If you own a café and you're not a coffee enthusiast, how confident and sure are you to show yourself and the shop you own?
Learn more about customer experience at the 7th Customer Lovefest! Learn from distinguished speakers on how to treat and engage your customers, and elevate your brand's customer experience. Happening on Nov. 15-16 at Tower Club Makati!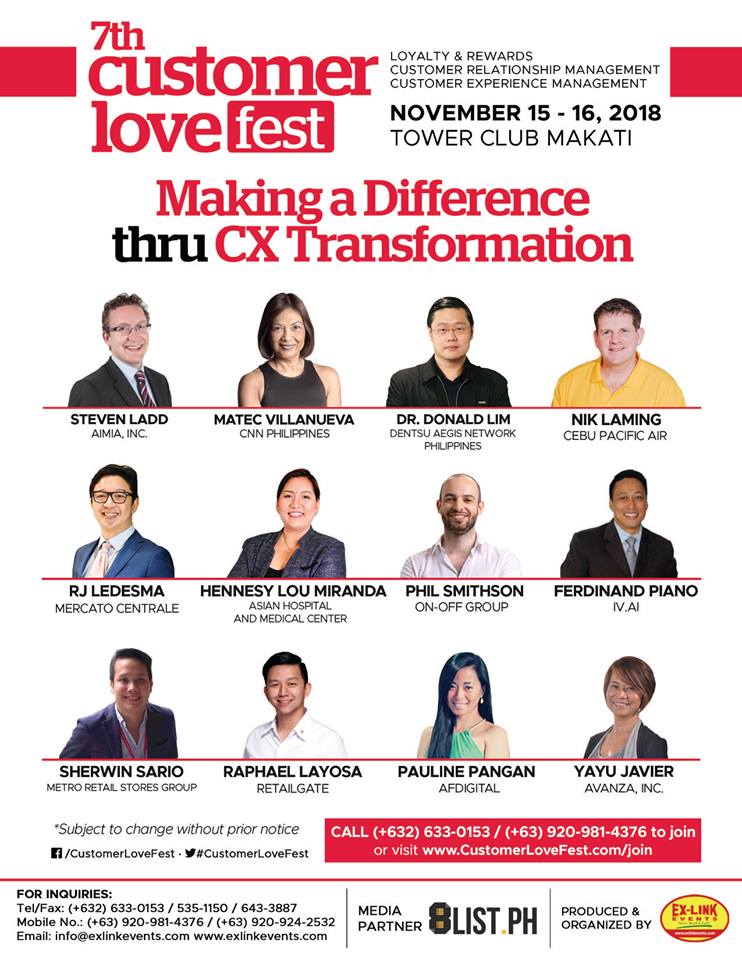 To learn more, visit their website!