Making a Murderer: 40 Years of 'Halloween'
Oct 29, 2018 &nbsp • &nbsp Mikhail Lecaros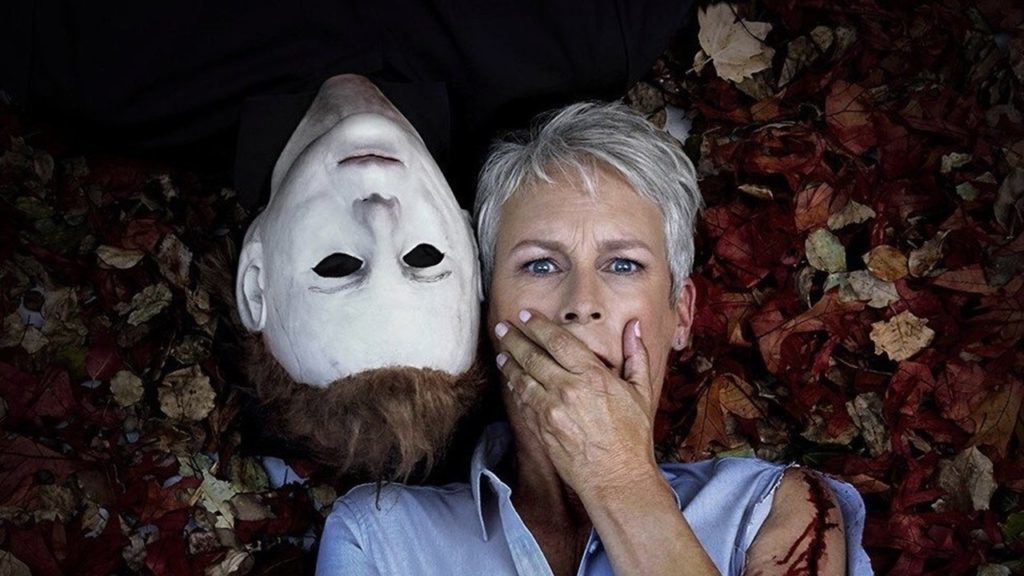 The latest Halloween picks up 40 years after the 1978 classic of the same name. The film returns the franchise to its roots by deliberately ignoring the seven sequels that followed and bringing back OG survivor Jamie Lee Curtis (True Lies) to reprise her first-ever film role as Laurie Strode.
While the new film does a great job of getting the audience up to speed of what happened 40 years ago, here's our handy guide to the original, the sequels, the retcons, the remake, and the remake's sequel!
THE ORIGINAL CLASSIC
Halloween (1978)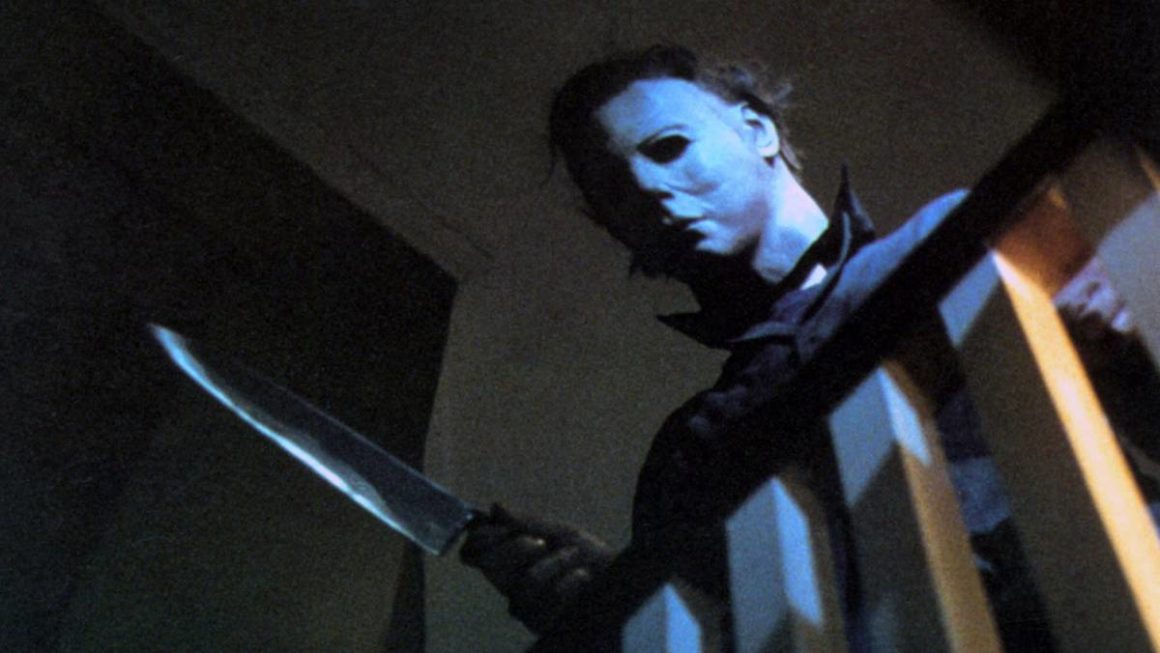 The one that started it all, Halloween is a master class in psychological terror and effective scares, telling the story of teenager Laurie Strode (Curtis), who sees her world destroyed by a silent, unstoppable monster with a butcher knife. The killer in question is Michael Myers, an escaped mental patient who was originally committed for murdering his sister as a child. Laurie's only hope is Myers' psychiatrist, Doctor Loomis (You Only Live Twice's Donald Pleasence), who arrives in town in hopes of stopping Myers' rampage.
Clad in a workman's jumpsuit and a Captain Kirk mask painted white, Myers became an instant horror icon, his overall look and demeanor receiving little to no variation over the next four decades.
Innovatively shot and brilliantly constructed, Halloween is today regarded as a classic, mentioned in the same breath as fellow slasher Psycho (which stared Curtis' mother, Janet Leigh). And, just as Psycho has terrified generations without ever showing a knife hitting flesh, Halloween is notable for almost single-handedly inspiring the gory slasher craze of the 70's and 80's, despite featuring nary a drop of blood!
THE SEQUEL
Halloween II (1981)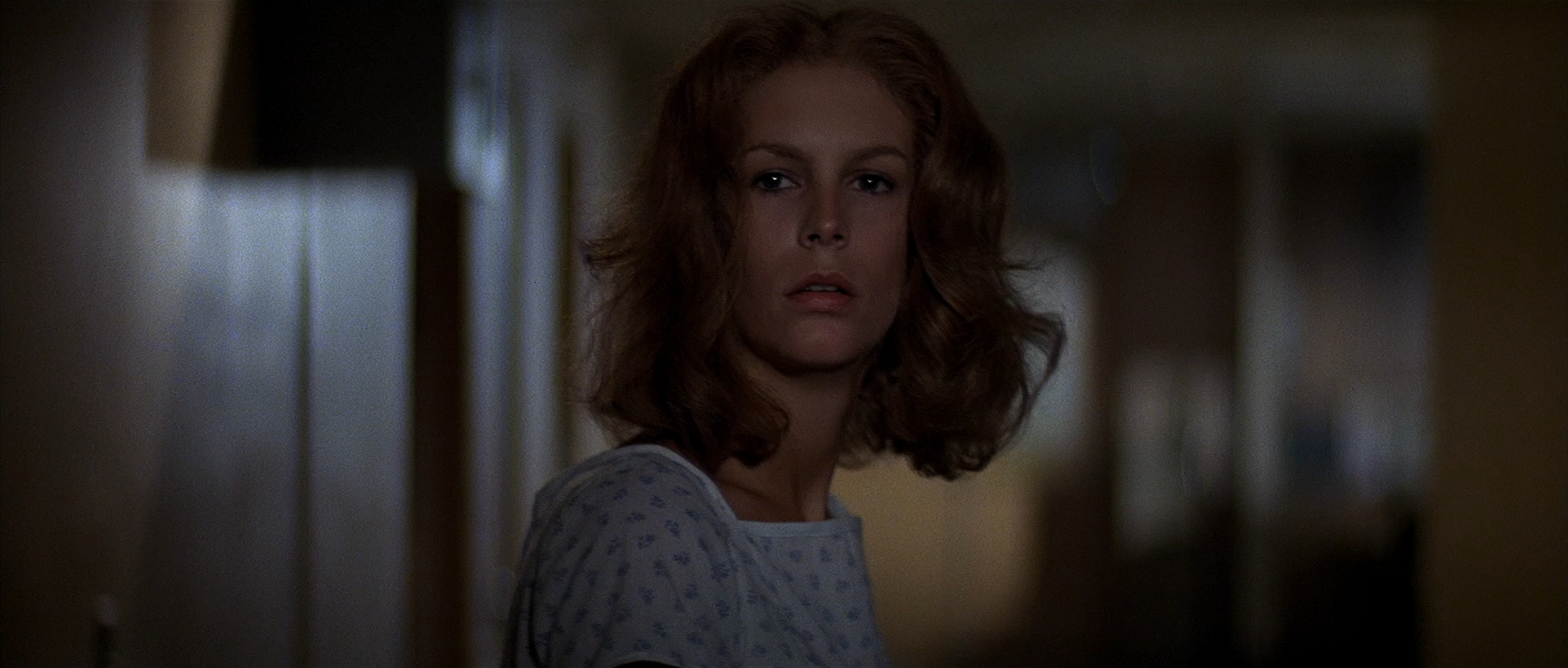 Halloween II takes place minutes after the first film's cliffhanger ending, with Curtis and Pleasence returning as Laurie and Loomis to face the wrath of Myers. While it's nice to see so many familiar faces, this is a poor follow up, rightfully criticized for its increased level of violence and over-reliance on merely repeating what had come before.
The film is infamous for introducing the plot point that Laurie is in fact Myers' long-lost sister, a plot twist that John Carpenter swears he didn't want to write, but came up with under pressure from the studio (ie. money). The years that followed have seen Carpenter apologize repeatedly for reducing his original classic to the level of a soap opera, often saying that he wished he could take it back. It may have taken four decades, but thanks to the 2018 edition, Mr. Carpenter finally got his wish!
THE WTF
Halloween III: Season of the Witch (1982)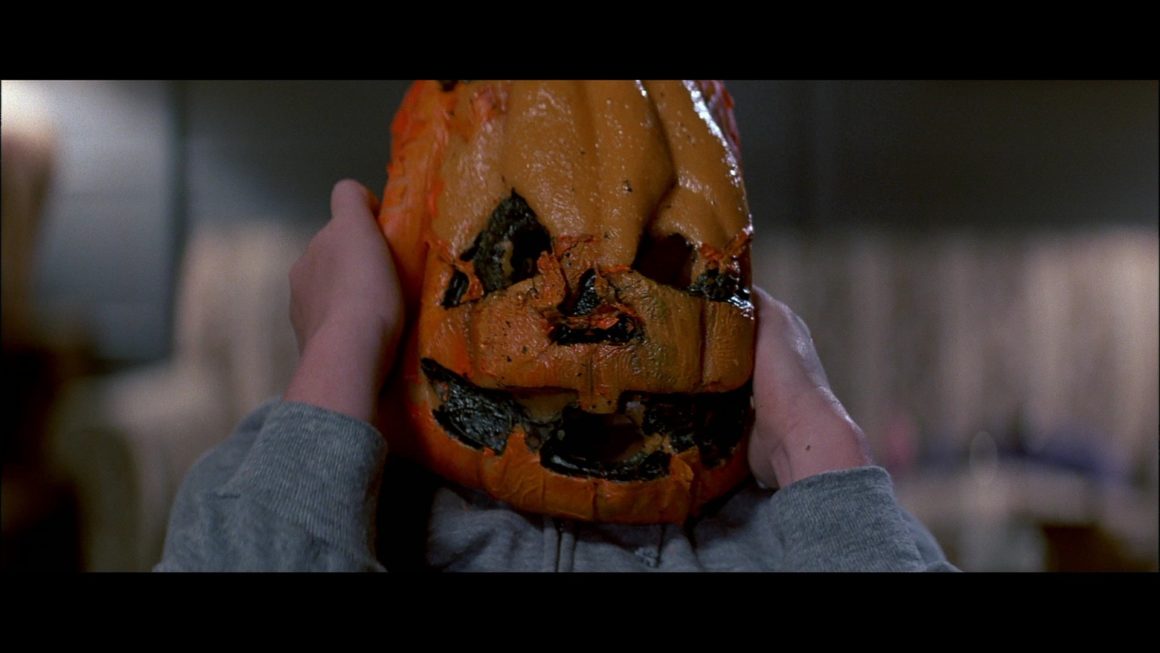 After Halloween II, the filmmakers switched tracks and attempted to reformat the series into an anthology format, wherein each sequel would be its own standalone story. In this case, the narrative followed a costume company's attempts to use the powers of Stonehenge to bring about the age of witchcraft via Halloween masks embedded with microchips that will be activated by watching a certain TV commercial. Add in android enforcers killing anyone who tries to investigate, and you have all the makings of a cult classic. Unfortunately, it was far from what audiences were looking for in a Halloween movie.  
Season of the Witch goes so far out of its way to distance itself from the franchise by presenting a trailer for the original film on a TV at one point. With the film bombing at the box office, the anthology idea was abandoned, and the series would return to what worked six years later in Halloween 4: The Return of Michael Myers.
THE IN-BETWEEN YEARS
Halloween 4: The Return of Michael Myers (1988),
Halloween 5: The Revenge of Michael Myers (1989)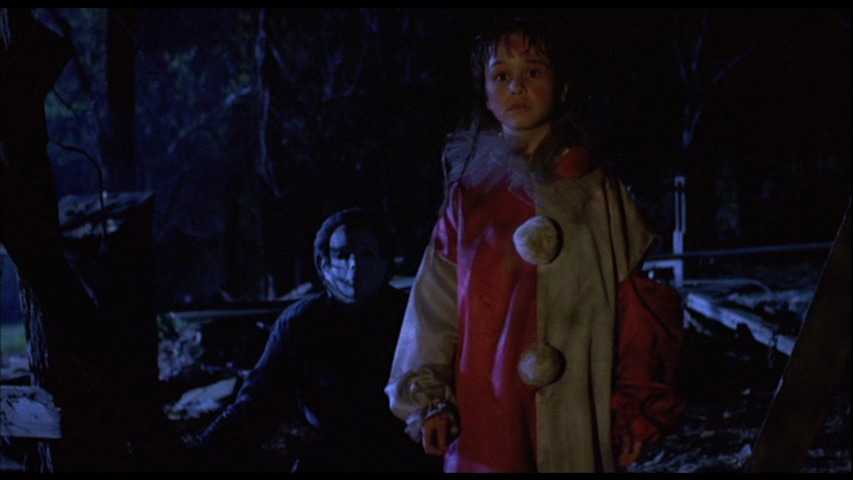 Learning from the failure of Season of the Witch, Halloween 4 and 5 (and even 6) put Michael front and center, including his name in the title for good measure. As Curtis was unable to return due to scheduling conflicts, Laurie is killed off-screen in a car crash. In her place, the role of Myers' main victim goes to Laurie's daughter, Jamie Lloyd (Danielle Harris, Urban Legend). With Michael returning to action after a ten-year (movie time) absence, Dr. Loomis arrives to warn the town of Haddonfield that their least favorite citizen has returned. By the end of the film, a crazed Jamie has taken her first stab at following in her uncle Michael's footsteps, attacking her stepmother with a pair of scissors.
With Halloween 4 reviving interest in the franchise, the 5th entry is just…weird, outright ignoring Jamie's evil turn, opting instead to have her start out mute and developing a psychic link(?!) with Michael that allows her to track her uncle's movements, as well as feel pain whenever he kills. After being captured following his latest killing spree, Michael is kidnapped from custody by a mysterious figure who kills everyone in the sheriff's station in a blatant set-up for (what else?) Halloween 6.
END OF AN ERA
Halloween: The Curse of Michael Myers (1995)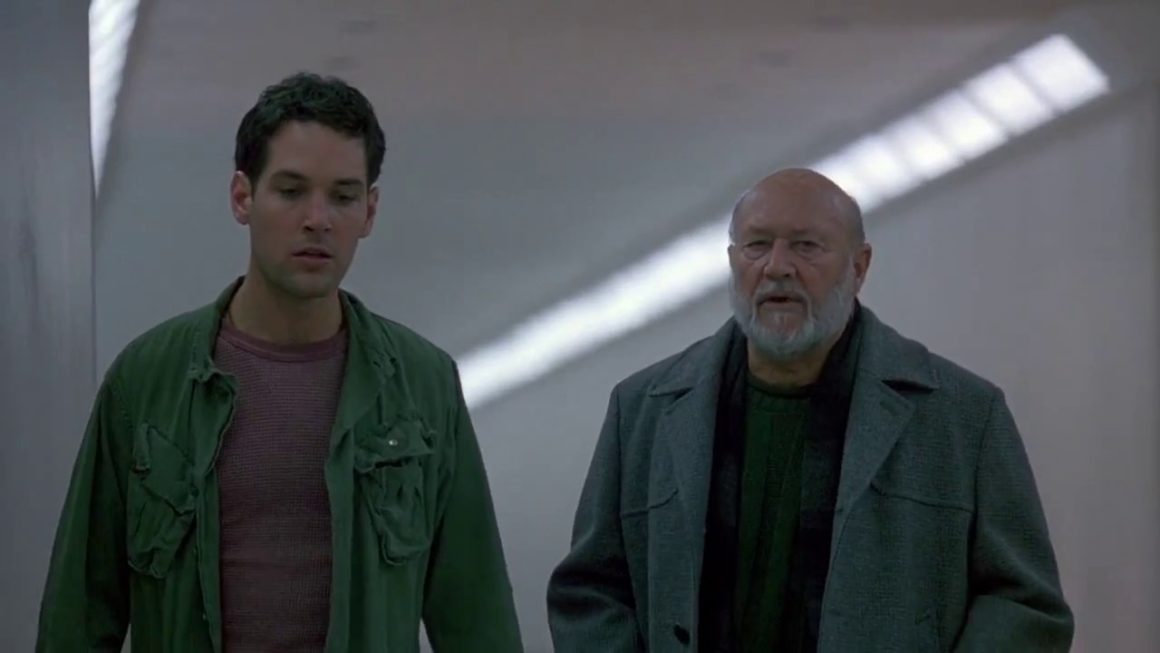 Notable for featuring the first big screen role of Paul Rudd as the kid Laurie babysat in the first film, Halloween: The Curse of Michael Myers (no number 6 here!) uses an ancient druid curse to explain just how our favorite serial killer has managed to survive being shot, stabbed, burned, and/or run over time and time again. As it turns out, the man in black from the end of Halloween 5 belongs to the cult behind the curse, dooming Myers to an undying life of murder. That same cult has also arranged for the impregnation of Jamie which, following her death early in the film, gives Michael yet another family member to spend the film trying to kill.
Sadly, series mainstay Pleasence passed away before the film was completed, and it was dedicated to his memory, but due to numerous rewrites and reshoots, his Dr. Loomis character ends up receiving a poorly-edited, ambiguous end that infuriates more than it intrigues.
THE RETURN
Halloween H20: 20 Years Later (1998)
Halloween Resurrection (2002)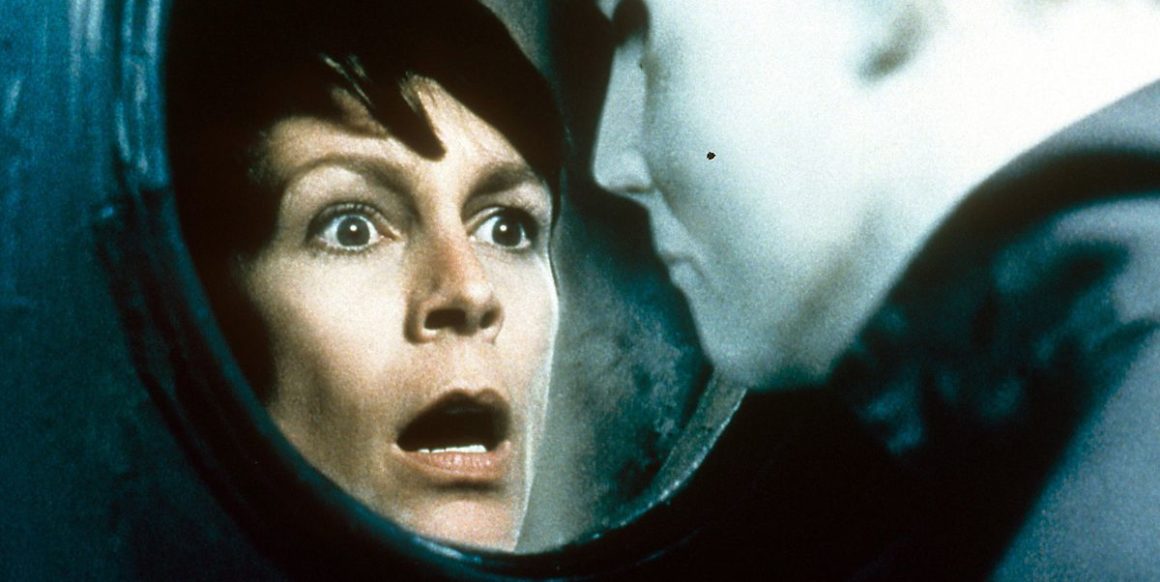 H20 features the series' first retcon, with Jamie Lee Curtis returning as Laurie Strode and pretending parts 4, 5, and 6 didn't happen. In this continuity, Laurie (obviously) never died, and Jamie never existed, meaning that Michael Myers hasn't been seen since the end of 1981's Halloween II. Approaching her 40s and now teaching at a private school, Strode is the proud mother to a teenaged son, John (Josh Hartnett, in his first movie role), who is enjoying a field trip when Michael Myers decides to take up his old habits.
Scream writer/producer Kevin Williamson helped punch up the dialogue in this film, and it shows, with H20 displaying a wit and energy severely lacking from the sequels that preceded it. Curtis excels as Strode, now suffering from PTSD and having spent her life trying to overcome the trauma of that Halloween night from twenty years ago.
If the series had ended here, we would have been fine, but H20 made a whole of a lot of money, so naturally, we got Halloween Resurrection, which kills the good will generated by H20 by doing away with Strode's character development by killing her in the first ten minutes. The main plot centers around six obnoxious teens joining an internet reality show that just happens to be streaming from the house Michael committed his first murder. When Michael chooses that night (3 guesses as to the date…) to come home, the participants find out the hard way that escaping from the house may cost them very well  their lives.
Long story short…it wasn't a very good movie.
THE REMAKE + 1
Halloween (2007)
Halloween II (2009)
From director Rob Zombie (House of a 1000 Corpses), the decision was made to start fresh, retelling the story of Michael Myers and Laurie Strode with a greater emphasis on how the man in the mask got his start and revealing from the beginning that the two are related. The remake featured Malcolm McDowell (A Clockwork Orange, Star Trek: Generations) as Dr. Loomis, while Scout Taylor-Compton (The Runaways) played Laurie. With a greater focus on Myers' psychological trauma at the hands of abusive parents, the film tried to generate sympathy for the character, to mixed results.
As in 1981, 2009's version of Halloween II ramped up the violence while taking the story in a whole new direction, with Laurie dealing with the psychological trauma of discovering that she is Myers' sister. Throughout the film, Laurie suffers from hallucinations as Loomis attempts to profit from his time caring for Michael. The result was a dour, unpleasant, and altogether disturbing movie that culminates in Laurie stabbing Michael after their final confrontation, before taking his mask off and wearing it herself.
THE NEW (ONLY) SEQUEL
Halloween (2018)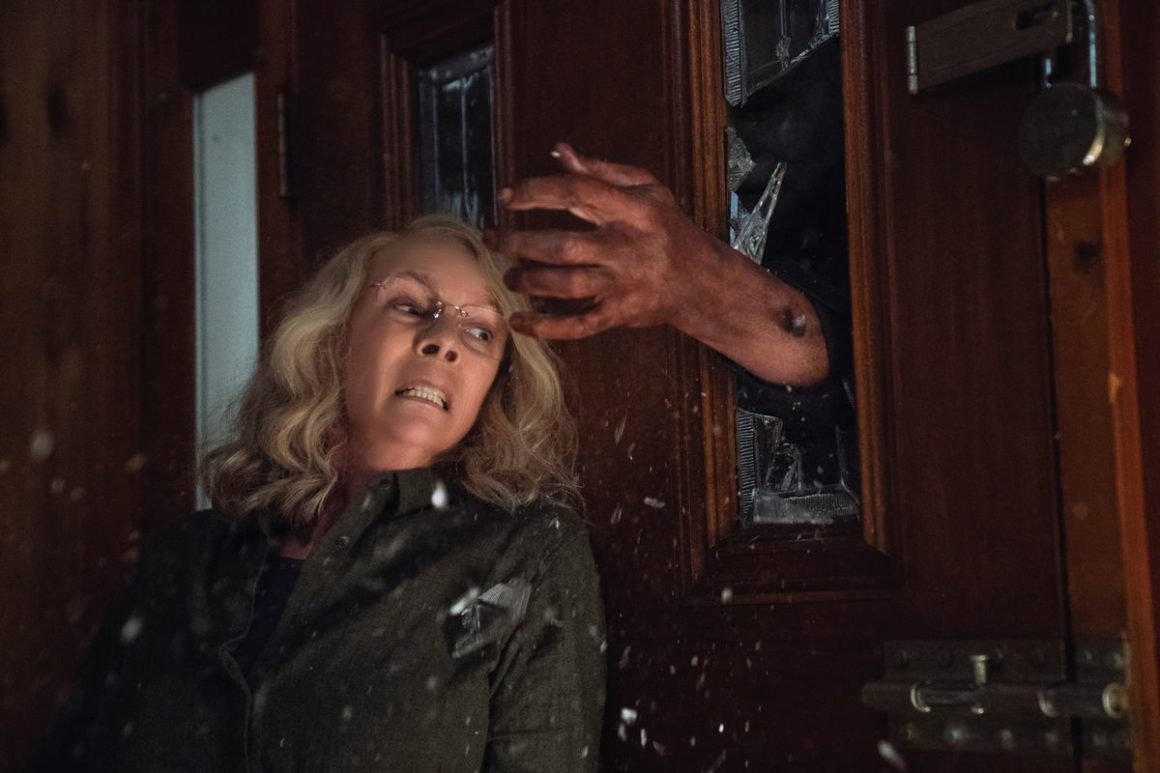 The eleventh film in the series returns to the original universe and features the return of Michael Myers in all his jumpsuited, William Shatner-mask-wearing glory with yet ANOTHER retcon, by pretending nothing has happened since 1978. Curtis returns once more as her signature character, but this time, things are a bit different; in this version of events, she's dealt with her PTSD by preparing for the day when Michael Myers would return. No longer the victim in waiting, Laurie's decision to face her tormentor in full Sarah Conner mode makes the latest Halloween a timely, if unexpected, entry for the #METOO era.
Expertly crafted by screenwriter Danny McBride (Tropic Thunder) and directed by David Gordon Green (Our Brand is Crisis), the mood and tone of the latest Halloween would have been impossible before this point – the intervening years work in Curtis' favor, helping her sell the pain of her character in a far more effective way than the somewhat flippant (yet entertaining) H20 did 20 years ago.
Packing genuine thrills, scares, and a real emotional journey for Laurie Strode, the Halloween franchise is back and better than ever. Given how long it took them the first time, here's hoping that it doesn't take them another ten films to figure out how to make a sequel this good.
What do you think of the franchise? Tell us below!