September has given us zero long weekends. And cozy everyday bed weather — the worst possible combination. So do yourself a favor this month and spend a whole weekend being a lazy bum just binge-watching Netflix in bed. Here are 8 new Netflix shows to catch this September!
American Vandal
American Vandal satirizes true-crime documentaries by investigating the case made on a high school boy accused of vandalizing the cars of 27 faculty members with phallic images. Catch it on Netflix here.
BoJack Horseman Season 4
BoJack Horseman has gained popularity for being…sad. It's sad and depressing to watch BoJack fall into the same cycle of mistakes through the seasons, but the recently aired fourth season offers us a glimpse of hope that things will finally turn out okay for him this time around. Catch it on Netflix here.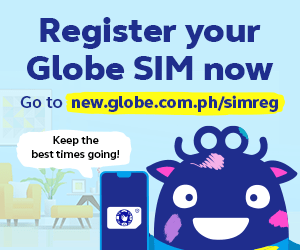 #realityhigh
#realityhigh is this generation of teens' version of Mean Girls and Heathers. It follows the life of a high school nerd who, after a random self-imposed makeover, attracts the attention of her longtime crush and, consequently, also of her crush's ex — a social media celebrity. Catch it on Netflix here.
Final Fantasy XIV: Dad of Light
I know what you're thinking. Nope, this isn't a commercial for a Final Fantasy game that we've mistakenly added to this list. It's a real Netflix Original about a boy who tries to reconnect with his father by secretly interacting with him through a Final Fantasy XIV game. Catch it on Netflix here.
Fire Chasers
This documentary immerses us into the California wildfire season in 2016 by providing real footage from the perspective of the backcountry firefighters who bravely faced these catastrophes, as well as an inside look at the measures they make to ensure the safety of the public. Catch it on Netflix here.
Narcos Season 3
In this new season of Narcos, it shifts focus from the bloody pursuit of Pablo Escobar to the investigation of the richest drug trafficking organization in the world — the Cali Cartel. Catch it on Netflix here.
The Confession Tapes
This Netflix Original is a true crime documentary investigating the cases wherein convicts claim their confessions to murder had been forced, involuntary, or completely wrong. Catch it on Netflix here.
First They Killed My Father
Directed by Angelina Jolie, this Netflix Original film is based on a memoir written by Loung Ung, a Cambodian-born American human-rights activist, and lecturer, about her life growing up in her war-torn homeland. Catch it on Netflix here.
Which of these are you looking forward to watching the most? Tell us all about it below!