We love our liquid seasoning. It's nearly unthinkable how eating would be like without it. And we would go to great lengths just to make sure we have it on standby whenever, wherever.
And as far as liquid seasonings go, Knorr Liquid Season is the King. We're absolutely nuts about it. We scoured our social media feeds to see how much people love this gold in a bottle. (In fact, we're glad to know we're not the weirdest out there) :
In Case of Emergency
Ako lang ba may stock ng knorr liquid seasoning sa office table pic.twitter.com/NGiRyH4iMA

— Sarsi Muñoz (@iamthepogo) August 6, 2017
You never know who's going to take you where. (We do that, too.)
Forever Young
What if the Fountain of Youth is really just every bottle of Knorr Liquid Seasoning

— Alois Baltazar (@aloisbaltazar) November 27, 2016
She could be on to something.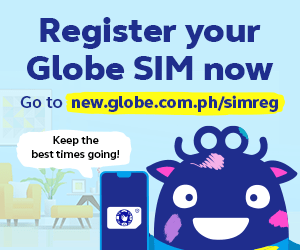 Amen
Kung sino mang nakaimbento ng Knorr Liquid Seasoning, pagpalain ka nawa ni Lord forever.

— Jasper (@JasperMcells) January 18, 2016
We thank the heavens too.
Who Run the World
Beyonce has hot sauce in her bag. I would probably have Knorr Seasoning in mine.

— junk food (@patatachip) March 7, 2016
In case of emergency.
This is Growing Up
That moment when you realize you're a failure as an adult because you don't have Knorr Liquid Seasoning in your kitchen cabinet.

— Pocoy Calvento (@pocster) February 23, 2017
Panic mode!
The Secret
Knorr Liquid Seasoning turns your 'pweds na' ulam into a 'SHET LASANG HEAVEN' kind of meal. Amazing.

— Averil Santos (@TheAveengers) April 18, 2016
It's true. We cannot deny it.
All-Purpose
Bagay ang knorr liquid seasoning sa lahat ng pagkain. Pancit Canton? Spaghetti? Leche Flan? Pandesal? Cake? Knorr liquid seasoning.

— Tahki (@_tahki) October 17, 2017
Petmalu talaga.
Make Sauce, Not War
Feeling ko talaga Knorr Seasoning ang susi sa world peace may extra soothing features para sa soul mga bes

— Jari San Miguel (@jarisanmigurl) August 24, 2016



Wouldn't it be good? Maybe we should try it?

How has Knorr Liquid Seasoning changed your life? Pa-testi naman diyan!

[/whole] [/row]