At the beginning of his book, Alex Lacson reiterates that Filipinos should adopt the culture of 'KaBayanihan' – kapatiran and bayanihan. This isn't something that a fellow Filipino should be encouraging us to do, in fact, it's something that we should already know and should already be doing. Somewhere along the line of years past, ideals broken, corrupt characters, we lost the concept of KaBayanihan. The good news is it's not too late to get it back.
Alex Lacson, who ran for senator in 2010, published his book entitled '12 Little Things Our Youth Can Do to Build Our Dream Philippines' in 2005. More than a decade later, its contents still resonate. The simple book calls upon the youth to take action and to own this country. Loving the Philippines doesn't always mean sacrificing one's life; more often it entails doing the simple things.
Respect the Time of Others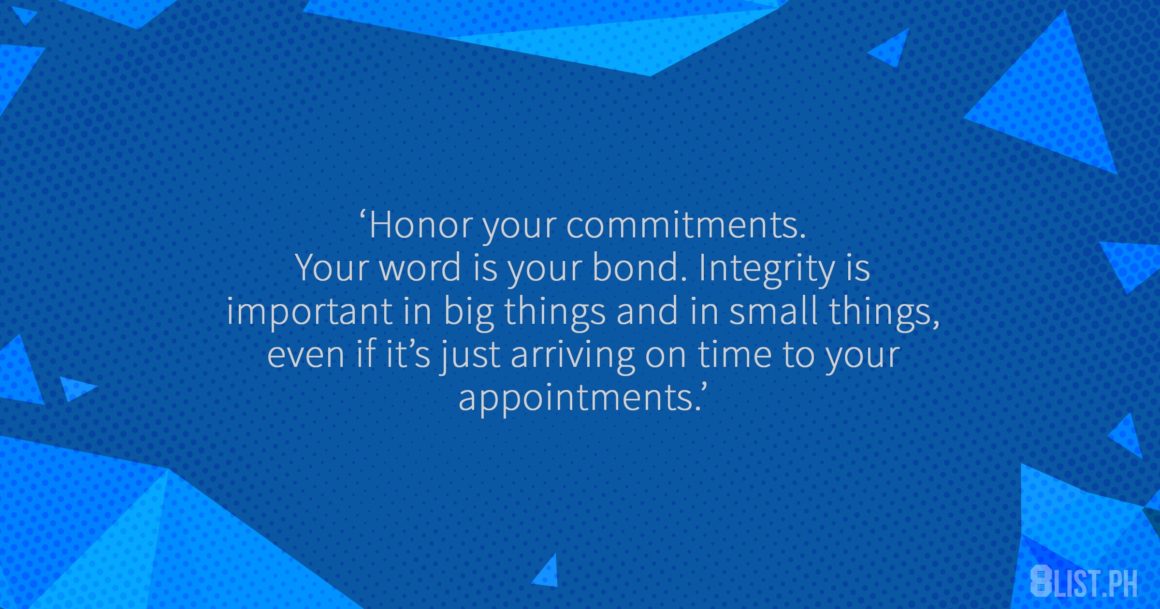 Lacson's first instruction to the youth is that they have the power to change the bad connotation when it comes to 'Filipino Time.' Why can't that mean a person is on time, or even early, for a meeting? Being punctual is a choice the Filipino youth could make every single day. If every one of us did it, even if it takes years, we could change how the world thinks of 'Filipino Time.'
Common Courtesy Goes a Long Way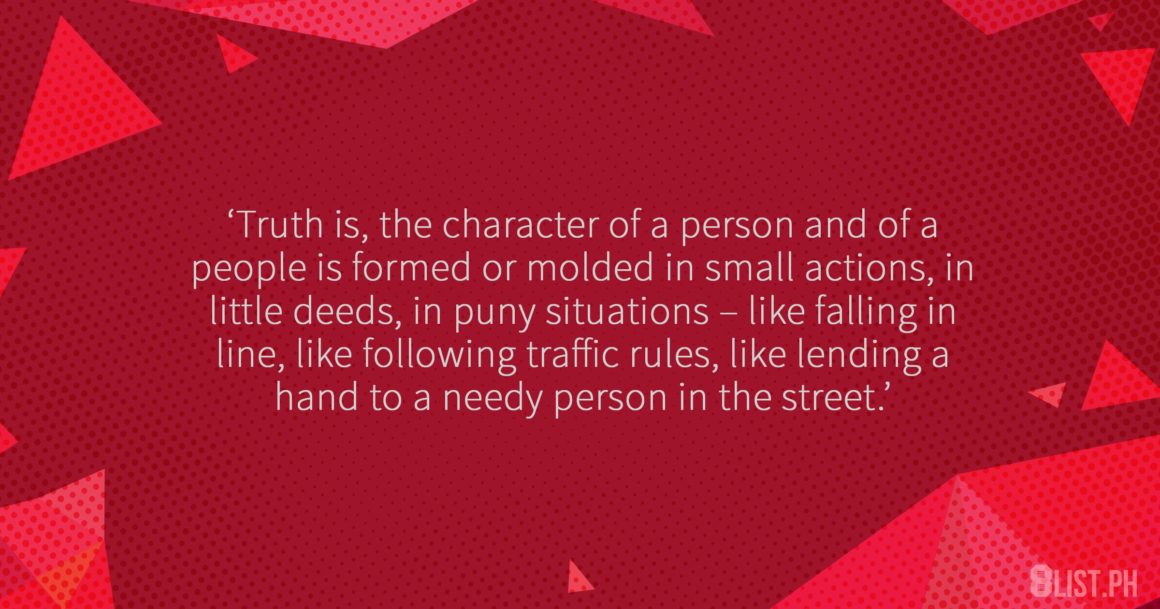 It's the little things that reflect the discipline we have as Filipinos. Lacson encourages his readers to be firm even in the small things and if our fellow Filipinos are lacking in this area, it's up to us to respectfully 'create order around us.' As Filipinos, we would benefit as a country if we follow simple rules such as not crossing the road when the light is green or even throwing trash in designated bins.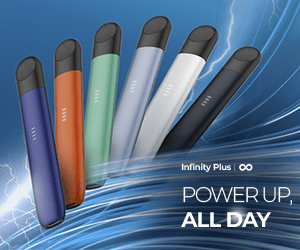 Respect Everyone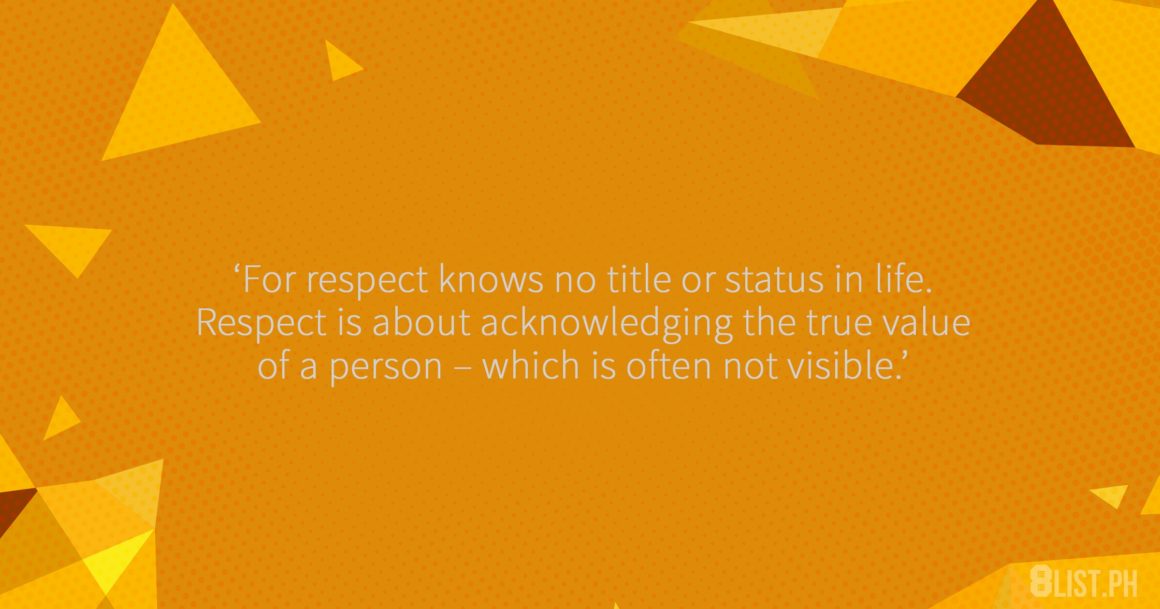 Whether you're facing a CEO of a prestigious company, the president of a country, or a waiter, bellboy, or traffic enforcer, remember that you will always reap what you sow. The same goes for treating our elderly and PWDs and even homeless children on the street. If only the youth start the culture of love and respect, everyone else will follow and then what a beautiful society we would have.
Patronize our Own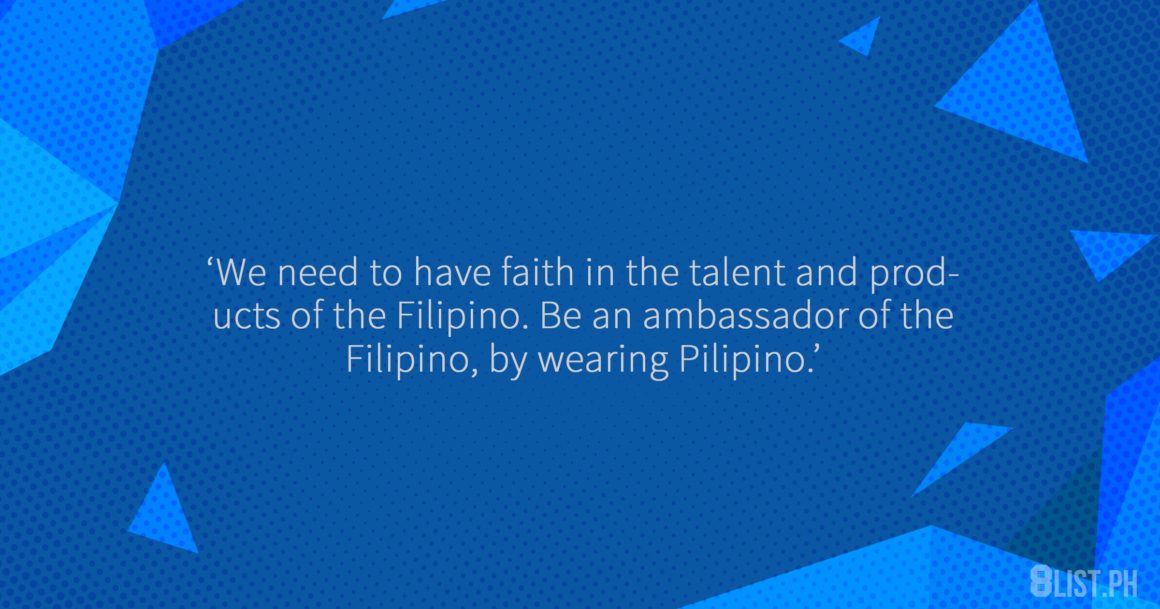 Not only are Filipino products wonderful, unique, and creative, learning to love and patronize Pinoy products will help build our own country's economy. Lacson explains that loving imported goods and sticking to the Pinoy's 'colonial mentality' means our government is not able to collect taxes that would benefit the country. Of course, we can't all go 100% local but we can start small. Research on local brands (Bench, Penshoppe, Kamiseta, Jollibee, Magnolia, and more) and strive to include these in your shopping next time.
Every Filipino Matters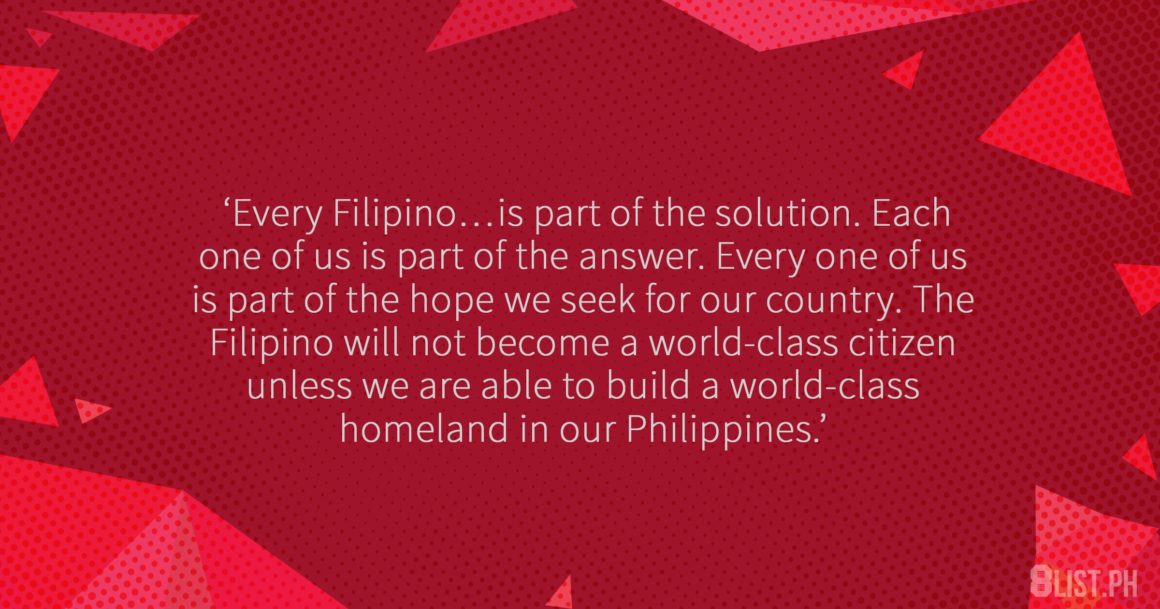 If you are one of those people who are quick to badmouth your country, the politicians running it, and fellow citizens, you need to pause, reevaluate yourself, and slowly rebuild your faith in the Filipino people. If not us, who will help our country?
Truth to Power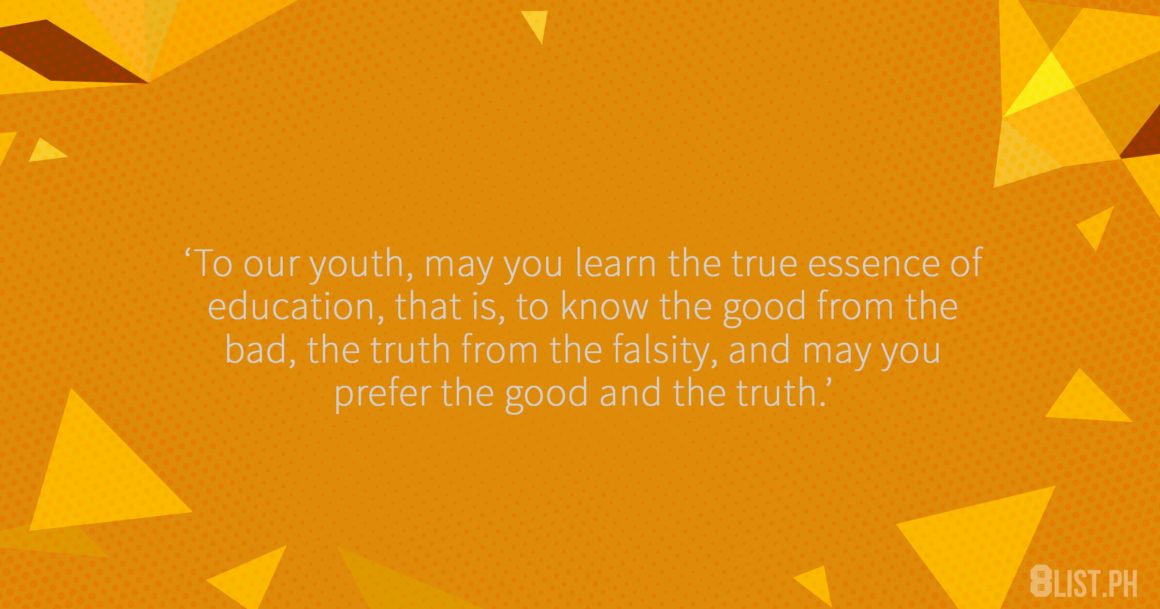 The youth of today have been given much more opportunities to express their love for the country. Our country is far from perfect but the good news is, it's not too late. Get that education. Educate others around you. This is, after all, our future we're talking about.
We are all Guardians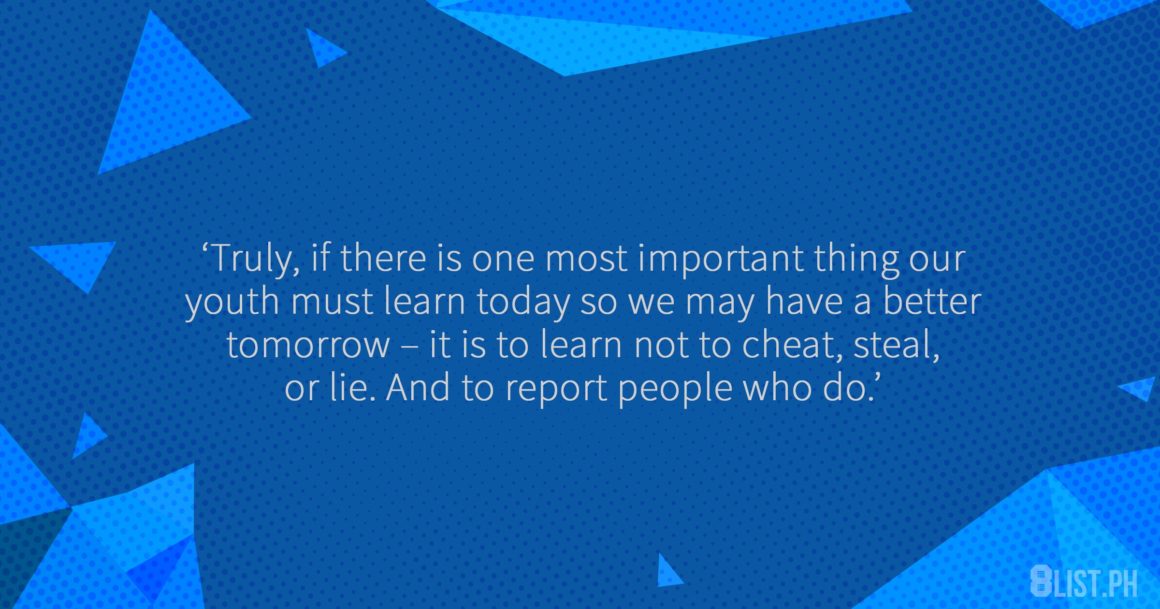 Lacson has reiterated time and again throughout this book that the Filipino youth should have integrity and be able to stand up for what is right. Not because it's been the practice of many for a long time (corruption, for example), doesn't mean we will just 'go with the flow.' For too long we've accepted politicians who are blatantly stealing from the treasury of the country but we Filipino youth could put an end to this. Being a good Filipino citizen entails being honest and helping others to be true as well.
It all Starts with Me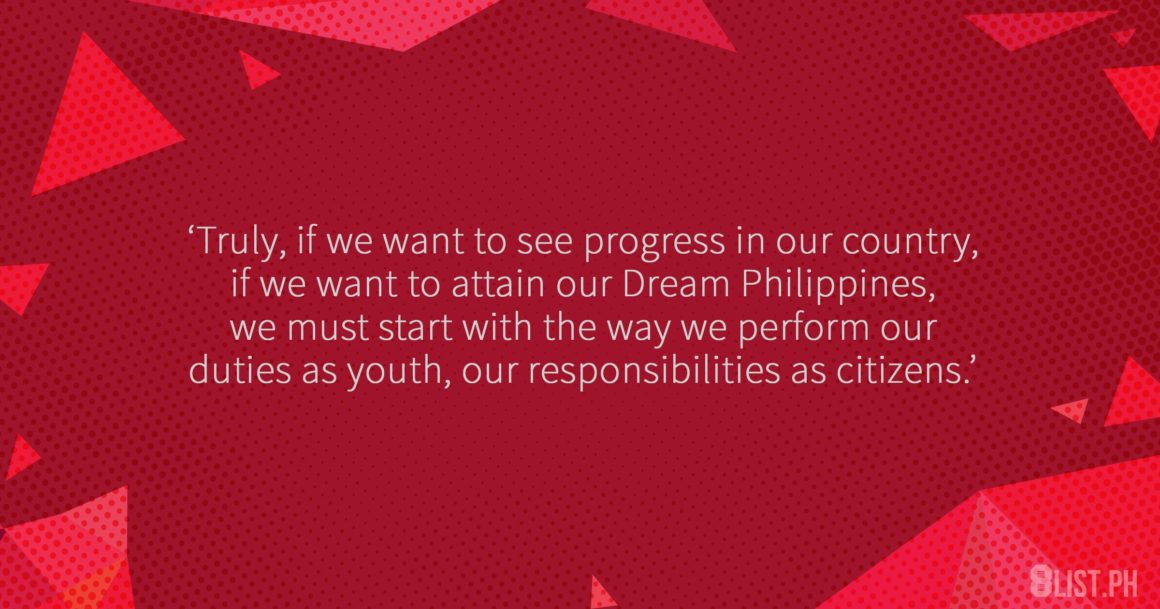 The solution to everything is us, how we look at things and how we deal with things. Lacson's short book gives us 12 short and easy steps the youth, and everyone can follow to show our love for our country. Your gestures don't have to be grand, it could be the smallest thing as long as we're hand in hand and helping our country progress. There is still hope for the future.
Purchase Alex Lacson's book '12 Little Things Our Youth Can Do to Build Our Dream Philippines' in bookstores near you.
What about you? What can you do for the country?