Most girls love receiving flowers during Valentine's, that's a fact. But it's even more kilig when guys step up and get creative. Gentlemen, up your game this year and check out these quirky bouquets to get your girl on V-day:
Make-Up Bouquet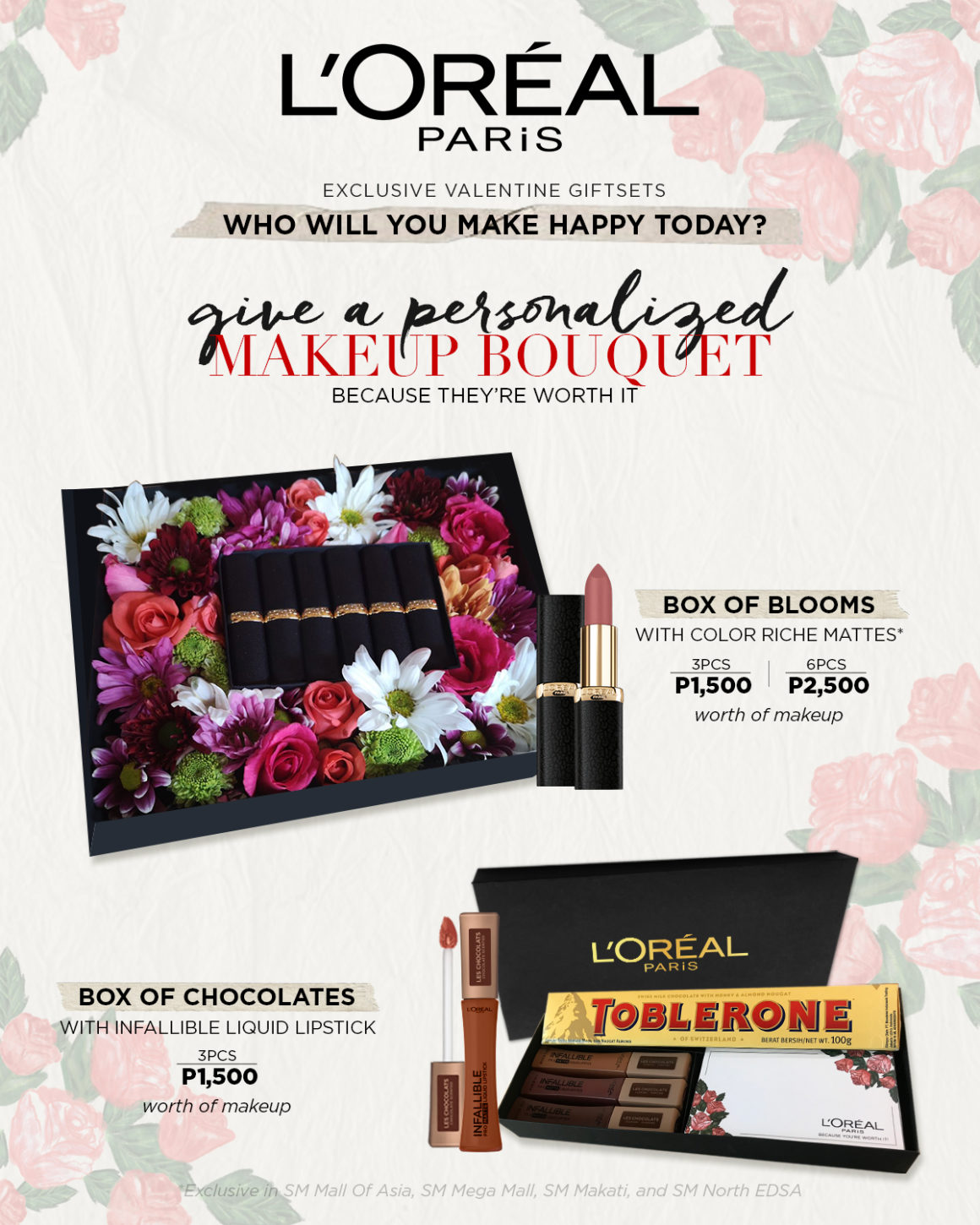 Listen guys: flowers don't last, but thankfully, make-ups do (at least a little longer). L'oreal Paris just released their limited edition personalized make-up bouquet, and your girl will absolutely love them. Give her a box of flowers (with Color Rich Matte lipsticks) or a box of chocolates with Infallible liquid lipstick and she'll definitely stand out on Valentine's day.
Price start from Php 1500. Order it online or thru selected physical counters from February 13 and 14.
Book Bouquet

This bouquet is every bookworm's dream Valentine's gift. Express your love through a thousand words (more or less) by collecting titles from her favorite authors, and wrapping them into a lovely book bouquet like this one.
Cookie Bouquet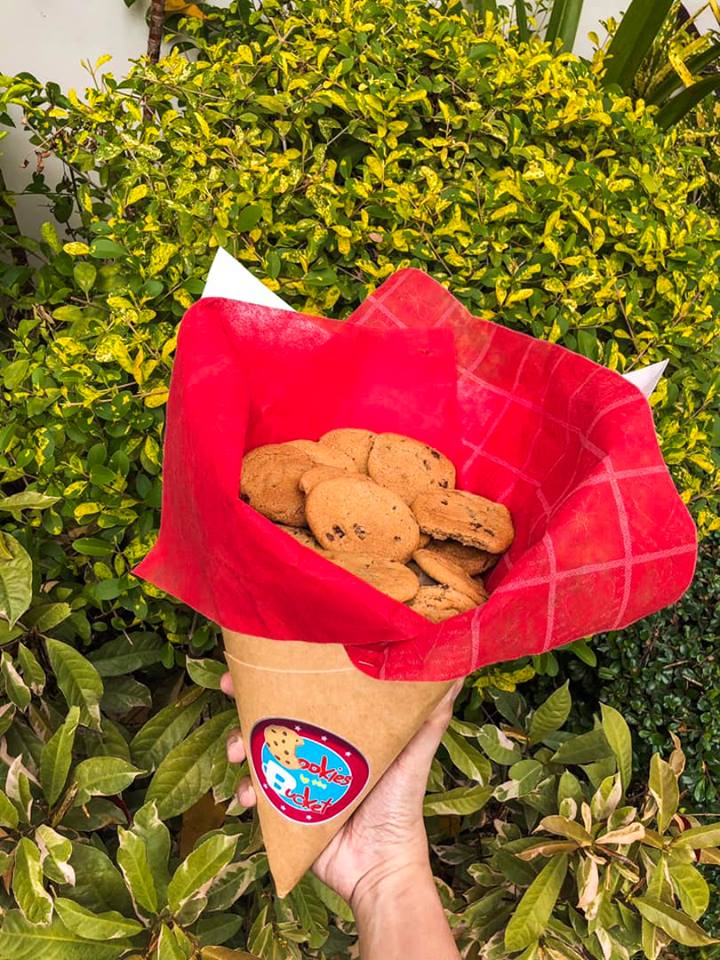 Be extra sweet with these yummy cookies carefully wrapped in a lovely stationery paper. Pre-order from Cookies by the Bucket here.
Fast food Bouquet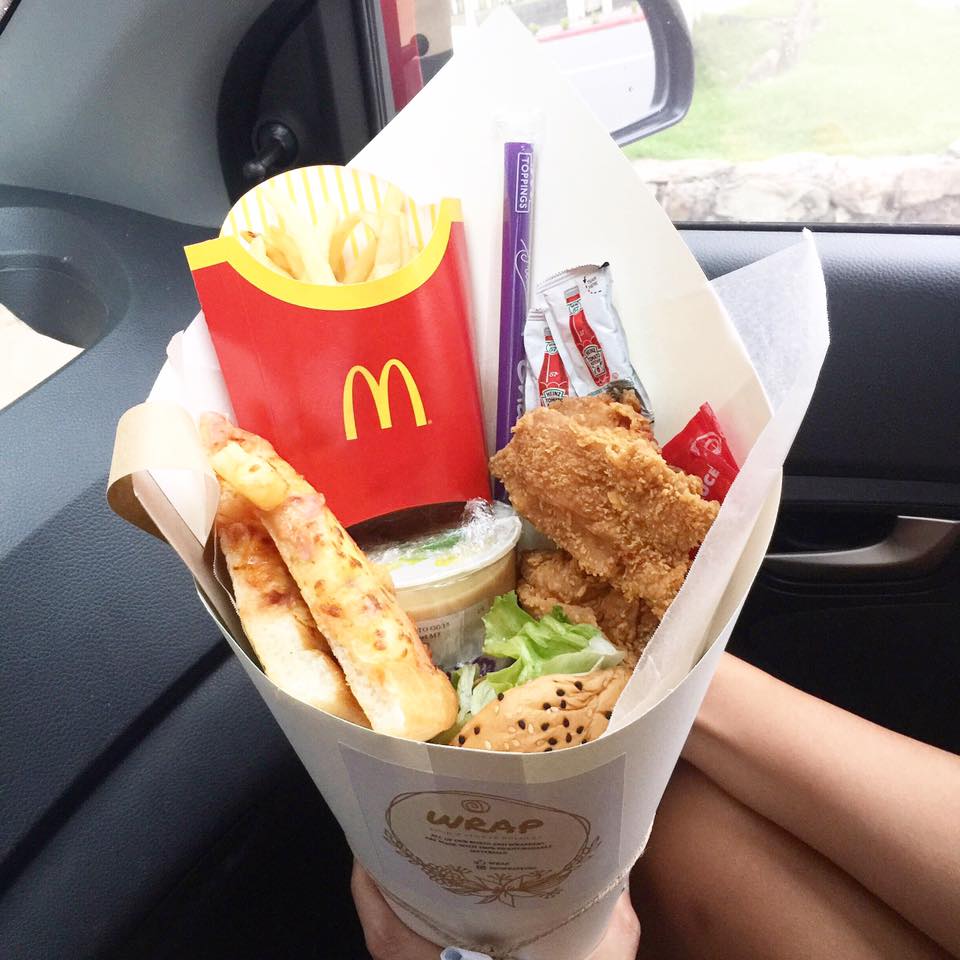 Why look at something pretty when you can just eat it instead? This delish food bundle is too beautiful to eat, though.
Chocolates Bouquet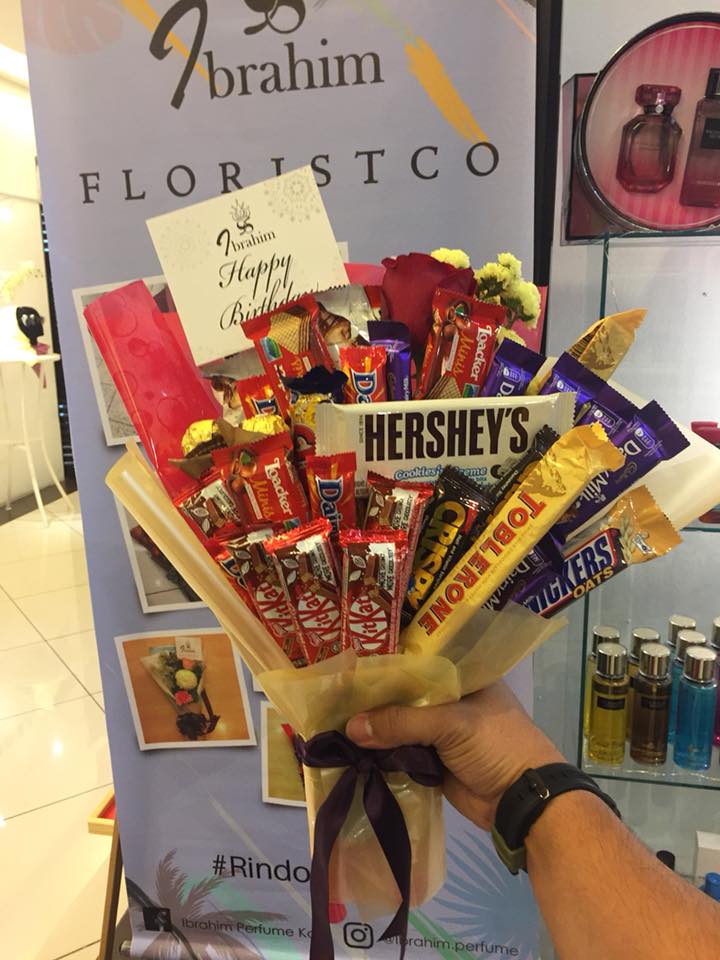 Seriously, who would turn down these beautifully wrapped sweets from heaven?
Balloon Bouquet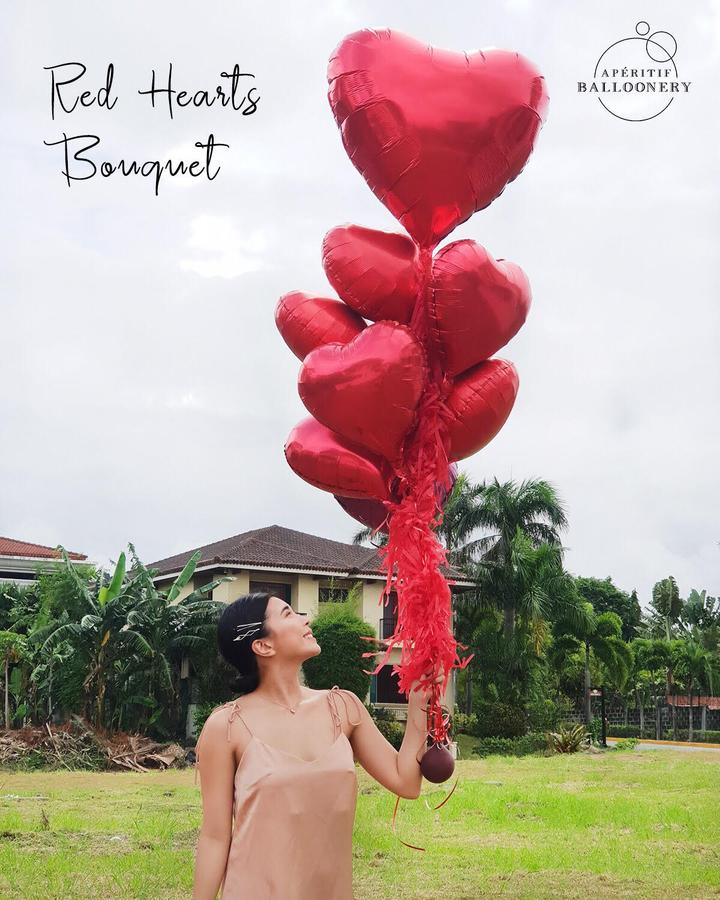 Make her feel young again with this red hearts bouquet that is screaming with love! You can include a special note, too.
Order it online for ₱4,850 at Aperitif Balloonery.
Going Bananas For You Gift Pack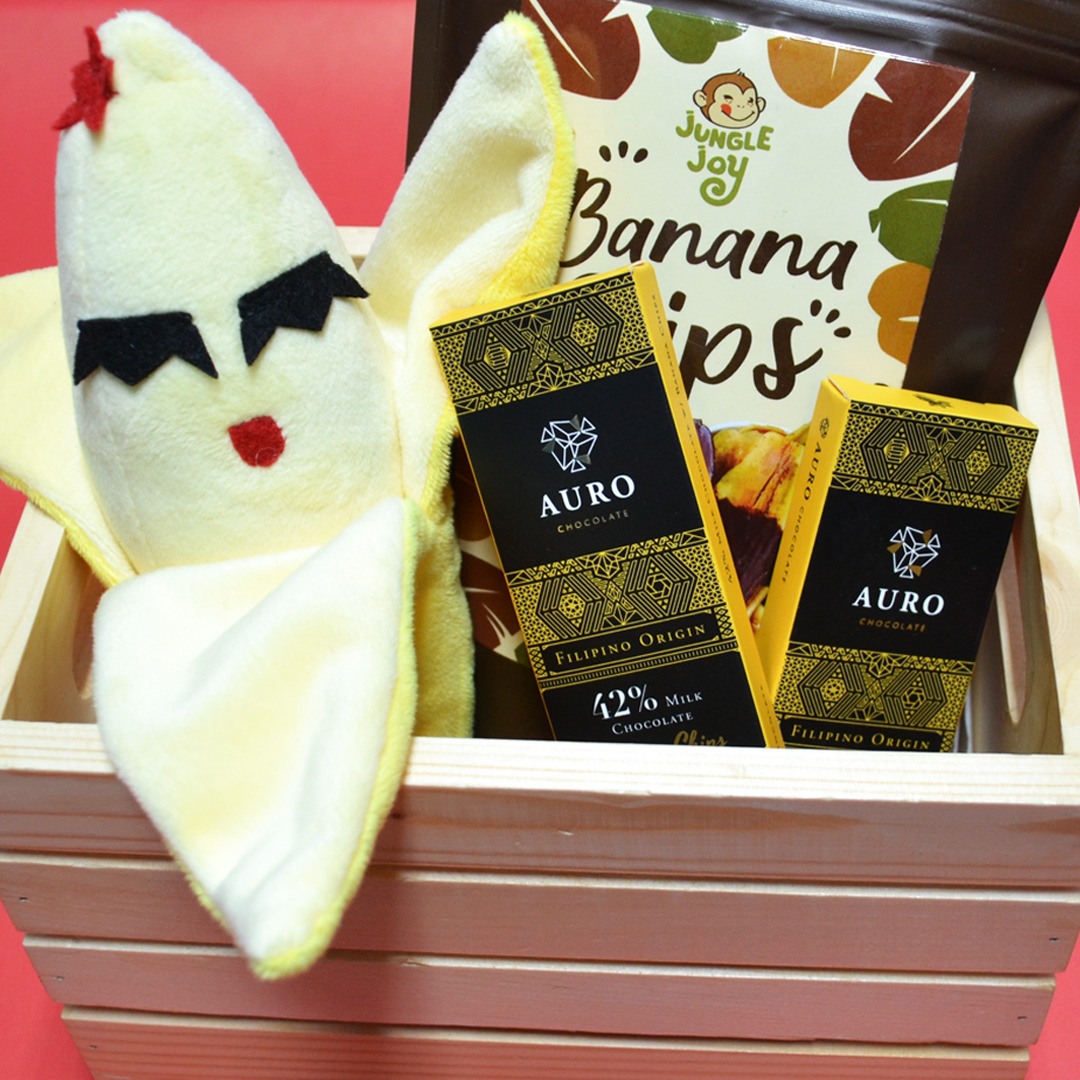 Looking for something quirky? Here's a gift pack that is filled with Auro chocolates and a cute plushie.
Money Bouquet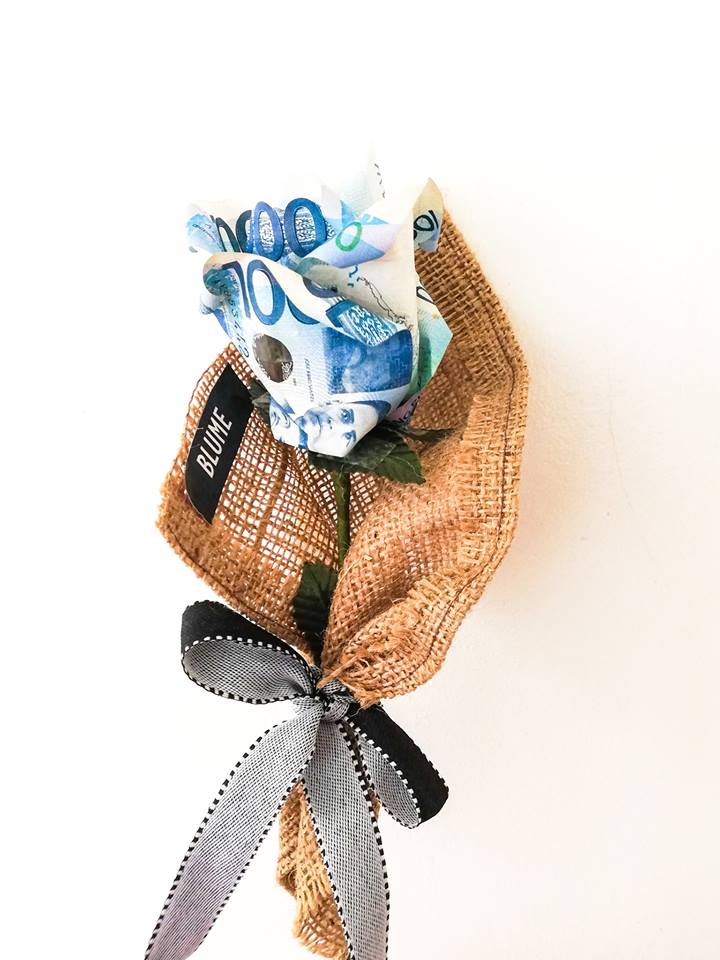 Lastly, here's a gift that is hard to reject. Praktikal lang tayo, bes!
Got more ideas? Tell us in the comments section below!