Valentine's is around the corner and you don't really have to shell out a lot of cash on expensive dinner, gifts, and trips. In fact, you can have the sweetest celebration without spending much or none at all! Here are free fun date ideas to try this Valentine's:
Outdoor Cinema
A favorite among couples, even in the 1950s! Outdoor cinemas are a great experience, especially in the cold weather we have now in Manila. An outdoor cinema experience is scheduled for the 14th and 15th in Makati, where local films will be shown at the Philippine Stock Exchange. The movies will be projected on the venue's dome and there will be pillows and carpets for people to be able to lie down and relax.
Geocaching
Geocaching is the modern-day treasure hunt. It's a free mobile application where geocaches or treasures are mapped within a city. Users who find them just have to enter the date and sign in the app and return the geocache. Geocaching is a great way to explore a new city. Plus, you can leave your caches too and make it more fun with riddles. Currently, there are 40 geocaches in Quezon City!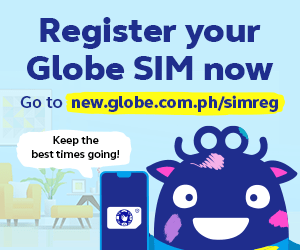 DIY Karaoke
Who needs to rent a karaoke room when you can DIY it? Just go on YouTube and get a Bluetooth mic, some beer, and it'll be a fun night. You can find many karaoke versions of songs these days so it wouldn't be that difficult to sing your heart out to your favorites.
People-watching
People-watching is a bit weird, yes, but it's enjoyable! You can play games looking for people wearing a certain color or come up with stories based on what they're doing.
Explore a Neighborhood
Traveling doesn't have to be expensive! Be a tourist in your own city or neighborhood. You'll realize there's still so much to see and oftentimes, you'll find little gems in between. It may be an underrated restaurant or a cool photo spot. Don't forget to bring your camera!
Movie marathon
And it prompts extra cuddle time. Who doesn't love a cozy night in and a movie marathon? Movie nights are also a great way to catch up on good films that you've been meaning to see.
New on Netflix this February: K-Dramas, Films, and Flicks for the Month of Hearts
New on Netflix this February: K-Dramas, Films, and Flicks for the Month of Hearts
Kyzia Maramara | Feb 03, 2020
Visit the National Museum
Visiting the National Museum
is a great way to discover the country's history through fossils and art. If you're always up to learning something new, paying a visit to our museums will be a worthwhile trip.
Build a fort
It may sound childish but who doesn't love and miss building forts? They're a cozy space; a little world you can even decorate with lights and bring lots of snacks. The possibilities are endless.
Have you gone to any fun dates? Share them below!