TGIFry Day: French Fry Creations That Are Crazy-Good
By Shen Mascariñas

No matter what diet you're on, no matter how strict it is—there will always be a soft spot in that belly of yours for French fries. Admit it. It usually starts with one, tiny stick and before you know it, you've finished the whole thing.
We feel ya. And resisting fries gets even more challenging when they come in these outrageous forms. Think outside the already delicious box of perfectly-salted, deep-fried and oozing-hot fries. Here are 8 creations that are crazy-good.
8. Burger King: Chicken Fries
Locate the branch nearest you here. | Facebook | Website
Chicken tenders plus French fries is undoubtedly a match made in (food) heaven. Burger King simply combines those two together to create one awesome dish—the Chicken Fries. It's crisp, tender, juicy and perfect for dipping. Choose from three tasty sauces to amp up the flavor and fun—barbecue, maple syrup and honey mustard.
7. NYFD: The Ultimate Melted Cheese & Gravy Fries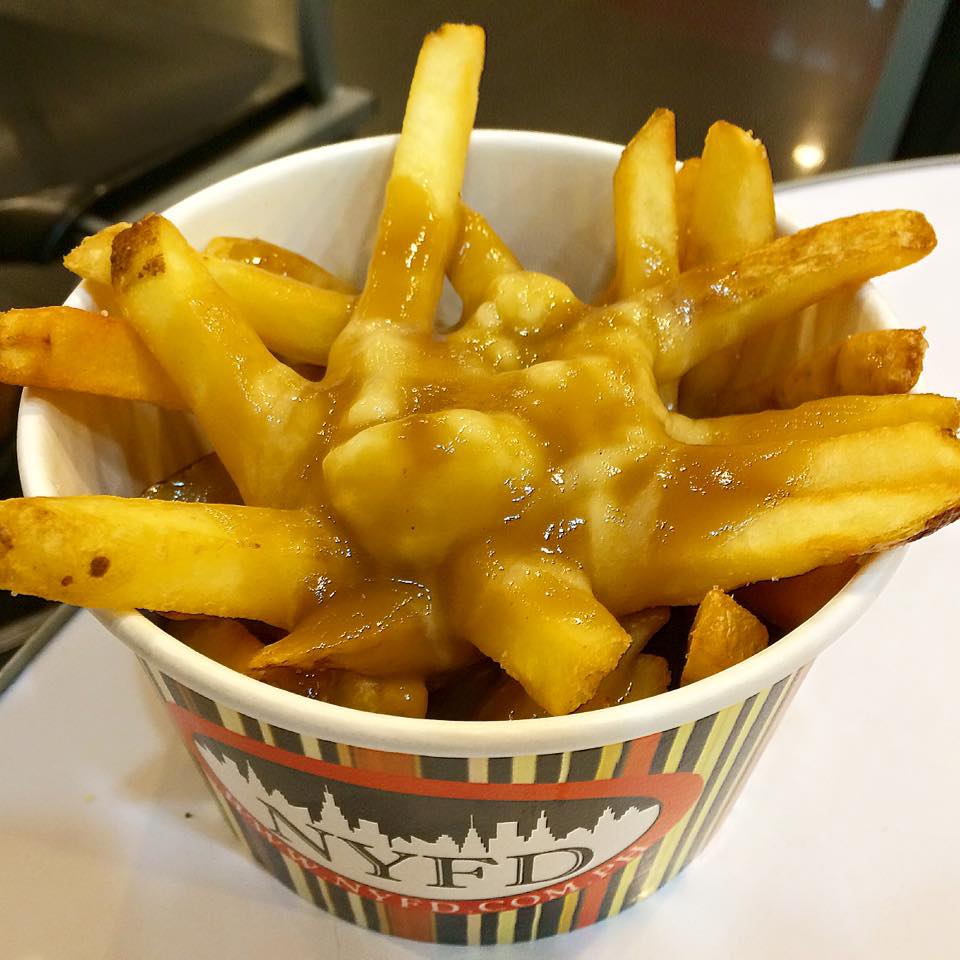 Locate the branch nearest you here. | Facebook | Website
Similar to poutine, NYFD's ultimate fries is one gooey, irresistible mess. But, trust us, you really won't mind the sticky fingers when this French fry creation has already induced you to a glorious food coma.
6. Green Pastures: Duck You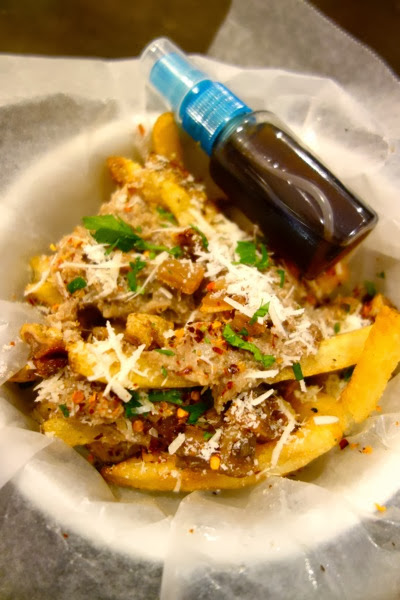 Locate the branch nearest you here. | Facebook
Well, well, well. Who would've thought that something as mouthwatering as this would come from a healthy restaurant?
Green Pastures' Duck You Fries is cooked in duck fat. It's topped with duck skin chicharon and duck confit. It comes with an adorable spray bottle, too, which is filled with spiced vinegar.
5. Eat My GF: All the Way
2nd Floor Food Court, Alabang Town Center, Alabang-Zapote Road, Muntinlupa
0917 819 5875 | Facebook
Open Monday to Sunday from 11am to 11pm
Relax, folks. GF stands for garlic fries. Here's a creation that is so garlicky you'll taste it in your mouth minutes after finishing it, but its intense flavor is definitely worth it. Their All the Way Fries feature the same garlicky flavor with thinly-sliced potato chips, sausages and bacon.
4. Brasas: Carne Asada Fries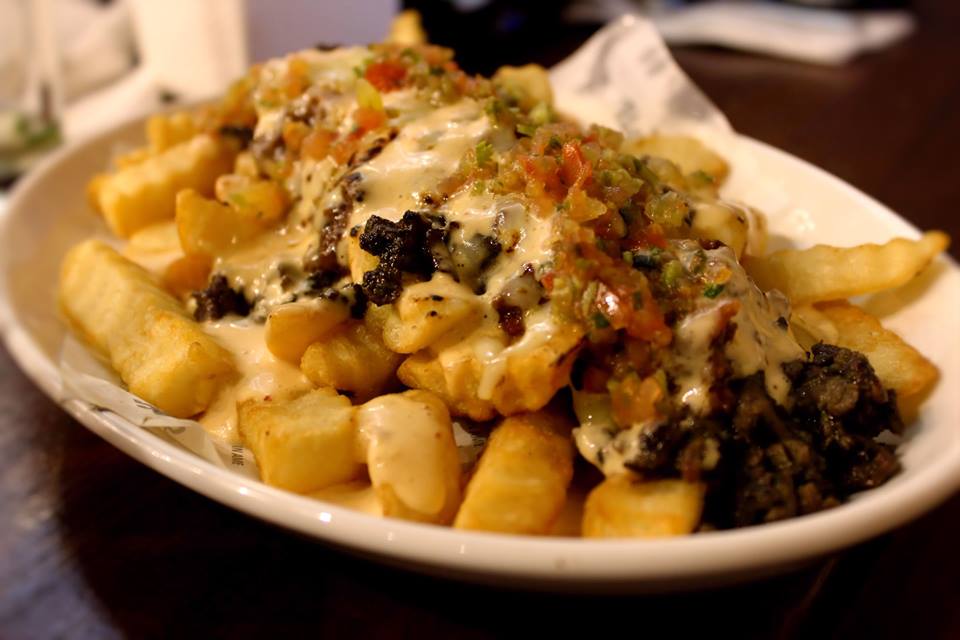 Locate the branch nearest you here. | Facebook
Fries gets a delicious Latin American twist at Brasas. How do chili, carne asada, Monterey Jack cheese, salsa and sour cream sound? This creation is incredibly meaty, cheesy and tasty.
3. Kettle: Pork & Potato Strips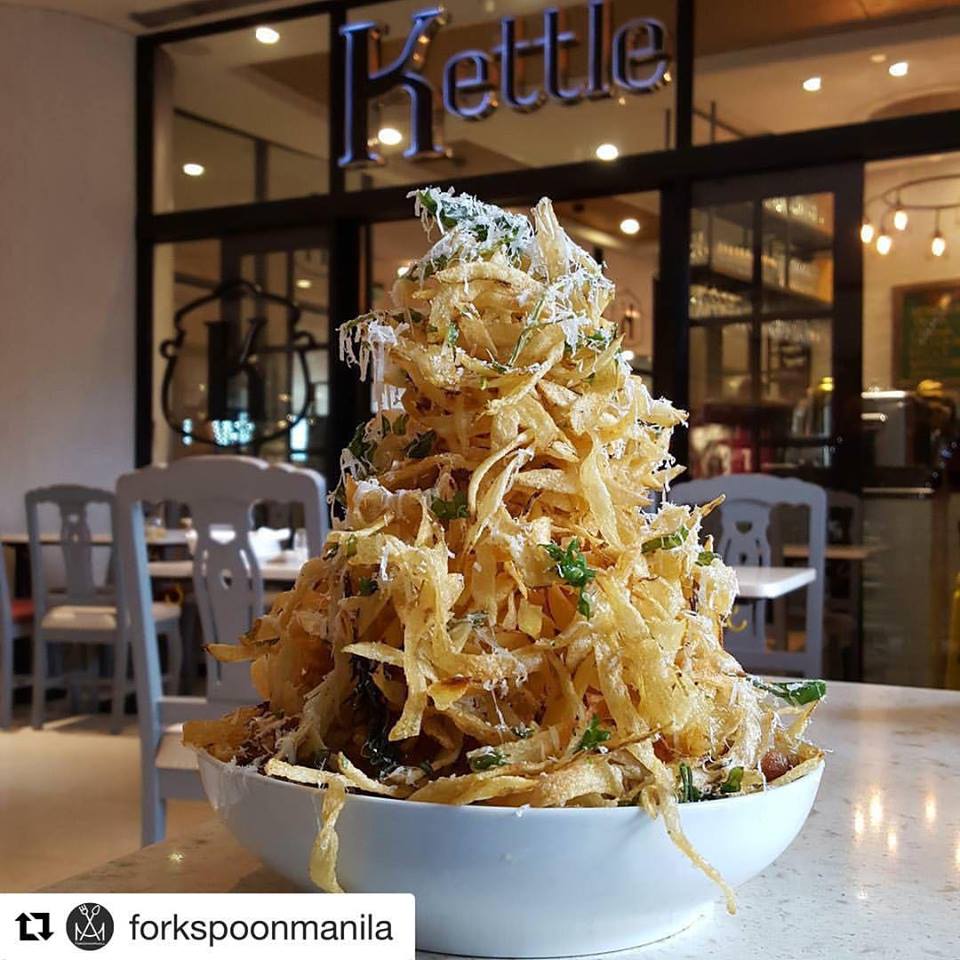 Locate the branch nearest you here. | Facebook
This French fry dish makes a commanding first impression. Crunchy, thin and flat strips of potatoes make a tall pile of carb-goodness. Parmesan cheese and fried basil take the form of delicious confetti on the dish. And when you finish the outer layer of French fries, scrumptious pork belly will greet you.
2. Shine Bakery & Café: Parmesan Nori Fries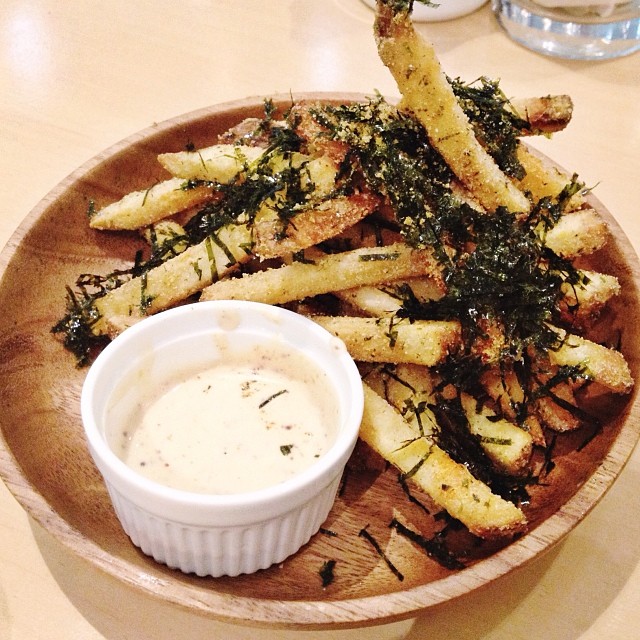 3F SM Aura, McKinley Parkway, Taguig
0917 704 7118 | Facebook
Open every day from 10am to 10pm
Parmesan and nori may seem like an unlikely pairing, but try this French fry creation for the ultimate umami. The dish is flavored with pimento, parmesan, sesame and nori. It comes with Kentucky bourbon aioli.
1. Munchtown: Blue Cheese Fries with Grilled Chicken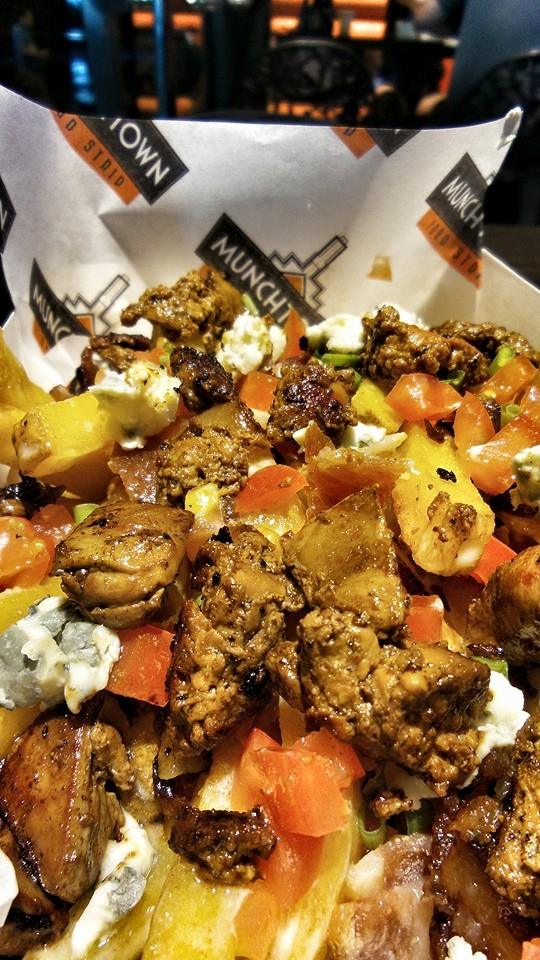 Level 3, Uptown Place Mall, BGC, Taguig
Facebook | (02) 785 6931
Open every day from 10am to 10pm
You can't miss out on Chef Robby Goco's delectable concoction. Crisp, golden fries serve as a great base for tangy blue cheese and smoky grilled chicken. It comes with other vegetables as well, making the dish well-balanced.
Which of these French fry creations will you go crazy with? Sound off below!