While Senator Villar has clarified that her comments against unlimited rice were merely rhetorical and not meant to inform people of her legislative agenda, it's pretty obvious that plenty of Filipinos were triggered, to put it mildly. Needless to say, we love our unlimited rice, and anyone who gets in between us and our beloved staple food of choice risks earning our undying wrath.
While it's clear that Senator Villar will not file any law to ban unlimited rice, the reactions from all sorts of people for the few hours we thought it were true are classic. Here are just a few of them…
8. @Cley_ooo
Me when Cynthia VIllar wants to ban unli rice😤😒😂 #UnliRice pic.twitter.com/2gDtJQfvO4

— Jelo👟⚫️⚪️ (@Cley_oooo) June 15, 2017
Piolo Pascual said it best.
7. @dlrs_ad
The Unli rice protests shall be known all over the world as

The Upricing

— A dela Rosa (@dlrs_ad) June 15, 2017
Rice up and go against the grain!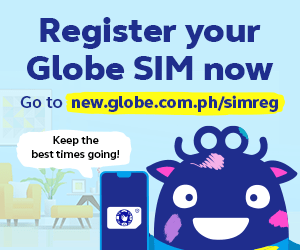 6. @thetigeRAD
Boom UNLI RICE! #UnliRice #CynthiaVillar 🙄😂🍚 pic.twitter.com/1V1Ug7Ols8

— Romel Daya (@thetigeRAD) June 15, 2017
Glass houses and stones, everybody!
5. @NinaAlvia
[re: proposed ban on unli-rice]

check your privilege! pic.twitter.com/WWpptk1Qbx

— Niña Alvia (@NinaAlvia) June 15, 2017
A testimonial as proof that unli-rice is love.
4. @hecklerforever
That proposed ban on 'unli rice' promos. What a time to be alive.

(Sabi ng mga taga-Marawi, hiyang-hiya kami sa laki ng problema n'yo.)

— Professional Heckler (@HecklerForever) June 14, 2017
Let's remind people what the real issues are.
3. Mang Inasal (Parody Account)
I AM SOBRANG TRIGGERED PO

— Mang Inasal (@MangInasaIPH) June 14, 2017
Some parties are more affected by this than most.
2. Jollibee (Parody Account)
buti nalang wala kaming unli rice

— Jollibee (@_jollibeePH) June 14, 2017
Some parties also just don't care.
1. Tokyo Tokyo (Parody Account)
BES PANO NA TAYO. ANUNA

— Tokyo Tokyo (@TokyoTokyo_) June 14, 2017
This is the part where they band against a common enemy.
What's the funniest you've seen? Share them with us below!