On August 22, millions of students flooded school halls across the country making it seem like we truly are back to normal (except for the face masks). But after two years of remote learning, students look like they need time to adjust to a classroom setting. News outlets monitoring the first day of school captured funny and adorable photos of kids displaying a range of emotions on their first day back. Here are just some of the cutest and funniest back-to-school moments in 2022 we've seen on our timelines.
"Monday mood" in the flesh
What better way to start this list than with this queen herself? A whole Monday mood, if you ask us. And that eye roll? A Regina George in the making! If she feels like this over school, wait until she becomes a professional with a 9-to-5 job.
Finding a new friend
first day blues uwu ang cutie 🥹🫶🏻 pic.twitter.com/sOrAOvsUOX

— kuzo kusunoki (@kuzokusunoki) August 22, 2022
The internet can't help but fawn over this photo. The innocence of a cute and kind classmate comforting his crying friend makes us remember how we cried in grade school too.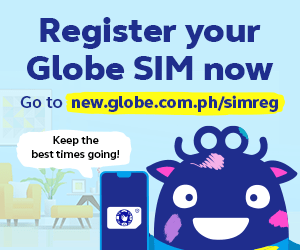 This kid who dressed like a guard on Squid Game
Although this kid does not look like he's old enough to watch the South Korean series Squid Game without getting nightmares, we give him plus points for effort. He's right — his classmates needed a protector (and a laugh) on their first day.
And this one who looked like she wanted to go home
A sight that's familiar for every office employee with too many tasks on their plate. We feel you, kid.
While others were crying, this kid was figuring things out on his own
One of the cutest back-to-school moments of 2022 is this kid trying to peek at his classmate's desk. Unlike other kids who cry on their first day, this one hit the ground running. It's a jungle out there. You better learn to keep up, right?
And this one who has her priorities straight
Jumping straight into the fun of schooling, we see. The past two years of online learning only made everyone — students and professionals alike — miss their seatmates and the juicy kwentos we have for them.
Despite having horrible weather and class cancellations on the second day of school, we wish all the students of SY 2022-2023 a good school year to come. Fighting!
Check us out on Facebook, Instagram, Twitter, and YouTube, and be the first to know about the latest news and coolest trends!