Today you'll learn something you may not have been aware of: Miniso is not a Japanese brand. Miniso is actually a Chinese retail brand that capitalized on the popularity of Japanese stores and products, marketing itself as Japanese in the international market. Contrary to popular belief, it isn't related to Daiso, which, before you look it up, is the authentic Japanese dollar store. How on earth did Miniso manage to deceive people across the globe?
Miniso is a Chinese retail brand
Before reading this, did you think Miniso was

— Gearoid Reidy リーディー・ガロウド (@GearoidReidy) August 19, 2022
The store, founded in 2013 and headquartered in Guangzhou, China, is known for selling affordable household and consumer goods. Their shelves are stocked with cosmetics, toys, kitchenware, electronics, bathroom products, and more. Miniso claims it was co-founded by its Japanese chief designer Miyake Junya (whose existence is actually questioned). They even have "JAPAN" on their shopping bags.
In 2015, when they were preparing for globalization, the company says it made a "mistake" in brand positioning and marketing (a.k.a. a Chinese company parading as Japanese).
And yet, folks only caught on when Miniso's Spanish Instagram account made a mistake last July. It posted a set of toys dressed in a Chinese cheongsam but with the caption that said it was a Japanese geisha. What ensued was a global backlash that unraveled Miniso's origins.
Netizens are upset
Chinese discount retailer Miniso literally rose to fame by pretending to be a Japanese brand, copying the logo, style and products of Uniqlo and Muji. Now it has apologised for hurting Chinese consumers' feelings. https://t.co/pwYOyLj6Ma pic.twitter.com/tQSnoRpLbt

— Rachel Cheung (@rachel_cheung1) August 19, 2022
Turns out not many people know about Miniso being originally Japanese. How could they not? Netizens pointed out that Miniso's logo looks almost the same as Japan's beloved clothing brand Uniqlo. Their products also bear a resemblance to the minimalism and aesthetics of Muji, another Japanese brand.
WTF. I REALLY THOUGHT MINISO IS A JAPANESE BRAND.

— unBillionaire Hicks (@bill_hicks555) August 19, 2022
Don't worry, they're "de-Japanizing" soon.
This is hilarious: the Chinese company that became successful by fooling people into thinking they were Japanese now says it took a "wrong direction" and will "de-japanize" its stores https://t.co/JcoFDIUUE5

— Gearoid Reidy リーディー・ガロウド (@GearoidReidy) August 19, 2022
It's a classic "fake it 'til you make it" move.
Miniso is neither a Japanese or Korean brand. It is Chinese pretending to be Japanese and fooling consumers. 😎 https://t.co/xEllTopKqI

— Raissa Robles (@raissawriter) August 20, 2022
Netizens are upset at the level of deception.
I always thought MiniSo was a Japanese brand but all the products are made in China considering the hi tech manufacturing base of Japan probably doesn't make all those low end plastic products anymore. Now it makes sense. 🤣

— Your Daily Dose (@SaltAndReality) August 20, 2022
But some have had their suspicions from the beginning.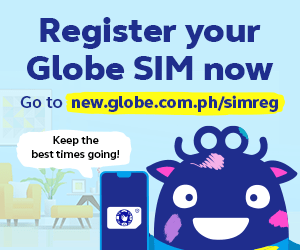 Miniso admits guilt
China's discount retailer @MinisoOfficial apologized yesterday for its inappropriate marketing strategy of portraying itself as a Japanese designer brand, adding it will redesign its stores. The firm wrongly described its toy figure's Chinese Qipao as 'Japanese Geisha' last week. pic.twitter.com/V6JK0zCHac

— Yicai Global 第一财经 (@yicaichina) August 19, 2022
"We used wrong brand positioning and marketing campaigns during the early days," said the statement from Miniso's official Weibo account last August 18. "We feel regret and guilt."
The Chinese budget retailer also said they have redesigned their logo, changing the Japanese characters into Mandarin. In fact, they have been "de-Japanizing" their store in China and their marketing strategy since 2019. The statement said it will take them until March 31, 2023 to finish the process.
What about Mumuso?
isn't that rediculous that china hates Japan and Korea but always plagirize their brands pic.twitter.com/1YaANfHR6P

— Cheonggugjang (@cheonggugjang) August 19, 2022
Since folks are on the topic of uncovering a fake Japanese brand, another retailer's name was mentioned. Mumuso, which markets itself as a Korean brand is also *surprise* a Chinese company. Although the official logo you see in physical stores has the word "Korea" or ".KR" on it, the company is based in Shanghai. In fact, when this Chinese company opened a store in South Korea, they were ordered to shut down.
Did you know Miniso was Chinese before you read this article?
Check us out on Facebook, Instagram, Twitter, and YouTube, and be the first to know about the latest news and coolest trends!