It Doesn't Even Hover: Reasons Why the Hoverboard is the Toy From Hell
By Kevin Christian L. Santos
Hoverboards were the hottest selling item in late 2015. That's a feat, considering they don't really hover and the damn things just roll around with two wheels.
This is a hoverboard: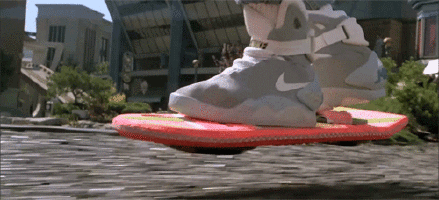 Lexus also made one that looks pretty banging:

Today, the hoverboard fad seems to be dying down. This is unsurprising, considering reports of the boards catching fire spread pretty fast.  Shops and online retailers have also been pulling them off their shelves. They're now also banned from commercial flights, and even the DTI and DOH advised the public to take caution due to potential electrocution from using the two-wheeled death traps.
But the warning came too late. A lot of people got boards for Christmas, along with a season of broken bones (and a New Year's resolution to be more careful and/or develop a better sense of balance). It turns out going around on these things isn't as easy as it looks, and the hapless victim's loved ones are uploading their painful slams on social media. Why? Because nothing says "I love you" like posting an embarrassing moment on social media. Here are just some of the biggest fails caused by the two-wheeled spawn of Satan:
8. She turned into Dyesebel
See, if this were a REAL hoverboard, it would float on water just like Marty McFly's.

On a more positive note, at least it didn't catch fire.
7. That's coming out of his paycheck
6. RIP to your hip
Slow-mo's not going to make it any less painful.
5. Looks like Christmas will come late this year
Old Saint Nick might be trying to be hip and cool to the milliennials, but Santa should just stick to riding a sleigh.