The Essential Guide to the

Kapitolyo GastroPark
It's no secret that Kapitolyo is beautifully saturated with gastronomical gems. Go to the area hungry, and you'll be welcomed by tons of hole-in-the-wall restaurants with fresh, affordable and delicious concepts. Just when we thought Kapitolyo couldn't get any better, surprise! It recently evolved into an even more supreme food haven.
Meet the Kapitolyo GastroPark–the new kid on the block with 14 unique ideas and ultimately, an epic food adventure waiting to happen. Make the most out of that food trip, and get to know 8 of its best stalls before bringing your raging belly to the GastroPark's scrumptious grounds.
No. 12 1st Street, Brgy. Kapitolyo, Pasig
0917 590 0909 | Facebook | Instagram
Open from 12nn to 12mn Monday to Saturday and 5pm to 11pm every Sunday
8. Japbox
0917 942 2662 | Facebook | Instagram
Satisfying your Japanese food cravings has never been this easy. Whether your appetite is yearning for donburi, sushi, ramen or other Japanese favorites, this food stall is sure to satisfy your taste buds along with your wallet.
7. Bagneto
Here's your chance to try the raved about bagnet joint from Z Compound. Ilocos' winner deep fried pork is taken up a notch through Bagneto's innovations. Try bagnet in exciting variations like Bicol Express, Binagoongan, Kare Kare and the crowd favorite Sisig with egg.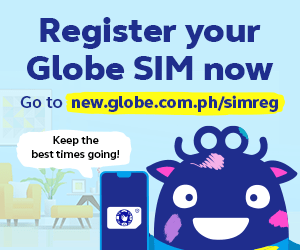 6. The Masala Bar
The Masala Bar makes Indian cuisine more approachable for the Filipino palate. If you've been neglecting Indian food for fear that it's too spicy or overly flavorful, then trying out this stall's offerings may just convert you. Aside from traditional Beef Masala and Chicken Curry, the Chicken Tikka Quesadilla and the Rooh Afza Milkshake are more modern interpretations that won't disappoint.
5. Niku-Q
0917 328 3288 | Facebook | Instagram
Niku-Q's signature yakitori sauce already has an impressive following, but their stall at the food park shows you (or lets you taste) how yakitori should be done. Their barbecues are freshly grilled upon ordering, packed with flavor and very decently-priced. Just some winner examples are Butabara or pork belly, Asuparabekon or pork with asparagus and Kawa or chicken skin.