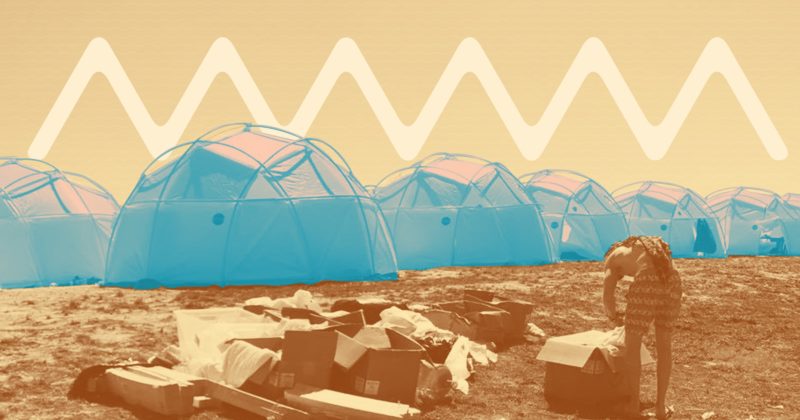 What could possibly go wrong when a first-time festival organizer holds a high-end event for thousands of people on a tropical island without the benefits of time, experience, or infrastructure?
In a word: Everything.
When it was announced that Netflix would be releasing Fyre: The Greatest Party That Never Happened, a documentary about the ill-fated Fyre Festival, social media couldn't help but wring its fingers with glee; 2017 wasn't that long ago, and images of stranded socialites, trust fund fratboys, and over -entitled influencers eating cheese sandwiches at an abandoned construction site were still fresh in the mind.
Which made it all the more incredible when Hulu –without any warning– released their own documentary, Fyre Fraud, three whole days before Netflix's was scheduled to drop. All of a sudden, gawkers had two outlets for their fill of social media schadenfreude, begging the question, "which one should I watch?"
THE PROMISE(S)
A now-infamous online announcement video starring the world's top supermodels said it all: Fyre Festival was going to be the single most exclusive event of 2017, headlined by top artists performing on a private island in the Bahamas where guests could party in the lap of luxury.
Despite the video's text reading somewhere between pretentious manifesto and half-finished inspirational quote, thousands bought into the visuals of beautiful people being beautiful in beautiful surroundings. Clicking through to the official website revealed exorbitantly-priced ticket packages that included yachts, villas, and glamping – Fyre Festival would be the Instagram-ready lovechild of Coachella and a six-star ultra luxury resort.
Naturally, the tickets sold out.
COUNTDOWN TO DISASTER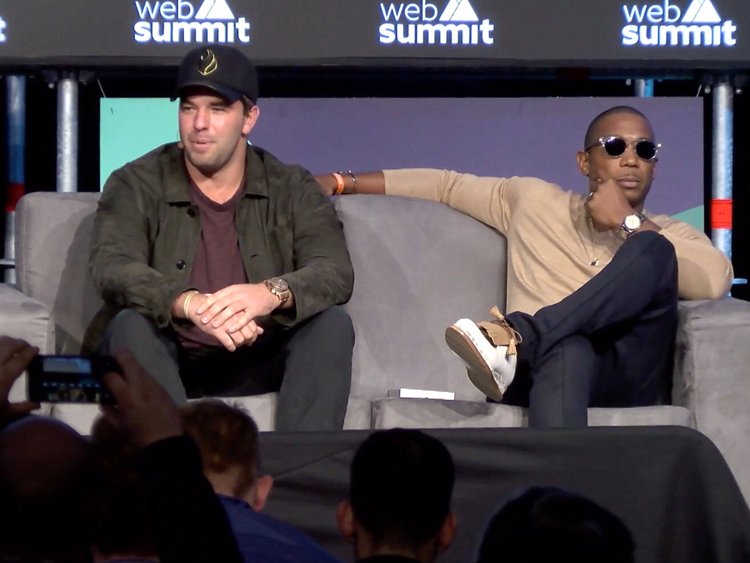 While the documentaries differ in their respective approaches, both highlight how Fyre Festival founder Billy McFarland and his collaborators either shrugged off or severely underestimated the logistical concerns that went with mounting an event of this scale. Basic requirements of food, safety and infrastructure were complicated by the requirement to provide them on what amounted to a deserted island – all in addition to actually booking musical acts to perform!
In reality, McFarland was swimming in debt, having burned through his investors' cash (and good will) to pay off his debts from a previous failed venture, all the while maintaining his own extravagant, celebrity-inspired lifestyle.
With less than six months from initial announcement to actual event dates, nothing less than divine intervention would enable Fyre Festival to live up to the ridiculously high expectations set by its own publicity.
LIAR, LIAR (PANTS ON FYRE)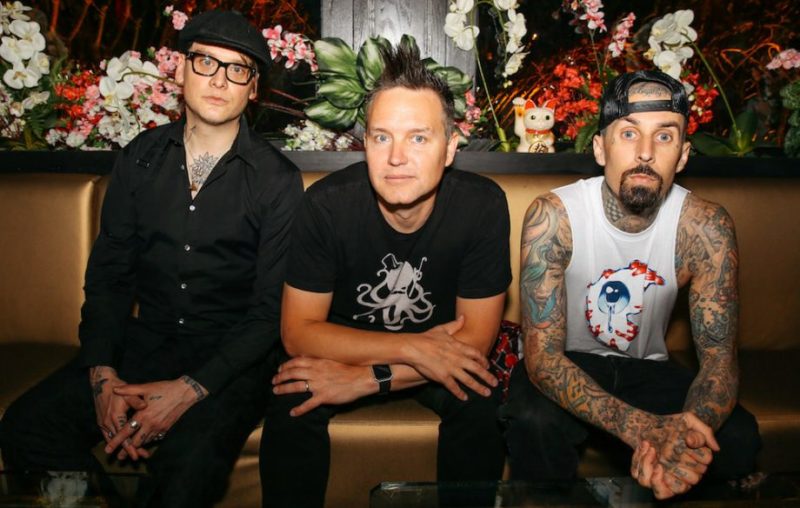 Despite having full knowledge of the on-ground difficulties, a dedicated social team from Jerry Media chugged away on official Fyre Festival accounts to keep the pre-event buzz going. These days, official Jerry Media statements stress that they were only one of six agencies working on the project, claiming to have been misled by McFarland the entire time they were (innocently) deleting negative comments and posting glamorous, misleading photos for the target audience to spend hundreds of thousands of dollars on non-existent "experiences" and amenities.
To many, the first inkling that something was wrong came on the day before the event, when Blink 182 tweeted that they were cancelling their scheduled Fyre Festival performance. As the world would soon find out, none of the announced acts –which included Major Lazer and performers from Kanye's G.O.O.D Music label– would set foot in the Bahamas, as none of them had received their contractual payments.
THE SH*TSHOW
The dinner that @fyrefestival promised us was catered by Steven Starr is literally bread, cheese, and salad with dressing. #fyrefestival pic.twitter.com/I8d0UlSNbd

— Trevor DeHaas (@trev4president) April 28, 2017
McFarland's refusal to cancel the event or even acknowledge the disparity between what was promised and what was awaiting festival-goers would prove to be Fyre's downfall, as attendees were greeted with the ultimate IRL case of Expectations VS Reality.
Instead of luxury villas or glamping facilities on a pristine beach, partygoers were greeted with disaster relief tents and disgruntled, unpaid workers on a barely-lit construction site. Luggage was delivered from the airport in the back of an 18-wheeler truck, and tossed out to the crowd without care. As frustrated rich kids navigated stacks of rain-soaked mattresses, demanding to know what was going on, organizers hurriedly cancelled the flights of those yet to arrive.
By the time the sun went down on the first day, the situation had devolved into a cross between Lord of the Flies and The Hunger Games, as McFarland, in a stunning lapse of judgment, encouraged attendees to just scramble for the first available tent they saw. At the same time, attendees who'd decided to give up and fly home found themselves stranded from the lack of transportation from the concert grounds, a shortage of flights, and/or being outright locked in the airport when the staff called it a night.
As McFarland and his partners scrambled to cover their asses and get out of the country in one piece, it would take an intervention from the Bahamian government to return all the Fyre Festival attendees to the United States over the next several days.
THE MASTERMIND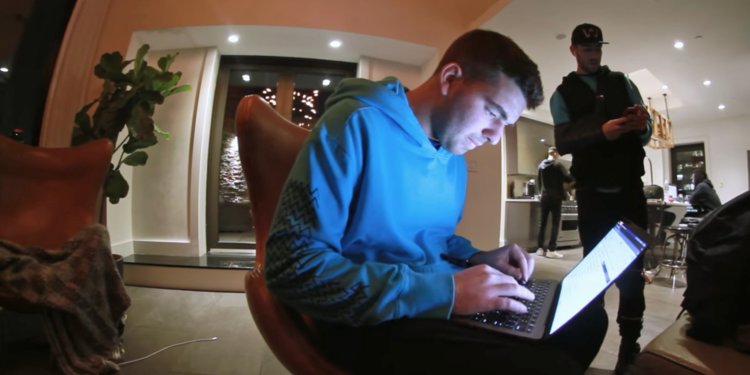 "Before we had the worst luck, we had the best luck," says McFarland in Fyre Fraud, exhibiting a clear case of self-delusion being the best delusion. "So many things had to go right to make Fyre this big of a failure."
From his earliest ventures in grade school to a scam carried out while on bail before his trial, both documentaries devote time to MacFarland's uncanny ability to convince investors to hand over their money while producing next to nothing for them in return.
The Fyre Festival had originally been conceived as a promotional affair for McFarland's Fyre app, a tool for booking artists such as Ja Rule (who would later come onboard as a partner) for private events. There is no shortage of footage showing McFarland and Ja Rule living it up with supermodels and celebrities, as per Billy's mantra to, "Live like a movie star, party like a rock star, and f*ck like a porn star".
After posting bail following his arrest for fraud in the aftermath of Fyre Festival, McFarland was caught for initiating a new scam, NYC VIP Access, trying to sell non-existent tickets to events such as the Met Gala and the Victoria's Secret Fashion Show.
If nothing else, he's consistent.
NETFLIX'S FYRE: THE GREATEST PARTY THAT NEVER HAPPENED
For sheer visceral glee, Netflix's Fyre: The Greatest Party That Never Happpened nails it with a reality-show confessional approach that recounts the story as told by the people who worked on it. Viewers are treated to exclusive behind-the-scenes footage of McFarland and his then-partners living the high life while their events, marketing, and social media teams stressed over how to actually make the promised Festival happen.
Boasting juicy footage paired with the interviewees' collective willingness to throw their former boss under the proverbial bus, Fyre is a fascinating, compulsively watchable piece that demands your attention while effectively building a case against McFarland – honestly, for all the onscreen handwashing that goes on, Fyre stops just short of accusing the guy of witchcraft to keep his collaborators working on the project for as long as they did.
Funnily enough, the reason for this approach becomes adamantly clear if you pay attention to the credits, but don't worry, the Hulu documentary happily goes out of its way to spell it out for you.
HULU'S FYRE FRAUD
https://www.youtube.com/watch?v=ljkaq_he-BU
Of the two, Hulu's is the slicker production, featuring speakers such as The New Yorker's Jia Tolentino – who contextualizes the Fyre debacle through explanations of "curated experiences" and FOMO as they pertain to influencer culture and social media as a whole – and former Jerry Media employee Oren Aks, who, at one point, tells his former masters what they can do with themselves.
From editing to overall treatment, Hulu attempts to invoke a more "journalistic" feel, despite having already lost credibility when they decided to pay Billy McFarland for their exclusive interview. Sadly, the guy doesn't really have anything interesting to say or contribute, save from one entertaining instance when his "little boy lost" facade cracks upon being forced to account for his lies.
SHOTS FIRED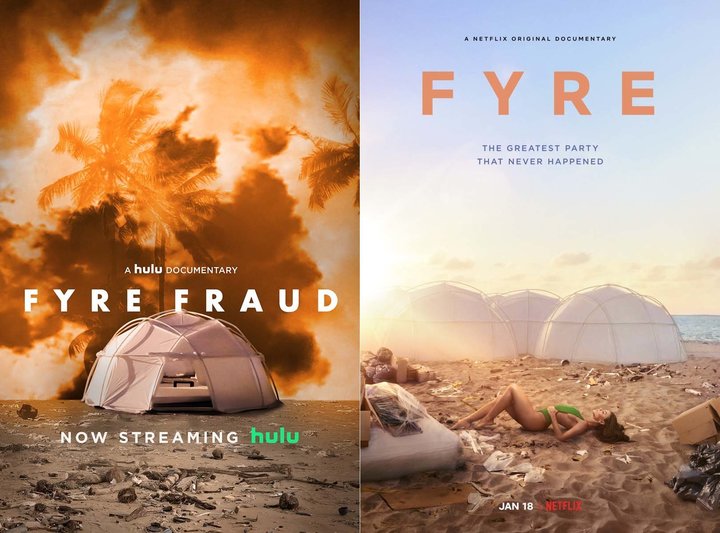 Perhaps the most enjoyable part of Hulu's Fyre Fraud isn't even part of the main documentary: Before the credits roll, the film casts shade on Netflix with an epic rug pull, stating via onscreen text that, "Jerry Media and Vice produced their own documentary about the Fyre Festival."
While Jerry Media's involvement in the Netflix production won't be news to anyone paying attention to Fyre's credits, the streaming giant saw fit to issue the following statement: "We were happy to work with Jerry Media and a number of others on the film. At no time did they, or any others we worked with, request favorable coverage in our film, which would be against our ethics."
As of this writing, McFarland has been sentenced to six years in prison after pleading guilty to multiple counts of fraud, and still faces multiple lawsuits from various investors and Fyre Festival attendees. Other people whose names popped up in the suits included Ja Rule and, yes, the good folks of Jerry Media.
THE SH*TSHOW CONTINUES
Ja Rule trying to defend #FyreFestival pic.twitter.com/muTl5qGoGL

— storme (@stormelaw) January 23, 2019
For the full effect, start with the Netflix documentary to get a sense of what was going down in the months leading up to and during the eponymous garbage fire. With those chaotic images and testimonials fresh in mind, you can better appreciate Hulu's take on how and why the event was able to enter the zeitgeist in such a specific way at such a specific time.
Where Hulu bends over backwards to contextualize the event through commentary and analysis of social media behavior, Netflix goes all in to show us how it went down on the ground, and who (they say) we should blame for it. While they both paint a bullseye on McFarland, Netflix goes out of its way to portray his collaborators as victims, and actual victims as saints.
When all is said and done, despite breaches in journalistic ethics on both Netflix and Hulu's parts, their final output, taken together, succeeds in painting a somewhat coherent picture of Fyre Festival (even if we never actually got a proper Billy McFarland interview out of either of them).
In any case, one doubts that the final word has been written on Fyre, and, as Ja Rule's recent rant fest on Twitter shows (he wants to be counted as a victim), there's going to be plenty more to say before this sh*tshow ends.
Which one did you catch? Tell us what you think of the shows below!