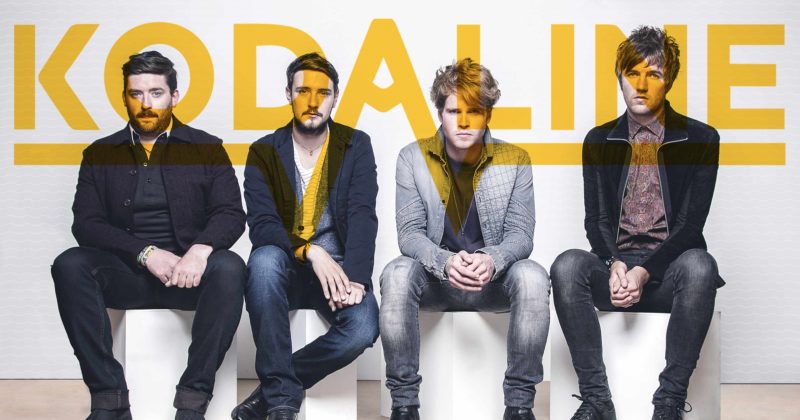 Their music was first heard at a local talent show in Ireland, and now their songs have been featured in soundtracks of some of the top TV series and major films. When you hear the name Kodaline, you know you're in for a feels trip. You best ready those emotions as this UK-platinum selling band is coming to Manila this February!
Their concert is a few weeks away, so we've curated a Kodaline playlist to help you prep your emotions. Warning: ready your tissues.
When you're feeling the butterflies in your stomach: Love Like This
What does being "in love" really mean? This song describes that feeling of wanting someone so much that it almost feels unreal. It's the song to listen to while with your special someone, as the lyrics go: "I know that a love like this won't last forever. But I, I don't really mind, I don't really mind at all."
Whenever you feel alone: Love Will Set You Free
"Love Will Set You Free" is Kodaline's first collaboration song, and they co-wrote it with Johnny McDaid of Snow Patrol. It's the last song on their album The One and according to vocalist Steve Garrigan, "it's a song that really speaks to people." Trivia: the song's music video was directed by Friends star Courteney Cox.
When you want to express your passionate love to someone: Raging
If this song sounds familiar to you, that's because it was featured in the soundtrack of EA Sports video game, FIFA 17. This song about a fiery relationship was written in collaboration with EDM artist Kygo, and it's a bit different from the usual sound of Kodaline.  James Bay was one of the song writers.
Whenever you feel like comforting your sibling: Brother
There's no love like family love, and this song will remind you that. Play this on a quiet Sunday afternoon and you'll want to give your brother a hug.
When you remember the one that got away: Follow Your Fire
We all have those random moments when we suddenly remember the person who used to be special to us but have parted ways with. Cue Kodaline's "Follow Your Fire" as you remember all those memories. Then, of course, comes the what-ifs. Ugh. We hate you, Kodaline.
When you're feeling down and you want to be reminded that there's still hope: High Hopes
Once you play this song, you know there's going to be a cry fest. "High Hopes" will make you drown in loneliness at first, but will eventually save you in the end. "The world keeps spinning," says the lyrics, and you'd want to post it on your desk.
When you're trying to get over a heartbreak: All I Want
A sad breakup turns into meaningful music, and that's what"All I Want"—one of Kodaline's most streamed songs—is all about. The band's vocalist, Steve Garrigan, was in the attic of his parents' home when he wrote this, inspired by his recent breakup. This song has heart-wrenching lyrics that it has become a sad anthem, and was played on different dramaramas like Grey's Anatomy and The Fault In Our Stars.
When you finally found the one: The One
Kodaline not only makes us cry with their breakup songs—their love songs are also tearjerkers. "The One", their song about deep love, has lyrics with a sincere confession that hits straight to the heart. Once you hear the lines, "You make my heart feel like its summer when the rain is pouring down", you know it's going to play on your wedding on day.
Hear these songs live at Kodaline's Politics of Living Tour in Manila this February 26. The show will be held at the New Frontier Theater (formerly Kia Theater), presented by MMI Live. Buy your tickets here.