Not many people think about the fact that the characters they love (or hate) so much on their favorite television show could have looked and sounded very different. I mean it goes without saying that every TV production held auditions for various parts, but the texture of the show could have changed for every character that may have been cast differently.
The same goes for Game of Thrones, which went for nine years building up a massive, sprawling ensemble of characters. Some of these parts were even recast across seasons. And now that the show has finally come to an end, it's time to look back and think about the alternate universe in which other performers took Emilia, Kit, Nikolas and Lena's places in the popular culture.
Here're 8 actors who auditioned for major Game of Thrones parts that could have changed the show entirely.
Elizabeth Olsen as Daenerys Targaryen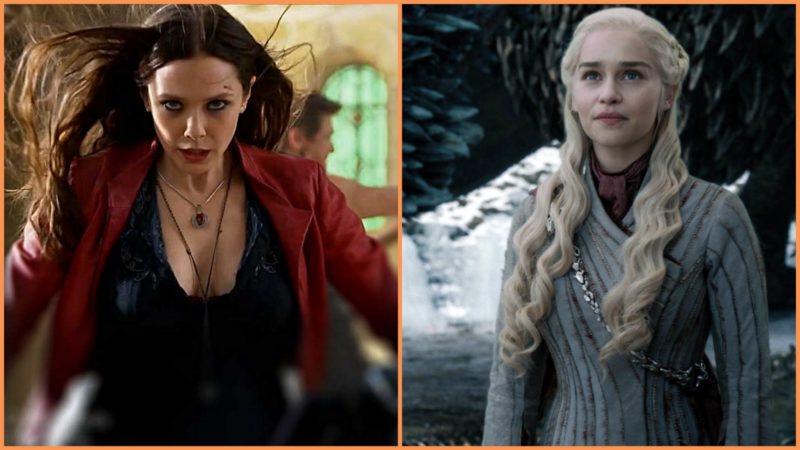 Image source: Artisanal JPG Editing of The Homebrew Kind
"When I first started working, I just auditioned for everything." Olsen told Vulture. "And I auditioned for Khaleesi." Olsen said it was awkward and involved the speech Dany gave after going through the fire. "They didn't know if they wanted a British accent or not," she explained. "Anytime someone says, 'Bad audition story.' That's one I remember." Olsen would later be asked to flip an accent on and off as Scarlet Witch in the Avengers movies.
Tricia Helfer as Cersei Lannister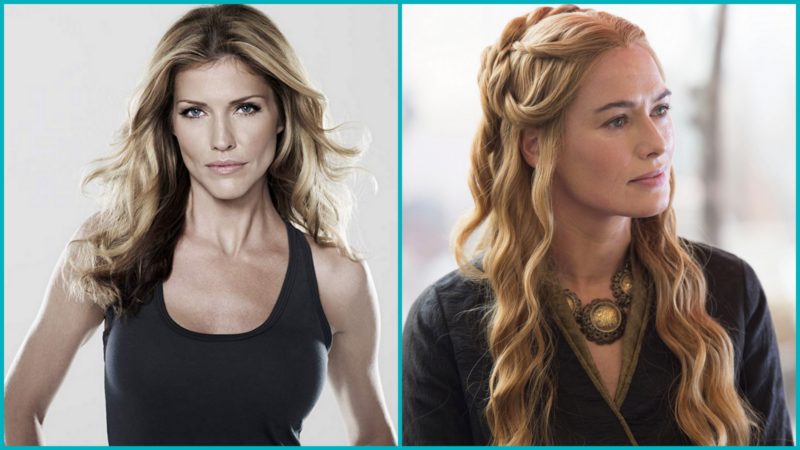 Image source: I Made This Image With Picasa, A 16 Year Old Photo App
Tricia Helfer has always possessed a kind of off-kilter regal bearing. It served her well as Number Six, the Cylon seductress on the re-imagined Battlestar Galactica series and would have served the role of Cersei Lannister well too, had she landed the part. A little disappointing for Helfer, as she is a huge fan of the books. She admitted as late as 2014 that her fandom made her hesitant to watch the show, but she may come around to it eventually.
Mahershala Ali as Xaro Xhoan Daxos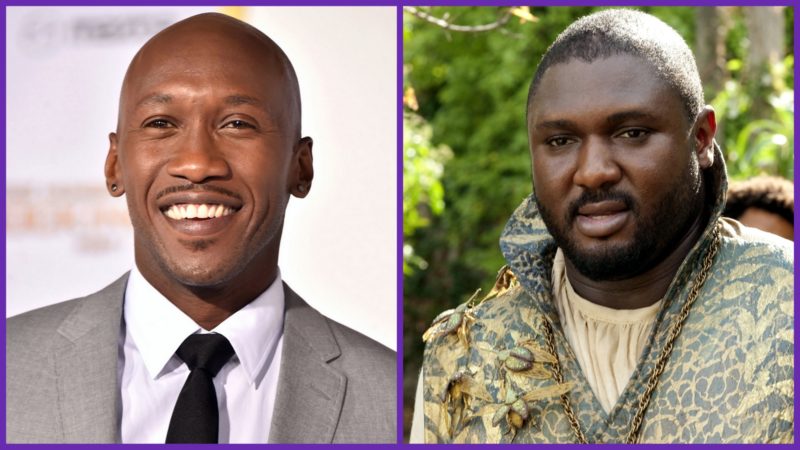 Image source: Quick Collage Generated From My Home Studio
Another case of bad auditions by an actor's own admission, Mahershala Ali told Jimmy Kimmel Live! That he lost out on the chance to play the merchant from Qarth who figured prominently in Season 2.  "That was one of the worst auditions of my life," he said, though the actor probably takes comfort in the Oscar he won in 2017 for Moonlight. Thrones' casting director Nina Gold later went on to say she regretted not casting Ali.
Izzy Meikle-Small as Sansa Stark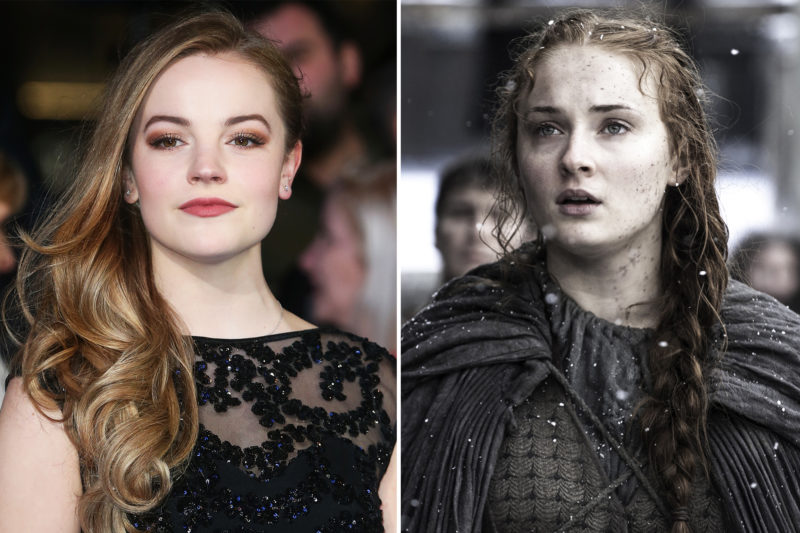 Image source: Screen Rant
While Sophie Turner placed as the showrunner's first choice in the auditions for Sansa Stark, runner up Isobel Meikle-Small wasn't entirely disappointed in not being cast. The actress, who starred in films like Never Let Me Go and Snow White and The Huntsman, said that she later realized the character wasn't what she was looking for. "I'm not that unhappy, because they all show a lot of flesh, don't they. I don't think my parents would be happy."
Lily Allen as Yara Greyjoy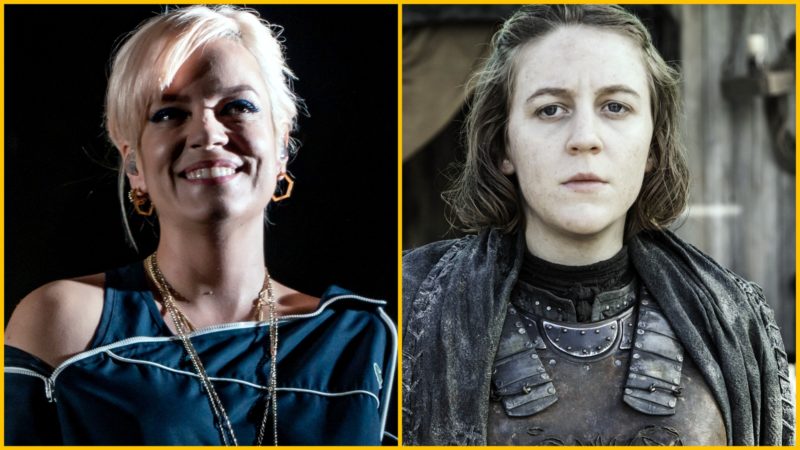 Image source: The Internet Is For 'Borrowing' Publicity Photos
Alfie Allen played Theon Greyjoy on the show, so to the showrunners it made sense to consider his sister, the famous musician Lily Allen, to play Yara Greyjoy. But after reading a scene where Theon feels up Yara on horseback, Lily was horrified. It's hard to fault her for that reaction. It's one thing for two unrelated actors to act out an incestuous interaction, it's another thing entirely for real-life siblings.
Jared Harris as The High Sparrow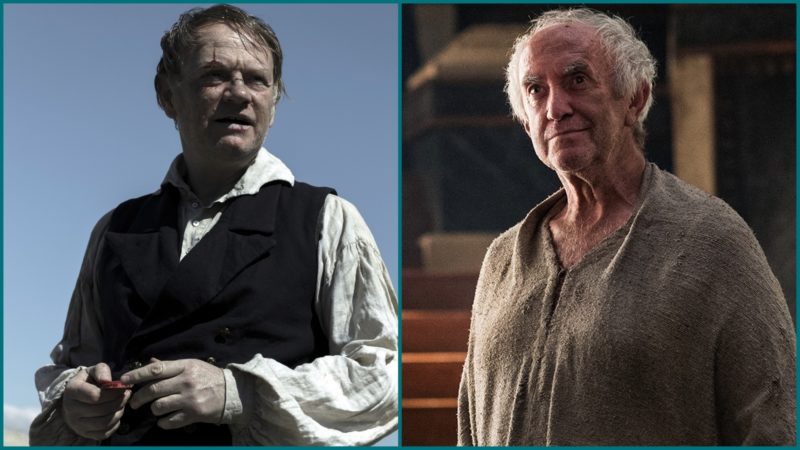 Image source: If Only Google Could Auto-Collage For Me
Jonathan Pryce is impeccable in pretty much everything he's in, and that goes for his role as The High Sparrow. But apparently Pryce had another big-time contender for the role: Jared Harris, the accomplished television veteran from Fringe, The Crown and Mad Men. Harris also auditioned for the Anthony Hopkins gig on HBO's other crown jewel, Westworld. He did eventually get a plum HBO part in Chernobyl, which wraps up next month.
Jamie Bamber – Jaime Lannister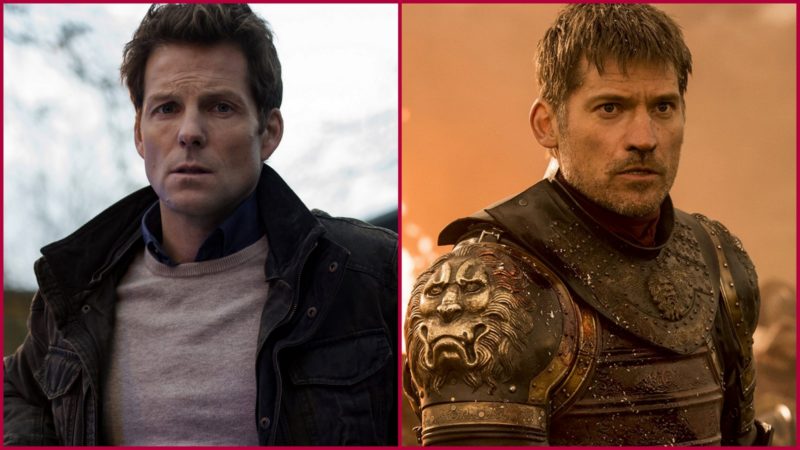 Image source: One Day I'll Get Paid Enough To Justify A Press Photo Subscription
As Lee Adama on the reimagined Battlestar Galactica series, Jamie Bamber brought a sense of assured responsibility and dutiful sincerity that would have benefited the part of Jaime Lannister. He, like many other actors, sought out the part. Not much was ever disclosed about the decision making process when it came to casting Nikolaj Coster-Waldau as Jaime Lannister, but Bamber would have been an interesting choice.
Iwan Rheon as Jon Snow


Image source: Screen Rant
Ramsay Bolton is considered one of the most twisted bastards of Westeros. As portrayed by Iwan Rheon, his villainy ran deep, but before Rheon took on the role he actually auditioned for Jon Snow. The producers ultimately went for Kit Harrington as we all know, but were so impressed by Rheon's intensity that when the time came to cast Ramsay, they called him in immediately.
Which of these casting would you have approved? Tell us below!