In an age when audiences under lockdown are consuming more content than ever, Game of Thrones (2011-2019) is rarely, if ever, included on anyone's binge-watching lists. While the penultimate season's uneven writing should have been a red flag, it was the final season's cringeworthy handling of once-beloved characters that single-handedly ended the reign of what had previously been television's biggest show. Indeed, other than a Conan O'Brien-hosted 10th-anniversary retrospective (lifted wholesale from a previous home video release) on HBO Max, it seemed that the show's pop culture relevance had well and truly passed.
While several spinoffs had been announced in the lead up to the 2019 finale, there was little (aside from casting) concrete news of anything actually pushing forward until last week, when HBO revealed that a table read had happened for House of the Dragon, a prequel set nearly two centuries before the events of the main series. Yesterday saw the release of official photos presenting the world with its first looks at Matt Smith (The Crown, Terminator Genisys) as Prince Daemon Targaryen and Emma D'Arcy (TV's Hanna) as his niece, Princess Rhaenyra.
Who else is in it, what's it about, and why in the name of Arya should anyone care anymore? Here are eight things you need to know about the upcoming Game of Thrones prequel House of the Dragon: 
It's based on material from original author George R.R. Martin

While Martin's legendary inability to finish off the novels that kicked off Game of Thrones in the first place is well-known, so is his penchant for crafting elaborate and layered backstories for his characters and their world. In the case of House of the Dragon, plotlines and characters will be taken from the author's most recent release, Fire and Blood, which chronicles about 120 years' worth of brutal Targaryen history.
It's got a great cast

HBO is sparing no expence in bringing this latest journey to Westeros to life, casting the likes of Paddy Considine (The World's End, Peaky Blinders), Olivia Cooke (Me and Earl and the Dying Girl, Ready Player One), Emma D'Arcy (of TV's Hanna) and former Doctor Who star Matt Smith as Daemon Targaryen. Official photos released yesterday revealed D'arcy and Smith sporting luxuriant bleached blond wigs to depict the iconic Targaryen hair, in the process reawakening the internet's interest in the worlds of Westeros.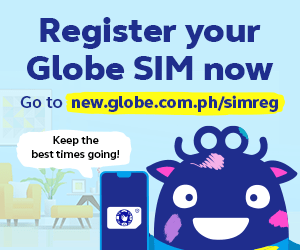 It's about (what else?) a game of thrones

For those who haven't had a chance to read Fire and Blood, King Viserys Targaryen is portrayed as a warm, kind, and decent man who wishes only to honor his grandfather's legacy, one that cannot be continued by his daughter, Princess Rhaenyra on account of her being born a woman. Thus, the heir to the throne is Viserys' brother, Daemon, as played by Matt Smith, but not if Viserys' wife (and Rhaenryra's stepmother), Queen Alicent Hightower (Cooke) has anything to say about it, as she would prefer that one of her sons assumed the throne. Honestly, if the last series set in Westeros was anything to go by, this family dynamic is bound to get a whole lot bloodier before the show ends.
The showrunners are old pros
The show will be steered by Miguel Sapochnik (Altered Carbon, Fringe) and Ryan Condal (Colony), who are looking to give apply their own unique spin on Westeros. While Condal, a newcomer to the franchise, is better known for his work on films like Rampage (2018) and Hercules (2014), he is the credited writer on the House of the Dragon pilot and crafted the series bible that will be used throughout the production. Sapochnik, of course, is an old hand at Game of Thrones, having brought his expert direction to iconic episodes such as Season 6's "Battle of the Bastards", for which his direction won an Emmy and a Directors Guild of America Award.
We will witness full-on dragon battles

The series will finally present audiences with the epic "Dance of the Dragons", the legendary civil war that saw challengers and defenders of the crown alike take to the skies astride fire-breathing dragons. It was one thing to see Daenerys (Emilia Clarke) lay fiery siege to King's Landing in Game of Thrones' final episodes, but the mind reels when considering that House of the Dragon will feature, essentially, an entire clan of dragon riders trying to eliminate each other with extreme prejudice. This should be interesting!
It's set for release in 2022

As the content wars intensify, it was initially reported that the 10-episode House of the Dragon would make its debut exclusively on HBO Max, though it's since been revealed that the series will debut simultaneously on the streaming platform and cable-based HBO in 2022. Coincidentally, 2022 will also be the year that Warner Bros. will end its policy of debuting theatrical releases on the platform, which had previously allowed audiences to view films like Wonder Woman 1984 and Godzilla vs Kong from the safety in their homes.
It's NOT the first GoT spinoff to be shot
An Actor, namely, @naomiwatts , Prepares…

Throwback to a special moment in my career filming with the inimitable Naomi Watts here in the stunning cave of natural beauty, known as "Grotta del Turco", or "The Cave of The Turk", in Gaeta, Italy, two years ago.

Located over… pic.twitter.com/C8e8Sl3LKV

— Tom Canton (@Tom_Canton) April 6, 2021
This isn't the first attempt at a Game of Thrones prequel, as a previously-announced project, Bloodmoon, under showrunner Jane Goldman (Kingsman: The Secret Service), had actually gotten as far as shooting a pilot with Naomi Watts (Mulholland Drive, King Kong) before being cancelled. Little was known of Bloodmoon, other than it was set eight thousand years before the events of Game of Thrones, and would have explored the origins of the undead White Walkers during the infamous Long Night, while revealing the unknown history of the Stark family. Watts, who was reportedly playing "a charismatic socialite with a dark secret" and had been excited about working with Goldman, described the cancellation as "a deep shame".
More Game of Thrones shows are on the way
This is far from the only Game of Thrones project in the works, with a whopping eight other shows in various stages of pre-production. Among these are 9 Voyages, centering around Corlys "The Sea Snake" Velaryon, who will be first introduced to audiences in House of the Dragon; Flea Bottom, about King's Landing's infamous slums; and a number of animated projects that may or may not get made. In any case, it's interesting to note that nearly all of the projects are prequels, which seems wise, considering that, to date, franchise creator George R. R. Martin still hasn't completed the conclusion to his oft-delayed –and long-promised– A Song of Ice and Fire novels.
How much are you looking forward to the Game of Thrones prequel House of the Dragon?