8 Game Shows That Welcomed the Turn of the Century
Oct 17, 2016 &nbsp • &nbsp Mike Diez
8 Game Shows That Welcomed the Turn of the Century
By Mike Diez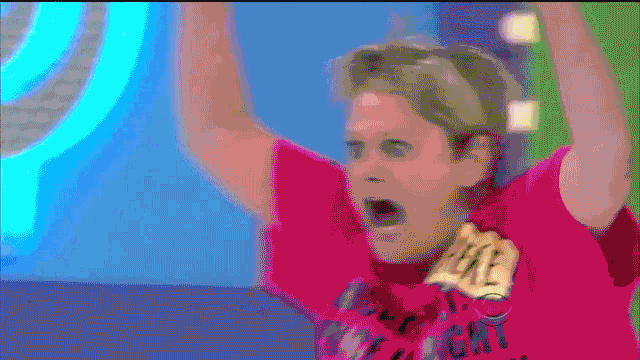 Seriously, can you believe that the year 2000 was sixteen years ago? Congratulations, millennium. You now have a hormonal teenager!
Do you remember the paranoia that crept up on the masses as the year 1999 came to a close? The millennium bug will destroy all computers, rapture will engulf the world at midnight, and Nokia phones will be all that survives. None of them came true.
What did mark the start of the Y2K era was an invasion of countless game shows that took our minds off the rumored, impending end of the world. In memory of the turn of the millennium, we look at 8 television shows that welcomed us to the year 2000.
8. Whose Line Is It Anyway?
This show hosted by Drew Carey showed Pinoys a sample of what a great comedic improvisational show could be. The US version is actually a spinoff of a UK comedy series of the same name. Not exactly a game show, but more of a showcase for the show's brilliant rotation of standup comics. A panel of four performers act out characters and scenarios on the spot. We can pick out an ultimate highlight reel, but every episode made us laugh 'til our stomachs hurt.
7. 5th Wheel
On hindsight, it's a small wonder how this show ever got aired on television back then. It was raunchy, it was wild, and the contestants could get too carried away. Two men and two women are introduced to each other on a bus at the start of the show. They get to know each other. By the end of the show, a provocative 5th wheel is introduced. It all made for must-see TV. And the cartoon graphics were hilarious. What was the point? Well as the voice-over says, "It's where strangers become lovers and lovers become bitter suicidal exes all in the same show."
6. Blind Date
This speed dating game specialized in disastrous pairings. It followed a couple on their date and we were voyeurs in the impending trainwreck. We never knew what we were going to get. Would there be shouting? Would there be groping? Would there be actual physical altercations? As with the 5th Wheel, the animation and thought bubbles were hilarious.
5. Weakest Link
First developed and introduced in the BBC, The Weakest Link was essentially a game of who got the most correct answers. A team of nine people must work together to advance and get the most money. Those who got the most number of wrong answers were the weakest links, and thus, eliminated. Edu Manzano's stoic hosting built tension  that hooked us through the game's end. Or maybe it was just the appeal of living vicariously through the contestants in their triumph. Speaking of which….