Hidilyn Diaz bagging the country's first-ever Olympic gold is a historic moment. She ended our country's 97-year gold medal drought and broke an Olympic record for lifting 224 kg. Diaz has been lifting weights since she was 11, and now her years of training and hard work have finally paid off, with every single Filipino is celebrating with her. Aside from the millions in cash and other luxurious prizes that await her, the 30-year-old also received hundreds of celebratory posts from brands. Here are just some of the best and most creative executions we've seen.
Restaurants, cafes, and fast food chains
Of course, fast food chains won't pass up the chance to congratulate our Olympic gold medalist. Here are just some of the best and most creative posts in honor of Diaz's win.
Starbucks
Tokyo Tokyo
McDonald's
Burger King
Jollibee
Dunkin'
Max's Restaurant
Buddy's
Food brands
Just like fast food chains, food brands refuse to be left behind when it comes to creativity.
Mega Sardines
Milo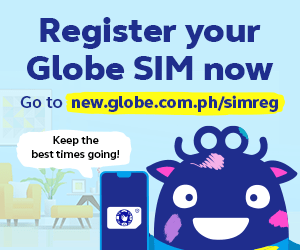 Toyota
Pun intended.
Puregold
Puregold was waiting for this exact moment.
Uratex
The best weightlifter in the world deserves a good night's rest.
National Archives
In honor of Diaz marking history.
Orocan
Orocan's congratulatory post is a bit different but it low-key outshone the rest. It recalls Diaz's
struggles and hardships to secure financial support for her training
years ago. The brand sure isn't afraid to call everyone out with the hashtag #TotohananLangWalangPlastikan. But TBH, Diaz deserves all the love she's getting right now, so brands, keep 'em coming. We just hope that Diaz's success will pave the way for better government support and financial assistance for our athletes.
What's the best Hidilyn Diaz congratulatory post from a brand you've seen? Share it with us in the comments!
Check us out on Facebook, Instagram, Twitter, and YouTube and be the first to know about the latest news and coolest trends!