It's the natural progression of mainstream hits: everyone loves it and loves it so much that it gets overplayed. Some songs even get "murdered" through unsolicited remixes and rearrangements. The last and final stage is when we finally get sick of the song and even regret liking it in the first place.
We listed down a few from the past decade:
BEAUTIFUL GIRLS (2007)
The first time we heard this we thought, "What a cool song!"—that is until we heard it play practically everywhere, at barangay events to Jollibee parties. Aside from the reply version of the song sung by Jojo, eventually we grew tired of the numerous remixes we heard from the jeepneys to the streets.
CLOSER (2016)
The song was released last year but continues to haunt us to this day. From being the ultimate party song to the soundtrack that would accompany commercials, the song also became a popular choice performed by celebrities in variety shows.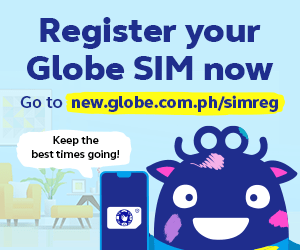 THINKING OUT LOUD (2014)
The song is definitely what we will remember Ed Sheeran for. It stayed on the charts for weeks and even won him Grammy Awards. With the song's sweet intentions and a dramatic music video to boot, "Thinking Out Loud" immediately became the go-to song for romantic scenes for quite some time, until we grew tired of it.
POKER FACE (2008)
The song from Lady Gaga's debut album was smashing upon its release: it was provocative, shocking, and new. Consider it Lady Gaga's most popular hit ever, even becoming the best-selling song of 2009 worldwide. This began our admiration for Lady Gaga's boldness, her full-production performances, and MVs unlike any other she has made.
CALL ME MAYBE (2012)
"Call Me Maybe" came out at a time we were waiting for another teen-pop song to breakthrough and become obsessed with. A lot of music video spoofs and versions were made, by both celebs and non-celebrities, and it's also a popular performance song of choice during the Christmas parties that year.
LOW (2008)
No doubt one of the catchiest songs during that time. No wonder it went beyond parties and clubs, but onto the streets as well, from the blaring speakers at the neighborhood wet market and from sidewalk vendors selling pirated CDs.
GANGNAM STYLE (2012)
It was an all-time high for K-pop music during that time, and Psy only made the K-craze bigger. With a funny video, matching dance steps that we could all copy, and an English line we could sing along to, it was definitely made to become a huge hit even outside South Korea.
DESPACITO (2017)
Not only is the song catchy, it's broken YouTube records, too. It became the most-viewed video in August of this year, and the first to hit 4 billion views just last October. The song remains overplayed to this day. Despite Christmas songs slowly taking over public establishments, we still hear "Despacito".
Which song is it for you? Tell us about it below!