We've all gotten a lot of those reminder texts saying never to share your OTP or click random links. It helps in keeping us safe against fraudsters, but sometimes, a few still slip through the cracks. Some scammers even use legitimate-seeming text messages to con money out of unsuspecting victims, which is exactly how the latest viral modus operandi is set up.
How the M.O. works
Facebook user Jerlyn Flores shared a recent experience that was attempting to scam her father of PHP 20,000.
She shared how her father received a text message from the sender name "GCASH" stating he received PHP 20,000 from a certain "HA*S T." The text message itself looked legitimate, and it also didn't allow any replies, so it seemed like it was real.
After receiving a message from "GCASH", Flores' father then received another one from an unknown number, addressing "Hans." Allegedly, the amount was a downpayment for a Ford Mustang.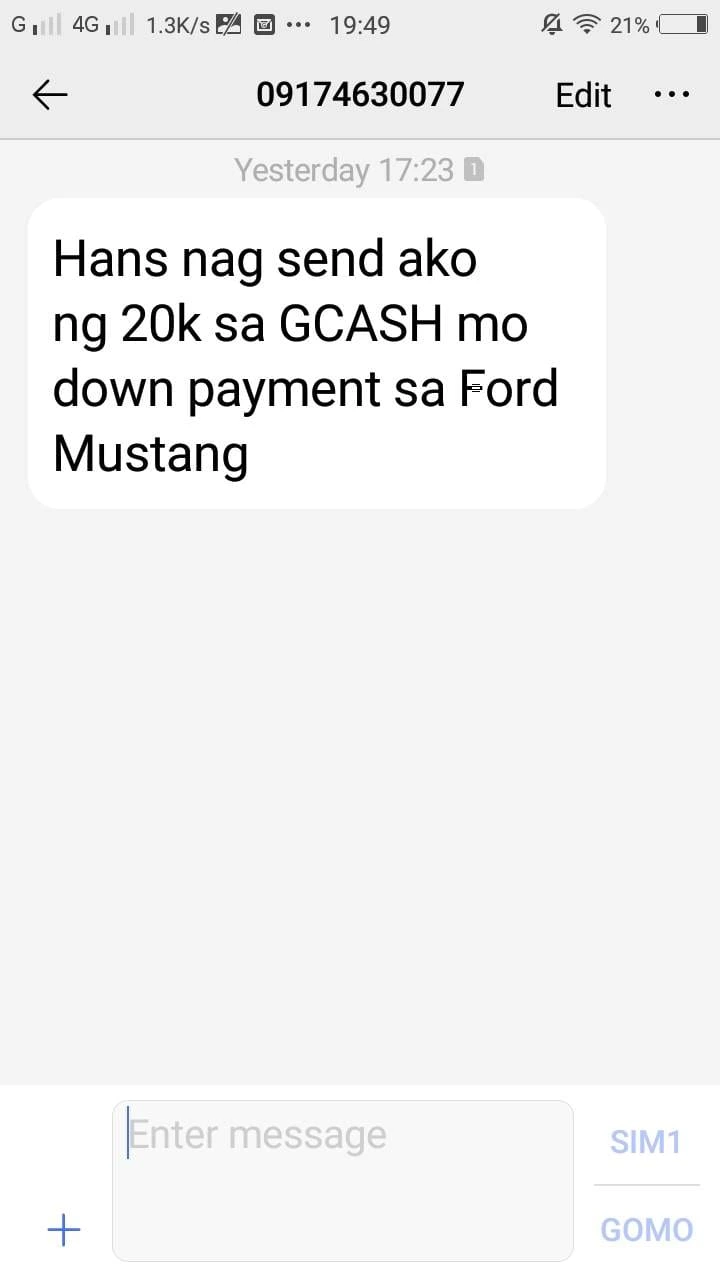 Then another unknown number, now introducing himself as "Hans", texted Flores' father, asking him to call due to an emergency. The emergency being the alleged mistakenly sent 20K.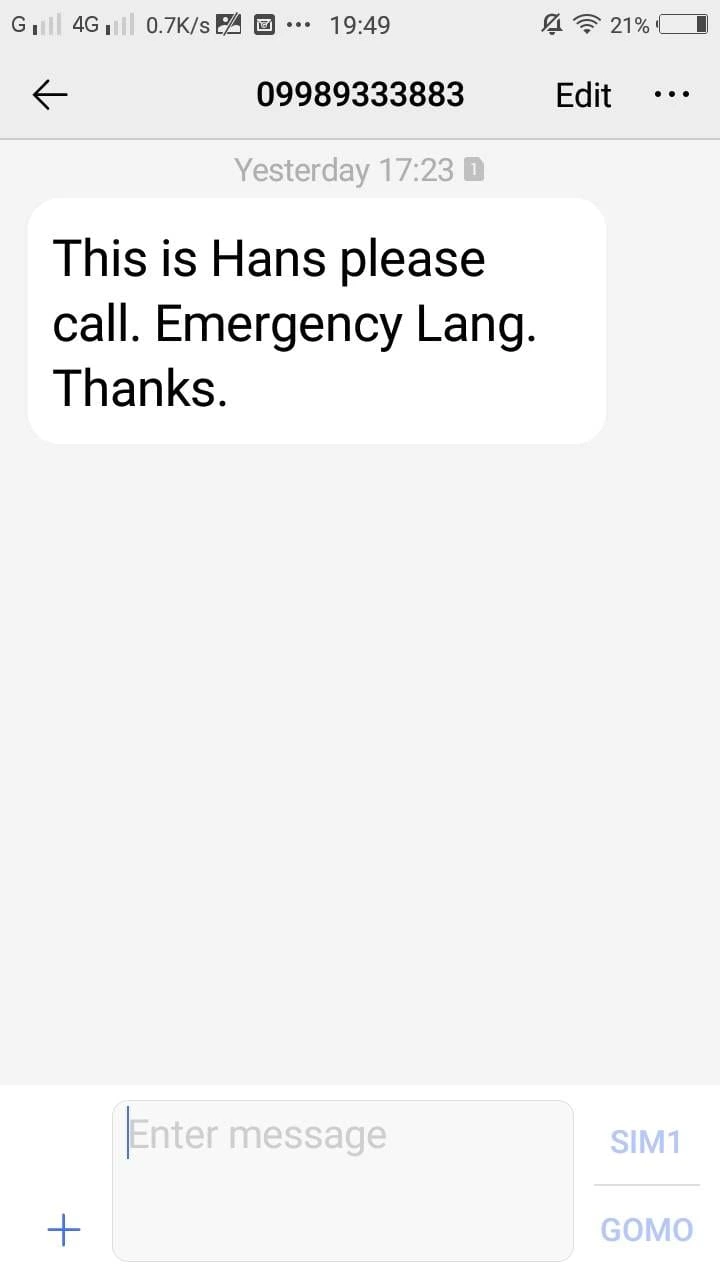 All these text messages were sent within one minute, which makes the whole situation even more suspicious.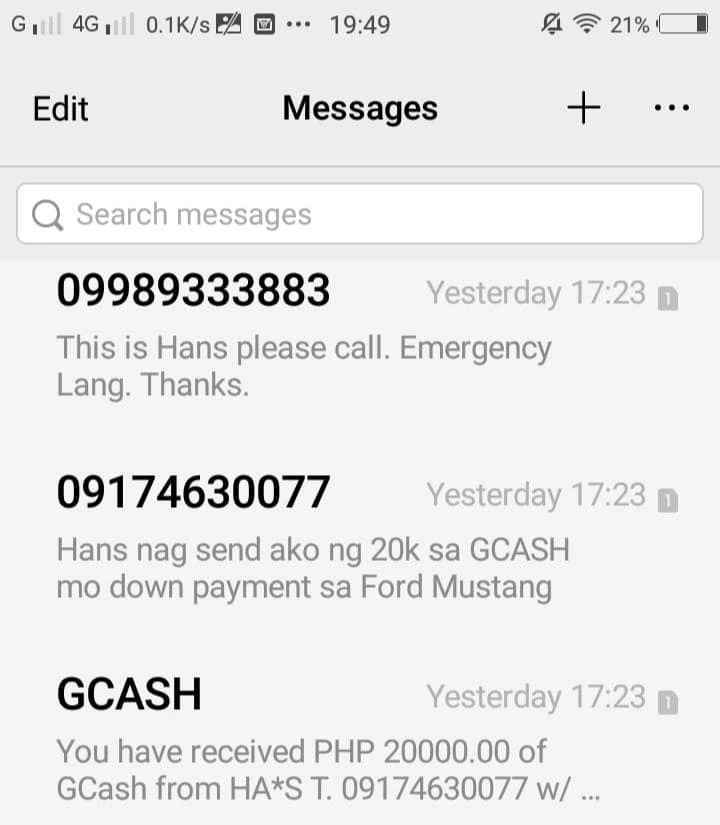 Her father was fortunately marked safe from the scam because he didn't have a GCash account. According to Flores, her father even had to ask help from his coworker just to make a new account and check if he was really sent PHP 20,000 as the text stated. Of course, his balance was zero, since it is a new account.
How you can recognize the scam
Recognize the correct GCash sender name. The sender name of the official GCash account is "GCash" with "G" and "C" capitalized and "ash" in lowercase. In the Facebook post, the sender name of the fake GCash account is all in uppercase: "GCASH", which is being used by scammers in this modus operandi.
Below is a screenshot of a legitimate message from GCash:

Always be aware of your wallet balance. The legit-looking text you receive may have an amount indicated as your new balance, but does that really match what you have in your wallet? If not, this may be a scam text. If you were also sent an amount of money like PHP 20,000, that amount should also reflect in your wallet balance on top of whatever you already had before. Make sure the numbers match.
Be wary of suspicious transactions and text messages like this. Exercise constant vigilance about any online transactions. When different numbers send several text messages within a short amount of time, be wary, especially if they're asking you to send a huge amount of money.
Confirm the identity of any unknown numbers before making interactions. In case an amount of money has really been mistakenly sent your way, make sure to confirm the real identity of whoever is claiming to be its owner. You can check the identity of the numbers used to send the money to you and the ones contacting you through their GCash accounts.
Follow us on Facebook, Twitter, Instagram, Tiktok, and Youtube for the l8est entertaining, useful, and informative lists!