Get Hyped and Ready for Captain Marvel
Mar 6, 2019 &nbsp • &nbsp Mikhail Lecaros

Brie Larson hits the big screen this week as Air Force pilot-turned-superhero Captain Marvel, which makes her the Marvel Cinematic Universe's (MCU) first solo-starring female character. While we have no idea yet how the origin of one of the most powerful Avengers ever will play out on the big screen, we can't wait to see her in action! In the meantime, here are 8 facts you may not have known about the newest hero on the MCU block.
She isn't the First Captain Marvel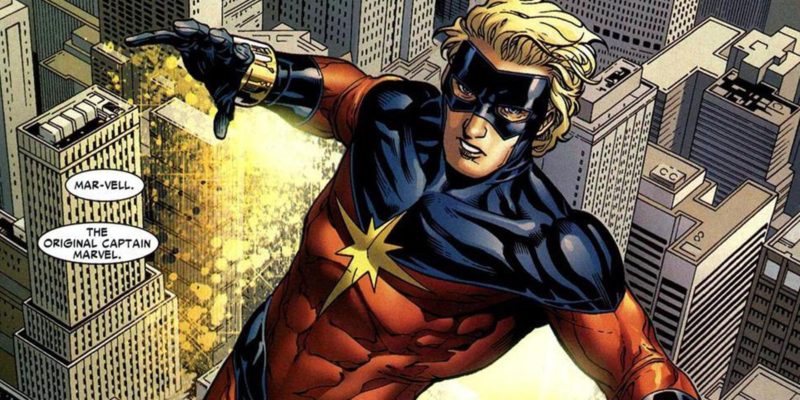 Created by Stan Lee and Gene Colan, the original Captain Marvel was an alien named Mar-Vell of the alien Kree race. Sent to Earth to spy on us for eventual conquest, Mar-Vell would turn on his people and took on the mission of protecting our planet from all extraterrestrial threats. Upon gaining powers similar to Captain Marvel's after an explosion fused their DNA, Carol Danvers assumed the costumed identity of Ms. Marvel and distinguished herself as a solo adventurer and Avenger for years before eventually assuming the name of Captain Marvel.
She Had an Impressive Pre-Superhero Career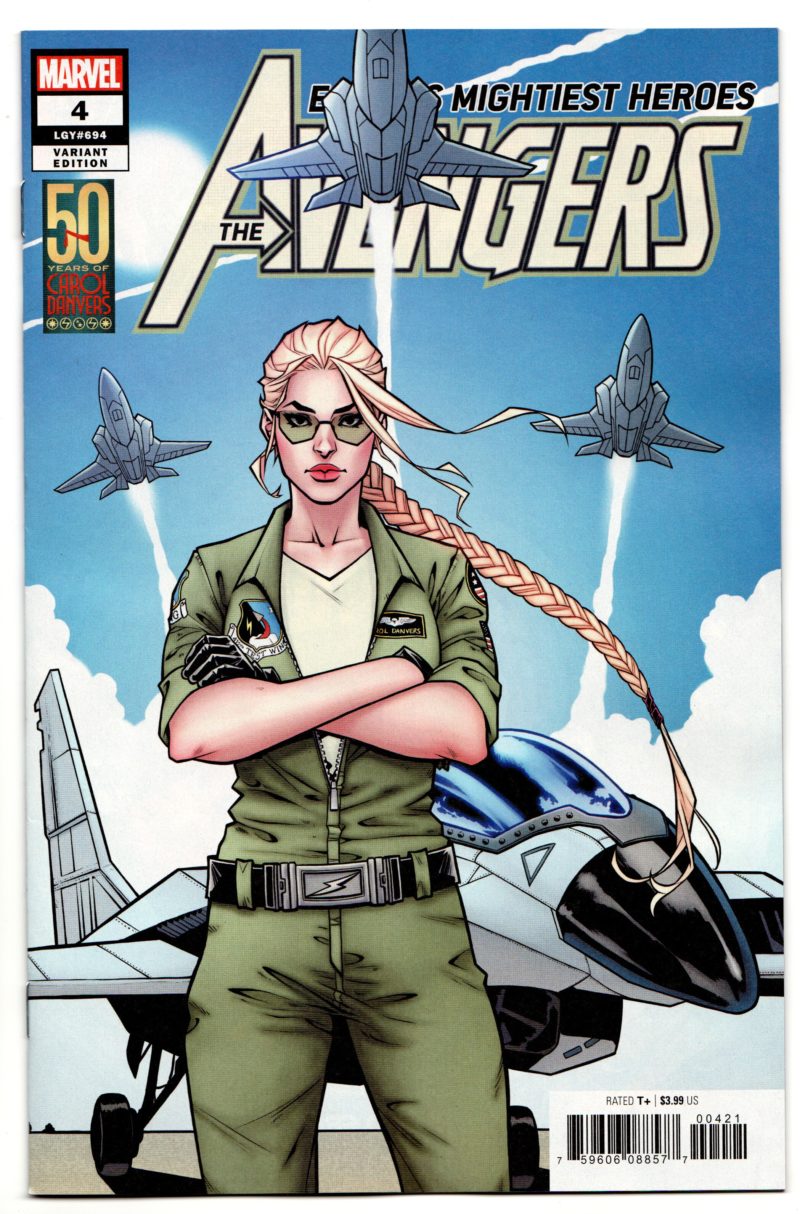 In the comics, as in the film, Carol Danvers started out as an officer in the US Air Force. While the trailers have shown her at the controls of a fighter jet, this wasn't an option when the character made her debut in 1968 – the US didn't allow women to fly such craft until 1993! Carol was far from a damsel in distress, though, as she was featured as the head of security for NASA! Following the explosion that gave her the powers of Mar-Vell, she was forced to leave NASA and joined the Daily Bugle as editor of its women's magazine, regularly butting heads with editor-in-chief J. Jonah Jameson.
Created for Copyright, Retconned for Feminism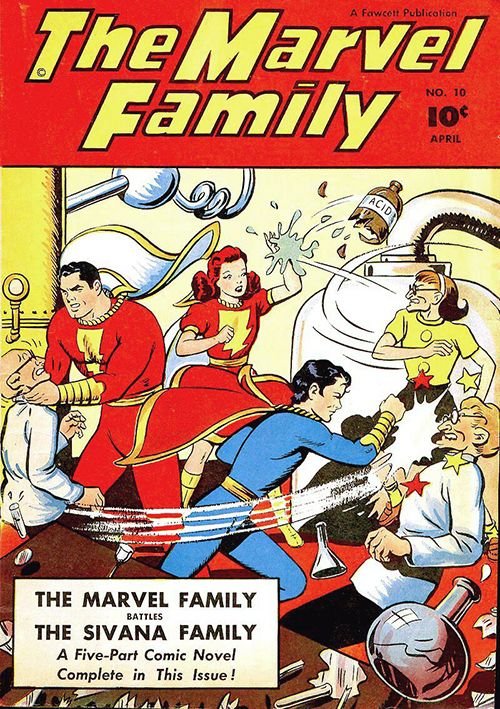 While the first Captain Marvel was created so Marvel Comics could enforce their copyright of the name and prevent rival DC Comics (who had a Captain Marvel of their own, now known as Shazam) from doing so, it was the writers' recognition of the growing feminist movement that led to Carol Danvers becoming a superhero in 1977–nearly a decade after being introduced. Her backstory was expanded to reflect an upbringing where she had to constantly prove herself to her strict father, eventually growing into a capable, independent adult. Unfortunately, her original choice of costume, which looked like a stripper version of Mar-Vell's, undermined this. Switching to the black swimsuit and thigh boots she sported for the majority of her career did little to help, despite her recognition as a core member of the Avengers. It was in 2012, when Danvers adopted a more practical, flight suit-inspired costume and took the name Captain Marvel, that the character exploded in popularity, convincing Marvel to give her her own film.
She's Gone by Other Names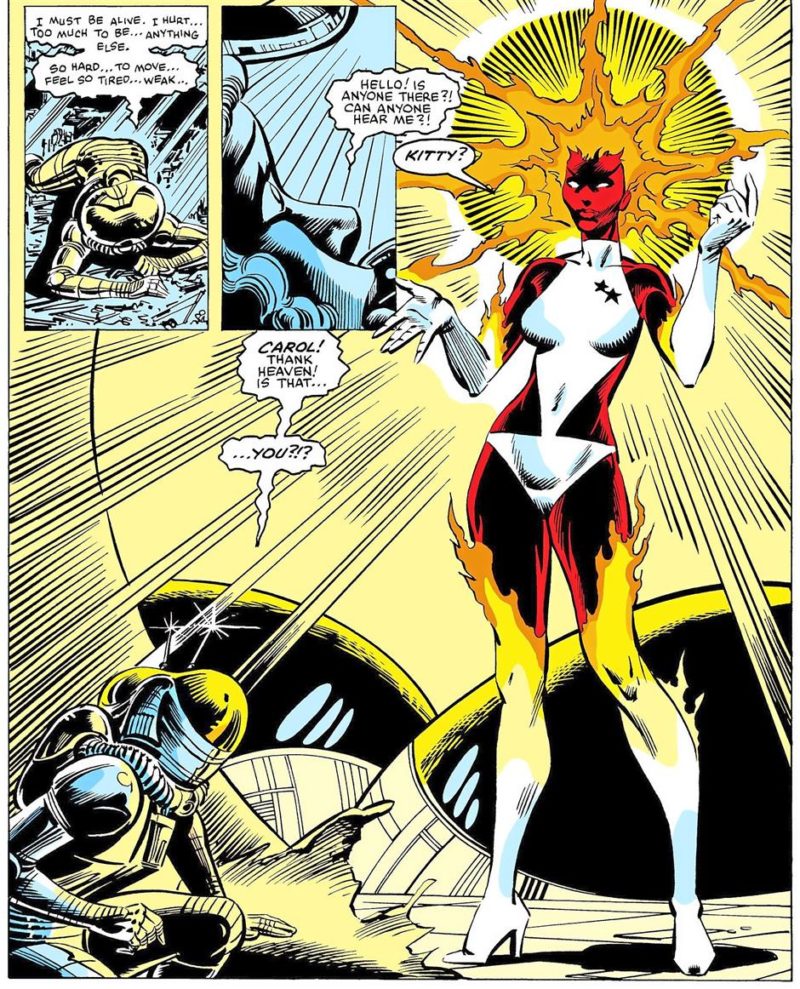 Over the years, Carol Danvers has gone through a number of codenames. Sometimes, the name change would accompany a change in her power set, such as when she was imbued with the powers of a binary star and became known as Binary. The loss of her cosmic Binary powers would see her revert to her Ms. Marvel monicker before joining the Avengers as Warbird. In 2012, she took on the mantle of Captain Marvel at the suggestion of Captain America, to honor the memory of Mar-Vell, who had died defending the Earth.
Rogue Stole Her Mind, Powers, and Soul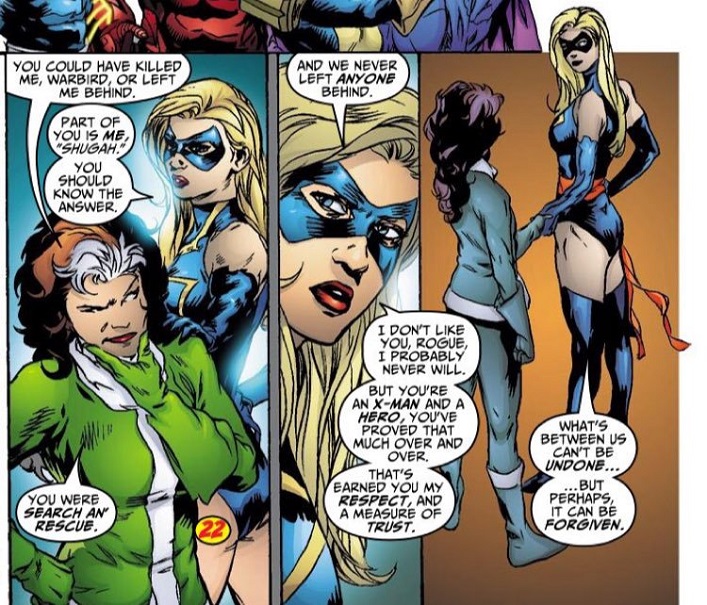 Rogue of the X-Men is known for her ability to temporarily absorb others' powers and memories at a touch, but what many might not realize is that the Southern belle's permanent super strength, invulnerability, and flight came from an encounter with Carol Danvers! In her early days as a villain with the Brotherhood of Evil Mutants, Rogue had a run-in with the then-Ms. Marvel, draining so much of essence as to permanently rob her of her powers and memories, leaving Carol in an amnesiac state. While Professor X would succeed in partially restoring Carol's memories, Rogue would eventually join the X-Men in hopes of a cure to the split personality she now possessed.
She was an Alcoholic

Following the loss of her Binary powers and still struggling with the trauma from Rogue stealing her memories, Carol turned to drinking, which led to her being suspended from the Avengers. Thankfully, she would find a friend in Iron Man himself, Tony Stark, who, having been an alcoholic himself, was able to help Carol from the abusive path she was on. While we highly doubt this storyline will make it into the films –Stark's on-screen alcoholism lasted all of ten minutes in Iron Man 2– it's amusing to imagine how Robert Downey, Jr. and Brie Larson would have played this.
She was Supposed to Appear Earlier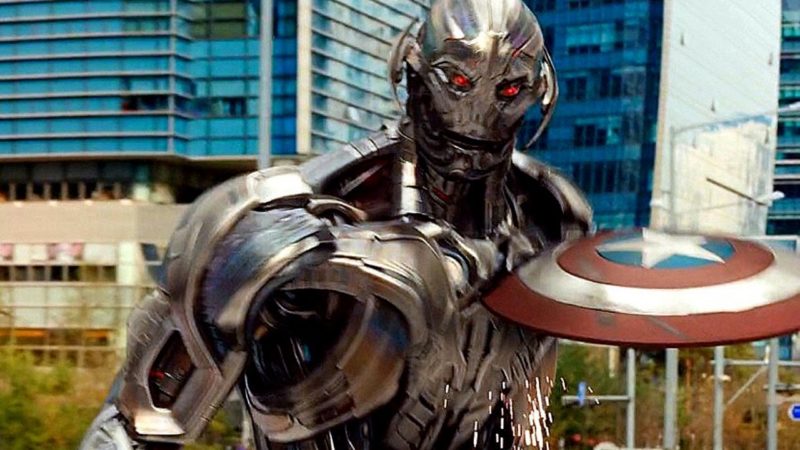 Hard as it may be to imagine, Captain Marvel was supposed to make her debut in 2015's Avengers: Age of Ultron. As originally written by writer-director Joss Whedon (Buffy the Vampire Slayer, Firefly), she would swoop in to help the Avengers during the climactic Battle of Sokovia, but MCU overlord Feige felt the character would be better served by a solo movie to serve as introduction. In the end, Feige got his way, and Captain Marvel's scripted action sequences went to Scarlet Witch (Elizabeth Olsen, Godzilla), which helped flesh out that character's abilities in advance of 2016's Civil War. Flash forward three years, and Captain Marvel is headlining her own flick, an introduction worthy of one of the most powerful Avengers.
Nobody Wanted Larson in the Classic Costume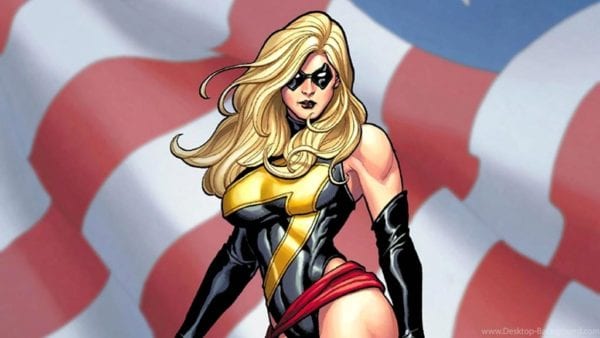 MCU mastermind Kevin Feige made it clear in an interview with the Hollywood Reporter that Brie Larson was never intended to wear the glorified black swimsuit that Carol Danvers wore for the majority of her years as Ms. Marvel. "If you look at the comics, the further you go back, the less clothes Carol Danvers seems to be wearing," said Feige, commenting on the self-contradictory messages this would send from an ostensibly feminist icon. "Oftentimes it's a one-piece bathing suit basically, with outrageous comic proportions," said Feige. "Brie pointed it out on the wall, and we went, 'Yeah … just so you know, that's not what we're doing.' She goes, 'OK. I didn't think so, but I'm glad you said that."
What do you think the story will be in the movie? Tell us your thoughts below!