Have you seen the new JoBros music video? If not, you're a little late to the party! Just four hours since it premiered, it had 1.6 million views — but then again, are we surprised? We're talking about the Jonas Brothers reuniting here, one of the biggest, most crush-worthy boybands that pretty much every girl was listening to back in 2008.
Since then, they've grown up, found themselves their very own lovebugs, and have announced that they're going to make music together again after a six year hiatus, and we can't keep calm! Here are 8 reasons you have to watch the "Sucker" music video:
It's the Jonas Brothers

No further explanation required.
"SUCKER"
The song is catchy, relatable, fun, and we're all about it.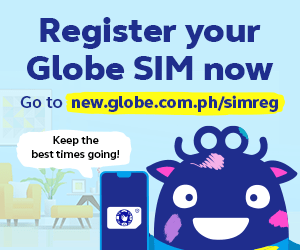 The JSisters
View this post on Instagram
The JoBro's baes; Priyanka Chopra-Jonas, Danielle Jonas, and Sophia Turner are special guests on the video, and boy, do they add some adorable mischief!
The Outfits
View this post on Instagram
This video would be worth watching for the outfits alone! Both, the Jonas Brothers and the JSisters have quite an extensive wardrobe of fun, quirky and playful outfits that somehow just work really well!
It's Weird but also Amusing
View this post on Instagram
The "Suckers" music video is very different from your usual music video. It's flat-out weird. They're all doing the most random stuff in a castle, but you just can't stop watching.
A Whole Lot of Family Fun
View this post on Instagram
One of the things that makes it so appealing is how much fun they all look like they're having with each other. Like.. how much fun do you think it would be to be a Jonas?
Priyanka Chopra-Jonas

Her micro-expressions are everything.
We're Re-Crushing on Them All Over Again
View this post on Instagram
It may have been 6 years since they last released a song, and their style may be a little bit different now, but we're falling for the Jonas Brothers all over again, and you can't blame us!
What are your thoughts on this reunion? Tell us below!