People who slave away in the kitchen to feed other people deserve a special place in heaven. Those who produce mouth-watering and ridiculously-good food will probably be assigned in heaven's best spots. Consider yourself very lucky if you live with (or even just know) people who have a passion for cooking. Whether those kinds of people are professional or home chefs, make sure you show them your appreciation this Christmas.
Aside from giving the chefs in your life a break this Noche Buena through theselife-saver places, give them awesome kitchen gadgets as Christmas gifts. Here are 8 that you can be sure won't go to their recycle-gift pile!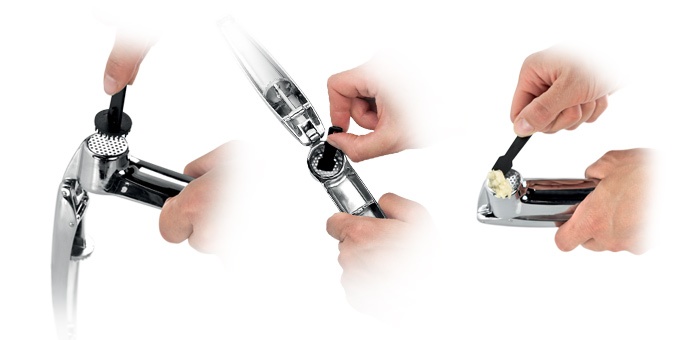 Cost: P895
Where to buy: Gourdos
Almost all Pinoy dishes have garlic, which equates to garlic-smelling fingers, bruised palms and lots of chopping. The Garlic Press compresses all of that into just one motion—pressing the gadget's handles together. Your friend will love you for making cooking a lot easier.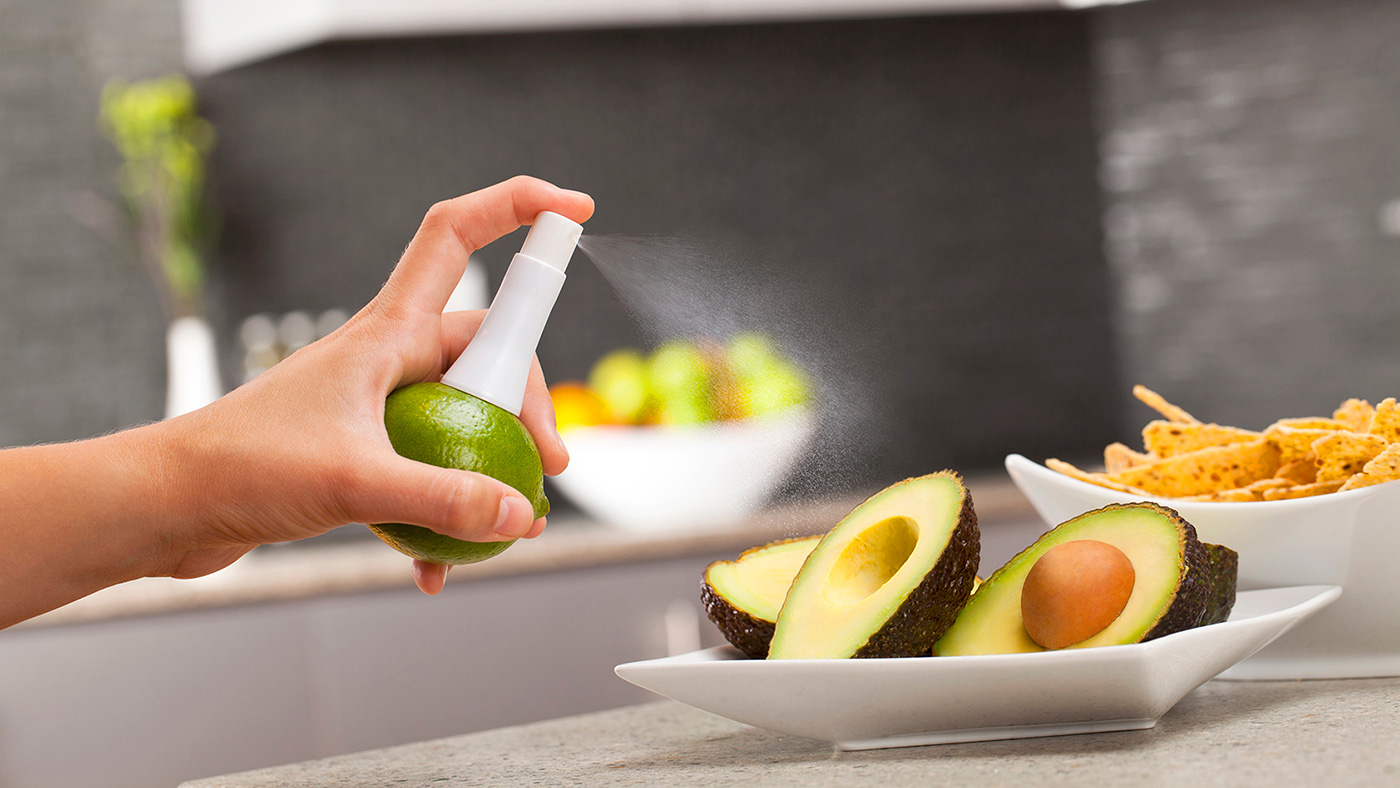 Cost: P420
Where to buy: Lazada
Adding punch to dishes through some citrus has never been this fun and hassle-free, all thanks to this handy and affordable tool. Your chef loved one won't ever have to go through the struggle of rolling a lemon, slicing it in half and squeezing the fruit until his/her hands hurt.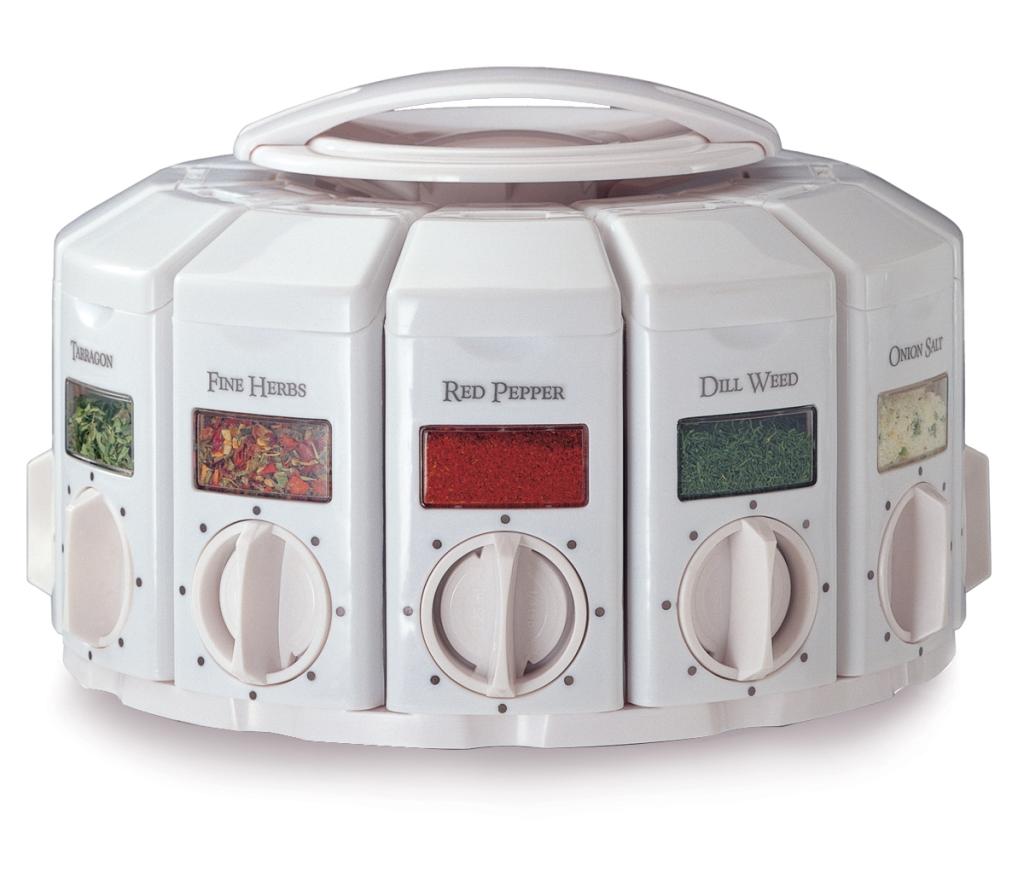 Cost: $23.99 or P1130.06
Where to buy: Amazon
With so many ingredients and tools that are sometimes recipe-required, cooking can be a messy task. Help your chef loved one organize the kitchen through this spice carousel that also acts as a dispenser and measuring tool.
Cost: $24.95 or P1175.28
Where to buy: Amazon
Measuring spoons and cups have an uncanny way of always being misplaced on times you need them most. That has annoyed your chef-friend more than once for sure. The Digital Spoon Scale indicates the measure of the ingredient on its screen. Give your friend this gadget, and he/she can get rid of the other measuring spoons and cups that always hide.

Cost: P2,430
Where to buy: Abenson
If you think you can only make waffles on a waffle iron, think again (and creatively this time). This gadget holds endless possibilities for hassle-free cooking of french toast, brownies, cookies and lots of other awesome dishes. Give your friend a waffle iron for Christmas, and watch your favorite chef's face spell love-at-first-sight.
Here are just 8 of the many non-waffle recipes you can make using a waffle iron.
Cost: P219.99
Where to buy: Lazada
Why opt for a knife and a chopping board when you can use the Slap Chop Food Chopper? The Food Chopper is a simple and very affordable gadget that will have a big impact on the entire cooking process; the taxing step of chopping will be easier and finished in much less time.
Cost: P249.00
Where to buy: Lazada
There's no need to settle for eating dishes swimming in fat. Yes, fat is flavor, but absurd amounts of it is disgusting not only for the tongue and health, but also for the eyes. The Fat Magnet will make removing excess fat incredibly easy for your chef-friends, which is a win for both your friend's present and future (healthy) self.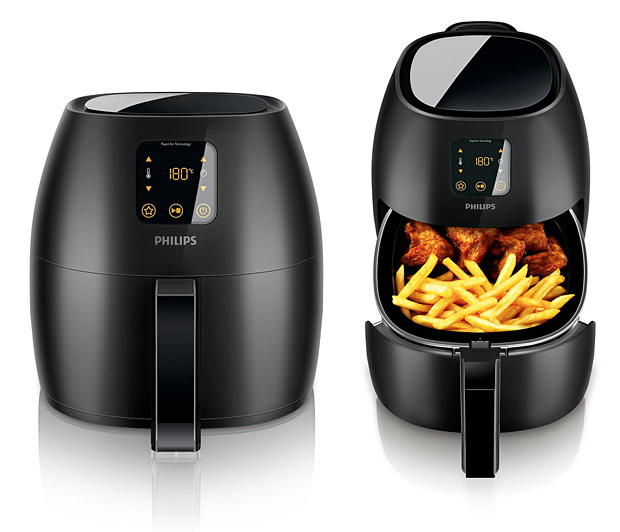 Cost: P10,495
Where to buy: Anson's
Investing on an Air Fryer is absolutely worth it, and so is the home chef in your life. It's very difficult to stay away from fried food completely, especially with its prominence in Filipino cuisine. This gadget gives you the unique comfort crispy fried dishes brings, but without the grease. Your chef-friend will only need a teaspoon (if any at all) of oil to fry, and he/she can expect the same crispy results.
Calling out all home and professional chefs! What kitchen gadget will get you beaming this Christmas? Make Christmas shopping easier for your loved ones, and share your wishes below!