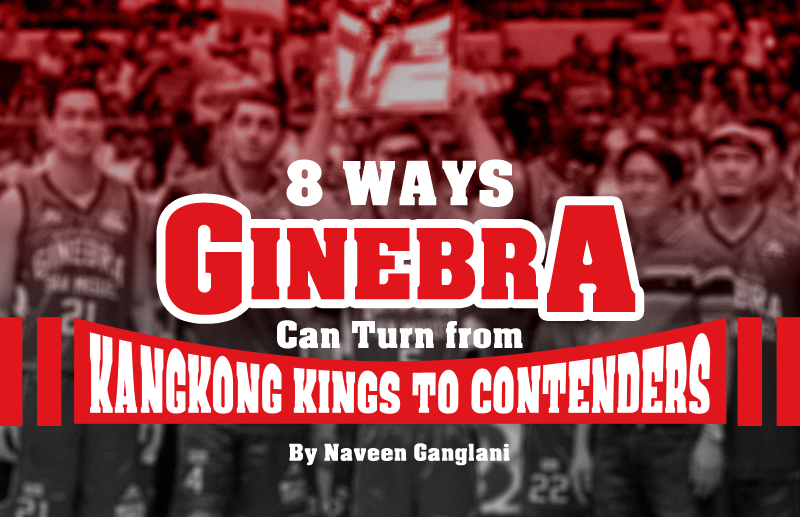 It hasn't been easy being a fan of Barangay Ginebra San Miguel. It's been seven years since the popular franchise last won a PBA championship, and during that stretch the team has seen a carousel of coaching changes, numerous head-scratching performances, and, well, a number of trips to Boracay.
Ginebra has the potential to be a great squad, having numerous talented players. That's the reason the team's loyal fans and many critics continuously wonder why the Gin Kings always see themselves out by the quarterfinals. Some fans aren't even asking for a championship, but would it be so much to see the team, at the least, make it to the semis?
Here are 8 ways how Ginebra, who has earned the nickname "Kangkong Kings" due to their lackadaisical performances in the past few years, can turn back into a lethal force in the PBA: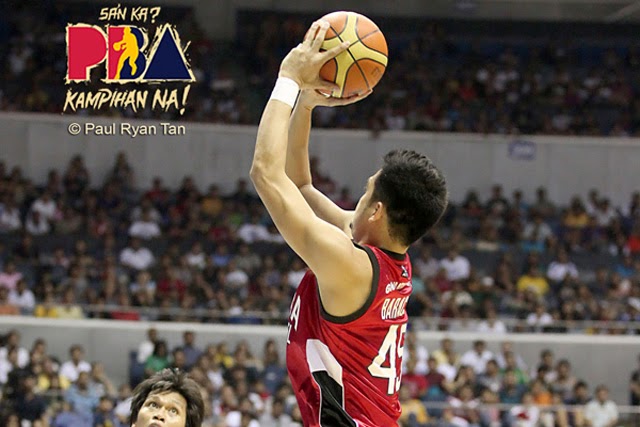 Ginebra needs more shooters to spread the floor and open up the paint for bigs Greg Slaughter, Japeth Aguilar, Dave Marcelo and whoever import they acquire.
Maybe via trade, free agency, or draft, the Gin Kings need to add another sniper because Baracael is the team's only consistent threat from outside. Joseph Yeo is more of a slasher; having him spot-up takes away his strength. Mark Caguioa is more of a mid-range shooter and he's not always consistent.
Too often in the past conferences has the paint been clogged for Ginebra. It's time to change that.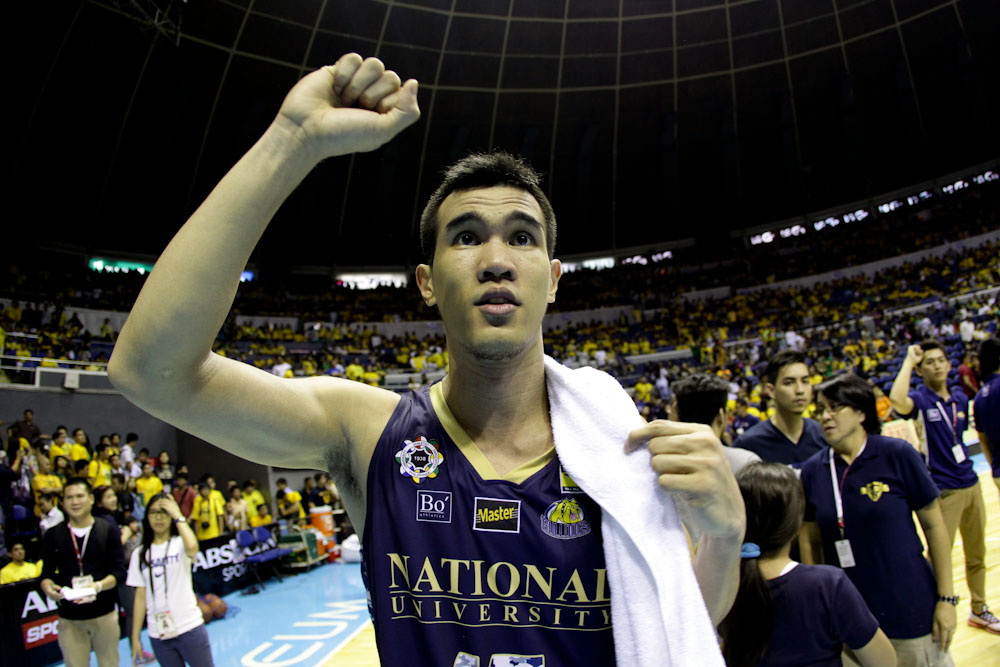 Ginebra landed a steal of a deal by sending Dylan Ababou and James Forrester to Barako Bull for their first round pick in 2015, which is currently projected to land in the top three. That would give the Gin Kings the chance to nab someone like Troy Rosario, Chris Newsome or Garvo Lanete, among others.
Ginebra must use the pick to get someone they can utilize for the future, not someone to bury in the bench like they did with Forrester, and are currently doing with Rodney Brondial. If they can get someone who'll turn out to be someone that energizes the team, then even better.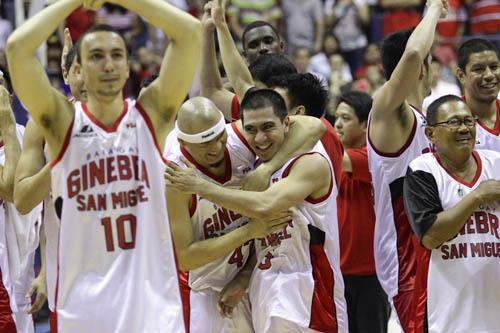 The last time Ginebra made the top four of a conference was in the 2014 Philippine Cup. Four conferences have passed since. To earn their way back to contender status, Ginebra must first earn respectability among the league's heavyweights. Making the semifinals is a key step to doing that.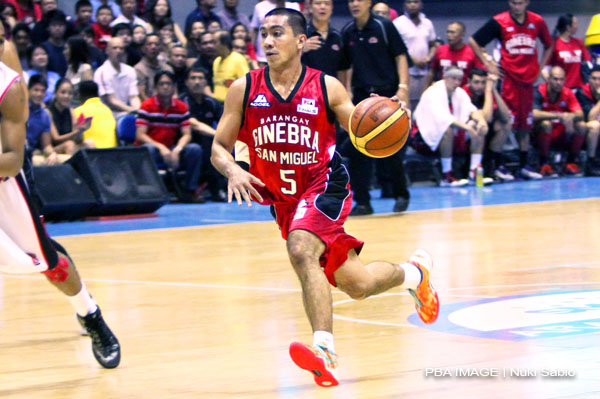 LA Tenorio can run a team. He's one of the best point guards in the PBA. He started for Gilas-Pilipinas during their international tourneys in 2014.
Sure, his performance as of late hasn't been what we're accustomed to seeing from him. But that may be just because his confidence has been rattled by the constant pressure from fans—some of whom are asking for him to be traded.
Unless Ginebra can get Paul Lee, Jayson Castro or Stanley Pringle for Tenorio, they must go to the public and say that they are not trading him. He can be the engine that runs a Ginebra squad that contends for championships. But for him to do that, he needs to play the game's most important position without added weight on his shoulders.

Ask any coach or basketball expert and they'll tell you continuity is the key to breeding long-term success. Not a shocker: continuity is something Ginebra doesn't have.
The team had Ato Agustin as coach last year, replaced him for Jeff Cariaso, then brought him back after Cariaso had the job for just two conferences. Then, Agustin was replaced by Frankie Lim after one conference. That's not how a normal basketball team should operate. That's a carousel.
Hopefully Lim has a longer leash with this team that his predecessors did. Maybe then the Gin Kings can finally build a foundation for longevity.
Which brings me to number 3.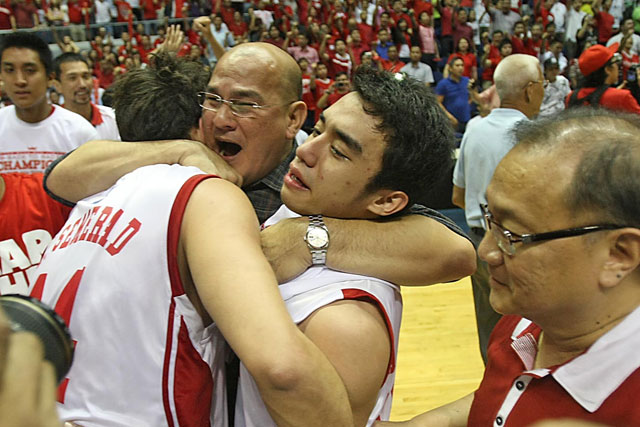 He didn't win four championships in the NCAA for nothing.
Lim has already made an imprint on Ginebra, trading Ababou and Forrester and getting Marcelo. This could be an indication that Lim has roster control over his lineup, which is a good thing. Management has controlled the team over the past conferences, and look where that got Ginebra.
Lim's basketball knowledge is superb, and many are confident he will improve the team. But he should be given at least a year to turn things around for the franchise. Firing him after a conference or two just because the team didn't perform well enough would continue Ginebra's current unorganized dynamic.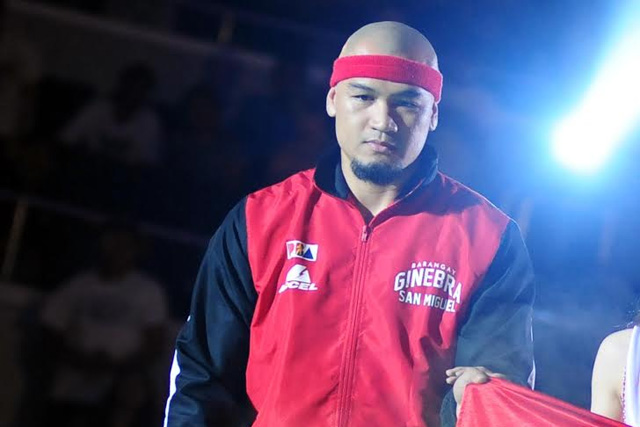 Jayjay Helterbrand and Caguioa will forever live in Ginebra lore for what they've done to help the franchise. Also, it's 2015. Both are closer to retirement than they are to their primes. Their play has dropped over the last few conferences, and the extended minutes they're getting is trumping the development and potential of younger guys in the team.
Yeo is better than Caguioa at this point, and possibly so is Chris Ellis, who's not getting enough playing time. Billy Mamaril also played way too many minutes before he was traded. Now, we get to see what Marcelo and Brondial can contribute to the team.
Out with the old and in with the new. It's time for Ginebra to infuse more youth in their lineups.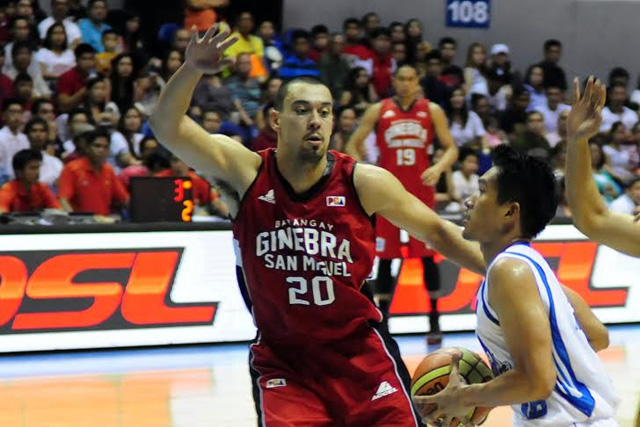 Greg Slaughter is tired of losing, and he should be.
Outside of June Mar Fajardo, no other PBA local big man can dominate like Ginebra's 7-footer. He averaged 17 points and 10 rebounds a game this past conference, but there were some games where his teammates weren't feeding him the ball enough.
There aren't too many who can guard Slaughter one-on-one. He's a demon to deal with in the post, he can make free throws, and he can protect the rim on defense. He's the best player of Ginebra. They need to let him carry this squad.
Forget run-and-gun. Greg Slaughter is the present and future of Ginebra. It's time they realize it.