Never Say Die! | Ginebra's 8 Greatest Moments in the PBA
Oct 12, 2016 &nbsp • &nbsp Jimbo Gulle
Never Say Die! |
Ginebra's 8 Greatest Moments in the PBA
By Jimbo Gulle

Nine after eight: that's the situation Barangay Ginebra San Miguel is in as it looks for its latest Philippine Basketball Association (PBA) championship in the current Governors' Cup Finals. Will the Gin Kings take the title over the Meralco Bolts? With their best-of-seven series tied after their Game 2 victory last Sunday (October 9), that could still be a possibility.
The San Miguel Corp. franchise hasn't won a PBA championship in eight years. Their eighth and latest came in the 2007-08 Fiesta Conference over Air21, making it high time for the Kings to add to their crowns. But whatever the outcome of the present tournament, Ginebra's legions have these past glories to look back on, in chronological order:
1979: Franchise joins PBA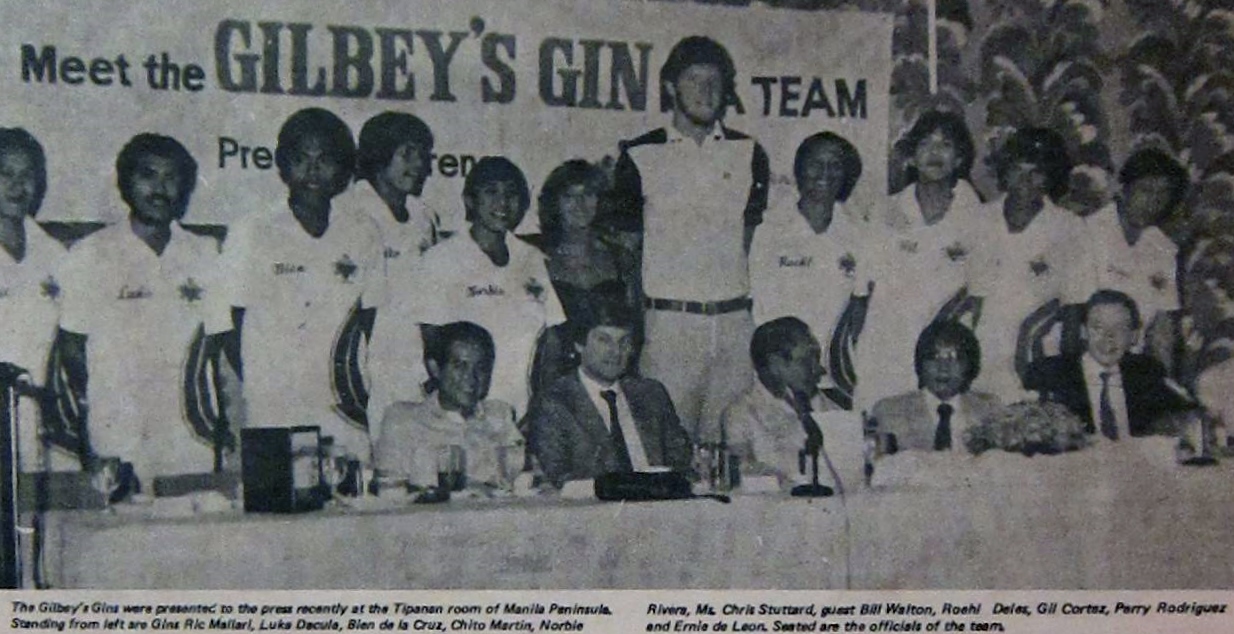 Greatness has to start somewhere, and for Ginebra it was in the form of its ancestor, Gilbey's Gin. Then owned by La Tondena Inc. of team founder Carlos Palanca Jr., the Gin Tonics placed fourth in the 1979 Invitational Tournament behind coach Pilo Pumaren, MICAA star Willie Tanduyan and imports Larry McNeil and Dean Tolson.
1984: Jaworski era begins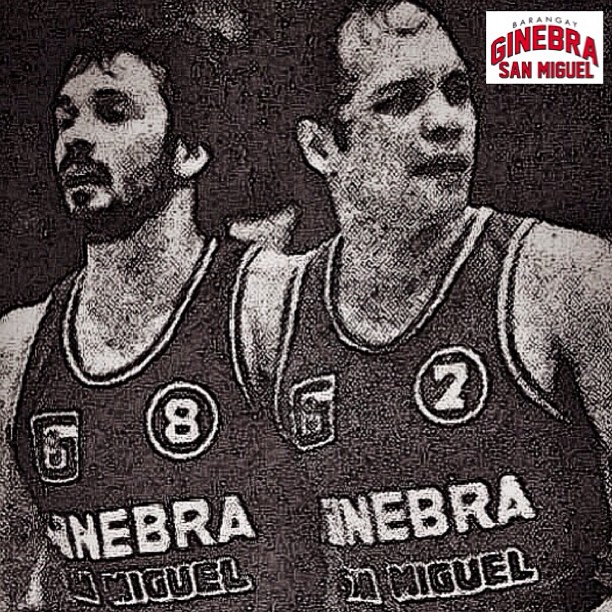 Robert "Sonny" Jaworski and Francis Arnaiz joined Gilbey's Gin from the disbanding Toyota squad before the start of the '84 season and lift the Tonics to respectability. As the longest tenured player-coach in PBA history, "Jawo" would lead the franchise to four championships. The era of "The Living Legend" ended when the team retired his No. 7 jersey on July 8, 2012.
November 5, 1985: "Never say die" is born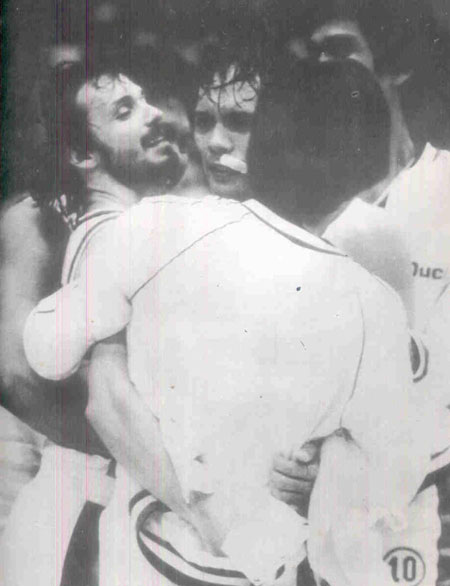 Jaworski gets his lip busted by Jeff Moore of the Northern Consolidated Cement squad, which also features the top national amateur team players (and future PBA stars). The playing coach goes to a nearby hospital to get stitches, comes back with Ginebra down by 15 points with eight minutes left, and promptly leads the Kings to a stunning 101-97 comeback victory.
September 13, 1988: Añejo wins first All-Filipino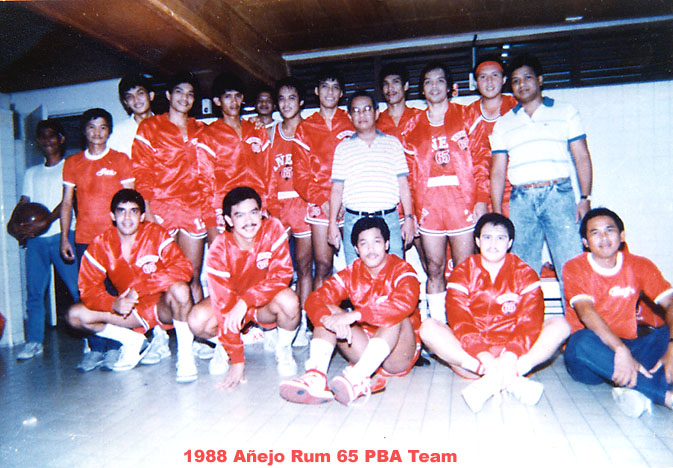 As the Añejo Rum 65ers, the Ginebra franchise is the underdog against PBA debutant Purefoods Hotdogs, which boasts young stars Alvin Patrimonio, Jerry Codiñera and Jojo Lastimosa and even league MVP Ramon Fernandez, Jawo's archrival. But with Fernandez suspended by his team in the finals, the Big J leads his boys to a 3-1 series victory and the team's first All-Filipino Conference crown.