Back in the day, Glee was known for its (mostly) amazing song covers that made us sing and dance along. The show also had special Christmas episodes that featured classic Christmas songs with a twist. Here are some of the best Glee Christmas songs you need to put on your holiday playlist.
"Baby It's Cold Outside"
Fans of the show can remember how they all shipped Blaine and Kurt, so when they sang this very flirty Christmas song let's just say every Klaine fan squealed with excitement. Chris Colfer and Darren Criss's cover of this classic song is perfect to listen to while enjoying your Christmas dinner with your special someone.
"Last Christmas"
We all know this classic Christmas senti song, Lea Michele and Cory Monteith's cover definitely had us asking "who hurt them". "Last Christmas" is the perfect hugot song for those who are part of the Samahan ng Malalamig ang Pasko.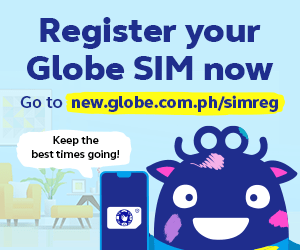 "Merry Christmas Darling"
Yet another senti Christmas song but this time, it's for those who are in long distant relationships. The wistful lyrics plus Lea Michele's soulful voice makes this cover a must-add to your sad Christmas playlist.
"All I Want for Christmas Is You"
Enough with the sad songs! Get your dancing shoes on as the cast of Glee put their signature twist to this feel-good Christmas song.
"Extraordinary Merry Christmas"
The show's second Christmas special featured two original songs. The first is this feel-good dance-pop duet by Darren Criss and Lea Michele. It's a little cheesy, but if you're spending Christmas with your special someone, you're bound to get a little cheesy.
"Christmas Eve With You"
Christmas Eve with You is the second original Christmas song from the show, and although it wasn't included in the show the song was featured in the Christmas album. The songs sweet sound makes you want to cuddle with your special someone.
"Santa Baby"
Naya Rivera's alluring voice will add heat to your Christmas playlist, perfect for when you're longing for "Mr. Santa" to bring you something special for the holidays.
"Do They Know It's Christmas"
This song is perfect when your HR makes all of you sing at your annual Christmas party. The song's message of giving love as well as appreciating all the blessings one has received is the perfect heartwarming Christmas song!
What is your favorite Glee Christmas song? Tell us below!