Thinking of where to go on your next date or catch up session with friends? Stress no more because you can never really go wrong with a stunning view thanks to the newly opened Greenhills Skyline.
A more enjoyable dining experience awaits mallgoers in Greenhills as Ortigas Malls converts the roof deck of the iconic Connecticut Arcade into an open-air lifestyle hub. Dubbed the 'Greenhills Skyline', the neighborhood alfresco offers panoramic views of the city which makes it a perfect place for meet-ups over good food, coffee dates, and even sunset cocktail sessions. With the Greenhills Skyline finally launched on April 21, here's what people can experience in the new lifestyle hub.
Delicious food and outdoor dining

Greenhills Skyline prides itself as a dining destination with its wide selection of restaurants. Delight in personal conversations with your favorites from Italian and Filipino restaurants, or relish pica-pica sessions with sushi, shawarma, wings, corn dogs, fresh fruit, juices, and more!
Good coffee

At Greenhills, people work hard and play hard. They can work or bond over a good cup of coffee at Kape Imperial. This cafe serves 100% single origin Philippine coffee, supporting local farmers. Alongside their coffee offerings is local craft beer (Boondocks and Weekend Craft Ale), dried fruit tea, and fresh vegetable juices.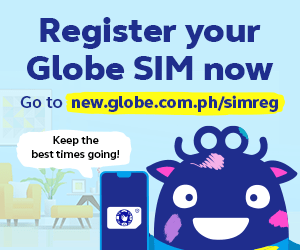 Urban Garden

The Greenhills Skyline features an Urban Garden where people can buy fresh produce during weekends. They can choose from a wide selection of freshly-picked herbs and vegetables, as well as access Mayani — a farm-to-table setup that helps over 70,000 local farmers bring their products to customers in the city.
Sunset Bar

Looking for a place to spend your weekend nights? Enjoy the best-tasting cocktails with stunning sunset views at the Greenhills Skyline's Sunset Bar. With the expert bartenders from Luna Sunset Bar, people are sure to get their pinkies up as they groove to good music and feel the good vibes all around.
Here's a full list of the merchants you can find at the Greenhills Skyline
Aside from Kape Imperial and Luna Sunset bar, you can find about a dozen other stalls to get food from. Check out a glimpse of what they have to offer:
Tuna Town Ihaw-Ihaw – Grilled tuna, squid, barbecue, chicken, hotdogs
King Shawarma – Fresh-from-the-oven beef and chicken shawarma with pita, burger, or rice
Monster Burger – Uses 100% Australian beef patties for their burgers and complements them with fresh lettuce, tomatoes, cheese, and condiments. They also serve keto burgers for more protein and lesser calories.

Takamura Sushi and Ramen –  Quality and delicious Japanese food (ramen, maki)
House of Pizza and Pasta – Delectable pizza (pepperoni, Hawaiian, Margherita) and pasta flavors (bolognese, carbonara, alfredo)
House of Crispies – Fried quail eggs, hotdogs, siomai, calamari, crispy shrimp

Fresh Deli – Fruit shakes, juices made from fresh mangoes, bananas, watermelons, and seasonal fruits like avocado and dragonfruit.
Zhai's Delights – Filipino favorites halo-halo, banana con yelo, and mais con yelo, piña coolada, buko pandan, mango loco, and dulce de leche.

Wings on Wheels – Chicken sandwiches, vegetarian burgers, and chicken wings in a variety of flavors: honey sriracha, garlic parmesan, classic buffalo, jack daniels, spicy Korean, and lemon glazed
Hungry for Hungarian – Hungarian sausages, authentic Vigan empanada, and corndogs for snacks.
Mix n' Munch – Flavored fries, flavored chicken nuggets and poppers, cheese sticks, and savory fries
Alfresco dining lounges

Once you've got your food orders, you can chill at a few dining lounges. There's a corner with bean bags where you can relax, a section with couches and chairs for a more comfortable experience, and an area with bar stools and waist-high tables.

Pedway Go Kart

Eating your fill of good food isn't the only thing you can do at Greenhills Skyline. Adjacent to the food stalls is the Pedway Go Kart where kids and kids at heart can rent pedal go-karts. You can pedal to your heart's content and go around the track. If you prefer actual biking, Ortigas Malls will soon dedicate a trail for bike enthusiasts.
Zumba and yoga
If cycling isn't your activity of choice for exercising, you'll be glad to know wellness sessions for zumba and yoga will be hosted regularly at Greenhills Skyline. Stretching or dancing to a lively tune as the sun goes down seems like a great way to end a stressful day.
The Greenhills Skyline will be open Thursdays to Sundays from 4 PM to 12 MN. 
Check us out on Facebook, Instagram, Twitter, TikTok and YouTube, to be the first to know about the latest news and coolest trends!