Guide to Your First Pride: Metro Manila Pride March 2019
Jun 27, 2019 &nbsp • &nbsp Nissie Arcega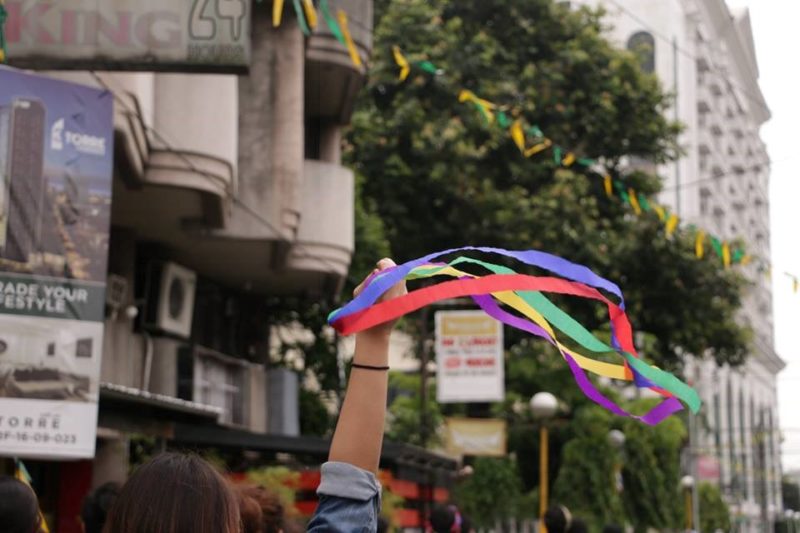 Pride month is coming to a close, and there's no better way to culminate with a huge, rainbow-filled march with all members of the LGBTQ community, their allies, and everyone in between! If it's your first time attending, we've got a handy guide that will answer all your questions.
Know What Pride is All About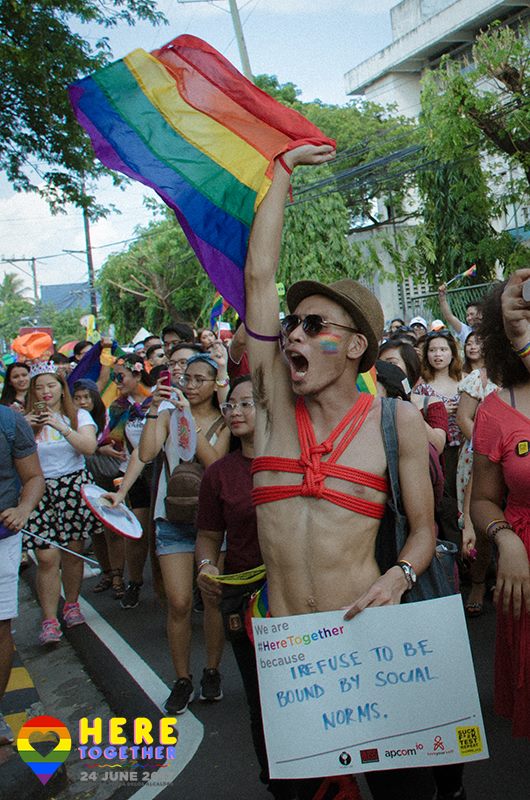 Pride is a global, political movement. It celebrates queerness, and the pride each member feels about being who they are. It's also an opportunity to take a stand and speak up about the oppression that  LGBTQ members experience on the daily, and how we as a society can change that. This year's theme is a testament to that: #ResistTogether
When, Where, How?
Ready na ba kayo, mga mahal? Wag mawala on the way to Marikina Sports Center on June 29. Simply click on this link and enter where you're coming from: https://t.co/QcW2PwIoYk

Five days to go! #ResistTogether✊🏼🏳️‍🌈 pic.twitter.com/jQJR6Haejf

— 🌈Metro Manila Pride (@mmprideorg) June 24, 2019
Pride March starts at around 3 PM, but the festivities start as early as 12 noon at the Marikina Sports Center. You can get there via commute or drive, but leave a little bit earlier than you should as most roads around the venue are expected to have heavy traffic! If you have a car, grab some friends and carpool the gay way to the venue.
You can bring your friends, or go alone and make new ones!
The LGBTQ movement is all about inclusiveness, which is to say you can bring as many friends, lovers, family, and officemates as you want, even the straight ones! If you have no one to go with you, you can definitely fly solo like the strong independent woman you are.  Pride is also a celebration of the spirit of community, so you'll definitely come out with new friends after. The best part? They already support the movement!
Prepare for the sun! And the rain!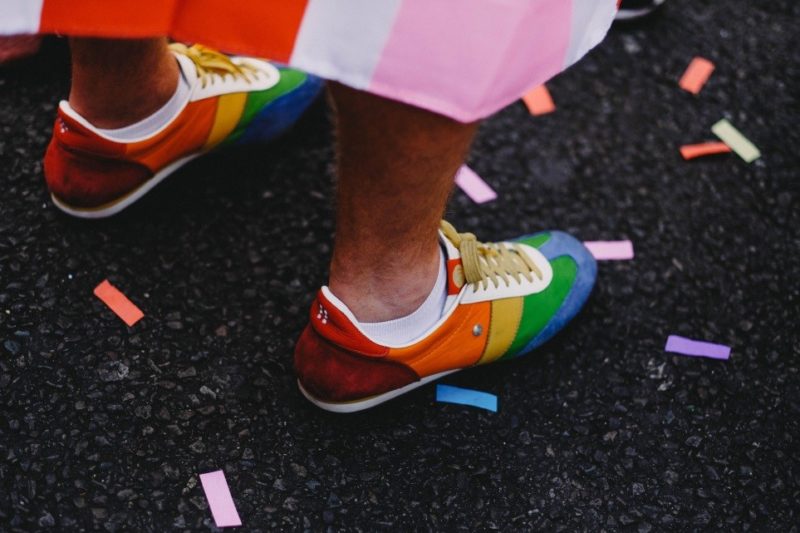 Let's not forget that we're in a country with weather more temperamental than your last ex. Make sure to wear a comfortable rainbow-themed outfit, with your comfiest pair of weather-proof shoes or sandals. Don't forget to bring water, an umbrella, sun glasses, a fan, and extra clothes. And most importantly, don't forget to moisturize and wear sunblock before you leave!
Take care of yourself and your fellow pride marchers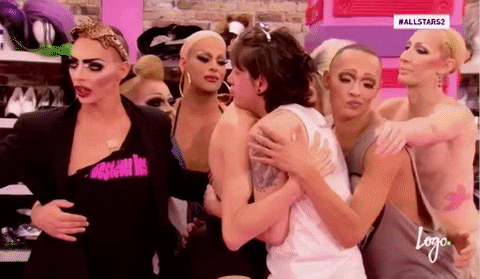 For a lot of people, pride can be overwhelming, especially if it's their first time. Don't forget to go to designated bathrooms as soon as you feel like it. Pace yourself and take a break every now and then. Critically, if anyone has a panic attack during the parade, just remember to give them space, let them breathe, and stay with them until they feel better. If you might need special attention, always brief a buddy and prepare for what you might need to manage it. All together now: If you can't love yourself, how in the hell are you gonna love anybody else?
It's also encouraged to help make the march more accessible for everyone. This can go as far as making sure that those who are differently-abled are attended to by clearing pathways or accompanying them, or as simple as having an extra bottle of water for someone else.
Ignore the protesters.

Pride also tends to draw those who are against it, and anti-LGBTQ protesters might be at the parade as well. Although the whole point of the march is to stand against exactly this type of behavior, these encounters can escalate real quick, and they're usually there to provoke an aggressive reaction from the marchers. This can get frustrating and infuriating, but the best way to deal with it is to just ignore them and focus on spreading your rainbow wings.
Brush up on your history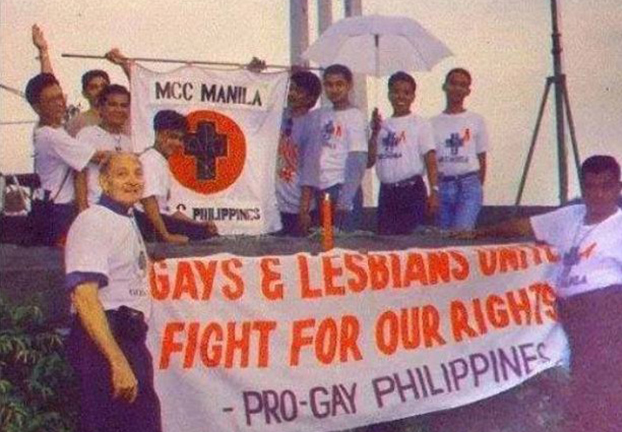 Protests are always a tandem of praxis and theory. Part of this is knowing the history of what you're celebrating and fighting for. You don't have to be on the level of a queer theory professor, but you can take this opportunity to learn about how pride came to be, especially with this year's pride commemorating the 50th anniversary of the Stonewall Riots. Additionally, did you know that pride in the Philippines was initiated by a community church? Find out more about Fr. Richard Mickley and the first Pride March in the Philippines.
You don't have to go to be a part of Pride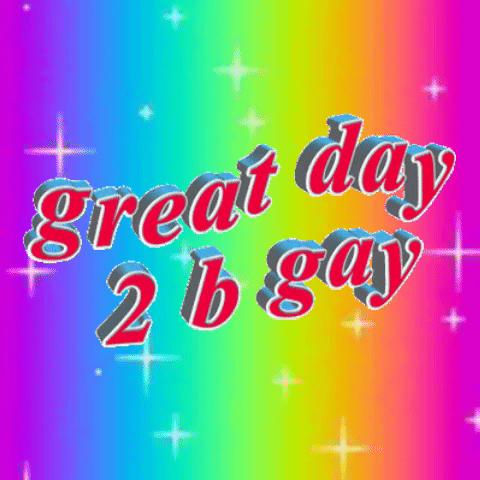 If you can't make it to the march, there are other ways to get involved in the LGBTQ movement. You can donate, attend other pride-themed celebrations that are more your speed, supporting LGBTQ advocacies, or by simply telling your own story on social media. Just like there's more than one way to be queer, there is definitely more than one way to get involved.
Got more questions about pride march or pride in general? Comment below!