There's no better time to experiment with your looks and go crazy with it than in the middle of a quarantine. For those of you who've always had hair dyeing on your bucket lists, now is a good opportunity to actually try it out. Because if it doesn't go well, you'll just be stuck at home anyway. On the upside, if it does go well, you'll have a new look to sport once this quarantine lifts. The following online stores offer permanent, semi-permanent, and temporary hair dyes in a range of colors from mild to wild.
(But before you dive into the world of hair dyes, make sure you have researched properly on how to DIY your dye job. Also, do patch tests on your skin first before applying the dye to gauge if you'll have an allergic reaction.)
Huenicorn

Browsing through Huenicorn's Instagram page will give you the strongest urge to have your hair dyed an eccentric combination of colors. They are actually a physical salon with branches located in Kamuning, Q.C., Sampaloc, Fairview, and North Caloocan. But since you obviously can't visit right now, their online store is the next best thing.  Huenicorn gives you 44 colors to choose from ranging from pastels to bright ones and they have non-bleach sets too.
The quickest way to get your hands on their hair dyes is by checking out their Instagram highlights and looking for a city distributor or reseller near you.
Pimp My Hair
View this post on Instagram

Pimp My Hair has affordable hair bleaching sets, hair dyes, color treatments, and other hair care products. Their bestselling Unicorn Dream Set (P365) includes a color treatment, bleaching set, and a pair of gloves. Once you're done, it will give you coveted multi-hued pastel-colored locks. They also have vibrant dyes for green, yellow, and sunset orange hair. Reach them through Facebook or order from their Shopee account.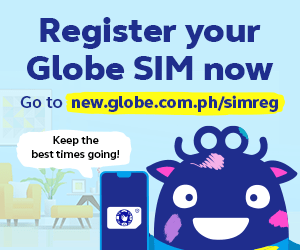 Bonggakadye
View this post on Instagram

Bonggakadye has bio organic hair dyes meaning their supplier formulated the products themselves which makes it less damaging than those used by professionals. Their dyes aren't permanent, it will last for 3-5 weeks depending on how you care for your hair. For inquiries on their available shades or how to purchase their items you can send them a DM on Instagram or send them a text via SMS/Viber at 09164073303.
Hair Paint Manila
View this post on Instagram

Hair Paint Manila offers temporary and semi-permanent hair colors that come in conditioner-based, powder-based and cream-based variations. Their Paint Pots (P249) is a temporary dye that has shades from aquamarine to coral. For their powder-based dyes you can choose from vibrant or pastel hues, and their cream-based dyes also come in organic formulation. Their hair color and bleach developer set starts at P230.
Send them a text on Viber at 09054571361 to place your orders.
Rainbow Head
View this post on Instagram

Rainbow Head is an authorized dealer of Arctic Fox, Manic Panic, Sparks, Lunar Tides, Pravana, Iroiro, and more, in the Philippines. They have been in operation since 2012 and have provided thousands of Filipinos with world-class products. Although a bit on the pricey side, you can be sure hair dyes and other hair products from them will be of high quality. Check out their price list here.
Care to Beauty

Care to Beauty has stocks of Phyto Color, boxed permanent hair color dye. This particular dye is ammonia-free and enriched with botanical pigments that guarantees a natural intense shade. Their available shades range from black to varying degrees of brown and blond. If you're too afraid to commit to vibrant colors but think your black hair is too dull, you might want to experiment with their dyes first.
Watsons

If you can't come to Watsons, Watsons will come to you. You can continue your cosmetics and other essentials shopping on their website. You can even purchase boxed hair dyes for as low as P50! Watsons has stocks on brands such as L'Oreal, Revlon, Glamworks, and Kolours. Their delivery schedule is Mondays to Sundays from 11 AM to 5 PM. Check out if they deliver to your area.
BeautyMNL

It was a relief when BeautyMNL announced they were ready to deliver online. You can now purchase your skincare and body care essentials and your hair color needs too. Their website only carries boxed hair color from brands like Liese, Naturtint, and L'Oreal. Although you might not find a vibrant swatch range, there are basic shades you can start with.
What other online hair dye stores do you know?