We welcomed 2020 with glee. It was a new decade, a new year to try to get our lives together. We were excited with our planners and had scheduled trips with the barkada as far as December but little did we know that the new year would stun us. Our hopes and dreams started thinning out when we were welcomed with natural disasters and now, a global pandemic with an indefinite end. Thanks to these 2020 memes, we are able to laugh amid the uncertainties of these times.
Oops, she did it again
My plans 2020 pic.twitter.com/lBLmwV7wBJ

— Ian Olympio (@ianolympio) May 20, 2020
Britney Spears recently revealed that she ended up accidentally burning her gym down after leaving two scented candles unattended. And this isn't the first time she's started fires. In 2002, she nearly burnt down a New York City apartment and in another account, she ended up burning her mom's bathroom. Britney, next time just step away from the flammable objects.
Freaky Friday
My Plans 2020 pic.twitter.com/bb5FIhwN6i

— not lindsay lohan (@drugproblem) May 19, 2020
How we wish 2020 was just a big mix-up that a fortune cookie can fix.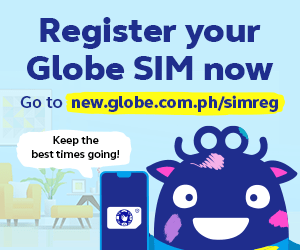 Gone Girl
My plans 2020 pic.twitter.com/DOMaC65p8H

— femme fatale 2.0 (@eliesaaabs) May 19, 2020
Our 2020 plans: it's gone, girl.
Parasite Edition
my plans 2020 pic.twitter.com/CQY7njq5Bm

— mio (@spdrvrs) May 18, 2020
2020 seems like a huge peach and the Earth is allergic to it, just like Moon-gwang from Parasite.
my plans 2020 pic.twitter.com/qLK8wmOqWC

— stan of cleves (@alex_abads) May 18, 2020
The Kim family was us until a wild Moon-gwang appears and ruins the mood for the entire year. Also, Parasite winning in the Oscars is probably one of the last good things that happened this year, TBH.
Pathy with an "H"
my plans: 2020: pic.twitter.com/TRwlsaiLxk

— Powie (@powiecan) May 20, 2020
Fans of I'm Drunk, I Love You, where you at?! Carson just wanted her bagnet with best friend Dio until Pathy with an "H" — who is apparently vegan — came along. How can anyone resist bagnet though?
Ref ni Mama Edition
My plans: 2020: pic.twitter.com/TxmY1RxOiX

— Jai Cabajar (@jaicabajar) May 22, 2020
It's not a Filipino household if you've never experienced this. Emotional whiplash much?
500 Days of… Quarantine?
My plans 2020 pic.twitter.com/bIRwbNIS9g

— Joseph Gordon-Levitt (@hitRECordJoe) May 20, 2020
Actual representation of us thinking that the quarantine will be over in a month or two VS 69 days later. What does it feel like to see the outside world, Kuya? How many seasons of quarantine will we have in the future? Will the government finally have concrete plans about mass testing?
Brooklyn Nine-Nine Edition
my plans 2020 pic.twitter.com/C23ksZs1oo

— Risa 🦋🐠 (@risarodil) May 20, 2020
We were all Gina Linetti's at the beginning of the year, thinking that it's a chance to be better. Little did we know, 2020 would come like a speeding bus and hit us as early as January with the bush fires and volcanic eruptions.
How's your 2020, so far? Tell us below!