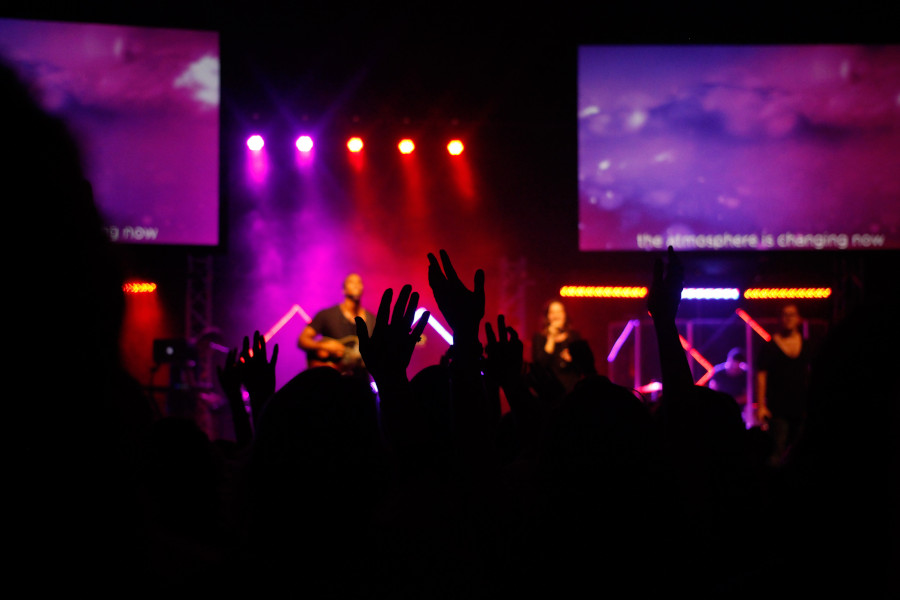 Pinoys may never celebrate Halloween as much as our Western friends do but we do our best in making sure we don't miss out on the festivities! Jump from gig to gig across the metro this Halloween and don't forget to go all out and creative for your costumes! This only comes once a year after all.
San Miguel Oktoberfest: JackTV MADFest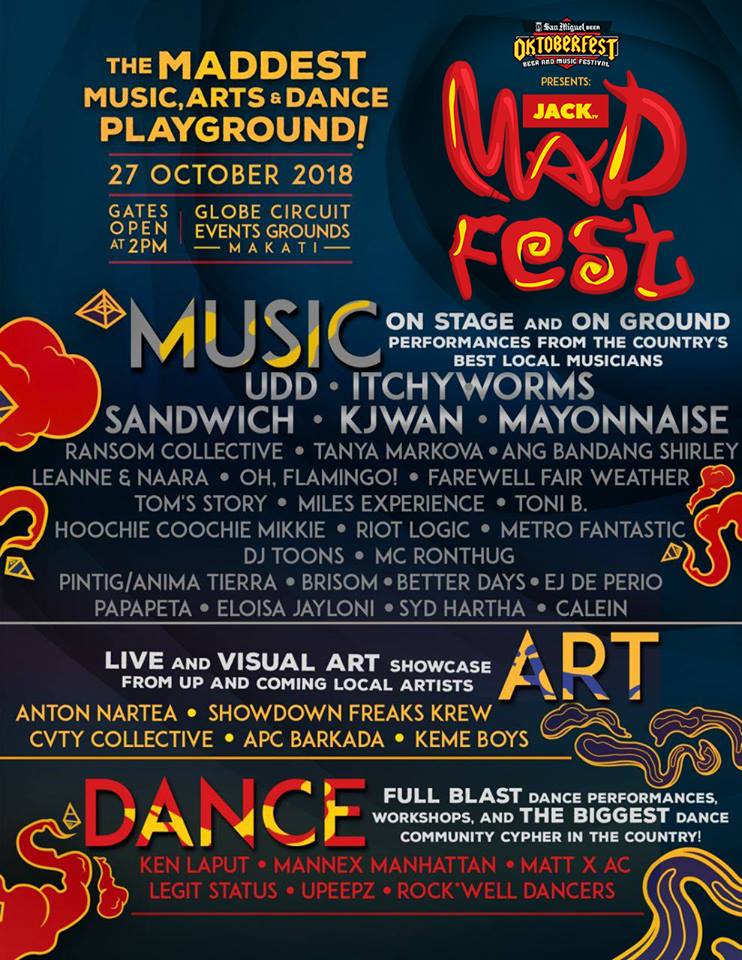 Pour your heart out at this year's Mad Fest brought to us by San Miguel Oktoberfest and Jack TV! Invite your friends to join the maddest music and arts playground and dance to the tunes of UDD, Sandwich, Itchyworms and many more! Check out this link to get free tickets to the party!
It's An Invasion!: A Halloween Party That's Out Of This World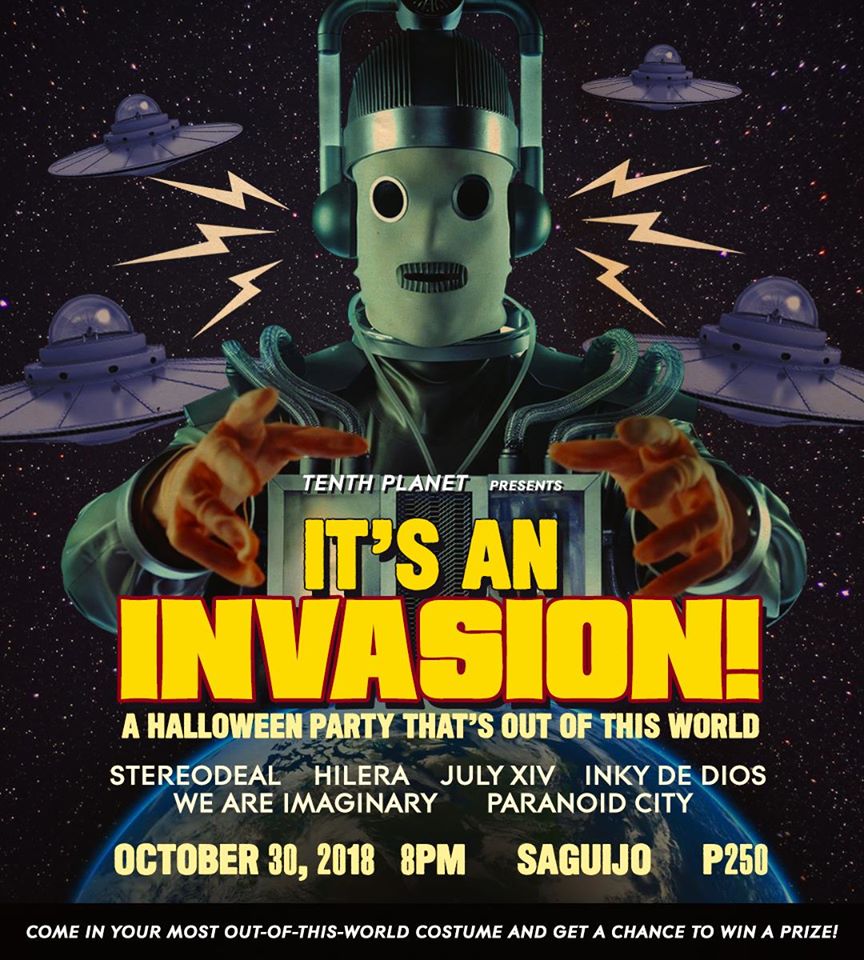 Celebrate with Stereodeal as they turn a decade old! Make sure you're in a head-turning out-of-this-world costume for a chance to win a prize.
Para sa Mga Takot Masaktan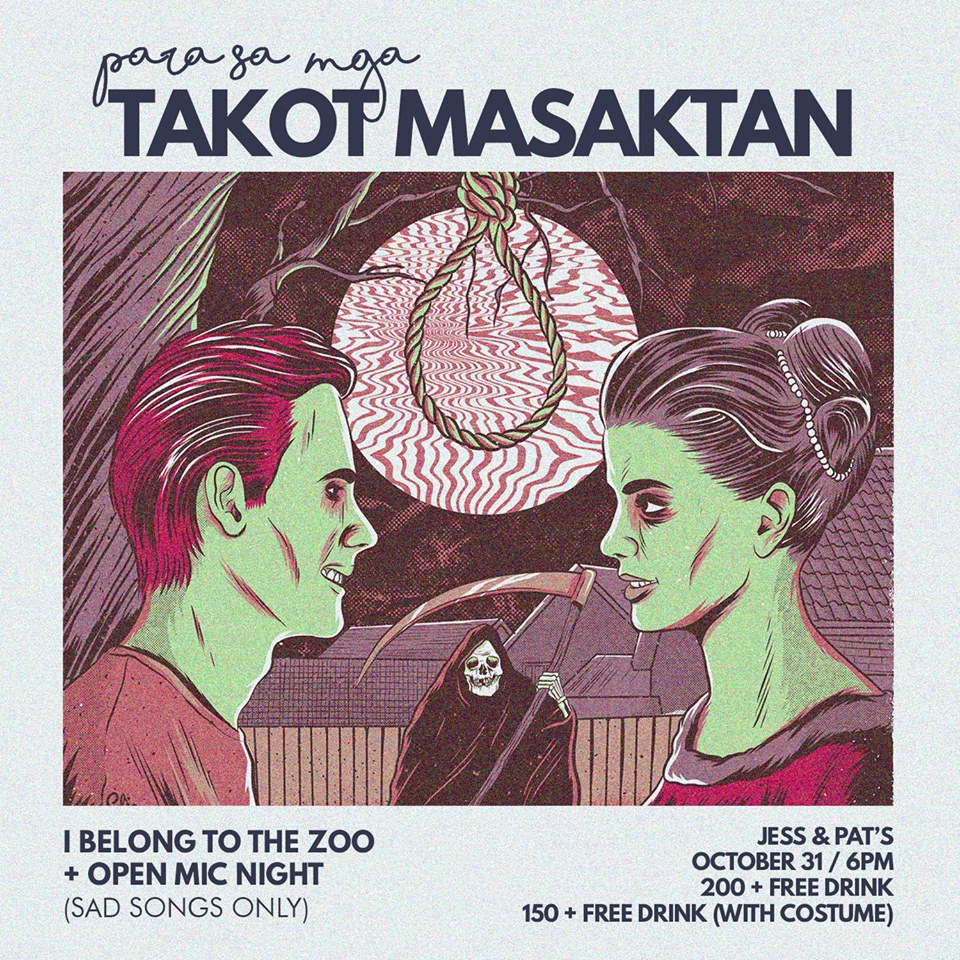 Because nothing is scarier than a broken heart.
Santelmo: Halloween Music Party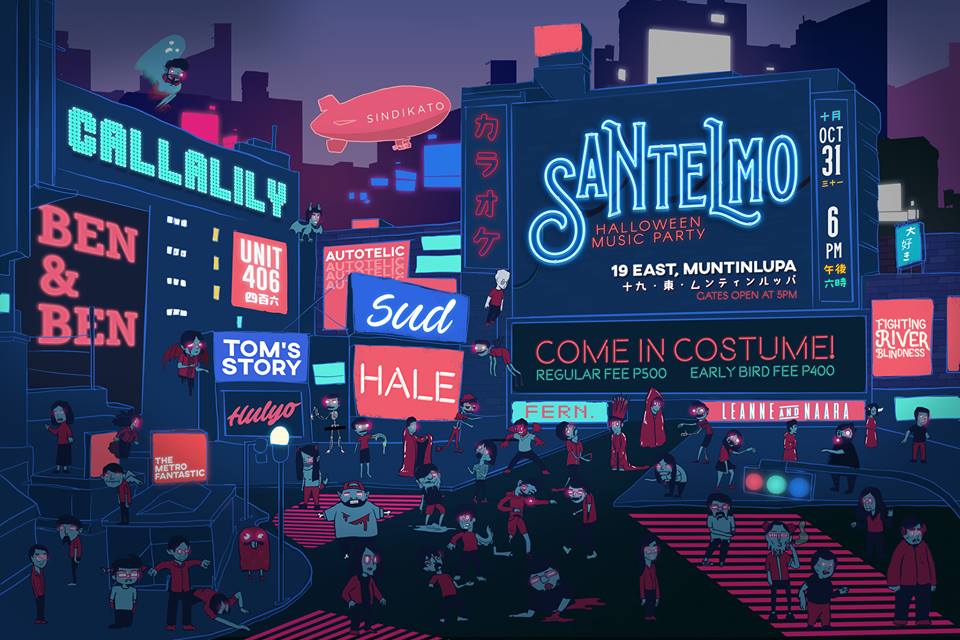 The newest Halloween party brings us the greatest OPM acts for a night of fun. Don't forget to come in your costume for that true Halloween spirit!
Patay na Patay!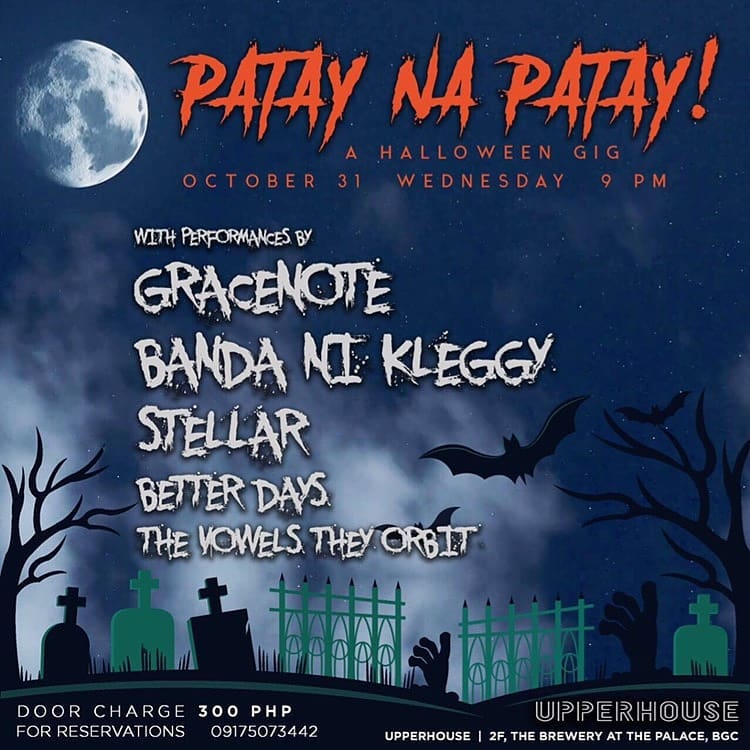 Chill with Gracenote, Ang Banda ni Kleggy, and more at Upperhouse BGC!
Indie Ka Pasisindak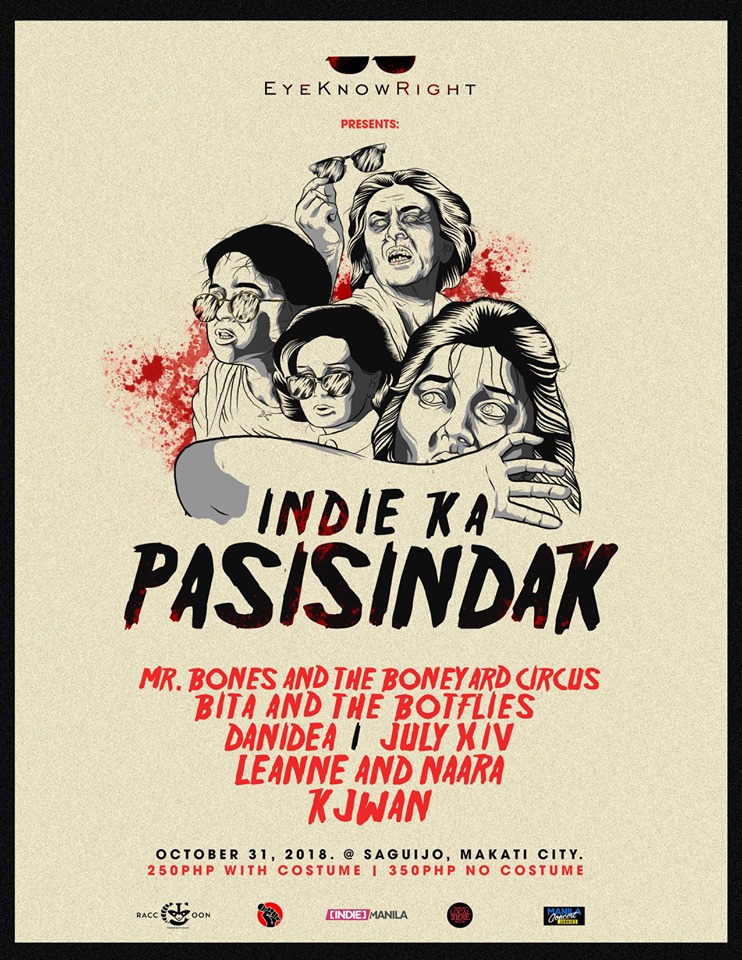 Eyewear brand Eye Know Right will be hosting a Halloween gig at Saguijo and if you're debating on whether or not to come wearing a costume, you might want to take note that those with costume will pay only P250 entrance fee and those without will have to fork over P350 (both comes with free beer).
Creepin it Real: XX XX & 20:20 Halloween Ball
Details are yet to be announced but keep an eye out for this one, it's going to be a blast for sure!
Day of the Dead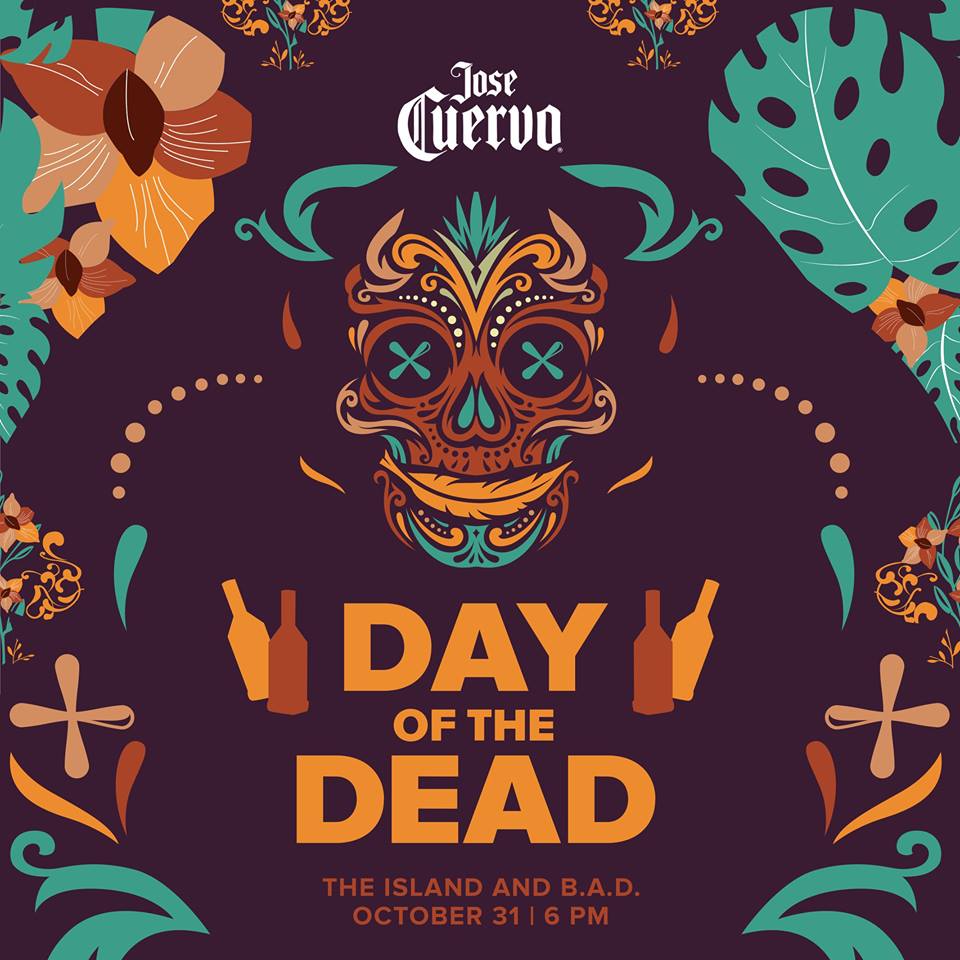 Celebrate the Day of the Dead and party with DJ Bad boy Jeff, Euric, Katsy Lee plus more special guests. Entrance to The Palace is free but there's a strictly no costume no entry rule! So don't be a party pooper and make sure to dress up!
Know any more gigs and parties we can crash? Share it with us below!