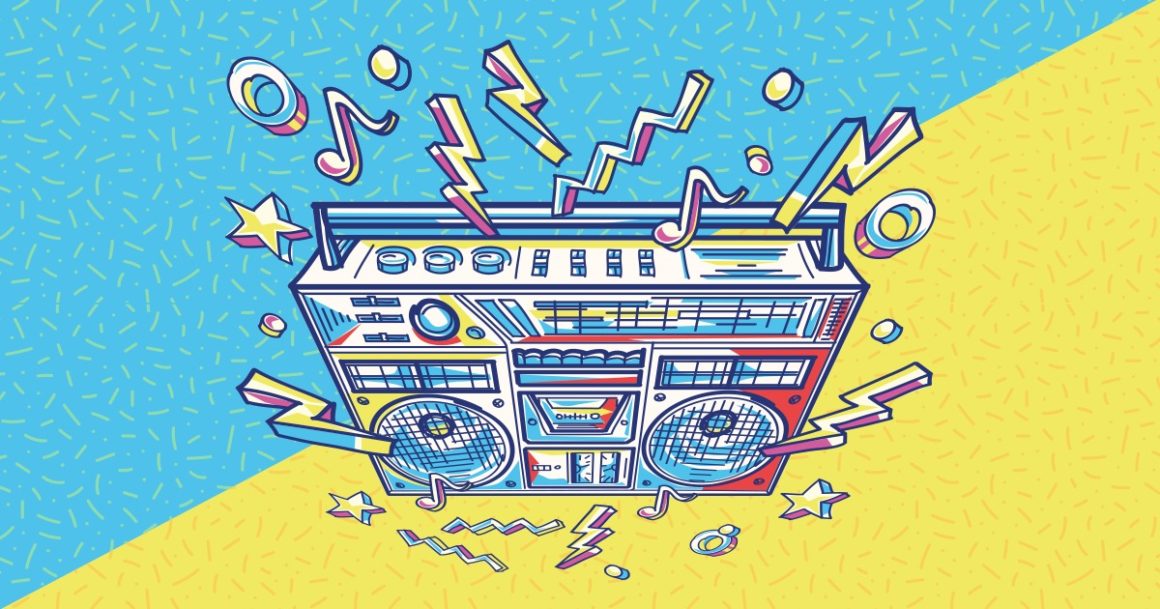 Nothing brightens up the day than a dose of nostalgia, or a great piece of music. Which is why we're giving you both.
Revisit the 80's, 90's and the early 2000's with these classics, and see if you can resist not singing along:
The Outfield- Your Love
This English rock band made it big in the US in the early 80's despite being relatively unknown in their homeland. Their brand of melodic rock music resonated with Americans in that era, even getting a kick out of the band's name, which was taken from their favorite sport.
Starship- Nothing's Gonna Stop Us Now
For guys in the 80's, Kim Catrall was the bee's knees. And for the girls, Andrew McCarthy was the bomb. In 1986, the movie Mannequin, featuring these American sweethearts, was released. It eventually became a cult favorite, and the lead song from its soundtrack would become a staple in videokes everywhere.
Kenny Loggins- Footloose
Another anthem from the 80's, "Footloose" was from the movie of the same name. If you ask us now what made the movie famous, we're not sure what to tell you kids. It's obviously not Kevin Bacon's footwork. It probably has something to do with teenage rebellion. One thing's for sure: this song surely is catchy.
Eurogliders- Heaven
https://www.youtube.com/watch?v=P7bDeQ4UJIU
Those keyboards in that intro alone is sure to fire some memories in our heads. This might be the only hit single from this Australian band, but it's a lovely one. One interesting trivia about the Eurogliders is that they recorded their first album, Pink Suit Blue Day, here in the Philippines in 1981.
Inoj- Love You Down
This ridiculously catchy song from Inoj (real name, Ayanna Porter),is actually a cover of Ready for the World's hit from the 80's. But Inoj's version's got infectious beats and grooves, you can't help but shake your hips when you hear it.
The Bucketheads- The Bomb
Believe it or not, this music video was directed by Guy Ritchie, further proof that we all have to start somewhere. The song itself is a weird mashup of Chicago's "Street Player "(yes, that's Peter Cetera's voice), Green Velvet's "Preacher Man", among others. And once you hear it, it plays over and over in your head.
Backstreet Boys- Shape of My Heart
This song by the best boyband ever (fite me) carried the group's popularity from the late 90's to the next millenia, cementing the Backstreet Boyss legacy well into the next generation of pop music fans.
Westlife- I Lay My Love on You
The Irish had their own boyband in the form of Westlife. It's impossible to unhear this song in the early 2000's. It's so darn hummable, it hurts.
Ready to hear some more? Then don't miss Playback Presents: Back in Time!, A Throwback Halloween Special happening this Sunday, November 28, 2018, 3PM onwards at the Cove Manila Beach Club of Okada. There will be a special perfomance by Inoj!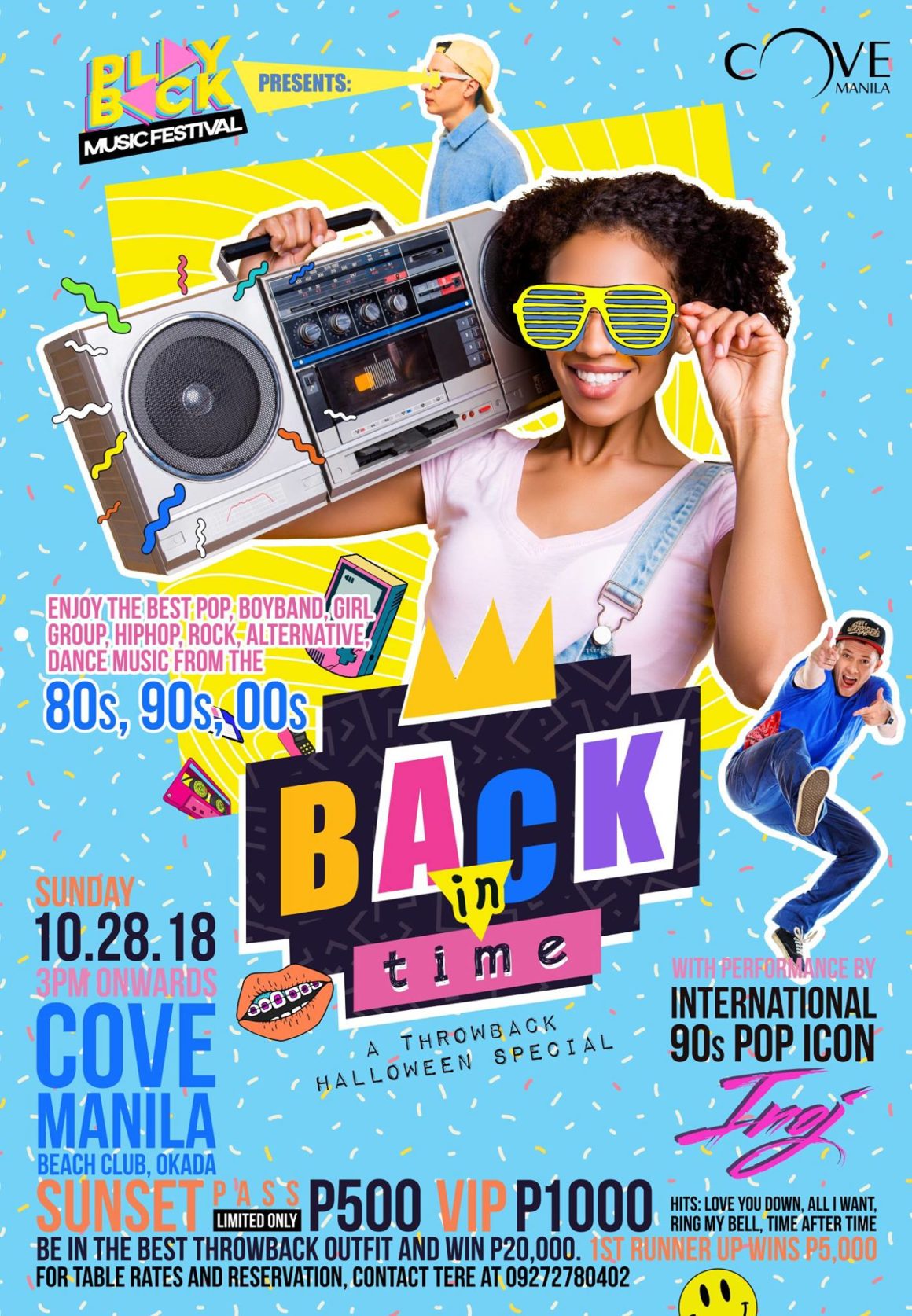 Dress up in your best throwback outfit and get a chance to win a cash prize! For tickets, visit Cove Manila's website. See you there!
What were your jams back then? Share them with us below!