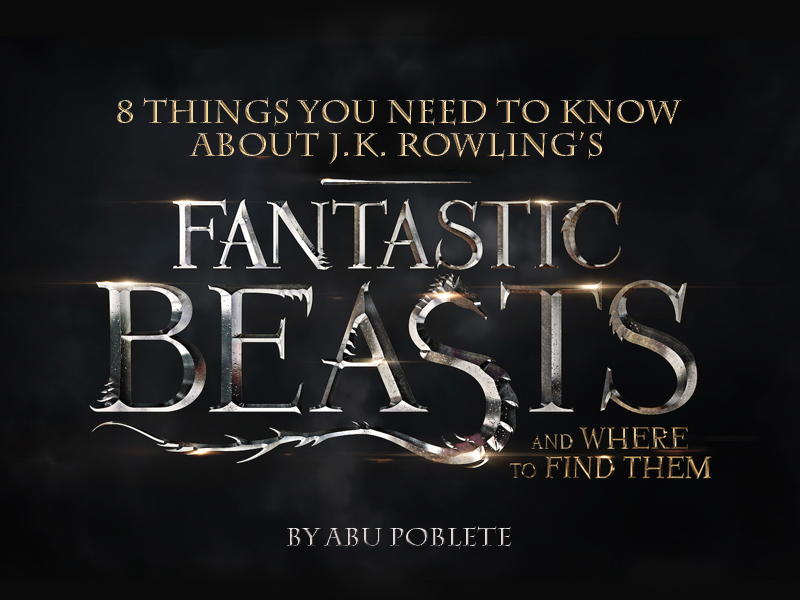 It's been five years since the last Harry Potter movie was released in cinemas, but right now, Potterheads have another reason to pick up their Potter spirits and wands.
Wingardium Leviosa your excitement with these 8 facts about the new installment in the Harry Potter franchise:

J.K. Rowling, the brains behind the Harry Potter franchise, uses her Twitter account to tell the world about the biggest throwbacks and announcements of the franchise. Fans all over the world are always at the edge of their seats when the author tweets.
Like the time when she announced James Sirius Potter getting sorted into Gryffindor:
Have just heard that James S Potter has been Sorted (to nobody's surprise) into Gryffindor. Teddy Lupin (Head Boy, Hufflepuff) disappointed.

— J.K. Rowling (@jk_rowling) September 1, 2015
Or that time when she teased us about Harry's untold story as the Cursed Child:
It has been a huge pleasure to share with them (and soon, with you!) this untold part of Harry's story. #CursedChild

— J.K. Rowling (@jk_rowling) June 26, 2015
And the most recent (and probably the biggest) was that time when she got us at the edge of our seats by tweeting anagrams and teasers about the Fantastic Beasts And Where To Find Them movie:
Cry, foe! Run amok! Fa awry! My wand won't tolerate this nonsense.

— J.K. Rowling (@jk_rowling) October 6, 2014
.@EmyBemy2 YES!!!!!!!!!!!! People, we have a winner!

— J.K. Rowling (@jk_rowling) October 7, 2014
Rowling also answers fans' questions about Fantastic Beasts, letting us know bits of information about the world of Newt Scamander, the protagonist of Fantastic Beasts. A fan asks if Fantastic Beasts will have a character with a lightning-shaped scar, and Rowling teasingly replies that there will be character with a load of scars instead.
.@saeba_kun "Will there be a character who will have a scar in fantastic beasts?" One of the characters has *loads* of scars.

— J.K. Rowling (@jk_rowling) July 16, 2015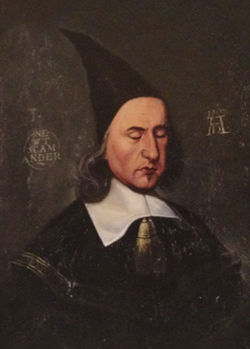 Newt Scamander is a renowned Magizoologist and had a special eye for magical creatures at a very young age. His mother was a breeder of hippogriffs, which explains his fascinations with creatures. This Hufflepuff was one of the best of Ministry of Magic's employees for his wide knowledge in magical creatures. Throughout his Ministry service, he has worked under the Department for Regulation and Control of Magical Creatures, the Office of House-elf Relocation and the Beast Division.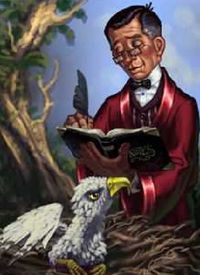 Order of Merlin, Second class, for his incredible contribution to Magizoology. In Entertainment Weekly's cover story, they released a description of the movie that you should ignore if you don't want to get spoiled:
"Eccentric magizoologist Newt Scamander (Oscar winner Eddie Redmayne) comes to New York (for a reason we won't disclose) with his trusty weathered case. This case is one of those way-way-way-bigger-on-the-inside magical devices, and within are expansive habitats for a collection of rare and endangered magical creatures from Newt's travels around globe. He discovers the American wizarding community is fearfully hiding from Muggles (who are called "No-Maj" in the States, more on that here) and the threat of public exposure is an even graver concern than in the UK (remember the Salem witch trials?). Fantastic Beasts is the story of what happens when this uniquely skilled English wizard travels to wiz-phobic America and a variety of his creatures, some quite dangerous … get out of their case."
You may start panicking now. Also, what would Filipino Muggles be called then?  

Yes, there's actually a magic school other than Hogwarts that's not the Durmstrang Institute or the Beauxbatons Academy of Magic. Rowling teased fans again about the said magic school in US and American fans are freaking out:
.@MrBanankartong That information will be revealed in due course.

— J.K. Rowling (@jk_rowling) June 6, 2015
She also mentioned that indigenous magic is very relevant to the founding of the school. Just imagine how cool their spells sound in there.
.@loonyloolaluna However, indigenous magic was important in the founding of the school. If I say which tribes, location is revealed.

— J.K. Rowling (@jk_rowling) June 7, 2015
Just last week, teaser photos of the Fantastic Beasts cast made rounds around Muggle news feeds, and they're nothing short of magical.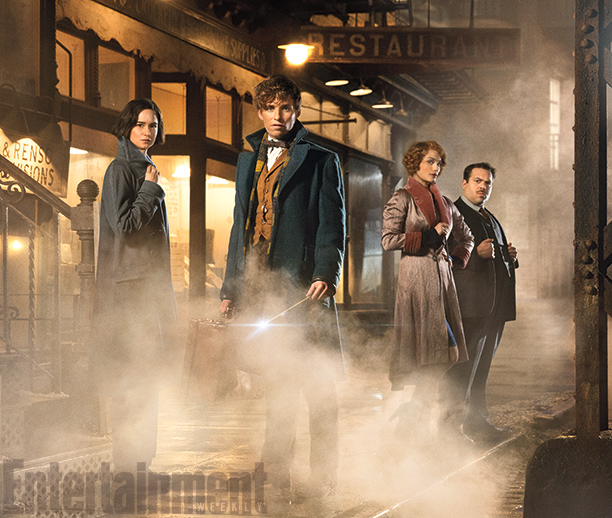 FROM LEFT: Katherine Waterston as Porpentina "Tina" Goldstein, Eddie Redmayne as New Scamander, Alison Sudol as Queenie Goldstein, Dan Fogler as Jacob Kowalski.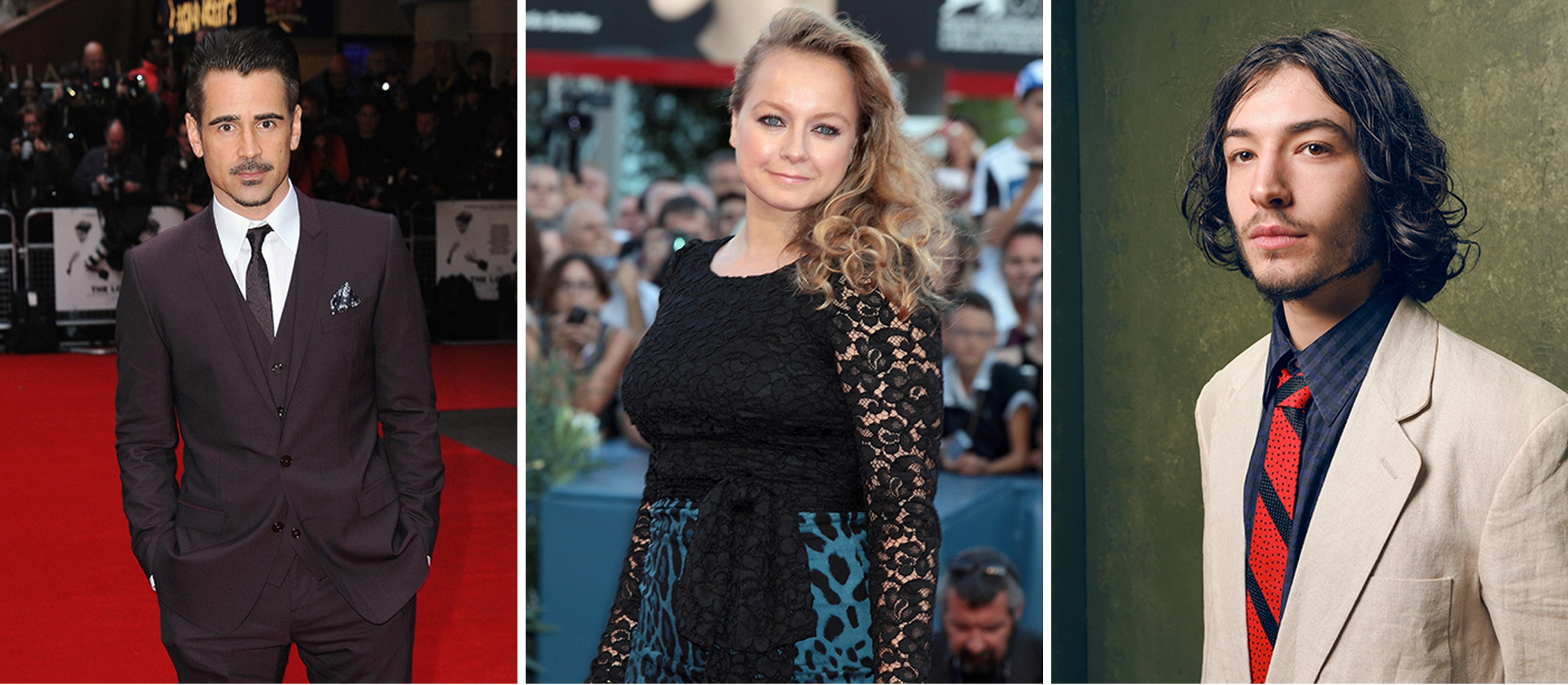 Not on the photo but will join the fantastic cast are Collin Farrell as Graves, Samantha Morton as Mary Lou and Ezra Miller as Credence.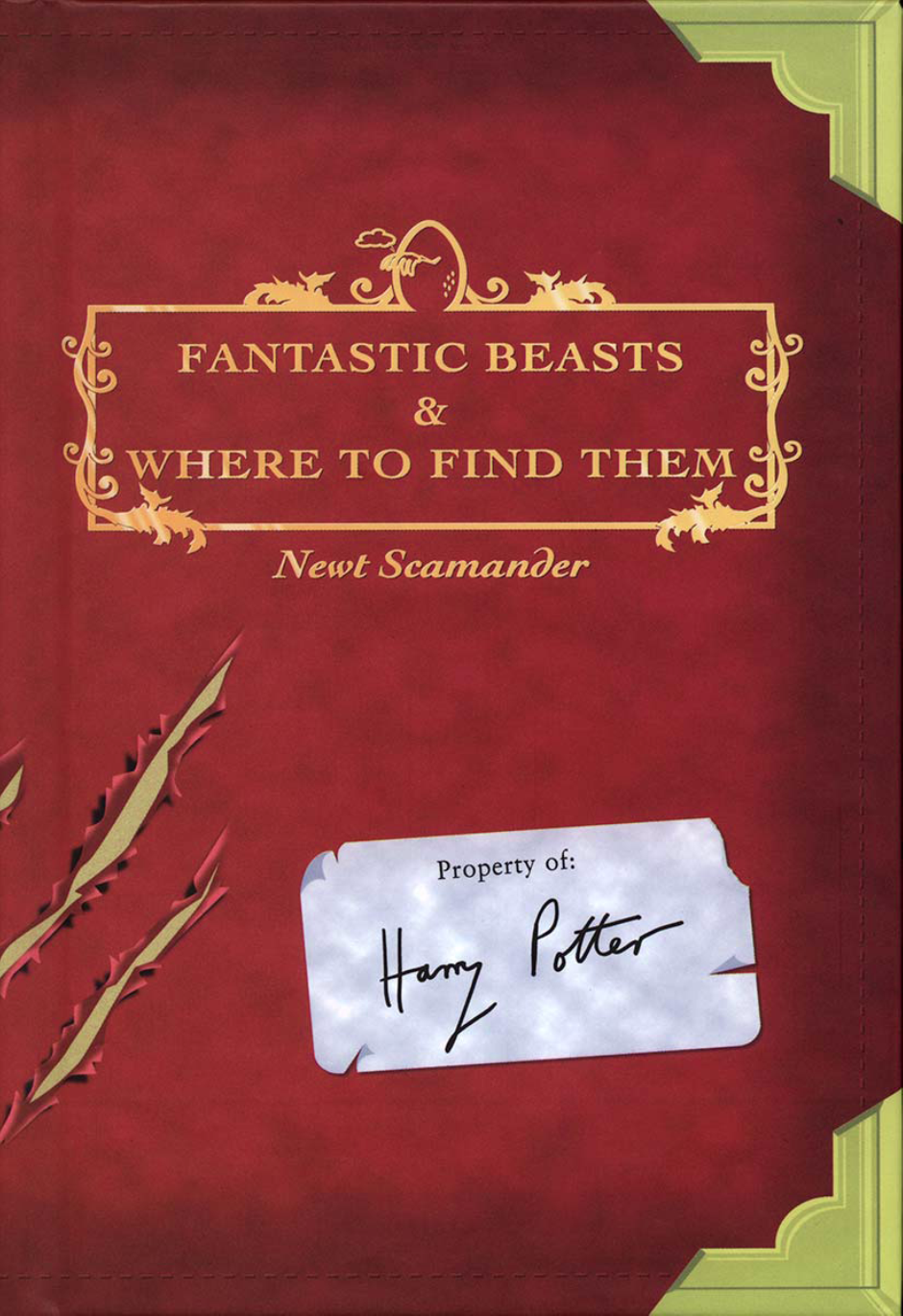 Fantastic Beasts And Where to Find Them was first mentioned in Harry Potter and the Philospoher's Stone as one of the textbooks Harry needed.
In real life, J.K. Rowling published Fantastic Beasts under Scamander's name. 80% of the book's sales (£17 million) was donated to poor children around the world under the Comic Relief charity.

Although J.K. Rowling contributed to the scripts of the eight Harry Potter films, Fantastic Beasts is her first time to write an entire movie script. We all know it's going to be epic anyway, right?
It has been confirmed that the Fantastic Beasts franchise will be a trilogy of not just movies, but "megamovies."
Warner Bros Chief Kevin Tsujihara persuaded Rowling to adapt the book into "megamovies." "We are incredibly honored that Jo has chosen to partner with Warner Bros. on this exciting new exploration of the world of wizardry which has been tremendously successful across all of our businesses. She is an extraordinary writer, who ignited a reading revolution around the world, which then became an unprecedented film phenomenon. We know that audiences will be as excited as we are to see what her brilliant and boundless imagination conjures up for us," Tsujihara said.
Director David Yates, who directed the last four Harry Potter films, returned to the magical world and has taken the director's chair of Fantastic Beasts. The first movie has started principal photography last August and will be in cinemas worldwide on November 18, 2016.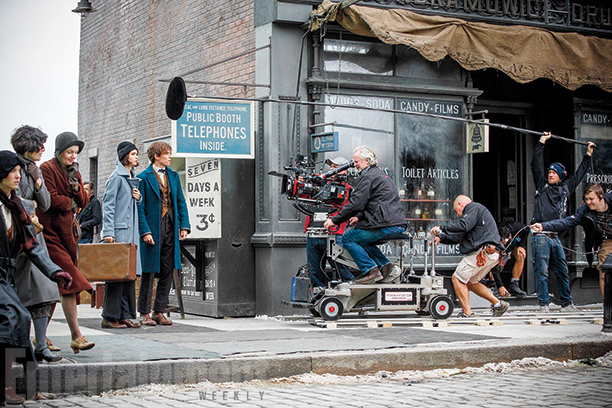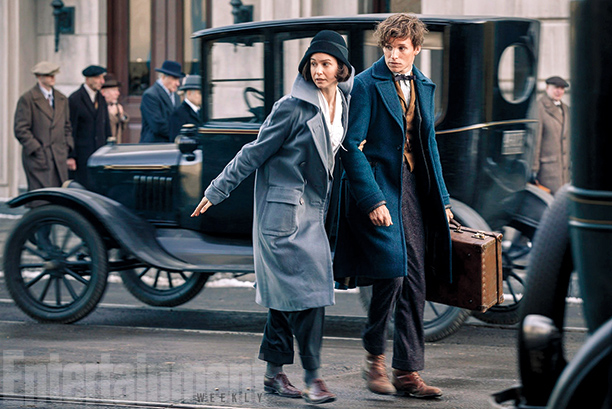 Accio November 18, 2016!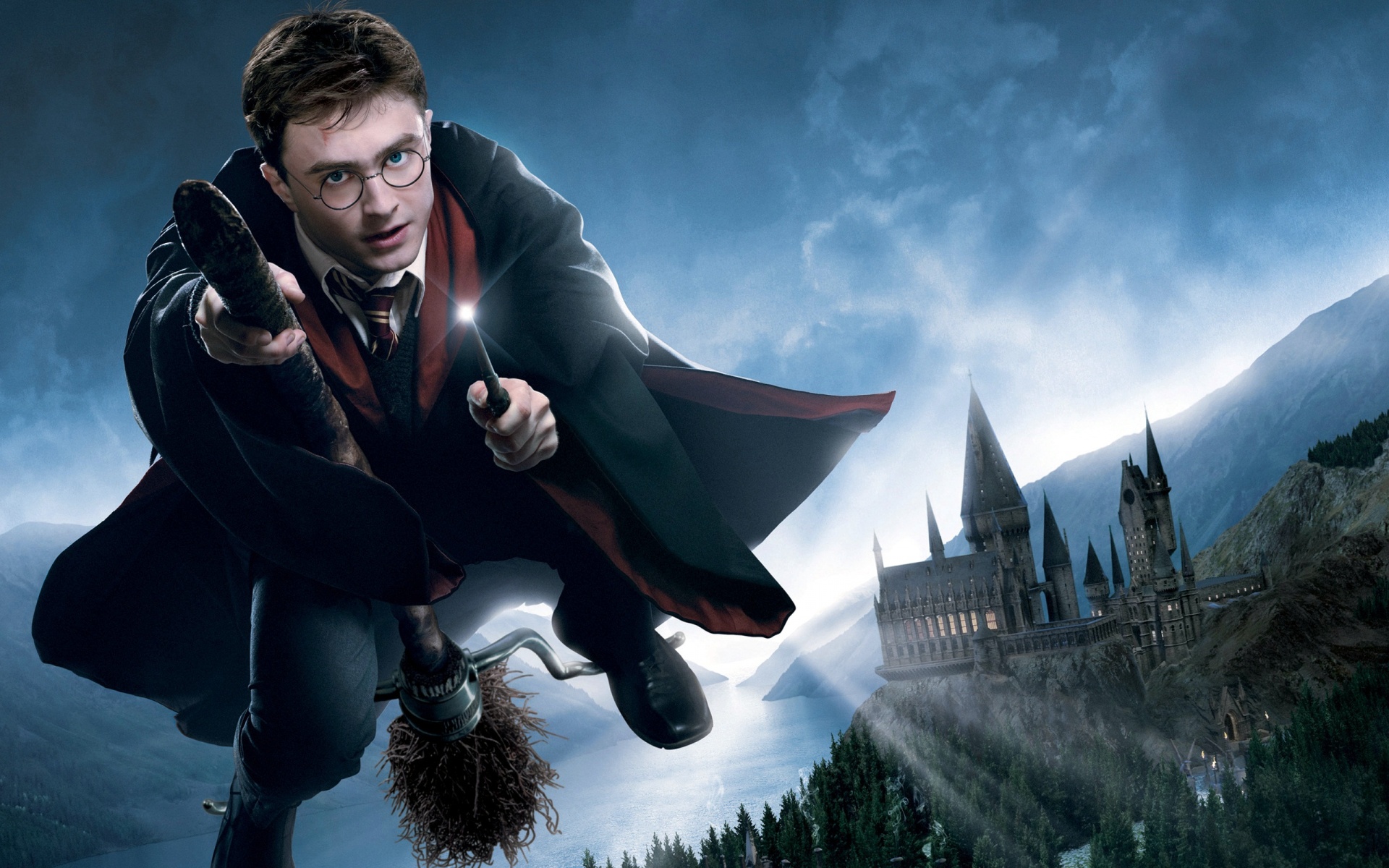 Fantastic Beasts' story is set 70 years before Harry Potter set foot on King's Cross Station, so it's clear that the Boy Who Lived wasn't living yet during Scamander's New York adventures.
Harry Potter himself, Daniel Radcliffe, also confirmed in an interview with E! Online that he will not be starring in the Fantastic Beasts films. "I'm not looking to pop in them," he said. "But I'm excited to see them! Especially with Eddie (Redmayne). He's awesome. I think it'll be fantastic."
Radcliffe's co-stars Rupert Grint and Emma Watson will also not be in the new films. Don't cry, please.
Excited for Fantastic Beasts? Cast your comments below!