What better way to start the year than watching a nearly two-hour Harry Potter 20th anniversary special? Return to Hogwarts dropped last Jan. 1 on HBO Go for Potterheads all over the world to enjoy. It's 100 glorious minutes of behind-the-scenes footage, cast interviews, and confessions that range from sweet to hilarious. If you grew up waiting for each Harry Potter movie release or you're a huge fan of the series, this special is a must-watch. What should you know about Return to Hogwarts?
Which films does it cover?
hope you all enjoyed the return to hogwarts as much as we loved making it. here's to another 20 magical years x pic.twitter.com/CADdKnKa15

— Tom Felton (@TomFelton) January 1, 2022
While Return to Hogwarts only marks the 20th anniversary of the first film, Sorcerer's Stone, it does cover all eight Harry Potter films. You'll be treated with footage from their casting of the golden trio to behind-the-scenes clips of the Yule Ball in Goblet of Fire until the end of Deathly Hallows Part 2. Buckle up, it's going to be an emotional roller coaster ride.
The Gryffindor trio is complete
After all this time?
Always.#HarryPotter20thAnniversary #ReturnToHogwarts #HarryPotter pic.twitter.com/l2Gzu9KnR0

— about movies (@abt_movies) January 1, 2022
Daniel Radcliffe, Rupert Grint, and Emma Watson made fans tear up as they sat in their leather seats looking like proper adults. In our minds, they're still teenagers walking the halls of Hogwarts (never mind that final scene from Deathly Hollows). At the special, they reminisce about growing up as actors and the effect of being famous when you're still just a child. Although they struggled with fame, we're glad they were there for each other. They even had the chance to gush about their friendly love for each other and how they are each other's family and "a pillar of my life." Awww, you guys!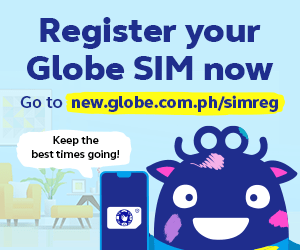 And their crew is present too
I think we should talk about Neville Longbottom and Dean Thomas more cause damn they aged so gracefully 🥵 #HarryPotter20thAnniversary #ReturnToHogwarts pic.twitter.com/ECObgRLDQd

— Cynthia Sijabat (@CynthiaMnlsa) January 1, 2022
Despite not seeing Maggie Smith who played Professor McGonagall or even Robert Pattinson who portrayed Cedric Diggory, the majority of the beloved characters are there. Remember sharing photos of how Neville Longbottom actor Matthew Lewis grew from a chubby kid to a handsome young man? We're glad to report that young man further evolved into a swoon-worthy adult. So did Alfred Enoch (How to Get Away With Murder), who played Dean Thomas. And if you have a particular fondness for the Weasly twins, actors James and Oliver Phelps are also part of the series. Thank the special for including them both. This way, we can pretend no one died.
Also, just a little spoiler: Dramione love each other IRL
WHAT IS THIS I HAVE SO MANY QUESTIONS 😭#ReturnToHogwarts pic.twitter.com/2XLtV7om98

— marie🧣mourning deckerstar (@darveymsr) December 27, 2021
Of course, Draco would be there! Draco and Hermione — fandom ship name: Dramione — actors Tom Felton and Watson expressed their strong, platonic love for each other IRL. And that's more than Dramione shippers could ask for.
emma watson & tom felton: "we just love each other."

dramione fans: "we know."

(omg these hbo reunions. first jen and David, now these two. I'm screaaaminggg)#ReturnToHogwarts #HarryPotter20thAnniversary pic.twitter.com/E96955bb2B

— tete enthusiast | MY LOVE 💛 (@NiniMochi94) January 1, 2022
Everyone knows by now that 11-year-old Watson nursed a crush on 14-year-old Felton, but it was still a treat to hear about it again. In the special, she admitted that she used to look for his number on the call sheet. If she found it, "it was an extra exciting day." Felton said he's always had a soft spot for her and that "there's always been something like a kinship." As for Watson, she shared that he has always been someone she could be "more vulnerable with." And here is the chance to mention that Watson is currently dating businessman Leo Robinton. But although Felton and she might not be romantic soulmates, they sure are platonic soulmates!
Emma Watson and Tom Felton talking about each other.#HarryPotter20thAnniversary #ReturnToHogwarts pic.twitter.com/8aqD83mDUw

— Paracetamol 💜 (@ceci_nzc) January 1, 2022
The Internet has too many feels
As predicted, the Internet went crazy. Potterheads were bawling their eyes out, full of nostalgia. "Harry Potter is not a movie, it's a feeling," one fan wrote on Twitter and we could not agree more.
GOD DAMN IT, RUPERT GRINT AND EMMA WATSON HAVE ME CRYING AND IT'S ONLY THE FIRST DAY OF THE YEAR! #HarryPotter20thAnniversary #ReturnToHogwarts pic.twitter.com/1n6tX5MnJ3

— . (@barchiebaby) January 1, 2022
pov: you just finished watching #ReturnToHogwarts #HarryPotter20thAnniversary pic.twitter.com/Rtk4FcFvxj

— aries🧣 (@sritaliaa) January 1, 2022
just how fast night changes?#HarryPotter20thAnniversary #ReturnToHogwarts pic.twitter.com/v9hmFi0ZyQ

— LIL㋛||ONLY FOR THE BRAVE H&L (@proudlilo28) December 29, 2021
" I'll not be here, sadly. but…But Hagrid will. Yes. "#RETURNTOHOGWARTS #HARRYPOTTER20THANNIVERSARY pic.twitter.com/VzyqUvVKhO

— ☀️ (@puritjaja) January 1, 2022
Will J.K. Rowling make an appearance?
If you're worried about seeing the Harry Potter author (otherwise known in the fandom as she-who-must-not-be-named), you'll be glad to know that Rowling only makes a quick appearance in the special. Her part is even taken from 2019 archival footage. Rowling has drawn the ire of the fandom (and of the world) because of her transphobic comments in 2020 that caused many to distance themselves from her. Even Harry Potter actors spoke against her about it. Reports say that Rowling was also asked to participate in a new interview for the special, but her team rejected the offer in the end, saying that the archival footage was enough material.
Ode to Harry Potter actors we lost through the years
we raise our wands to Alan Rickman and Helen McCrory 💫

#ReturnToHogwarts pic.twitter.com/MVlzY6AnRO

— jones (@sapphiccrush) January 1, 2022
Tears streamed not only from nostalgia at watching the cast reunite but also for the Harry Potter actors who couldn't join the cast for the reunion. Among those we lost through the years include Alan Rickman (Severus Snape), Richard Griffiths (Vernon Dursley), Helen McCrory (Narcissa Malfoy), Richard Harris (the original Dumbledore), John Hurt (Garrick Ollivander), and Robert Hardy  (Cornelius Fudge). The cast acknowledged these late actors with Grint even saying they're like friends and family who "died too soon."
Where can you watch Return to Hogwarts?
Celebrate the magical moments and the life-changing memories with the wizards themselves.

Harry Potter 20th Anniversary: #ReturnToHogwarts is now streaming, only on HBO GO. Subscribe to HBO GO with special price plans now available. https://t.co/hOEysIkSo0 pic.twitter.com/qZZlaJEe86

— HBO Asia (@HBOAsia) January 1, 2022
Good news, Pinoy Potterheads. You can legally stream Return to Hogwarts via HBO Go. If you don't have an account already, you can subscribe for P99/month. While you're at it, you can also watch all eight Harry Potter films on HBO Go as well as a number of other awesome titles you shouldn't miss.
Check us out on Facebook, Instagram, Twitter, and YouTube, and be the first to know about the latest news and coolest trends!