We don't want to jinx anything, but we're cautiously optimistic and hoping that 2022 will be the year for what folks are now calling "revenge travel" (i.e. the phenomenon that inevitably happens when people get so sick of being stuck at home that they'd move heaven and earth to push through with their travel plans). Here's what you'll need in your 2022 revenge travel kit to help you stick to your agenda and stay worry-free.
Vaccine Card Holder


Depending on where you'll be traveling, you might need to present a physical copy of your vaccine certificate at ports and establishments. Instead of digging through your wallet every time you need to show your card, keep it handy with a stylish vaccine card protector.
Get this for ₱68 from Shopee.
Here's How You Can Get Your Vaccine Certificate So You Can ~Finally~ Travel Abroad
Here's How You Can Get Your Vaccine Certificate So You Can ~Finally~ Travel Abroad
Kyzia Maramara | Jul 13, 2021
Neck pillow

If you're planning on taking any public transport, whether it's an airplane, ferry, or bus, it's a good idea to pack a neck pillow, especially if you'll be in transit for hours. Neck pillows will keep you from leaning on potentially germ-ridden surfaces, so you can fully relax and rest without any worry. This Travelon Neck Pillow from The Travel Club doesn't just keep your head from falling sideways but also keeps it from falling forward, thanks to its design with interlocking ends.
Get it for ₱495 (currently on sale from ₱990) from The Travel Club.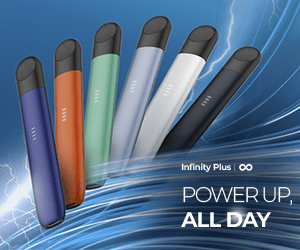 Anti-theft bag

Keep all your essentials within arm's reach with this handy anti-theft waist bag from Travelon. Its main compartment is equipped with an RFID blocking card and has passport slots and a zippered wall pocket for more storage. It's also got a tethered key clip with LED light!
Get it for ₱1,813 (currently on sale from ₱2,590) from The Travel Club.
Sanitizing hand cream

If you're still sanitizing your hands with alcohol, consider this your cue to stop. The alcohol-free formula of the DFNS Sanitizing Hand Cream is made from plant-based ingredients with natural anti-microbial properties and it's moisturizing too, which means you can use it as much as you need. Say goodbye to dry skin!
Get it for ₱295 (currently on sale from ₱590) from The Travel Club.
Disinfecting wipes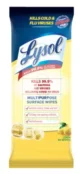 Since we're already on the topic of sanitizing, here's your reminder to stock up on antibacterial wipes that'll fit in your bag. The Multipurpose Surface Wipes from Lysol kills 99.9% of bacteria and viruses (including the COVID-19 virus), delivering the protection you need wherever you go.
Get a pack for ₱250 on Shopee.
Face mask case

Don't just leave your mask lying around on any random surface or crumple them up in your pocket/bag. Keep your mask clean and intact in a case, like this stylish one from Wanderskye. Made of silicone, it's easy to clean and fits most masks. It comes in five different colors, too!
Get one for ₱545 from The Travel Club.
Face mask lanyard

Lanyards are a convenient way to keep your face masks away from dirty surfaces when you have to take your mask off. Face mask lanyards come in different designs, from beaded and metallic to minimalist and functional, so you're bound to find something that's exactly your style. These silicone lanyards are easy to clean and come in packs of 10, so you can give one to the whole crew.
Get a set for ₱45 on Shopee.
8 Other Protective Items to Get to Protect Yourself Besides Face Masks
8 Other Protective Items to Get to Protect Yourself Besides Face Masks
Meryl Medel | Jun 28, 2020
Portable UV sterilizer box

This portable sterilizer box from World Traveller won't take up too much space in your luggage and will let you easily disinfect your most used objects, from your phone to hotel keys to snacks from the local convenience store.
Get it for ₱1,752 (currently discounted from ₱2,190) from The Travel Club.
Here's to pushing through with our travel plans this year — may the odds be ever in our favor.