We have finally reached the end of another week and we're ready to welcome the weekend with open arms. We can't assure you that everything in your life will be alright but we can assure you that you'll find yourself smiling along as you read this article. While patiently waiting for that sweldo to come next week, chill and read. Who knows, maybe you'll be inspired to finally create your own TikTok account.
Unnecessary trauma at the airport
Airports are traumatizing these days what with
the threat of COVID-19
and all, but one unnamed local airport had a different reason for causing trauma to its passengers a few days ago. Someone's underwear was found circling — nay — chilling on the baggage carousel and we have a lot of questions. Is it used? Who on earth would leave their underwear randomly lying around? Does anybody own it then? Can we keep it? With prices going up and the world about to end, we need every free thing we can grab.
Succulent plant scams woman for 2 years
This week in How Naive Can You Get, a succulent owner reeled from the fact that her two-year-old beloved succulent is, in fact, a fake plastic plant.
Radiohead would be proud
of this plant for surviving for two years, hiding its fakeness in plain sight and basking in its owner's care. Said owner, a Caelie Wilkes, was probably more gutted by the fact that she might not have a green thumb after all. She discovered the plant was fake when she tried to re-pot it and found it was attached to a Styrofoam bottom with sand glued to the top.
Sometimes we have to wake up to the fact that our entire life is a lie and move on from that.
This TikToker clogged his entire neighborhood's sewage system with expandable water pearls
this french guy filled his tub with orbeez then had no idea how to get rid of them so he just pulled the plug which resulted in orbeez overflowing both in his toilet and sink 😭😭😭😭 pic.twitter.com/F1nEDIDBZF

— sakura's divorce lawyer (@yuqheis) March 1, 2020
Cyril Schreiner has 2.7 million followers on TikTok and probably gained more once the video of him dumping bottles of Orbeez into his bathtub went viral.
What is Orbeez? They're super absorbent polymer balls that grow 100x their original size when soaked in water, kind of like the kisses beads we know. The Orbeez managed to sneak into his drainage and clogged his toilet and sink. A few days later, his entire neighborhood has clogged sewage systems all thanks to his genius. Eventually, he made an update that the authorities are looking for the culprit.
The Twitter thread gets hilarious and horrible by the second.
And speaking of TikTokers….
My first til tok video pic.twitter.com/MTS84kNmUa

— Harry Roque (@attyharryroque) March 4, 2020
TikTok seems to be the latest social media app that has everyone hooked – from the most cringey to the adorable Rico Blanco. But the newest TikToker that we did not see coming is Harry Roque, former Presidential Spokesperson for the Duterte administration.
We watched the video and tbh we got scared. Those dance moves, that caption ('til tok' video daw), and the mere fact that he had the guts to upload the video let alone make one all points to one thing: Mr. Harry Roque might be possessed by an alien. But hey, thanks for trying to be cool. Pls don't do it again.
A handy gadget for 'poo-crastinators' in your life

We all have that one housemate or family member who's always taking their sweet time in the bathroom doing who knows what. Before you die from an infected colon from holding your own crap in, purchase The Toilet Timer for them. It's an hourglass that lets you passive-aggressively inform bathroom occupants that their time is running and they need to hurry the heck up. When the last grain of sand hits the bottom, it's time to give up trying to pass your digested dinner and let another person try. The Toilet Timer is a genius Kickstarter invention and we can't wait for it to be mass-produced and placed in every bathroom.
Would you believe this security guard has a net worth of P7.1 million with a monthly salary of P12,000?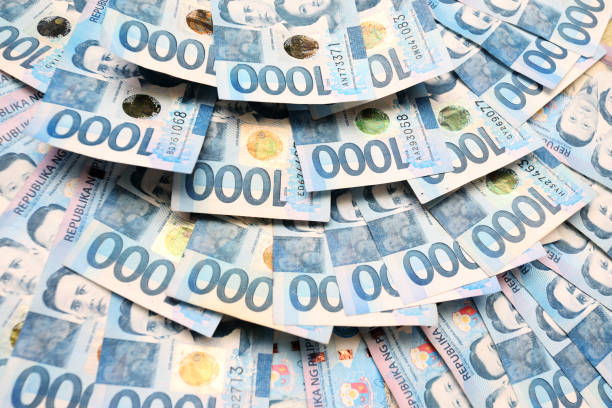 We don't either which is why this ends up in an article that's titled "Week in Weird."
Senator Risa Hontiveros, bless her soul, is digging to get to the bottom of the corruption going on inside the Bureau of Immigration (BI). The Bureau is allegedly involved in a moneymaking scheme  dubbed as the "pastillas scheme" which involves Chinese workers from Philippine Offshore Gaming Operators (POGOs). The investigation lead Senator Hontiveros to discover that former BI deputy commissioner Marc Marinas had a net worth of P5.5 million in 2017 while his then-security guard Fidel Mendoza had a net worth of P7 million. The two has always had a close relationship, according to Mendoza himself.
Rappler reports that Marinas has been tagged as "the lead operator of the pastillas scheme when he was still the acting port operations chief."
You can read more of the ridiculous news here if you're invested.
Hangover pills are now available for your drunken asses
View this post on Instagram
Downing shot after shot might not seem like a bad idea when you're in the moment but you get to reap its cruel effects the next day when your head is pounding from dehydration and you can't even get up for a glass of water. But apparently, you can put all of the pain behind you and party responsibly with these anti-hang-over pills from WrecOver.
Launched in February 2020 by a Pampanga-based pharmaceutical company, WrecOver capsules are packed with vitamins and detoxifiers that protect your brain and liver and boost your immune system at the same time. Simply take 3 pills before you start drinking and 3 pills before you sleep et voila!
Get to know more about the product and where you can purchase it here.
The black liquid oozing from this apartment ceiling is actually blood from a one-week deceased neighbor
My apartment has smelt horrible recently and I just found out the guy living above me has been dead for over a week…and before you ask, his body was just discovered after his blood leaked down the ceiling into our apartment this morning pic.twitter.com/xikb9eH4XJ

— aj (@daddyallenjoel) February 5, 2020
Like a scene straight out of a horror movie, AJ and his roommate found out where the horrible smell wafting in their apartment was coming from — it was from their upstairs neighbor's dead body. When they finally called the maintenance personnel to investigate the dark substance dripping from the ceiling down to their wall, they were met with the shocking recovery. Local police confirmed there was a dead body upstairs and we've also confirmed that AJ needs to Find a New Apartment and Move Out Immediately.
What weird news have you heard recently?